Plastic is choking our oceans, killing marine life and polluting our beaches. As divers we're perhaps more aware than others. Yet most people don't realise that we're all responsible for this – and we can each make a difference in a small way.
This World Oceans Day, we have SEVEN Top Tips to help you reduce your impact on your next diving holiday.
Recycling is not the answer, especially in developing nations – where some of the best diving can be found. In some of these places, recycling is limited – or non-existant.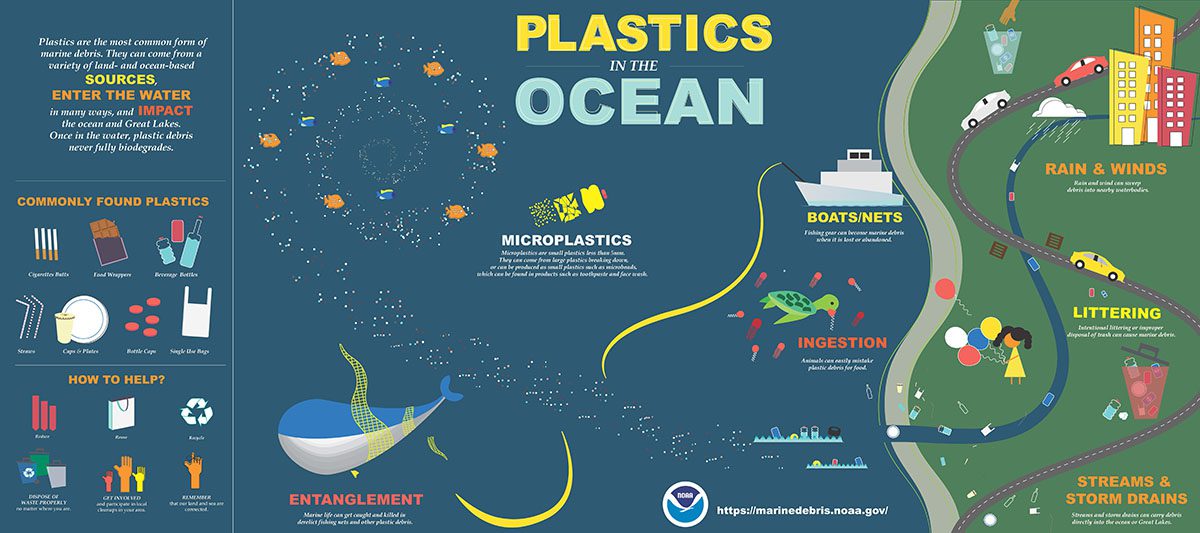 Carry a drink bottle with you.
Stainless steel drinks bottles are best, as they tend to keep your water cooler. Most hotels and resorts have safe drinking water on tap (you can always ask if you're unsure). Most dive liveaboards provide drinking water for free and some, including Sam's Tours in Palau, Sea Safari Cruises in Indonesia and the Solomon's PNG Master Liveaboard even provide a reusable bottle.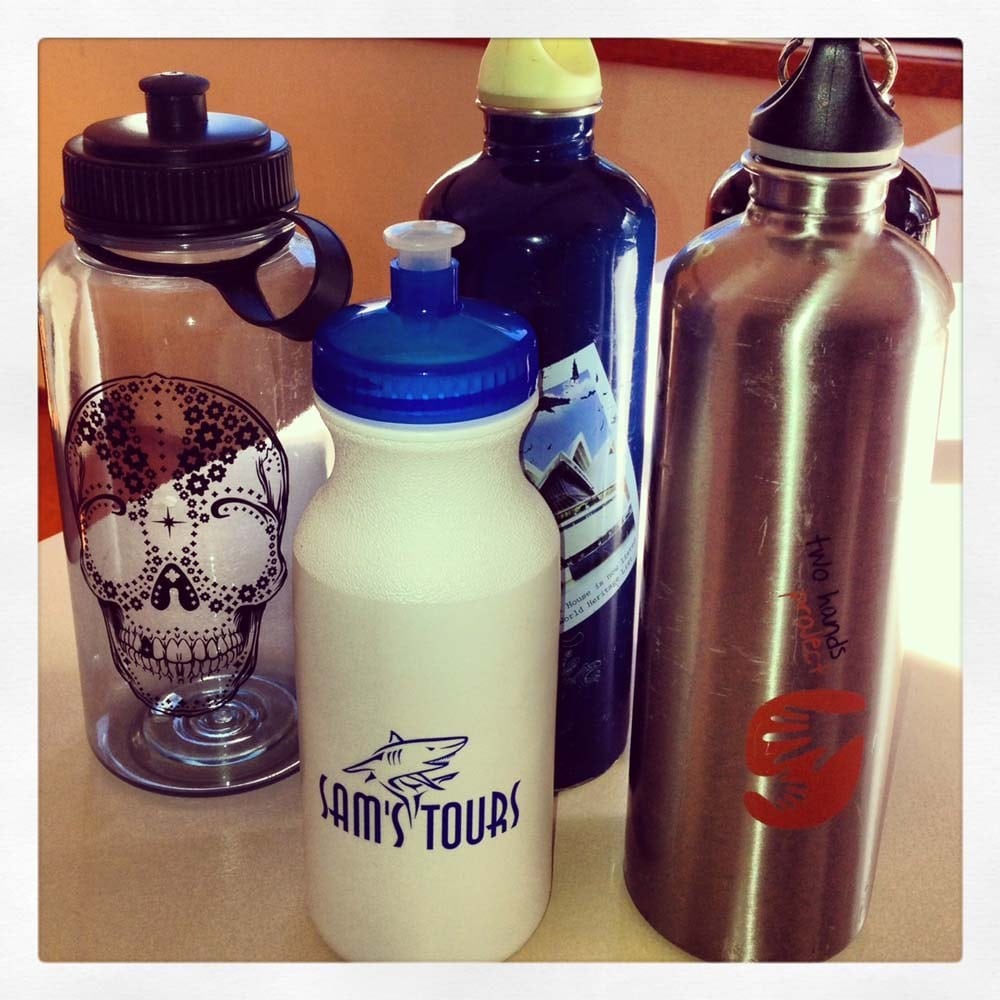 Take your own toiletries.
This may sound obvious but clearly housekeeping staff do not refill those miniature bottles of shampoo. It's also a good idea to buy reusable 100ml bottles for your lotions and potions, if you're going to take them in your carry-on luggage.
Take a reusable shopping bag
And when you're browsing through markets for snacks and souvenirs, refuse plastic bags from all the vendors.
Dine in or pack a reusable cup
Sit down in that café for a coffee instead of walking along the street with it, eat your lunch from a plate and drink your juice from a glass without a straw (or a lid). If you must drink on the move, take a reusable cup with you.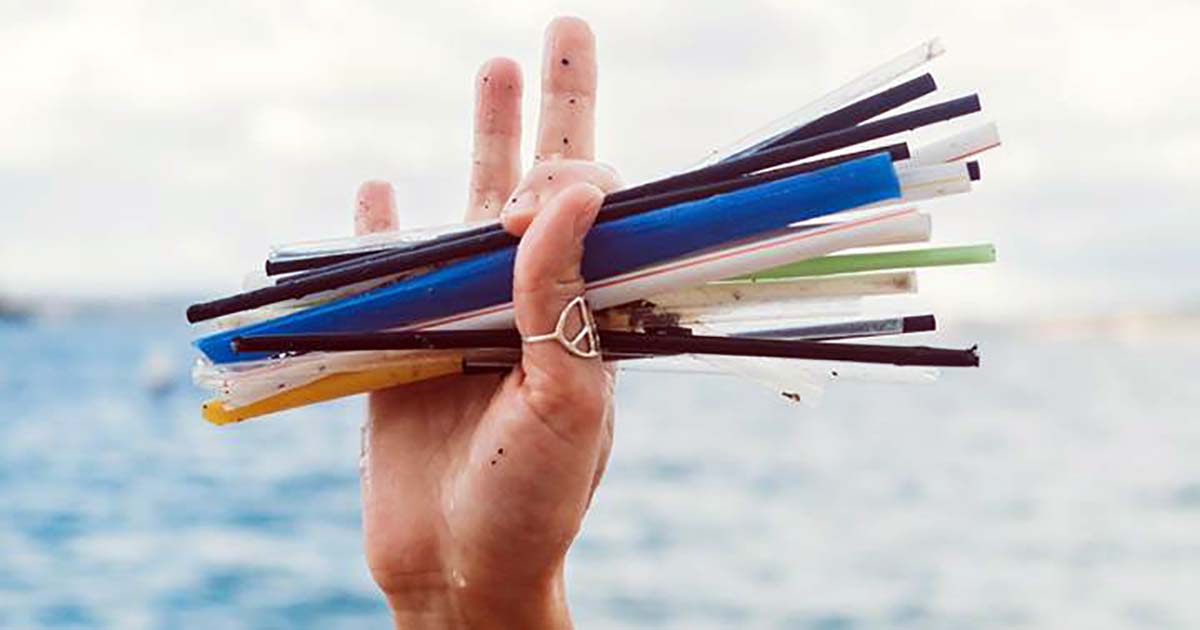 Say No to Straws
Think about it – you don't generally keep a supply of straws at home for when you get thirsty – why do you need one when you're at a café or bar? These straws were collected at an underwater cleanup in Manly at a 'Strawkle' organised by local community group: SO Manly.
Recognise the yellow and red stripes…? Yes, you probably heard that MacDonalds' shareholders recently voted against banning plastic straws. But many others are starting to do the right thing – in fact Woolworths just announced they would stop selling them at the end of this year.
Take 3 for the Sea
If you see plastic littering the beach while on holiday – do the right thing, set a good example for anyone who might be watching, and pick it up – Take 3 for the Sea.
Organise an impromptu beach clean-up – you'll be surprised how many people join in, and how many you can educate along the way. Again – some tourism operators are helping with initiatives like this. Captain Cook Cruises Fiji recently launched its 'Ocean Ambassador' program, with two Ambassadors appointed to each cruise, who organise beach clean-ups at every beach they visit.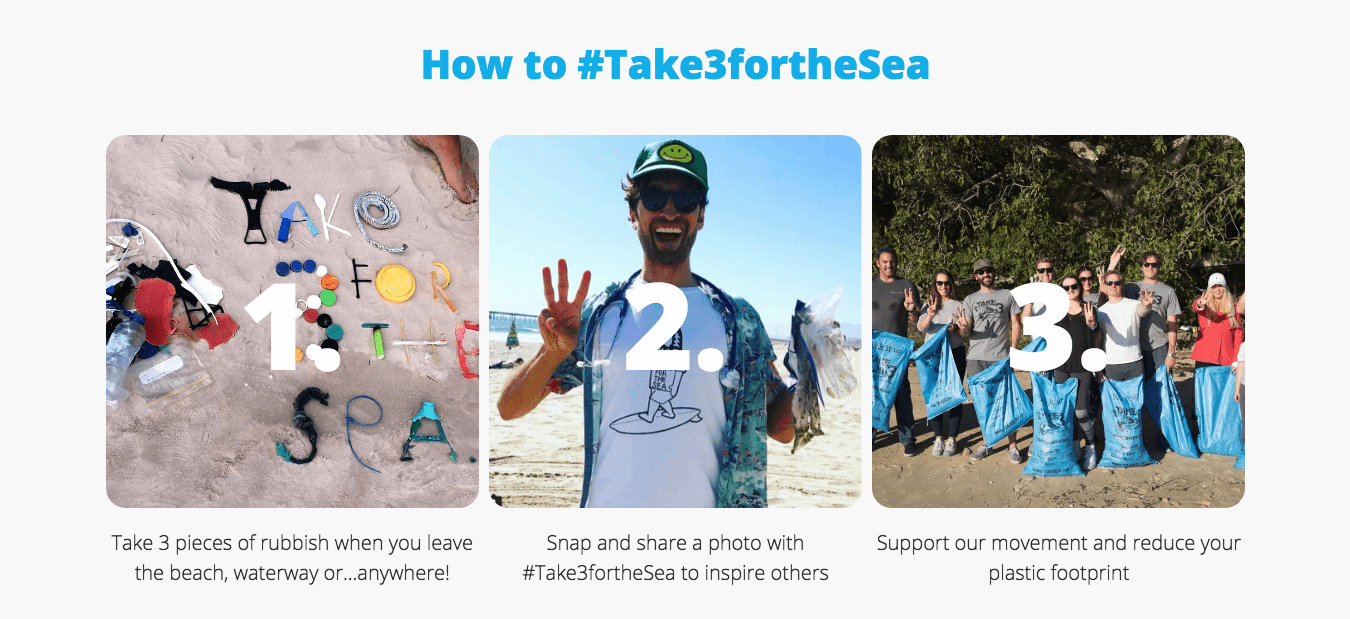 Say thanks to the tourism operators who are doing the right thing.
I make a point of saying thank-you when I find operators doing the right thing. I know it's only me, but if more people said something out loud, more people would get the message. Plus – it balances things for tourism operators who have to handle complaints from people insisting on bottled water – or straws!
I've mentioned a few already – but there are lots more.
In fact, Worldwide Dive and Sail, who operate one of the world's largest dive liveaboard fleets, recently announced plans to using single-use plastic across its global operations, including its liveaboard brands, Siren Fleet, Master Liveaboards and the Junk. Beginning with a ban on plastic straws put in place in April 2018 on all 15 boats of its worldwide fleet, the policy aims to have a complete ban in place by the end of 2019.
plastic addiction from Blue The Film on Vimeo.
There are lots of great resources on the World Oceans Day website to help you organise a beach cleanup, lobby business and local government – even lesson plans to teach kids how they can contribute.
If you liked this article, you may also like: