The world's sea turtle populations have plummeted in recent years, loss of habitat, over-fishing, and egg poaching being largely to blame. So, it's uplifting, every now and again, to hear stories about the positive results of conservation efforts. The Lang Tengah Turtle Watch Conservation Initiative, supported by YTL Hotels Tanjong Jara Resort on the east coast of the Malay Peninsula, is one of those success stories.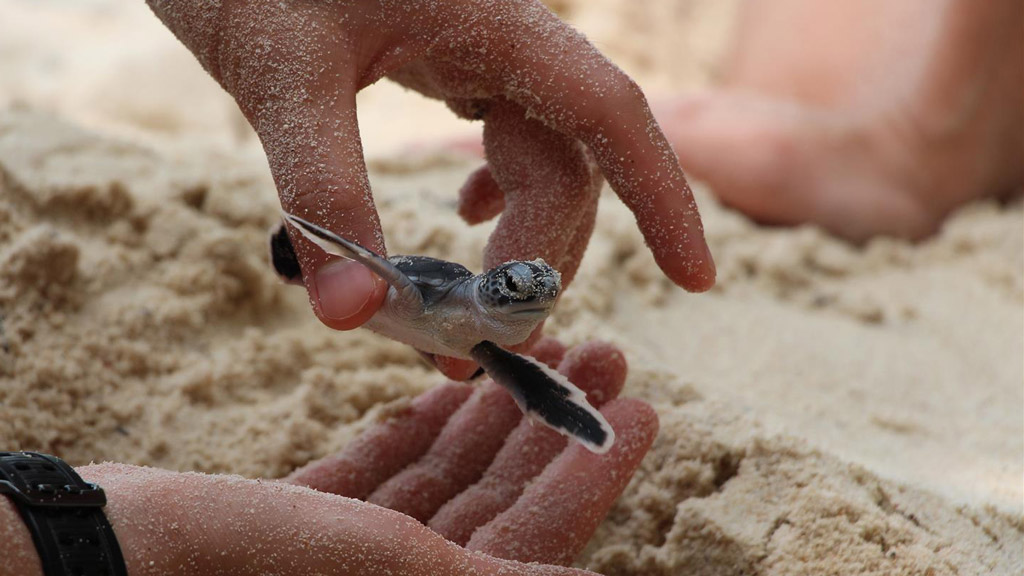 Sea turtles are seemingly under attack from every conceivable angle. Many of their nesting grounds have been taken over by coastal property development, the bright lights of hotels and resorts deterring them from nesting. The creatures get entangle in discarded fishing nets and ingest plastic from our polluted oceans.
If that's not enough to finish them off, egg poaching is still very common in a lot of Asia's developing nations, including Malaysia, preventing them from even reaching the sea in the first place.
Along the east coast of Malaysia, the impact of egg poaching has been sorely felt, with the last Leatherback (Dermochelys coriacea), the largest of all turtles, sighted in 2011. The Olive-Ridley (Lepidochelys olivacea) population has also been eliminated from the region, the last documented nest being in 1999. Green Turtle (Chelonia mydas) numbers have halved over the past 20 years and Hawksbills (Eretmochelys imbricate) are on the brink of local and global extinction.
Lang Tengah Turtle Watch was founded just over one year ago, to help ensure that the new generations actually make it out to sea. Volunteers join organisers to guard turtle nests and protect them from poachers. One year on, and the program continues to receive encouraging support from the public.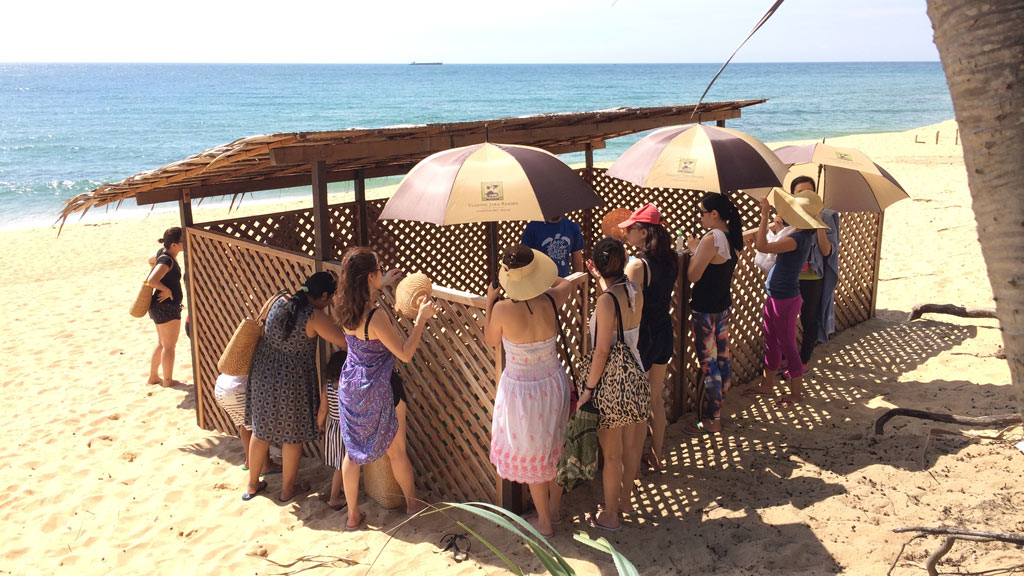 Volunteers pay around US$240 a week to participate, which covers accommodation, food, project training and a few other leisure activities.
To date, 111 nests with a combined total of 10,644 eggs have been saved. As a result, 4,920 endangered Green Turtle hatchlings have been released.
Due to its popularity, the project has had to build a third hatchery to meet demand, with the hatchery currently having a waiting list of eager volunteers.
The resort has also organised beach clean ups with help from 240 members of the local schools and community, and managed to collect over 1350kg of rubbish along the 3.2km stretch of coastline fronting Tanjong Jara Resort.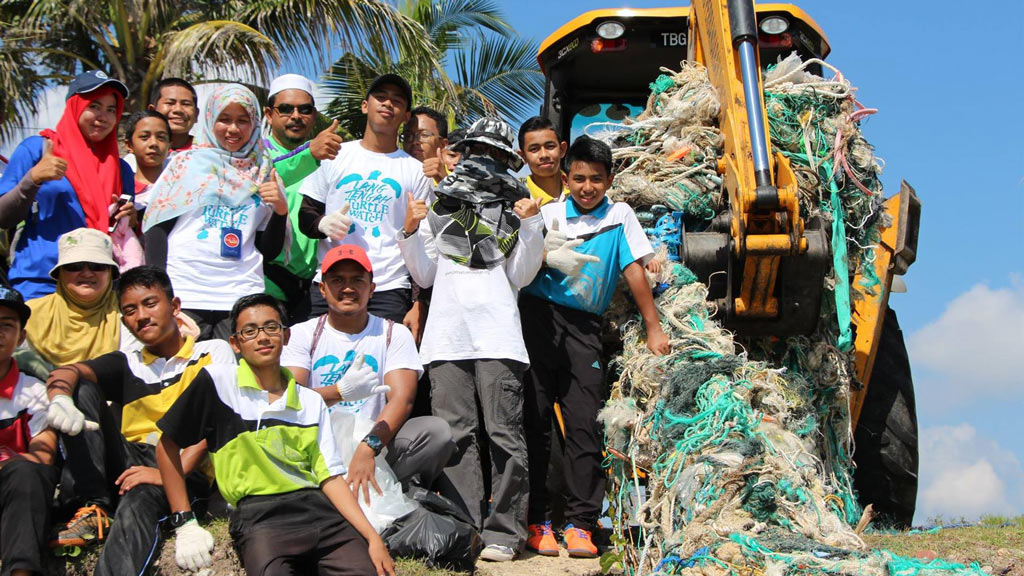 Guests of the resort are invited to attend nest inspections, which are conducted at least once every three days during the peak season (May to October). Those keen to get directly involved can pledge to save a nest through the adoption program. Pledgers receive photographic progress updates and an invitation to return to the resort to witness the hatching of the nests.
More information at Lang Tengah Turtle Watch.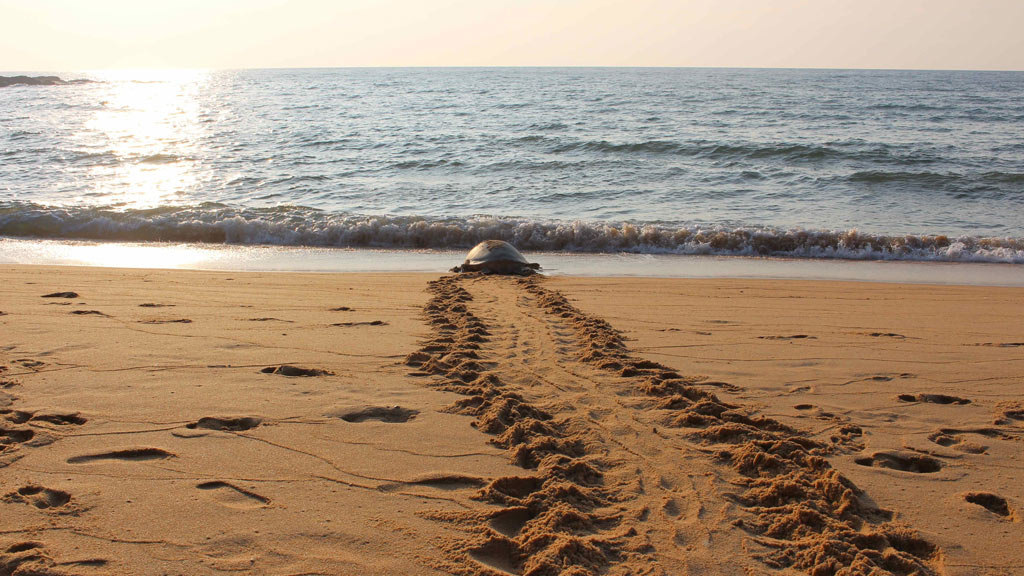 Photo credits for all images on this page: Lang Tengah Turtle Watch Conservation Initiative.
If you liked this post, you might also like 'Heron Island on the Southern Great Barrier Reef: Turtles guaranteed'.