This Christmas, why not choose a coral tree to celebrate the festive season and help build the resilience of the Great Barrier Reef.
As part of the Reef Restoration Foundation's Coral Crusaders campaign, coral can be adopted for $50, while larger gifts include $500 for a coral branch or $10,000 to tend a coral tree at Australia's first ocean-based coral nursery at Fitzroy Island near Cairns.
According to Chief Executive Officer Stewart Christie, the Reef Restoration Foundation has successfully completed its inaugural cycle of harvesting, growing and planting coral on a reef affected by bleaching with the process taking eight months.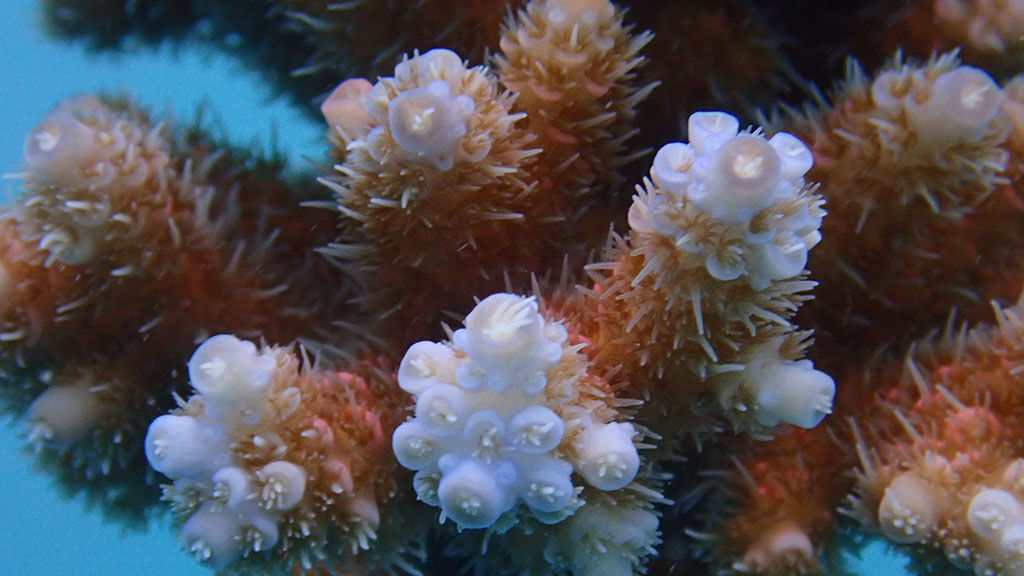 "The 132 nursery-grown Acropora corals attached to a degraded section of the reef at Fitzroy Island are thriving with the tips of both the branching and bushy species showing hints of colour including blue, pink and purple.
"Similar to plants, coral cuttings are a faster way to grow coral. We started planting these corals late in August and are really happy with their progress over the past three months.
"Reef Restoration volunteers monitor the coral and assist in the ocean-based nursery which has more than 800 second generation corals cut from 40 mother colonies.
"New pieces of coral will continue to be attached to the nursery's 10 coral trees with the goal of 1000 pieces before the end of the year.
By adopting a coral, your investment will help to grow and plant more coral on the Great Barrier Reef.
"Following the success of the pilot nursery, we are in the process of applying for permits to expand the ocean-based nursery program to four high-value reefs off Cairns which would add another 120 coral tree frames to the Great Barrier Reef.
"Reef Restoration Foundation's goal is to grow 25,000 new corals on the Great Barrier Reef by 2021 as part of our vision to accelerate the recovery of damaged high-value reefs and strengthen the Reef's resilience."
The Reef Restoration Foundation pilot ocean-based nursery is monitored by James Cook University's TropWATER and Reef Ecologic with the support of the Australian Government's National Environmental Science Program.