A new marine conservation project aims to reverse the dwindling population of Southern Pygmy Perch, a tiny native freshwater fish listed as endangered in NSW.
Following a dramatic decline in numbers over the past two decades, Southern Pygmy Perch are now listed as Endangered in NSW. The small but mighty Southern Pygmy Perch plays an important part in the eco-system of freshwater streams and wetlands in south eastern Australia, and to help drive the recovery of this species, SEA LIFE Sydney Aquarium has launched a recovery program in collaboration with the NSW Department of Primary Industries (DPI) Fisheries.
The program aims to establish breeding populations of Southern Pygmy Perch at SEA LIFE Sydney Aquarium, then raise and release the fish into refuges, creating new populations and boosting the number and genetic diversity of existing populations of this species.
While Southern Pygmy Perch used to be widely distributed and abundant in the Murray, Lachlan, and Murrumbidgee catchments, the species has now disappeared from most locations in NSW and has only been recorded from a handful of sites in the last 25 years.
According to Laura Simmons, Regional Curator SEA LIFE ANZ, "The Southern Pygmy Perch play an important role in supporting a diversity of native flora and fauna in a variety of habitats. To establish the program, our team along with Fisheries conservation experts were able to collect the wild Southern Pygmy Perch from at-risk sites in southern NSW and rehome them at the aquarium. We've developed dedicated breeding facilities, and in the coming months, we hope to be raising, and planning to release, Southern Pygmy Perch babies back into protected wild locations, where their progress and movements will be monitored".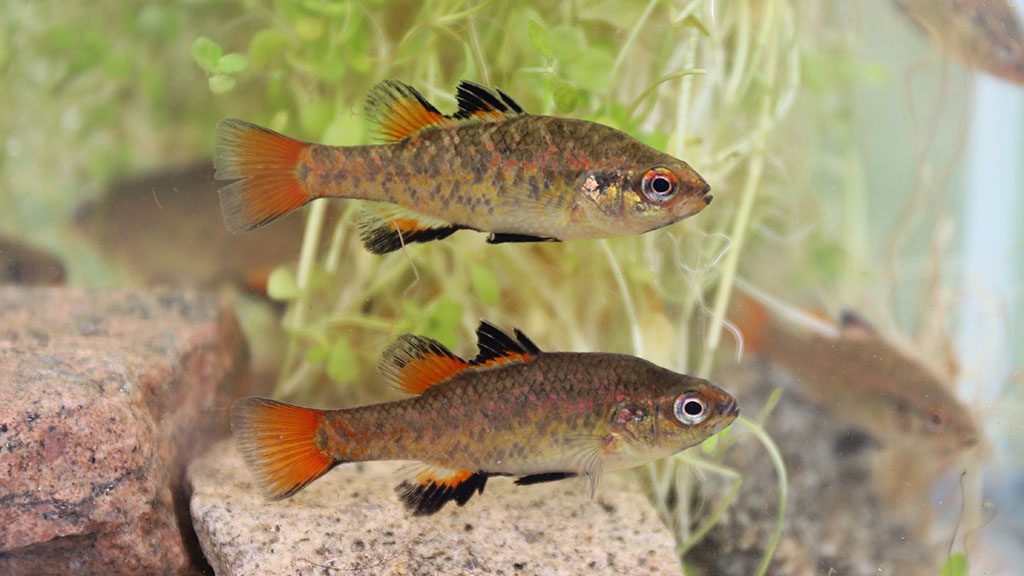 DPI Threatened Species Senior Fisheries Manager, Dr. Trevor Daly said, "This small and attractive species is in serious decline in NSW and initiatives such as this are critical to helping to recover their populations. We hope this project will build on and mirror the fantastic success we have had to date with the SEA LIFE Sydney Aquarium breeding and release program for the Endangered White's Seahorse".
Learn more about the SEA LIFE Trust's conservation campaigns, scientific research, and education that SEA LIFE Aquariums globally champion for plastic-free oceans, sustainable fishing, effective marine protected areas, and an end to over-exploitation of marine life HERE.