For Sarah Richard and SCUBA, it was love at first sight, but like a lot of sports, while women are making inroads, the diving industry is still dominated by men. Her Facebook group, Girls That Scuba, is redressing that imbalance.
Sarah started the group in a bid to encourage more women to take up diving (and to find a few female dive buddies) and in a very short period of time, it's taken the scuba world by storm.
It's different to a lot of online scuba groups, not because it's only for GIRLS, because it's unprejudiced, supportive and celebratory. Women in this group feel comfortable to ask even the silliest or most sensitive of questions, and know that they'll get supportive answers from their Scuba Sisters.
This supportive environment is no accident, it's the culture created and encouraged by the group's leader, Sarah, who praises her fellow members, inspires them with her enthusiasm, and thanks them for their support on an ongoing basis.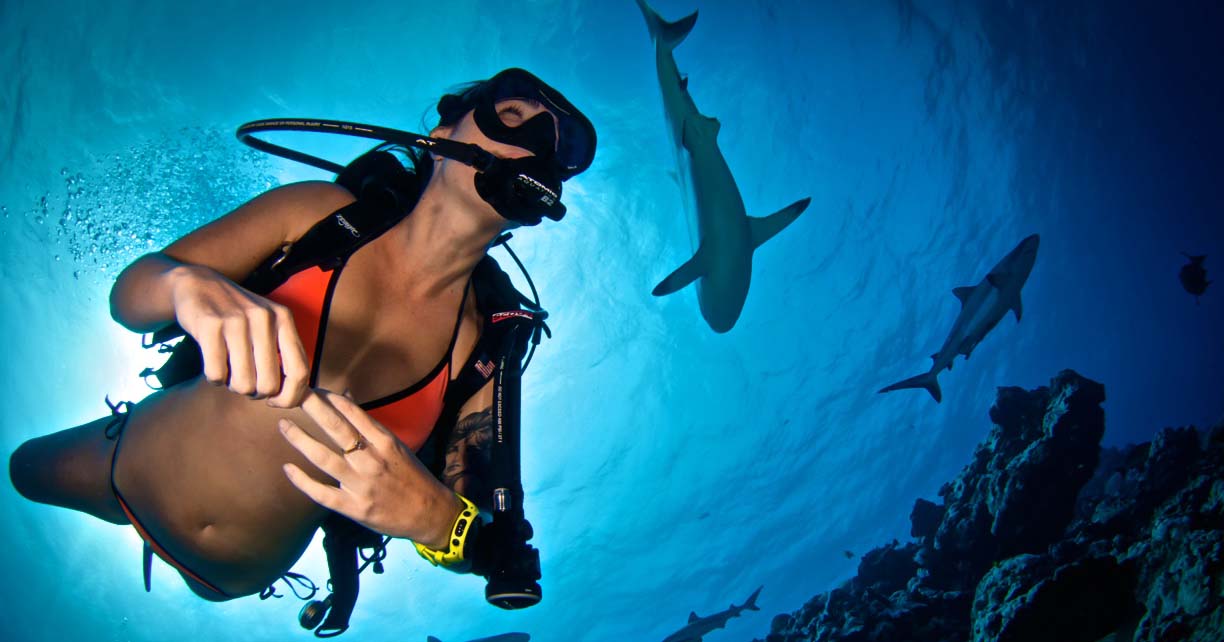 We interviewed Sarah to find out where this passion and drive comes from, and what motivates her to inspire others.
When and where did you first learn how to dive?
My first experience diving was in the Maldives when I was 19 years old. There wasn't a lot to do on the island so I thought why not try diving, and I started the first part of my Open Water there. I MAY have seen a manta ray on my first dive; my instructor says it was, but I couldn't really work it out. Never the less it completely changed my life, I knew then that I wanted to scuba dive forever.
Are you a fearless diver or do some aspects of diving still make you nervous/scared?
I wouldn't say I was fearless, as I don't believe as a diver you should ever feel too comfortable, and you should always be alert. But, I don't get scared easily. Of course, I don't like strong currents or really small spaces underwater, but I feel I've had the relevant training and experience to keep calm.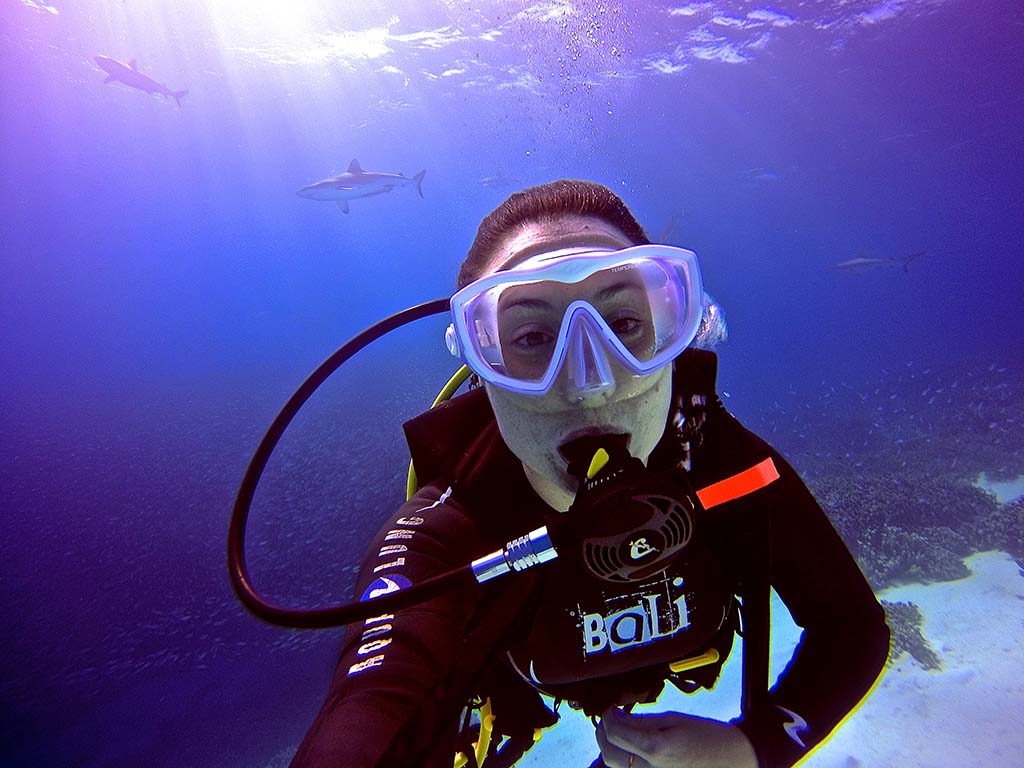 What has been the biggest challenge for you as a diver – either physically or mentally?
To be honest it was being accepted as a female dive-master while I was working on a liveaboard in Micronesia. I experienced a lot of sexism while working there, as Micronesia is predominately a male divers' playground with the depths and the wrecks. But it was this experience that made me want to reach out to more female divers, and eventually lead me starting Girls That Scuba.
Do you think diving is still considered an extreme sport?
I don't think recreational scuba diving is an extreme sport, no. Of course, there are dangers involved in it, but with proper training you will unlikely come across any situations you don't know how to handle.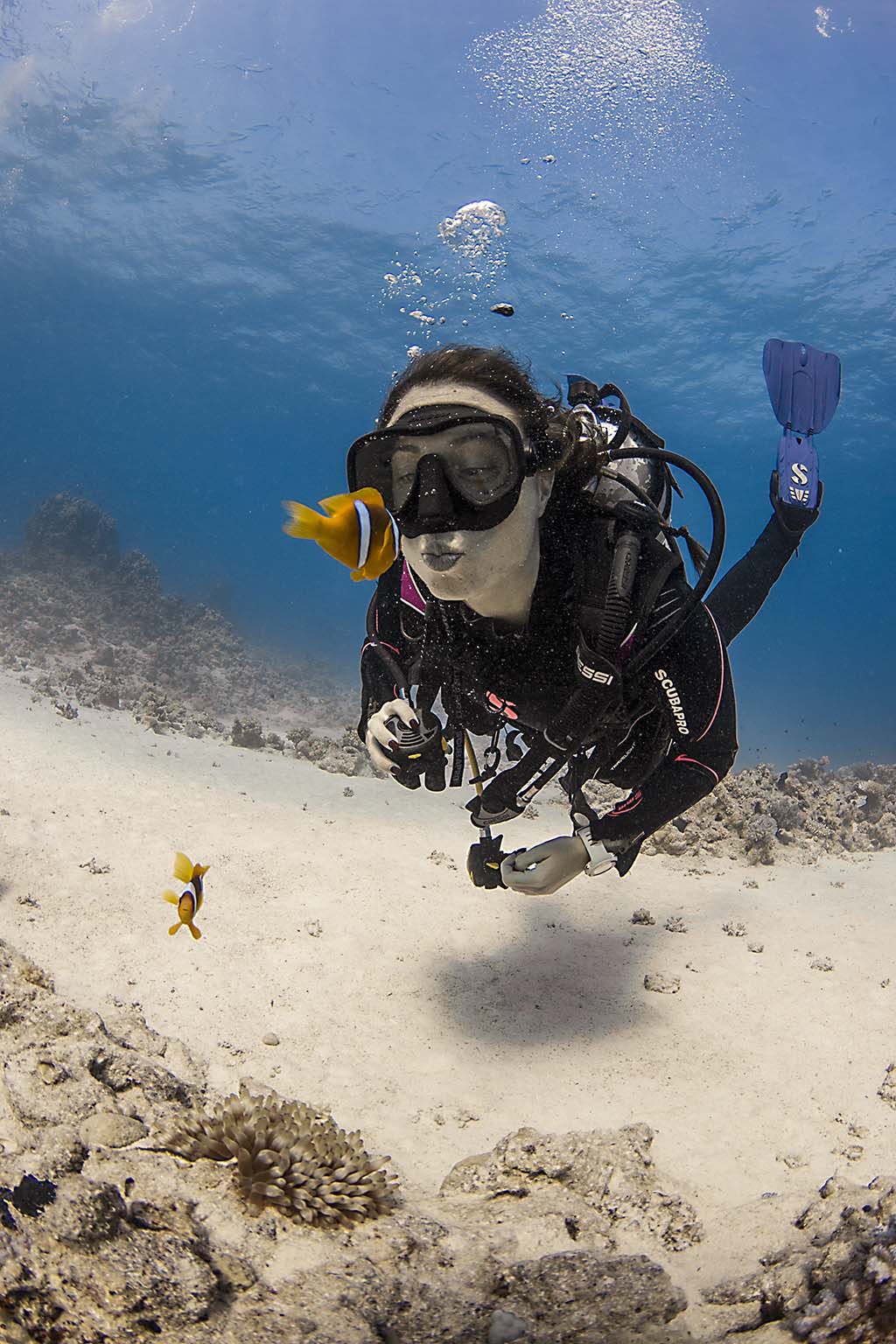 Why do you think diving is still so male dominated, considering the inroads women have made (for example) in surfing in the past 20 years?
I think because if you are not a diver, you see all of the equipment, the tanks, and maybe you've misheard some of the risky aspects and some women can be intimidated by it.
However, as media outlets showcase the beautiful side to diving more and more, attitudes are shifting, and more women are giving it a try and getting addicted. I think we can definitely make a difference by encouraging, empowering and educating women about scuba diving!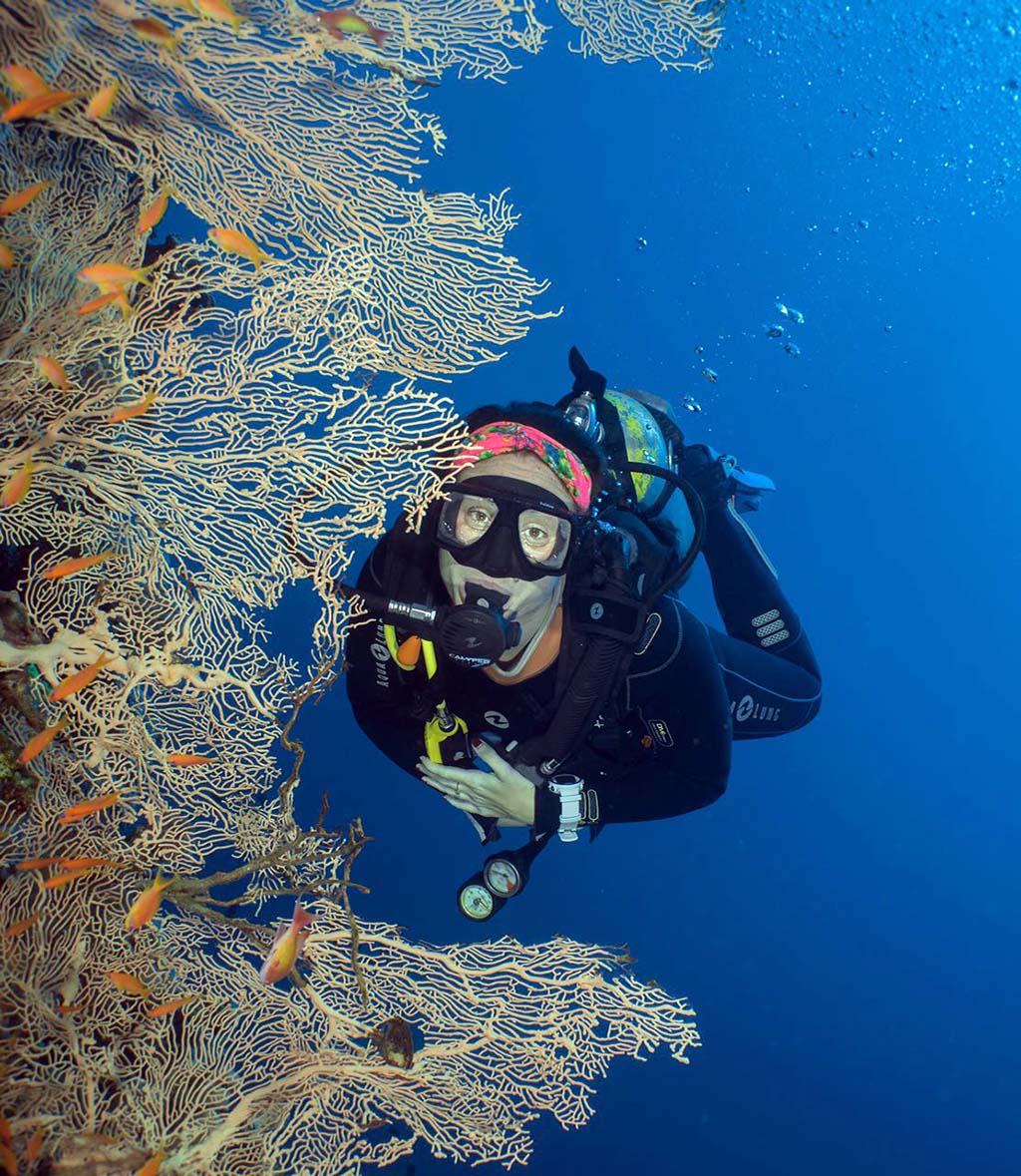 What inspired you to create the Girls That Scuba community?
Well, a lot of what I said before, and ultimately just wanting to find more female dive buddies! Before starting Girls That Scuba, I looked for a similar community I could join myself, but after many a Google search I didn't find one, so decided to create one myself. That's where Girls that Scuba was born.
What do you hope to achieve with Girls That Scuba?
Scuba domination? Ha, no, with Girls That Scuba, we hope to show more women how amazing scuba diving really is, and encourage those women that have just started to keep going. One day I'd like statistics that indicate there are as many (or even more) qualified female divers as there are males. I think then we could safely say Girls That Scuba has made a difference.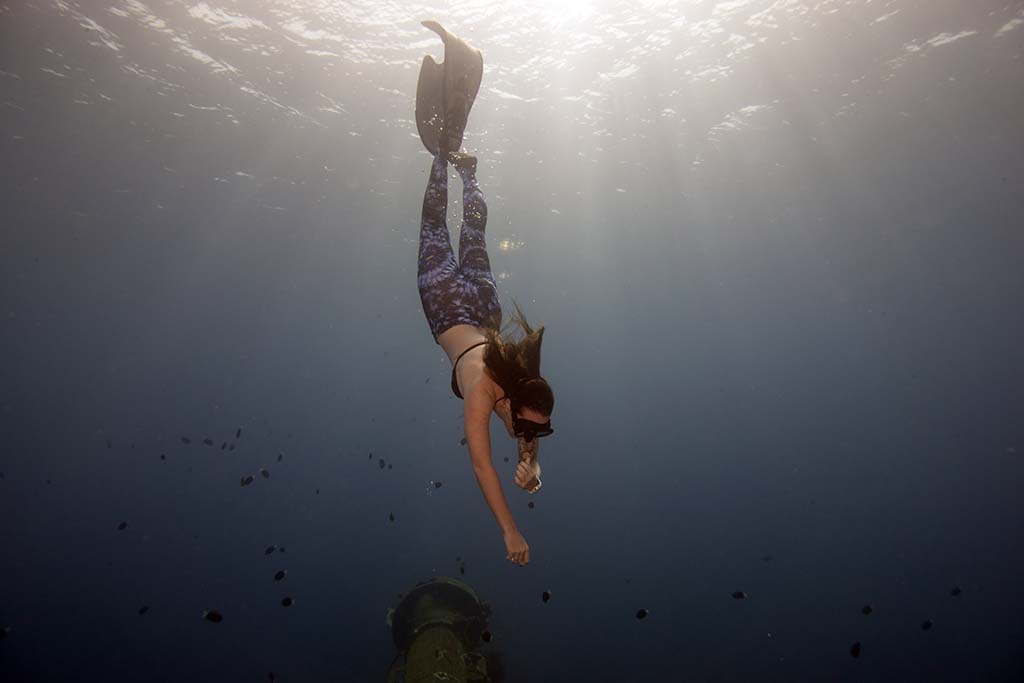 Are you a mermaid or a shutterbug?
Totally a mermaid. I'm not massively into underwater photography myself, I appreciate it hugely and love looking at underwater photos, but I prefer experiencing it and then telling a story through words.
With Girls That Scuba, I don't aim to showcase the "best" photographs, but more the stories behind the experience. I want to know what went into getting that photo, how the photographer felt, what the conditions were like and the challenges were; even if we are just looking at a blurry picture of a fish. I love the stories. Saying that I have the upmost respect for photographers and the photos they create – their talent blows my mind, and it is just not something I have myself.
What's your favourite diving experience?
Swimming with a pod of around 50-60 dolphins in Marsa Alam, Egypt. It had been my dream since I was a little girl to swim with wild dolphins, and it took 28 years, but when it happened, it was hands down the most magical moment of my life. I'll never forget the feeling it gave me – like pure utopia.
Any bucket list dives yet to do?
SO many. My biggest bucket list dream is the sardine run in South Africa. I get goosebumps when I think of it. Also, of course, the mighty Galapagos. Shark diving in Bahamas, swimming with whales in Tonga, to name a few. I love the big animals!