Site Overview
Dive Centres
Site Type:
Photographic Scenic Reef
Depth:

Top: 10M

Bottom: 25M

Location:
South of Plantation Island resort (hence the name) and a short boat trip from Malolo Island Resort.
Plantation Pinnacle is a great spot for both beginners and more experienced scuba divers, with beginners able to explore the top of the bommie at depths of about 6 to 10 metres, while the more experienced divers can explore the depths (about 25 metres). This is a popular spot for Discover Scuba Diving first time divers – some as young as 12 years old – providing perfect conditions for beginners – clear, warm water in a spot that's protected from any currents or choppy surface by the Island behind it. It's a great spot for snorkelling too (for the same reasons).
At the base, there is a small swim through populated with pretty gorgonian fans and the odd lionfish, and in the nearby sandy sea floor, hundreds of little garden eels poke their heads out the sand and wave backwards and forwards in the current.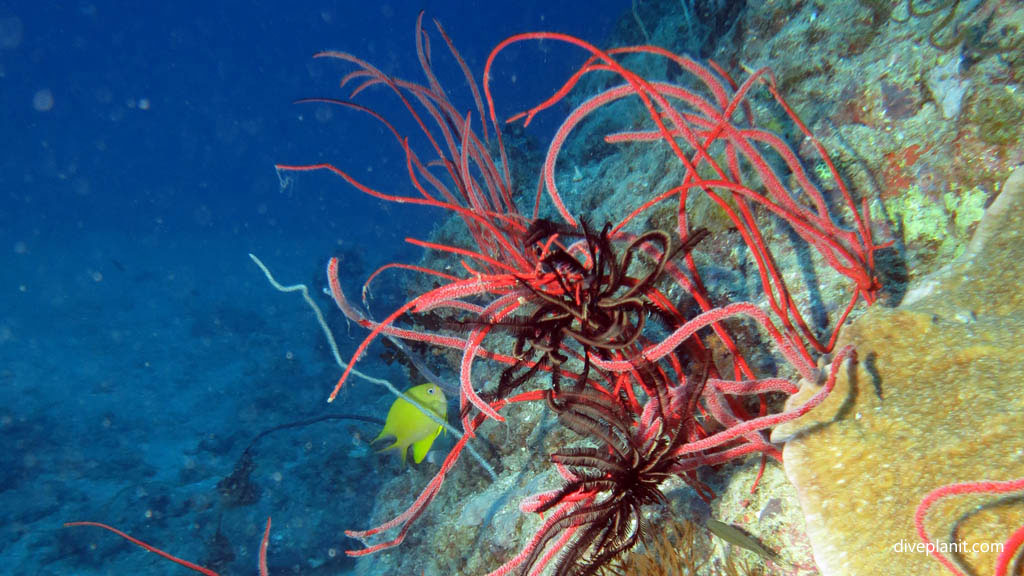 On top there is a beautiful coral and anemone garden with hundreds of resident clown fish families.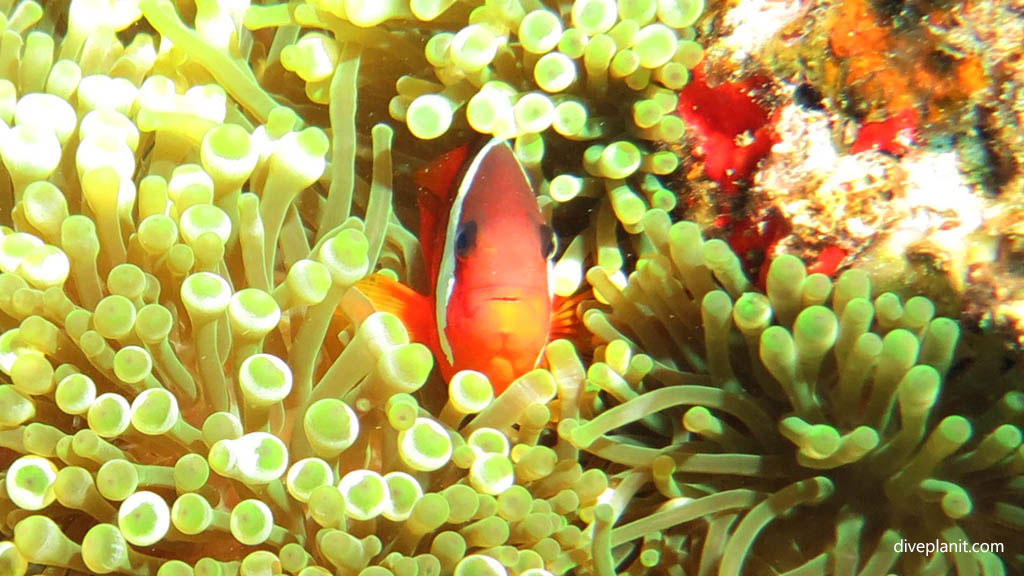 The best way to explore the Pinnacle is to descend to 25m, take in the swim through at its base and then ascend in a spiral, checking out its nooks and crannies for nudibranchs, crayfish and flat worms.
At the base there are also lots of brightly coloured gorgonian fans and feather stars…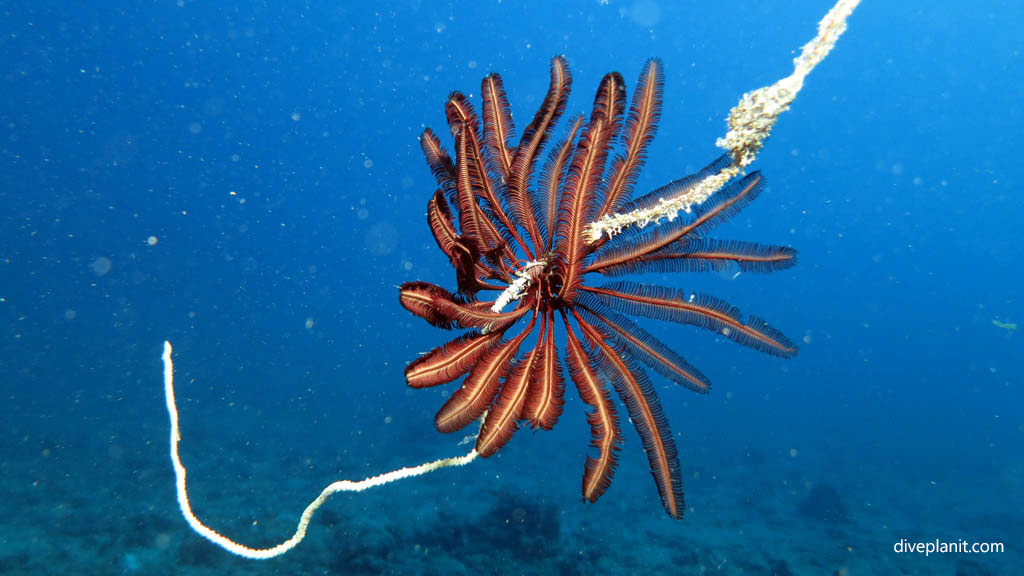 …and on the way up you'll encounter lionfish…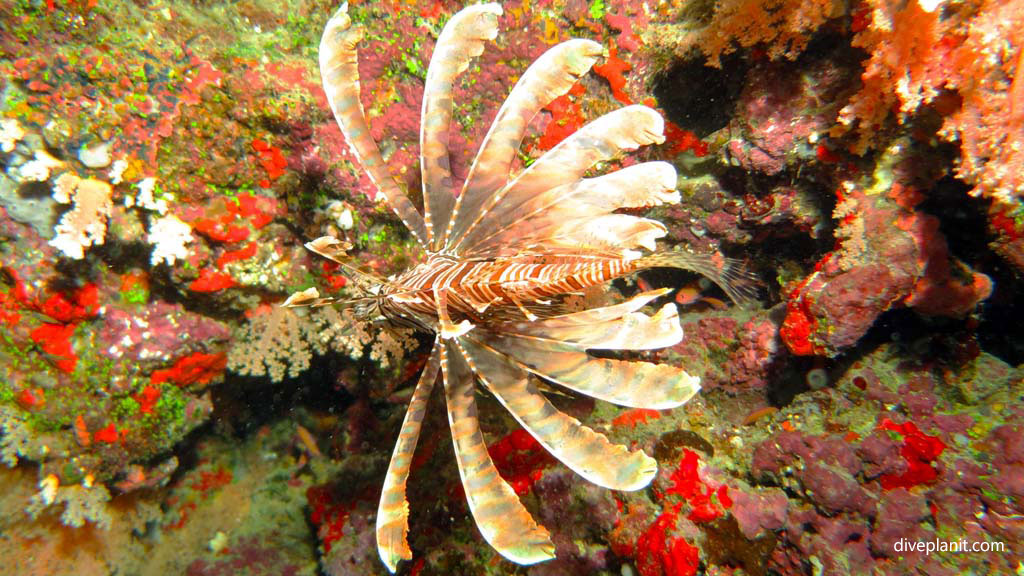 …and schools of fusiliers and snapper.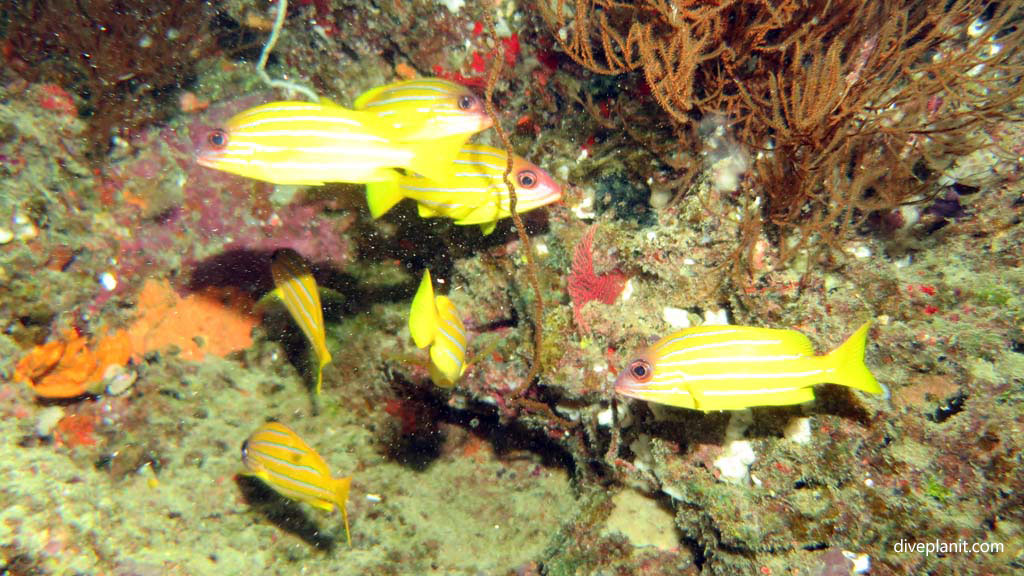 The top of the pinnacle is a great place to spend the last 5-10 minutes of your dive exploring the anemone gardens. There is a serious abundance of very pretty anemone fish, butterfly and angel fish here on the top of the pinnacle so get snap-happy!