Site Type:
Reef/Scenic
Depth:

Top: 2M

Median: 13M

Bottom: 19M

Location:
Near Siru, on the south-east coast of Zamami Island.
Oozone dive site is a coral garden with small bommies scattered across a sandy bottom, with lots of the usual schools of coral fish including yellow stripe snapper, cardinal fish and the odd puffer fish, anemones and giant clams. Plenty of anthias and humbugs in the shallows.
Classic marine scape at Oozone: divers, Anthias and Clarks anemonefish.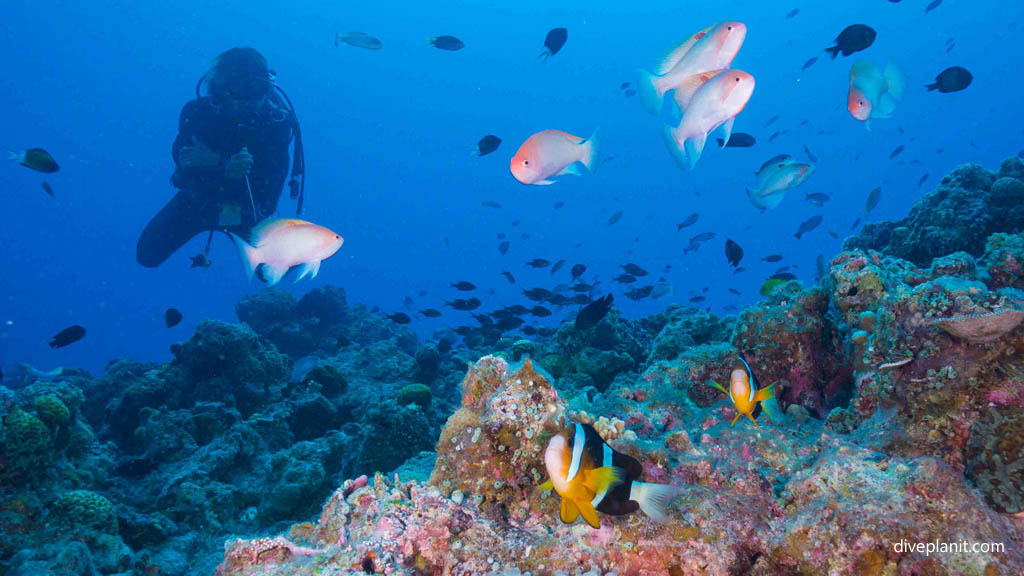 This Star pufferfish hung around for a while allowing us to get a few good pictures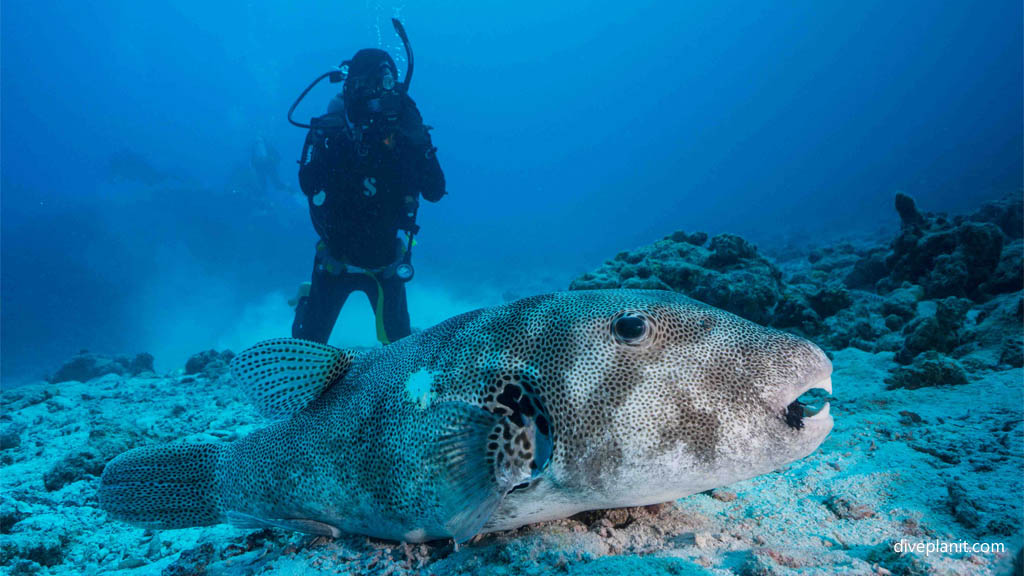 More midsized reef fish like these Bridled monocle bream in the middle of the dive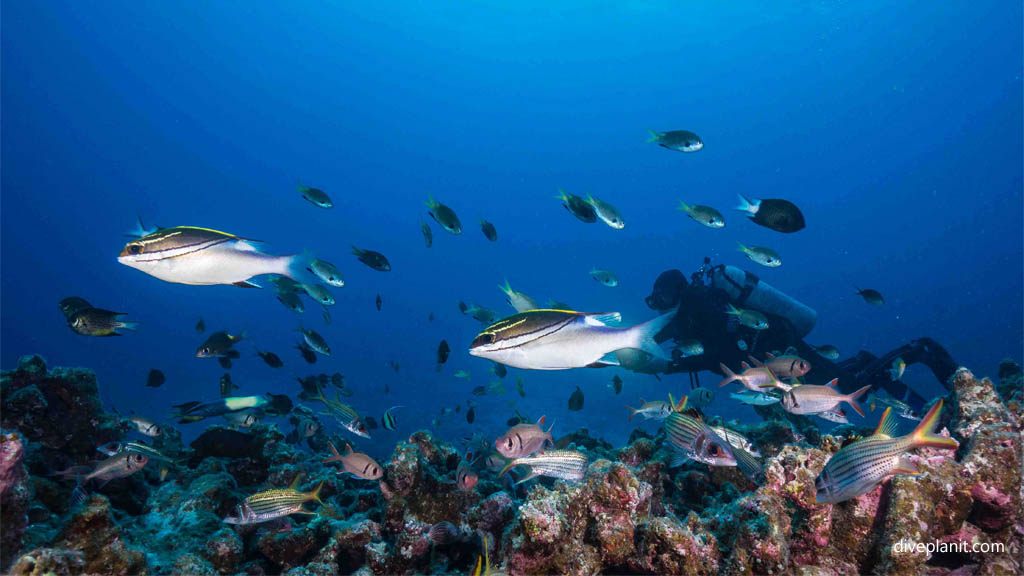 A few giant clams around – always nice to see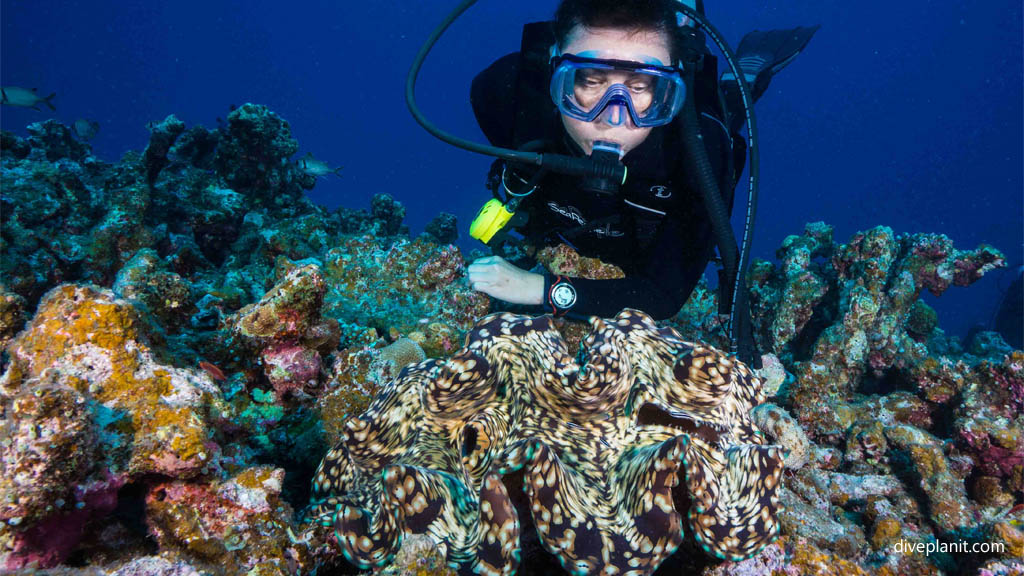 A lone Sunset Wrasse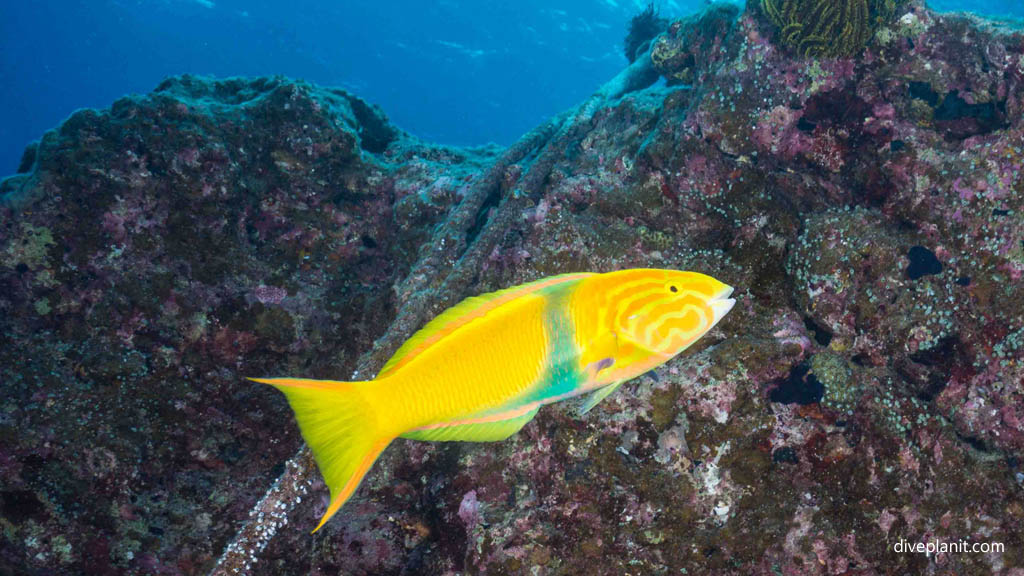 And on the safety stop, the usual Humbugs is the pocillopora