Site Overview
Dive Centres
Site Type:
Scattered wreck surrounded by hard coral reef
Depth:

Top: 8M

Median: 16M

Bottom: 18M

Location:
The most easterly of the Northern Divesites
Mataora presents the best wreck diving in Rarotonga. Parts of the wreck are scattered over the hard coral reef attracting a variety of marine life.
The MV Mataora was an outer islands schooner deliberately sunk in 1990 to create an artificial reef for divers in the Cooks. Several cyclones later, she is now broken up into reasonably large pieces spaced out on the hard coral reef.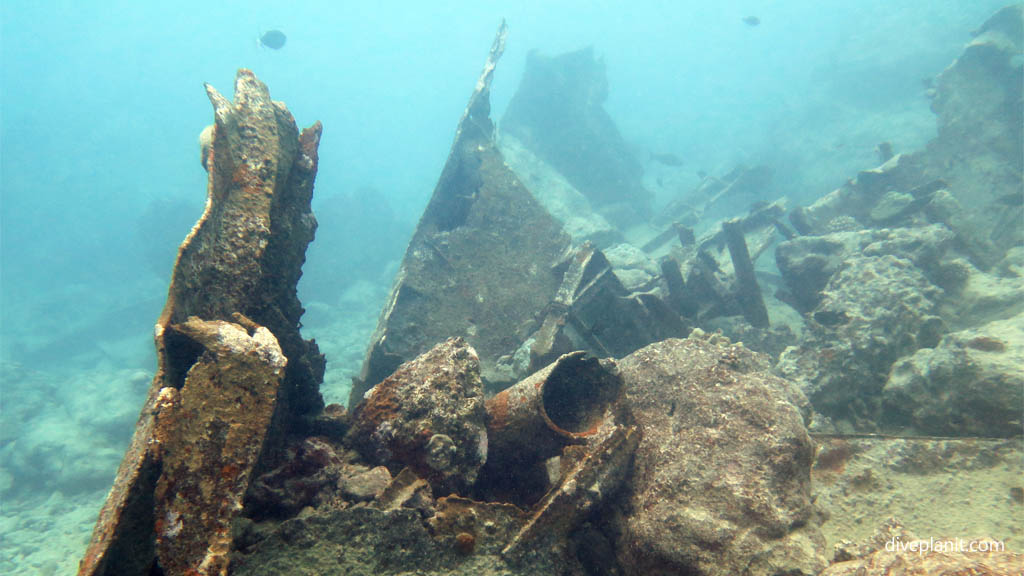 The broken pieces of the wreck are always interesting to explore as you try to work out which piece of the original three-dimensional jigsaw you happen to be looking at now.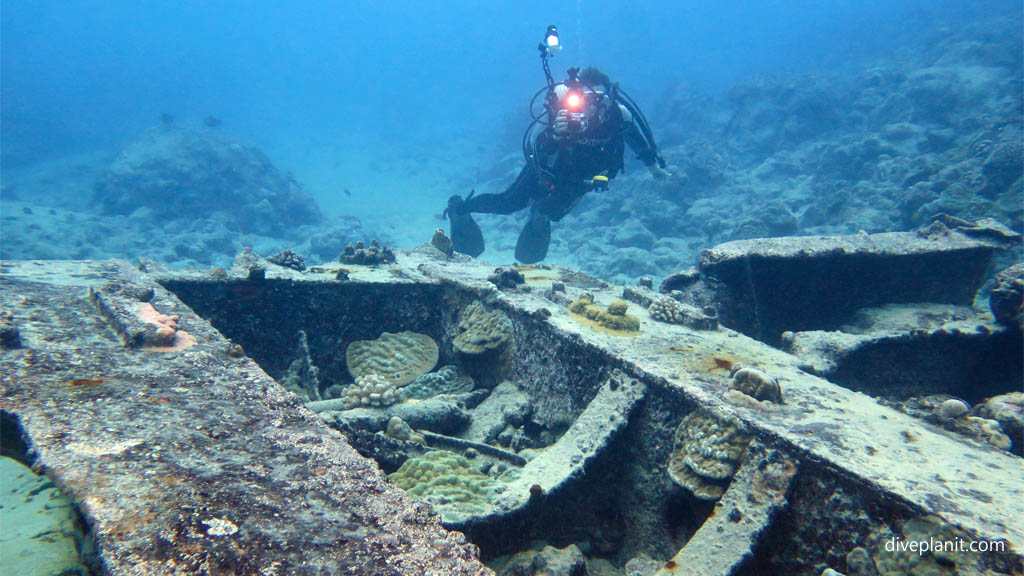 There's a port hole so that must have been a bit of the hull, and so on. Is that a piston or a boiler?
It's also fun to shine a light inside and under some of the more enclosed sections-often much to the chagrin of the inhabitants, a soldier fish trying to catch some shut eye before his is nightshift, or a pair of surgeons caught unawares.
And wherever there's a wreck that is usually a moray eel too; in this case a White-mouth.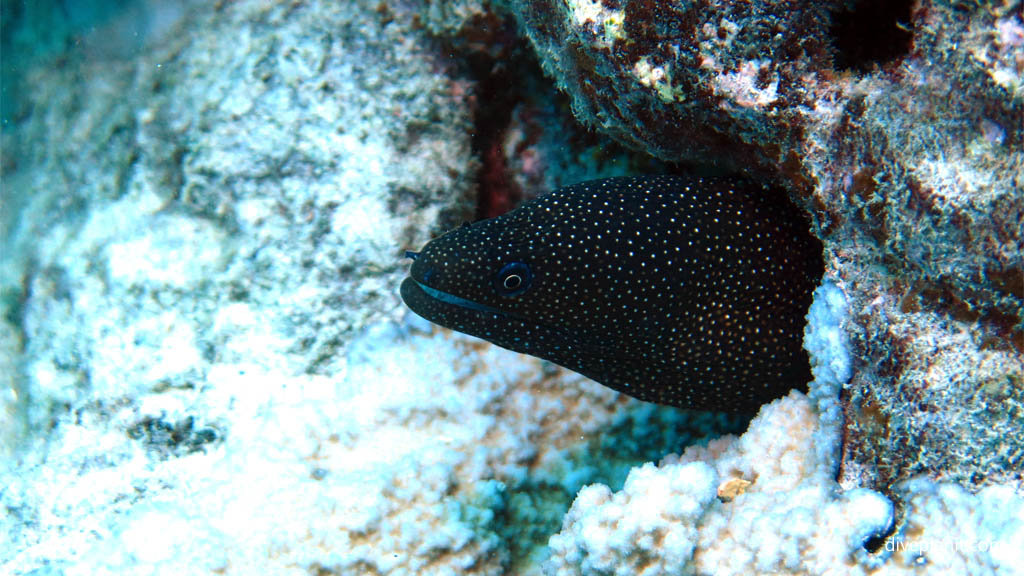 This dive is not just about the scattered wreckage.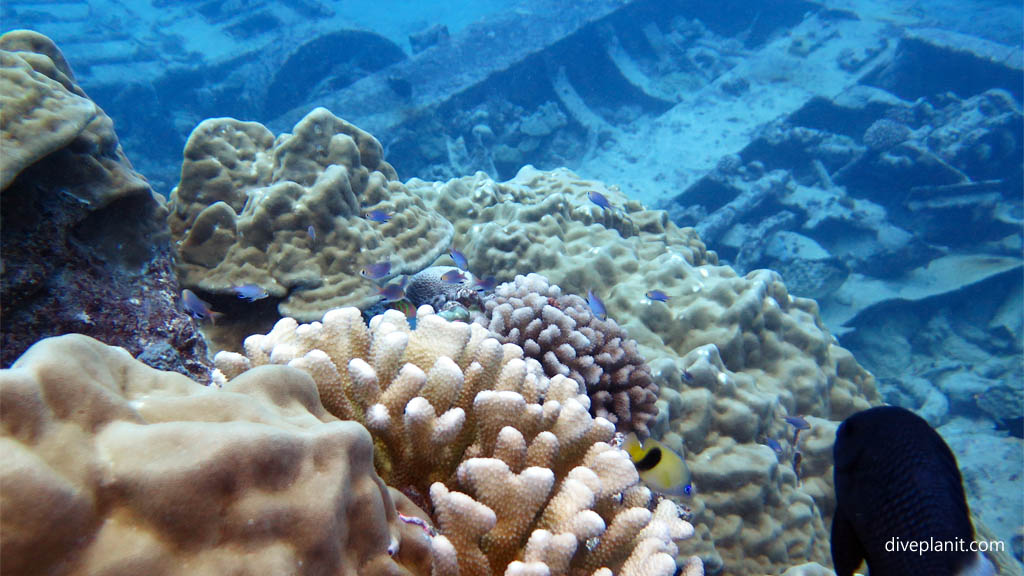 The reef around the wreck is interesting too, among the hard corals you'll find the usual culprits, but also potentially something more exotic like this Spotted croucher in the pocillopora.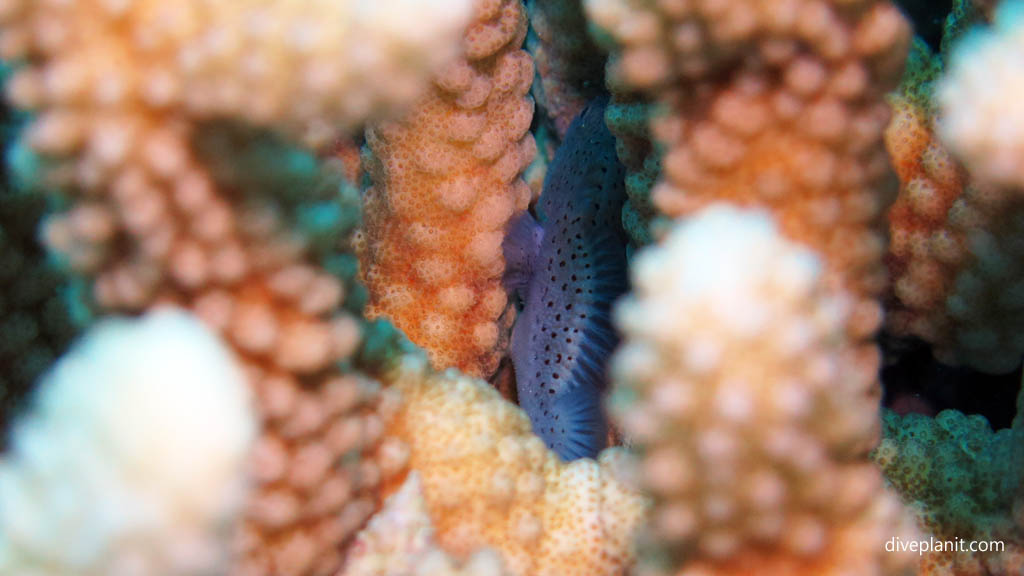 There are also plenty of nudis. Some you'll need to be quick to keep up with. This Hypselodoris in full racing trim, was moving like greased lightning.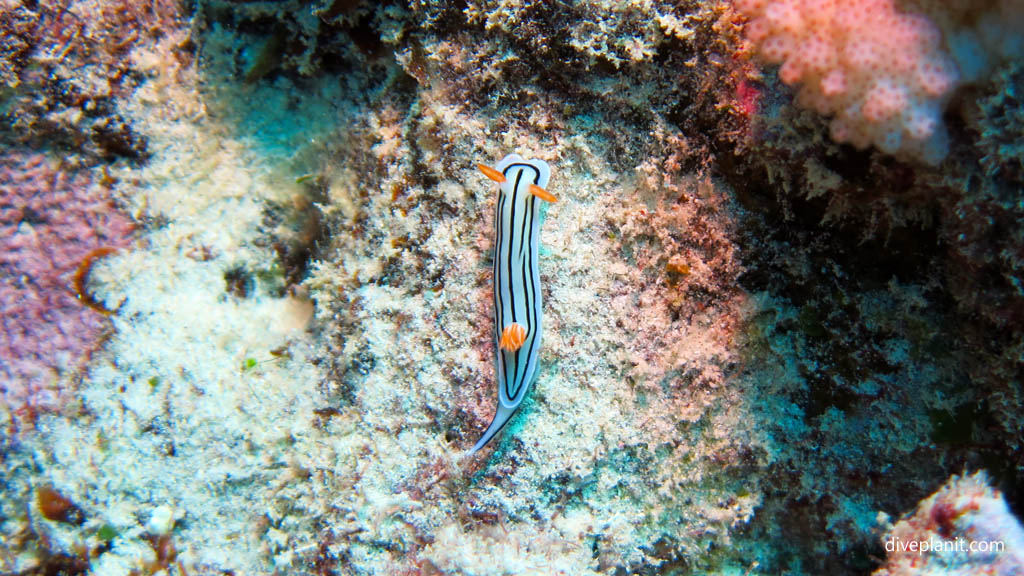 Whereas this Spanish Dancer, the biggest I have ever seen anywhere, was not.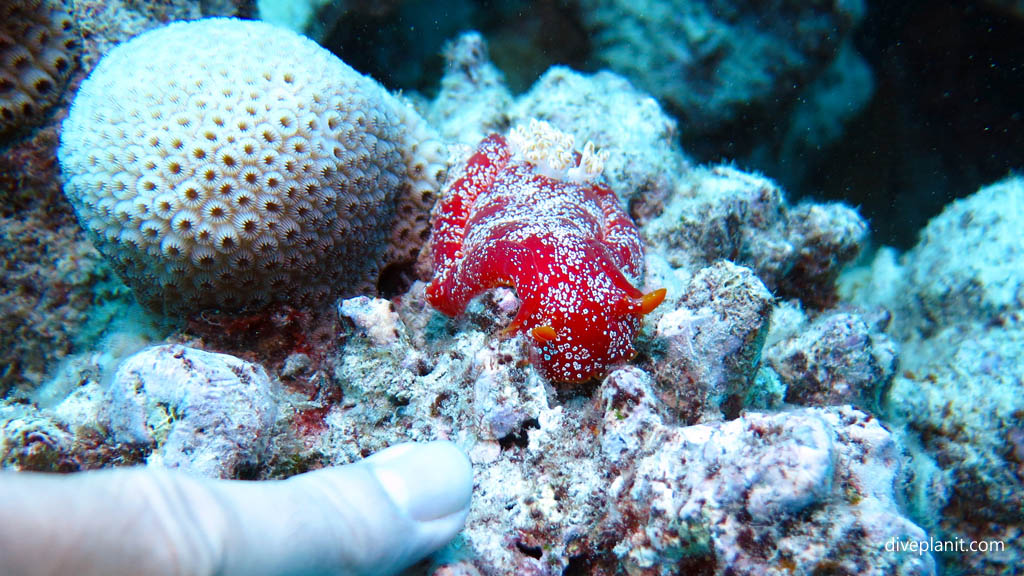 On the sand there are plenty of gobies and dartfish to creep slowly up on – until they literally instantly disappear into a nearby hole.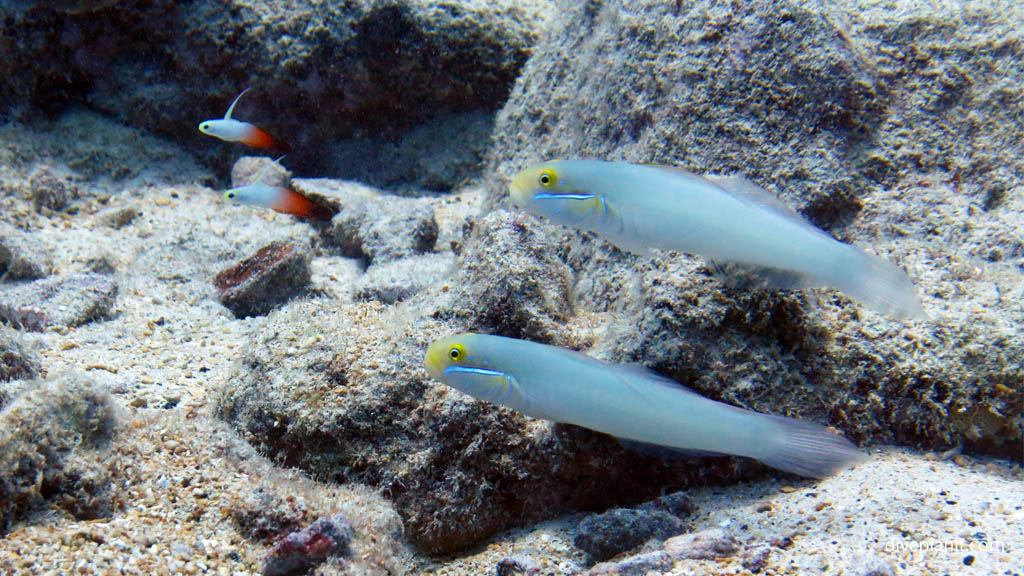 The other option is to sit quietly on the grit and let the fish come and check you out.