Site Overview
Dive Centres
Site Type:
Micro fauna (Nudi's); Mega fauna; Cave
Depth:

Top: 9M

Median: 12M

Bottom: 22M

Location:
Entrance is south east and exit north west
Here's a short video of some of what can be seen in Fish Rock Cave.
The usual way to do the cave is from the lower (22m) southern entrance, work your way up the chimney, and then through the bubble cave.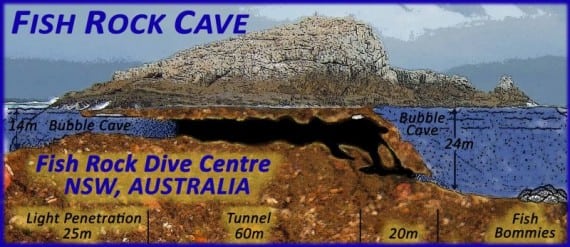 If you have a diver who's a little bit anxious you can always go from the wide 'exit' and as far in as they are prepared to go; – just be prepared to stay high and give way to divers on the conventional route.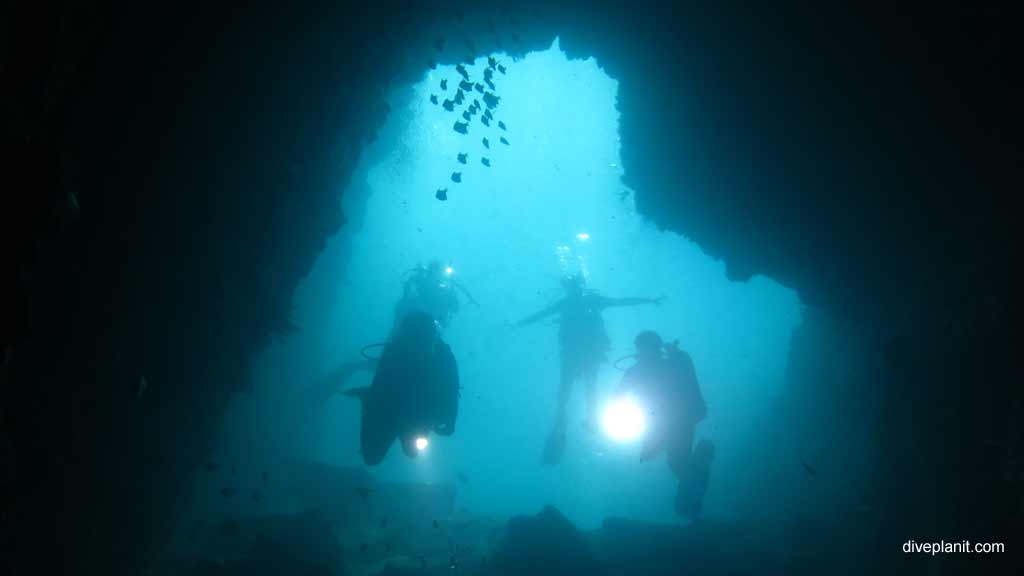 You may find that you can actually go all the way through – and then back again earning yourself the T-shirt. Just beware of the Bull Rays skimming through!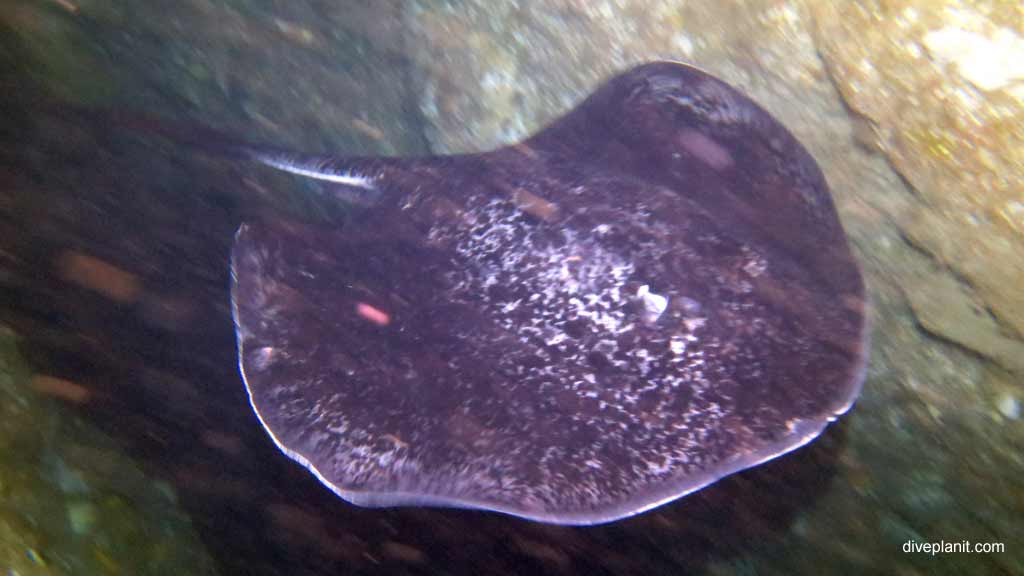 In the cave you'll probably see wobbies laid all over the shop; crayfish in every crevice, possibly a pufferfish or a bull ray, and if like us, you're there in the afternoon – you may be joined by not just one, but two turtles.  Add a little surge and it's the best fun you can have with a wetsuit on.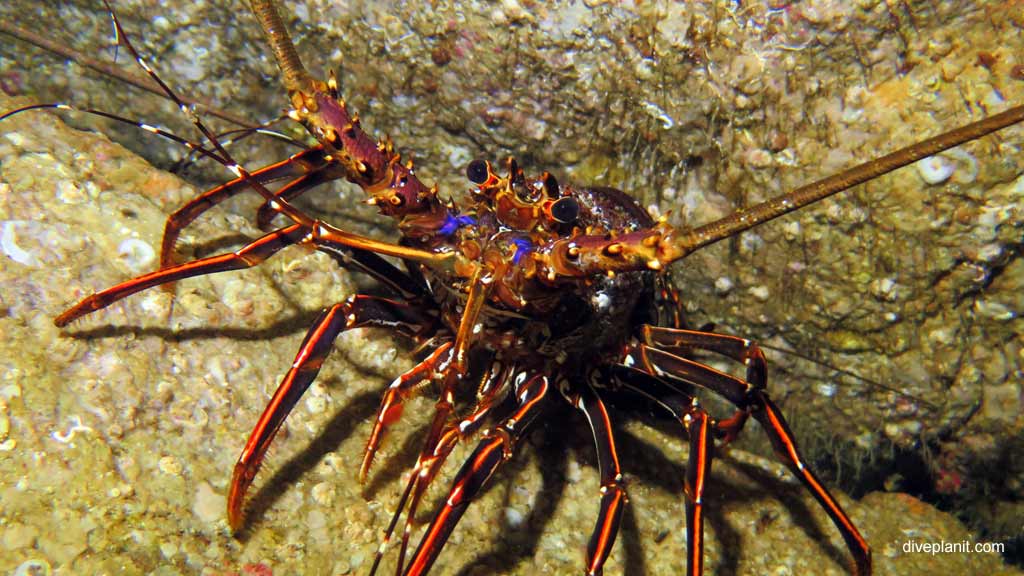 You may find young cuttlefish skimming along the bottom of the cave too.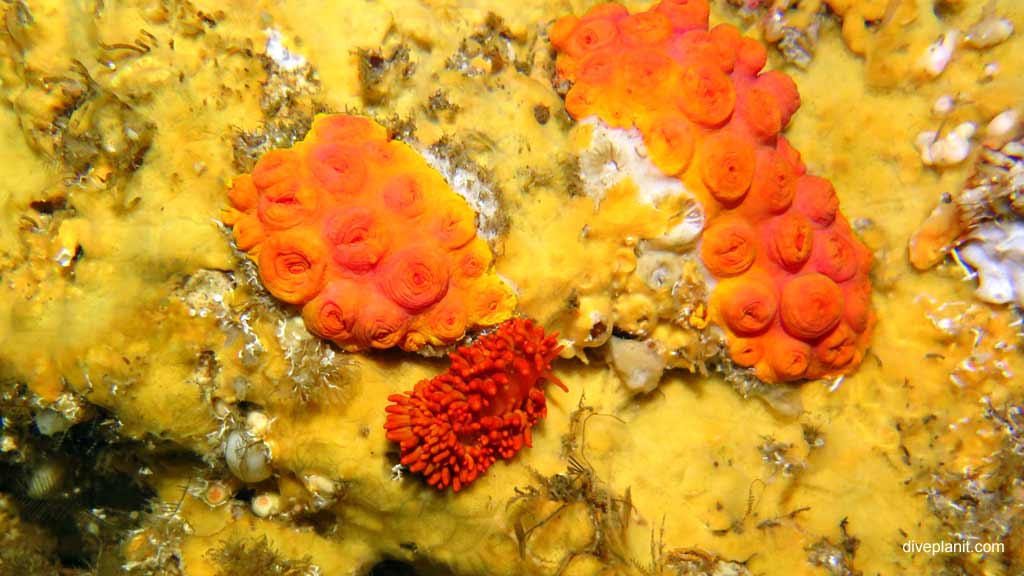 and I'm not the Nudi expert, but I believe this is a Coral Polyp Phestilla.
Towards the 'exit' there are many more things to look out for: on the walls you'll see great sea fans, sea spiders and nudis, and on the deck amongst the rocks look out for: crayfish, cuttlefish, lionfish, and ribbon eels.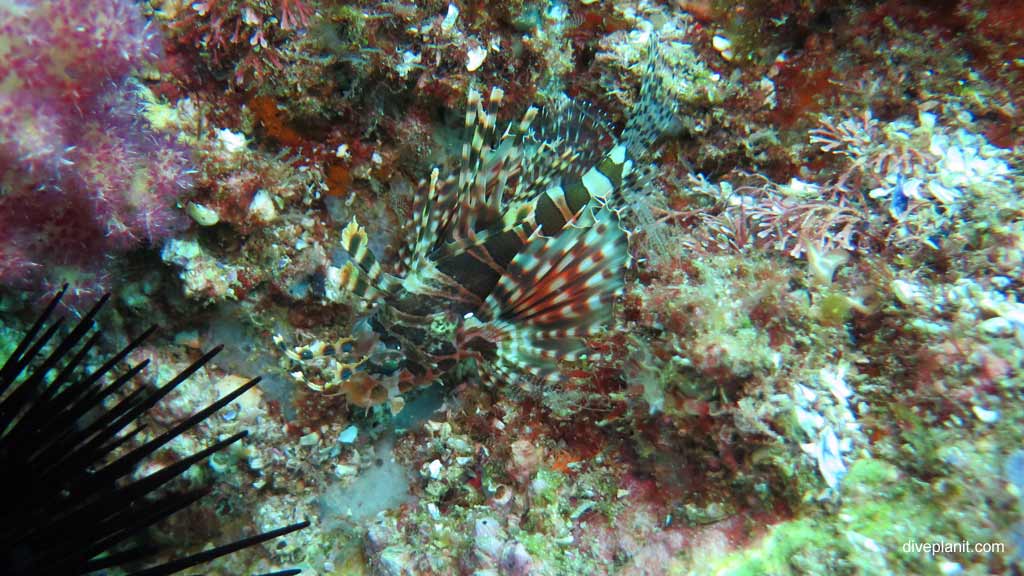 If you haven't spotted a turtle yet look up and to your left.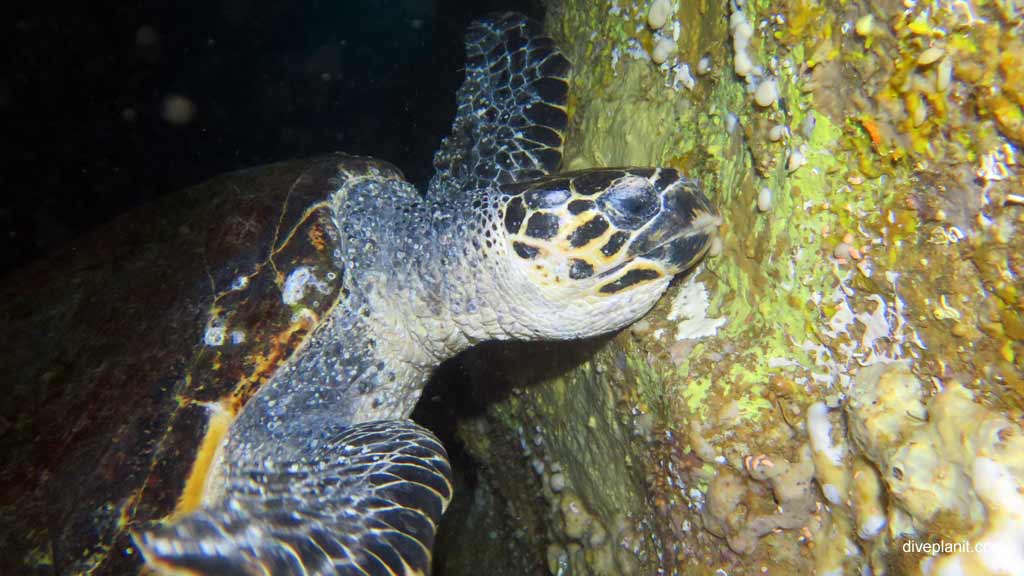 In the morning there will likely be a few grey nurse still circling, and passed the rocks on the shell grit 'beach' approach carefully and look down the slope – often a bull ray or too will be hanging around.  Look up and you may see an eagle ray.
Your most likely route from there is either round or over the wall to your left and into the Aquarium.  No points for guessing why it's called the Aquarium.