Site Overview
Dive Centres
Site Type:
Scenic reef and macro
Depth:

Top: 5M

Median: 12M

Bottom: 18M

Location:
The Dolphin House dive site is adjacent Dolphin House Resort.
Dolphin House is another dive site with a variety of marine life from turtles to tunicates, scorpionfish to seastars, bubble coral shrimp to Blackbelt Hogfish.
Dolphin house is named after the nearby resort and the words are clearly written on the wall of a little house visible on the cliff line.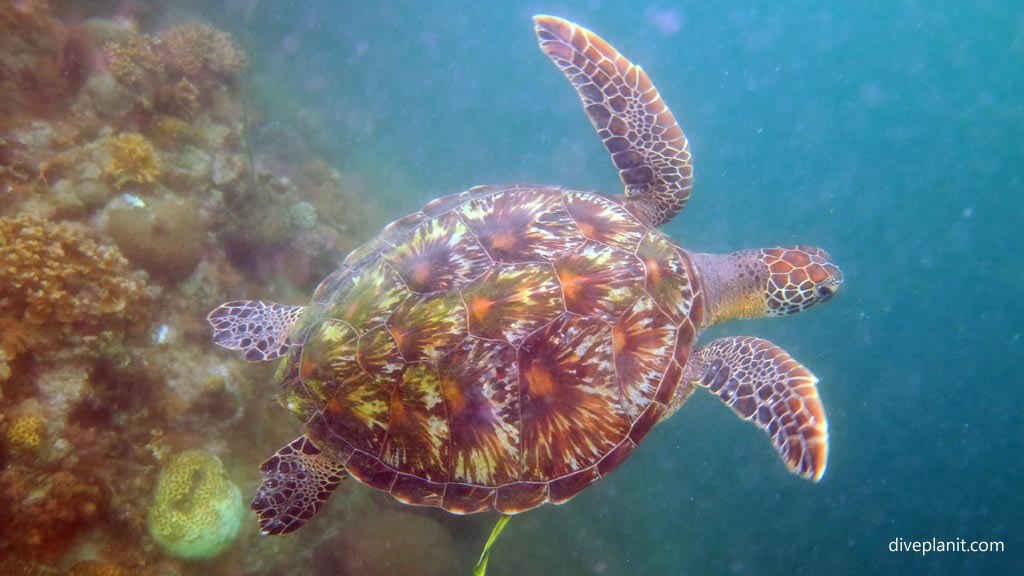 We were treated to a couple of lazy turtles who were happy for us to take a few photos.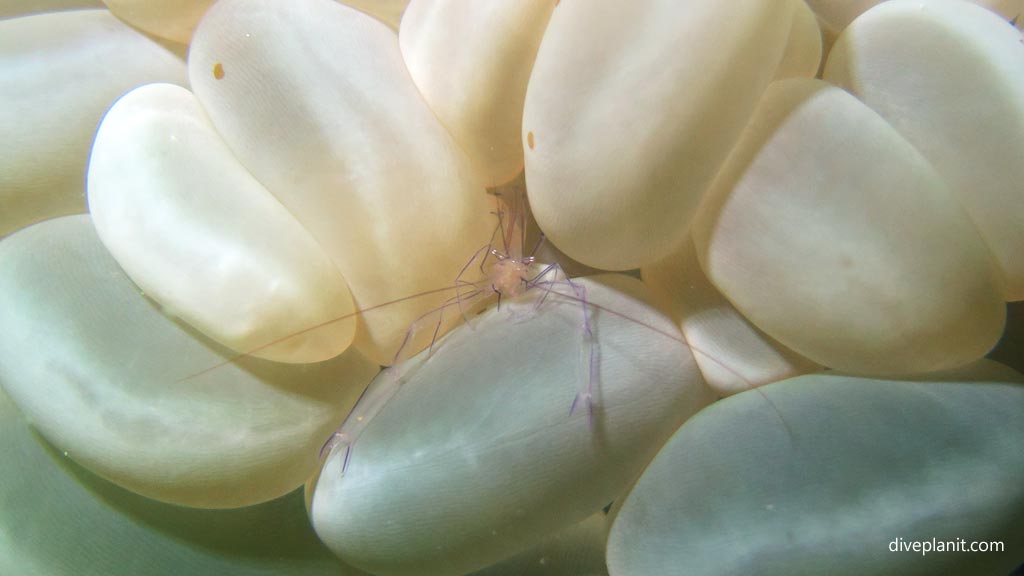 The site has bubble coral, and some hard coral with a razor sharp pattern etched on its surface.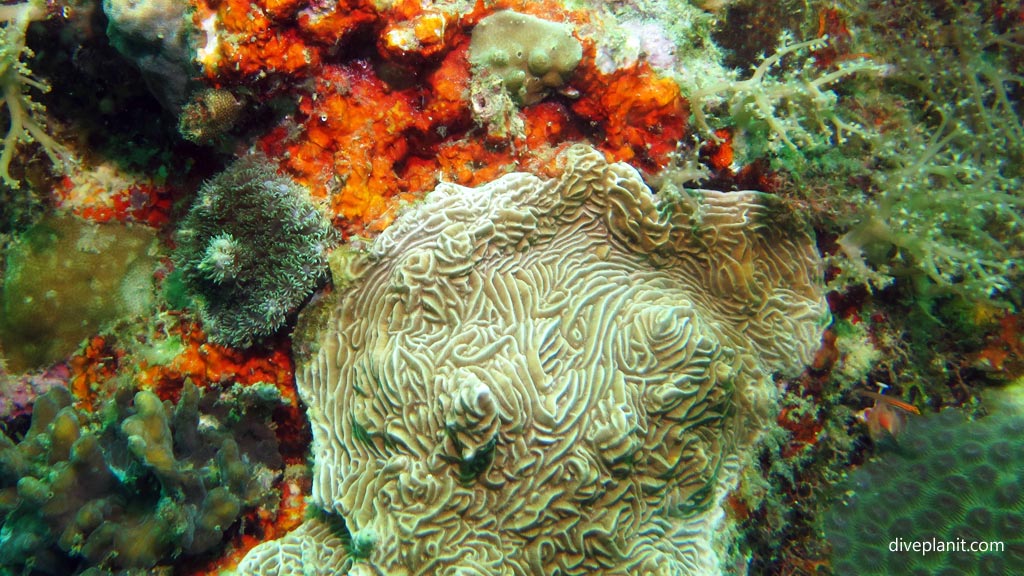 The corals here appear to be slightly larger than in the middle of the reef, and the most commonly observed creatures are the same: plenty of Toby's and pufferfish, lots of pipefish, and anthias and damsels in place of butterflies and angels.
Most of the fish seem reasonably shy of divers particularly the Blackbelt Hogfish.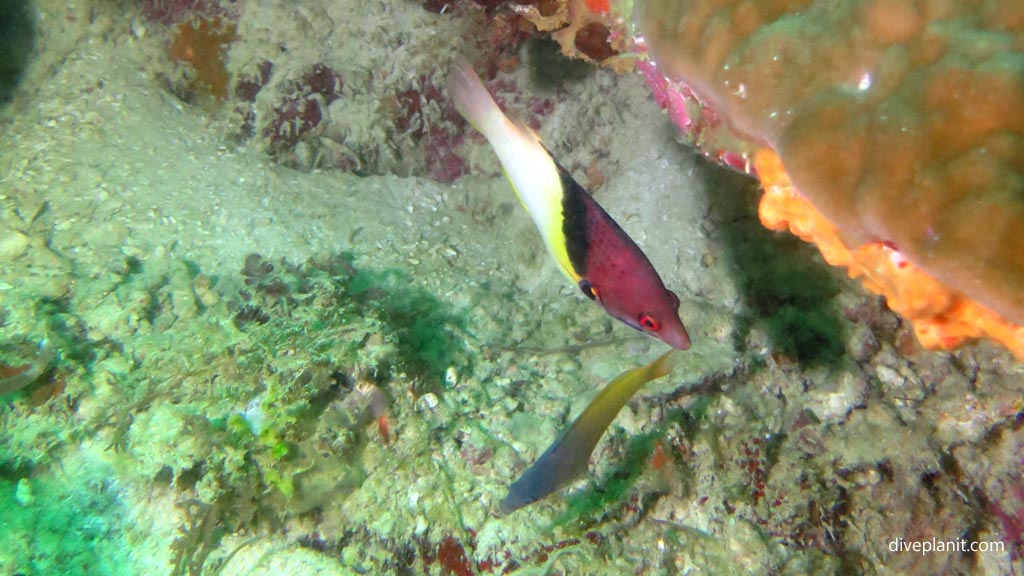 In common with other sites along the reef, seastars seemed to be a feature of every dive.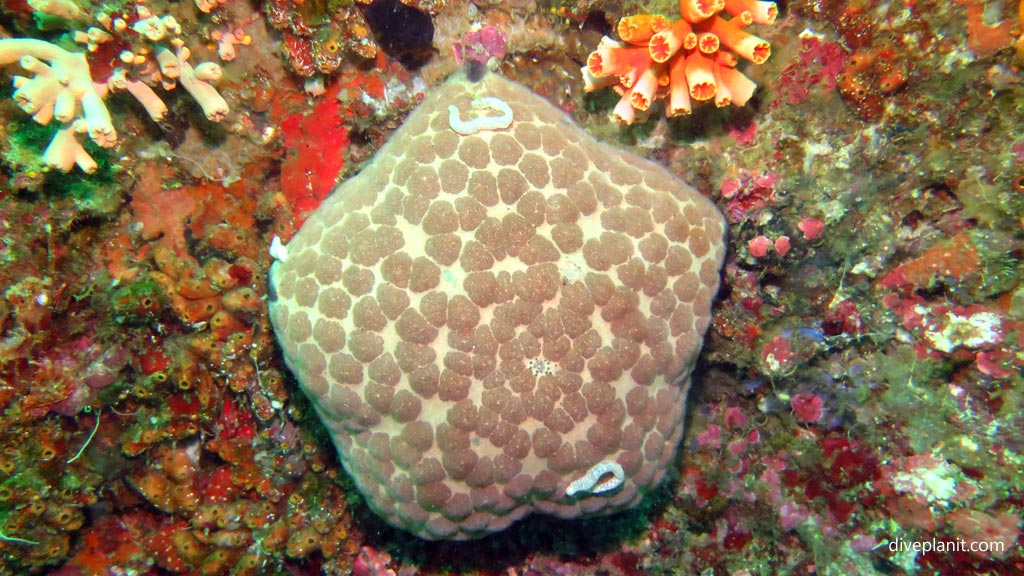 Likewise, scorpionfish – they seem always to be there – even if you don't see them.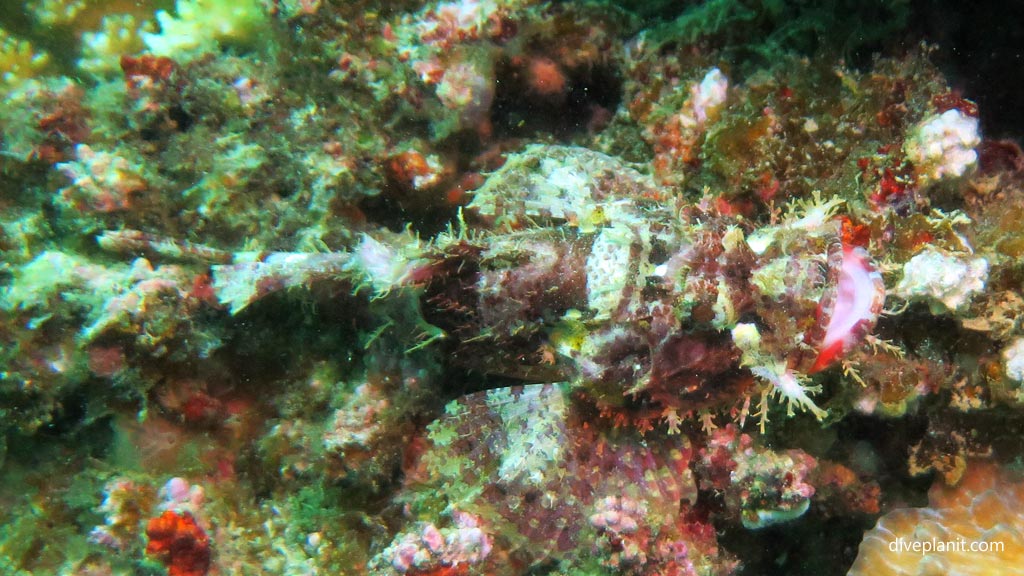 One thing that struck me as particularly strange on this dive was the tunicates: why would tunicates be adorned with six-pointed star patterns on them?