Why visit Okinawa you ask? Okinawa boasts the "third best vis in the world" – I'm not sure where numbers one and two are on the list of Best Vis destinations, I found this claim online while researching my trip here. Having now dived in to see for myself, I can say quite confidently that wherever numbers one and two are – they can't possibly be as good as scuba diving Okinawa.
It's something that strikes you immediately – even from the boat we could see the reef top below us, around 15m deep, and as we descended into the blue, the divers around me looked like they were flying.
And that's just one reason to make Okinawa your next dive holiday, here are 10 more.
1 The Yonaguni Monument
This is the reason most divers visit Okinawa, to visit the mystical underwater ruins – the so-called "Underwater Macchu Pichu", to see this spectacle for themselves and determine if it's man-made or natural.
It's a pretty impressive site, with towering columns, perfectly hewn steps and a large stage area, beyond which you'll find a small chapel (or alter) and a giant stone turtle. You'll have to see for yourselves – I'm not giving anything away.
2 Yonaguni's Dramatic Underwater Seascapes
Yonaguni is about as remote from central Japan as you can get – it's westernmost point – on a clear day you can see Taiwan. It's a rocky outcrop surrounded by high cliffs, a couple of harbours and remote beaches.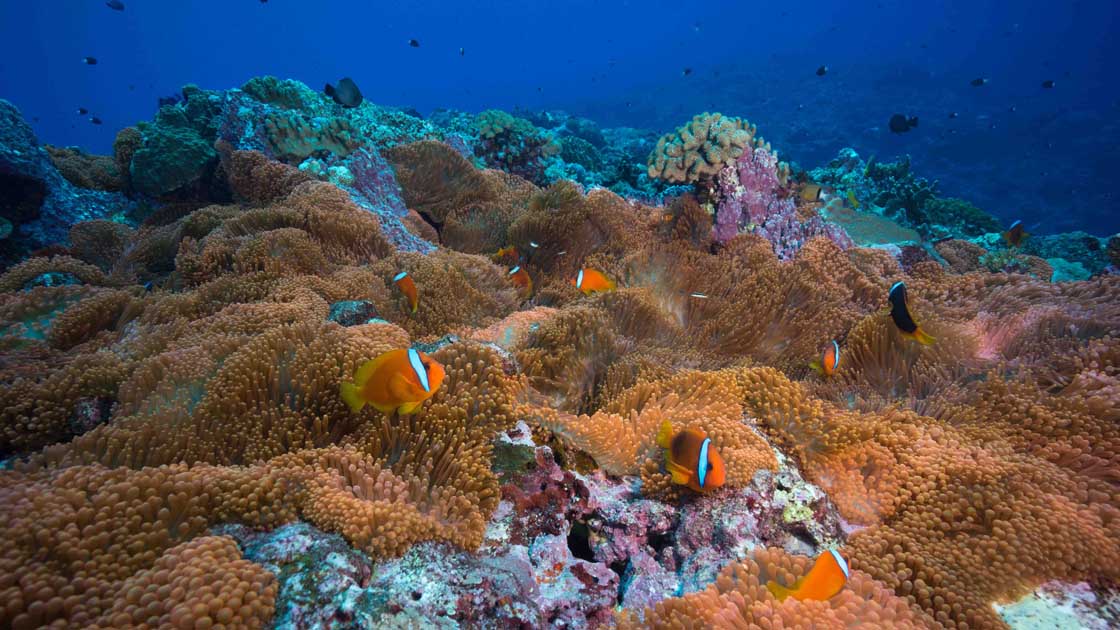 Close to shore there are countless caves, swim-throughs and gullies to explore, and on the fringing reef, some incredible coral formations and aggregations, including an enormous patch of bright orange anemones, a deep wide river of white sand and large bommies surrounded by clouds of butterflyfish and anthias.
3 Kerama Islands' Stunning Coral Reefs
The Kerama Islands are closer to the main island of Okinawa, accessible by ferry and high-speed boat from the capital Naha – less than 2 hours away. On the islands, you'll find pretty little Japanese seaside villages and it's almost like stepping back in time.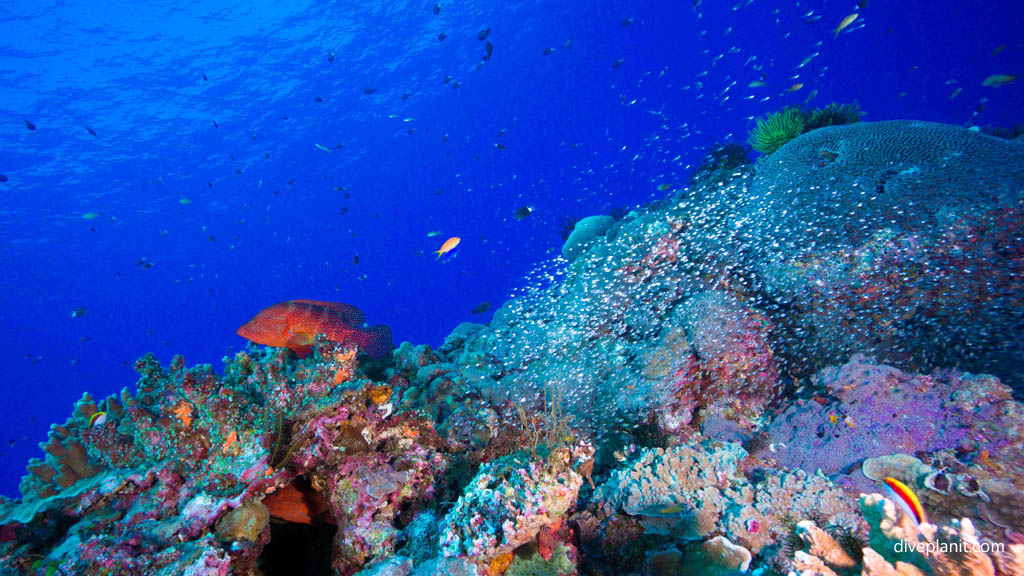 On Aka Island, where we stayed, there is a wide range of accommodation available – all guest house/bed & breakfast-style pensions, with breakfast and lunch included. I should probably mention the stunning reef too. This is Umanzaki.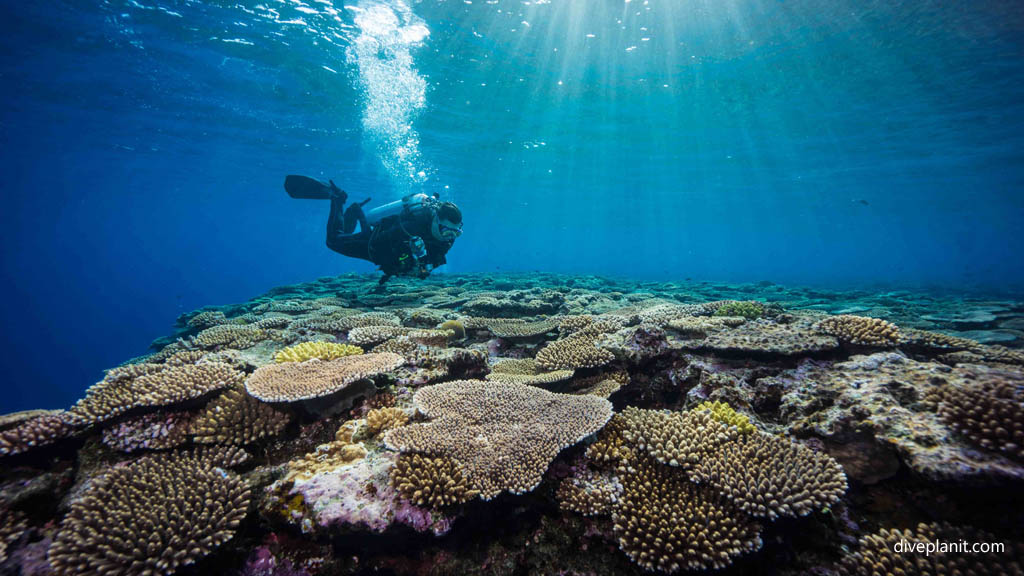 A lot of the reefs here can be snorkelled or dived as it's just as pretty on top as it is down below, and there are several great snorkelling spots right off the beach.
4 Kuba West and Triple Stones dive sites
These Kerama Islands' dive sites get special mention because they are, well SPECIAL. Triple Stones is (as the name would suggest) three large coral bommies scattered on a sandy bottom that is absolutely teeming with life.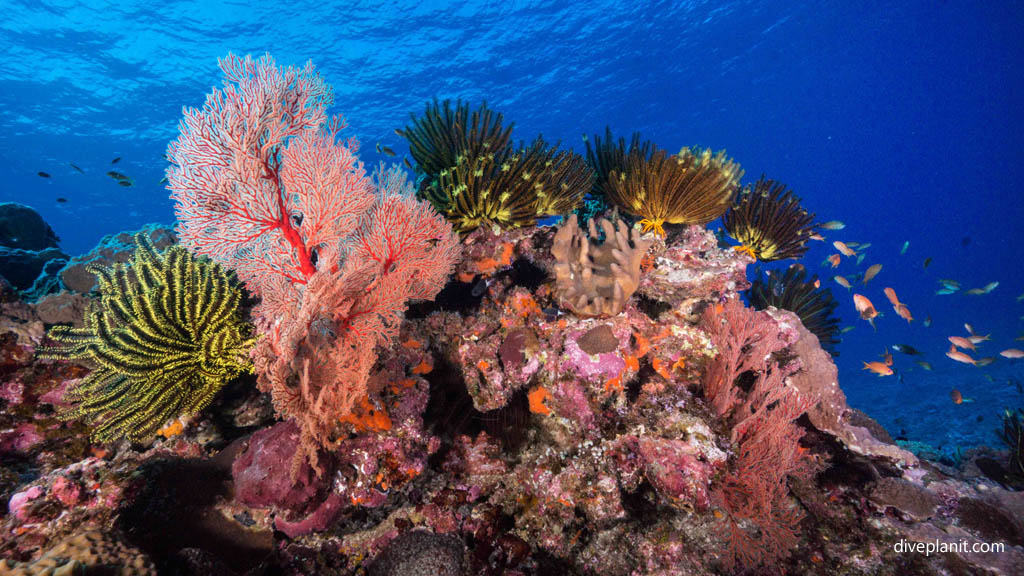 Pretty soft corals, huge schools of juvenile fish and in the nooks and crannies of these cleaning stations you can watch cleaner shrimp clean the teeth of morays.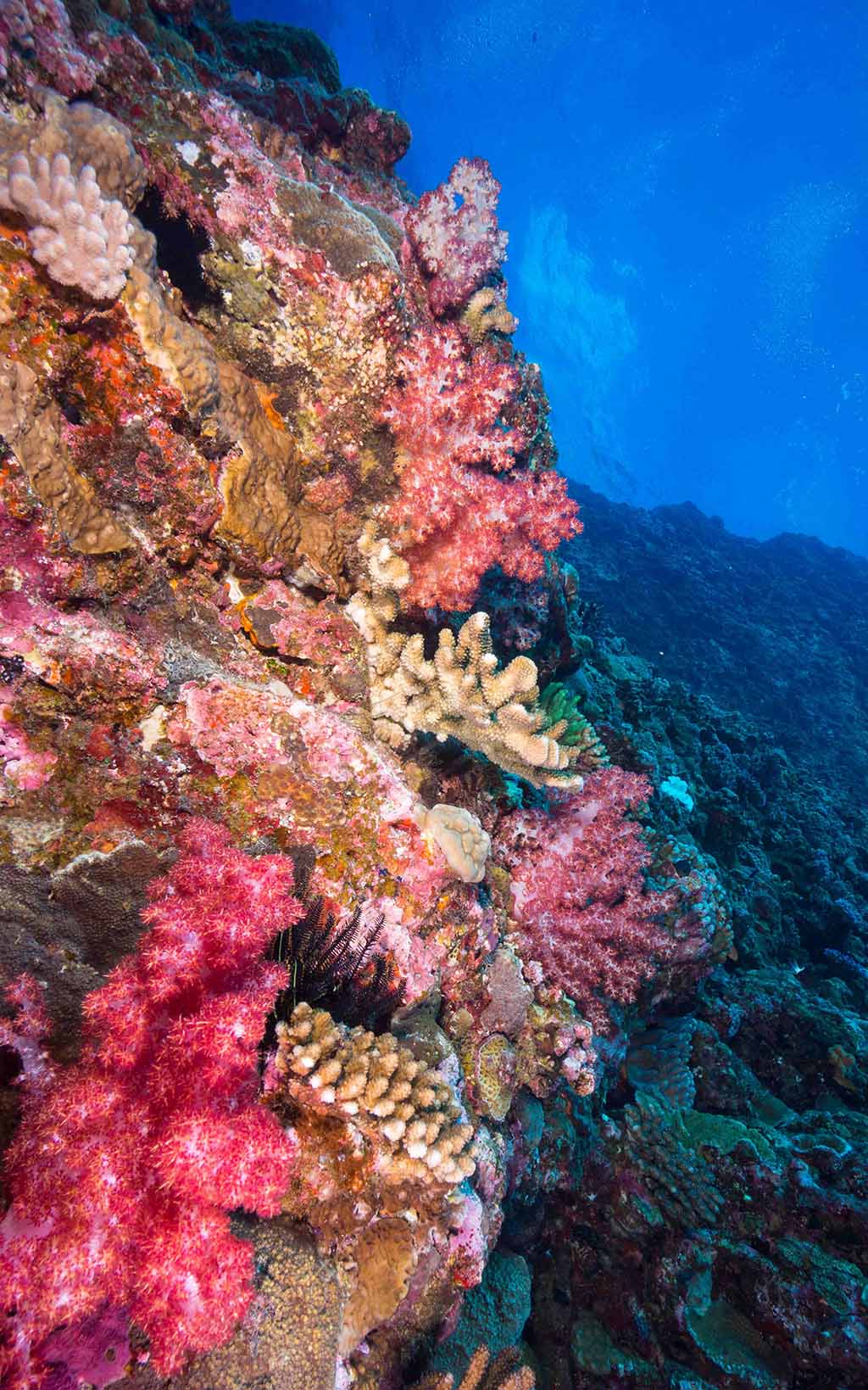 Kuba West is a tall pinnacle that breaks the surface of the water on low tide and drops down to about 40m. At about 26m you'll find gorgonian fans, with a few resident pygmy seahorses, higher up at about 15m little anemone fish families and all the way around, schooling fish of all sorts.
5 The food – WOW – oh and the Beer and Sake too
The food all over Japan is fantastic – forget your preconceptions about Japanese food – it is not all about sushi. The variety is amazing, everything from udon, ramen or soba noodle dishes and shabu-shabu steamboats to fried katsu and karaage chicken and pork to teriyaki and teppanyaki wagyu beef.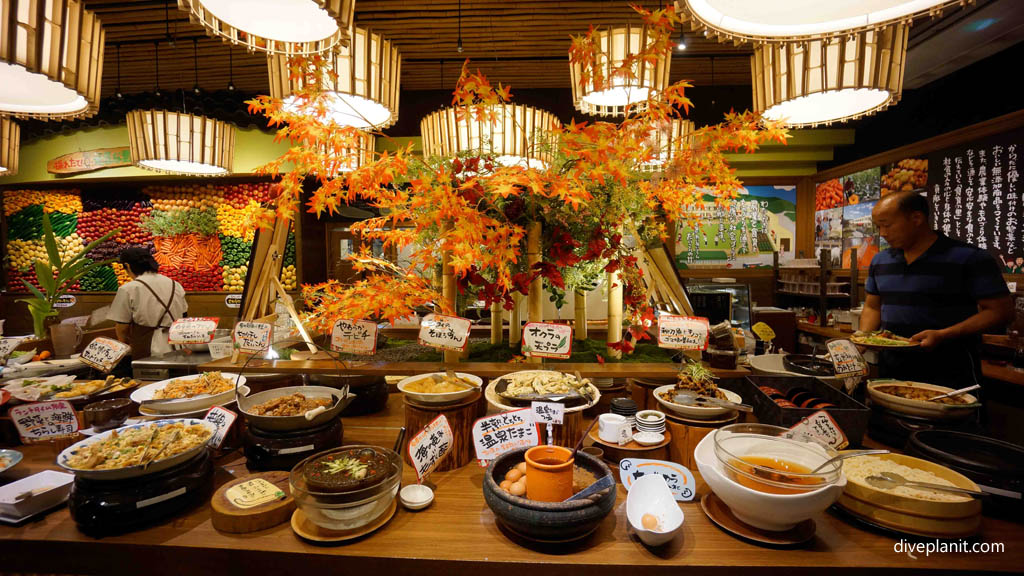 And Okinawa beef rivals wagyu for flavour and tender succulence. Everything served is fresh, beautifully presented – an array of dishes at every mealtime even in the simplest of guest houses.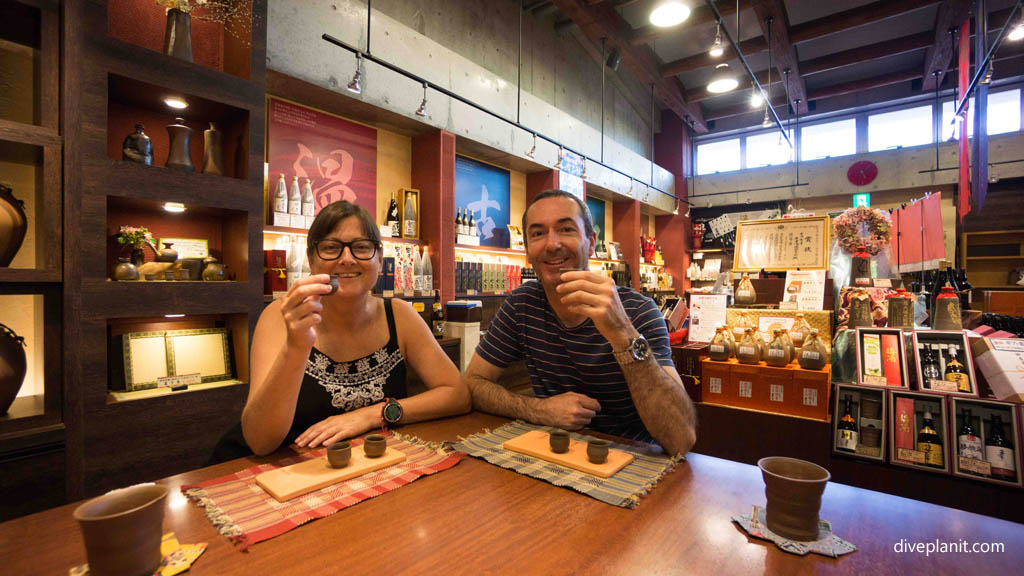 While you're here you must try the local distilled sake, awamore, which ranges in strength up to about 60 per cent proof. It's similar to mainland Shochu sake but has a distinct flavour. Be sure to try the awamore sake on Yonaguni which is different again, made using organic Thai rice.
And finally, the local beer rates a mention. There's even a local beer in Yonaguni and the Kerama Islands – a decent drop and usually around $2.50 a bottle.
6 The Culture and History
Okinawa has a fascinating history and a culture that is quite different to mainland Japan. Until 1609 in fact, it was a separate empire, Ryuku, a title granted not by the Japanese emperor, but the Chinese emperor of the time. It remained an important trading port connecting China and Japan with the kingdoms of Southeast Asia, right through Shogun rule, when the rest of Japan was a closed country.
It's well worth exploring historic sites such as the grand Shurijo Castle in Naha, the site of Ryuku kings for centuries and the Okinawa Prefectural Museum & Art Museum where you can learn something of this history.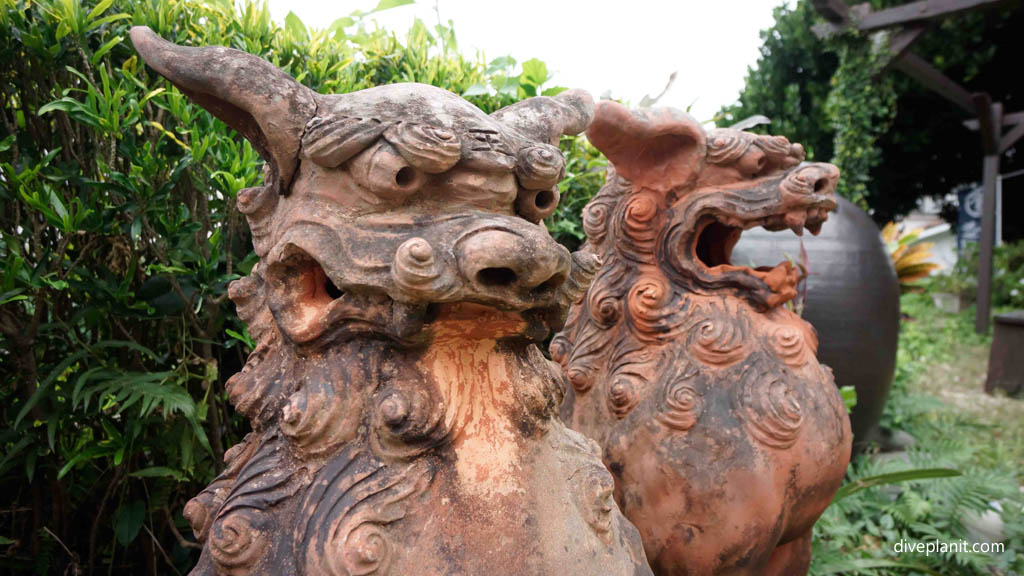 Nearby the castle, wander through the narrow laneways of Tsuboya Pottery Street, take a lesson in one of the studios there (they'll post your masterpiece back to you).
7 WWII History
Quite distinct from Okinawa's cultural history is the role the prefecture played during WWII. The main island of Okinawa was scene to one of the bloodiest battles in the Pacific Arena, in which over half the civilian population was killed including every male over the age of 18 years.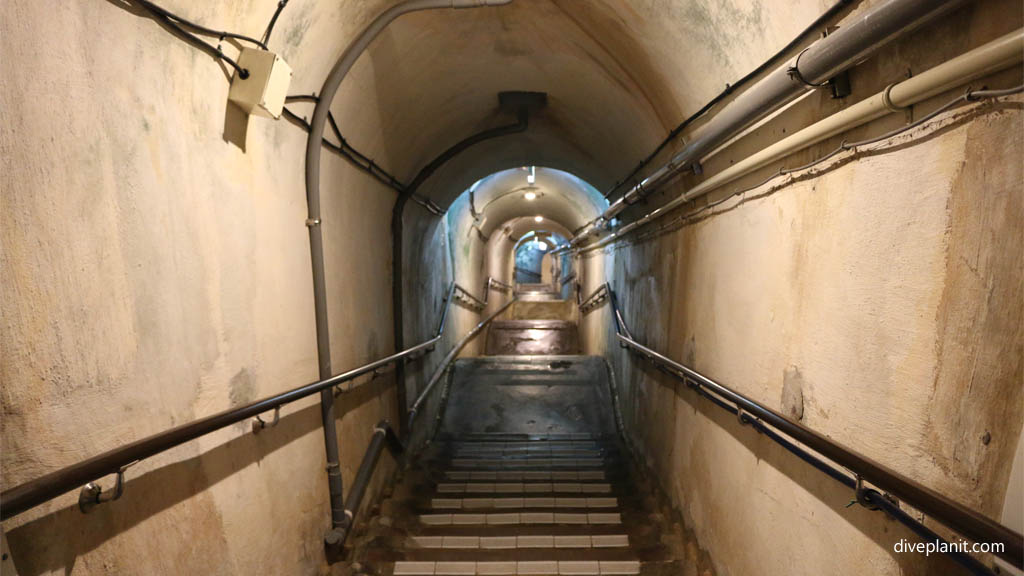 You can learn much about this with a visit to the former Japanese Navy Underground Headquarters, now a military museum, where you can explore it's dark and dank tunnels and wonder at what conditions must have been like for the poor soldiers holed up here.
8 The People
Okinawans (like most Japanese) are among the friendliest you'll meet anywhere on the planet, with by far the best manners. While English is not widely spoken, they'll do their best to understand you and help you find your way.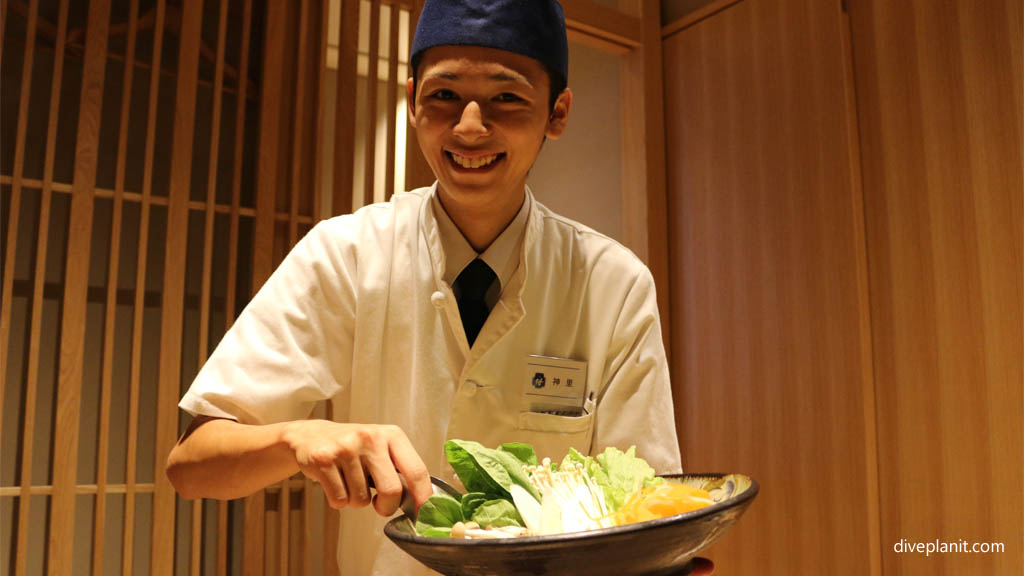 They also live longer than anyone else in the world, with the title of highest longevity going to historic Ogimi Village in the northern area of the main island. They credit a diet of rice, fresh vegetables, sea vegetables, seafood, tofu and "the proper amount" of meat.
9 The Climate – especially the Water Temperature
It is Japan's 'Tropics' after all, so expect it to be warm most months of the year. The only time it dips below 20°C is in January and February, and the water, thanks to a warm current flowing up from the Philippines, ensures year-round diving in boardies or short wetsuit.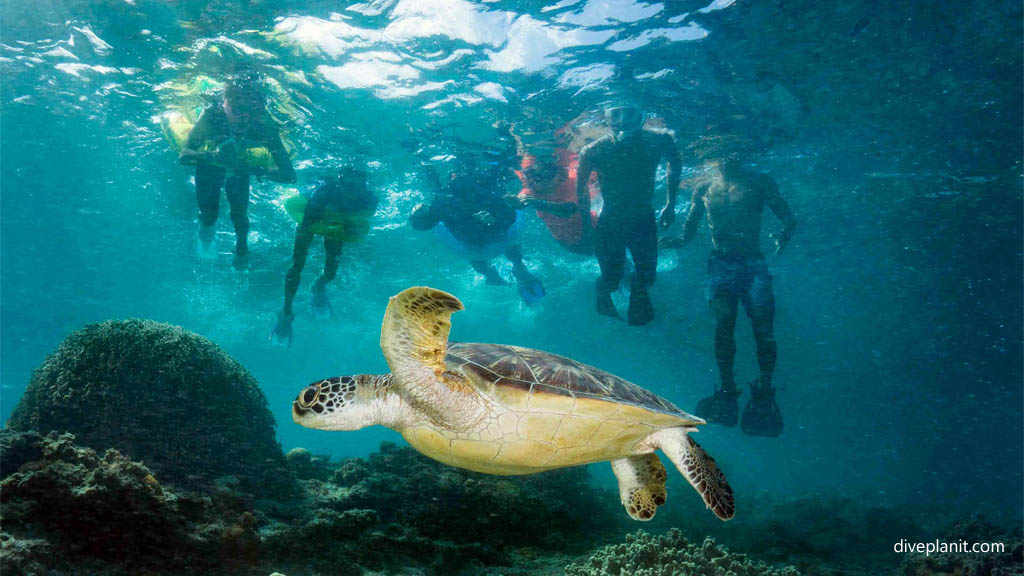 When we dived there in November, the water was 29°C – theoretically we could have dived and skied on the same trip, with the Nagano ski fields opening in mid-November.
10 Hammertime… and other Megafauna
Yonaguni Island is also famous for the local aggregation of hammerhead sharks, which can be seen on an almost daily basis between September and May.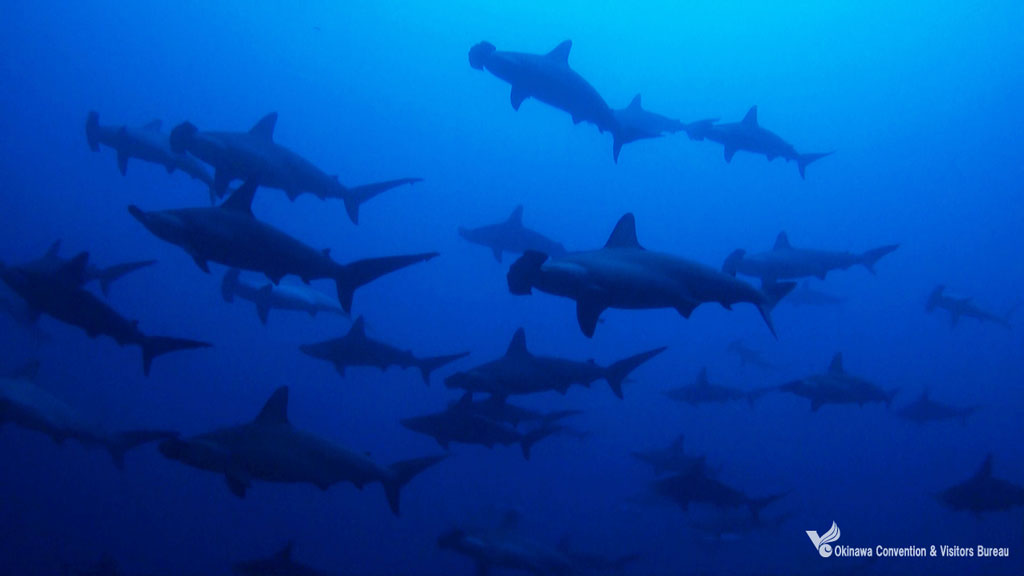 Other mega fauna you can expect to see in Okinawa includes turtles, manta rays and (if you're really lucky), whale sharks. The island of Ishigaki is the place to go to see manta rays, where you'll find a huge aggregation called the "Manta Scramble", and expect to see turtles everywhere across the archipelago.