The whole concept of luxury travel has been turned on its head in recent years. Today's high-end travellers want more from their luxury bucks than a four-poster bed turned down with a chocolate truffle each night (although they won't say no to that either).
They want to be adventurous, they want to go somewhere no one's ever been before and have themselves a life-changing experience. Scuba diving ticks all these boxes, taking you to another world beneath the sea and, these days, with introductory courses that can be completed in one day, it's far more accessible.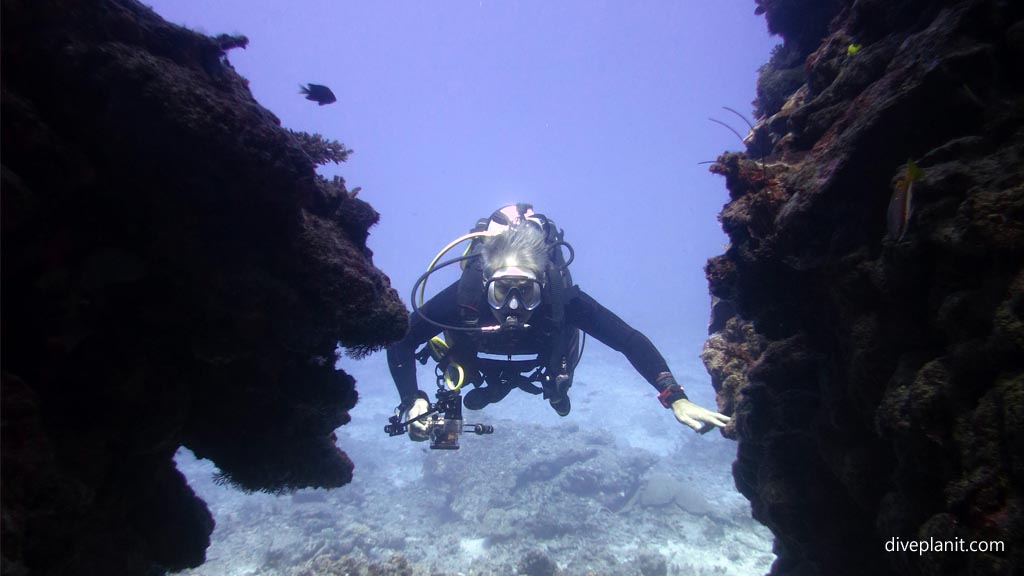 But after a day exploring pristine coral reefs, they want to come back to an air-conditioned room with champagne on ice and petals in the bathtub, or maybe a 3-hour spa treatment to sooth away the aches and pains of their underwater exertions.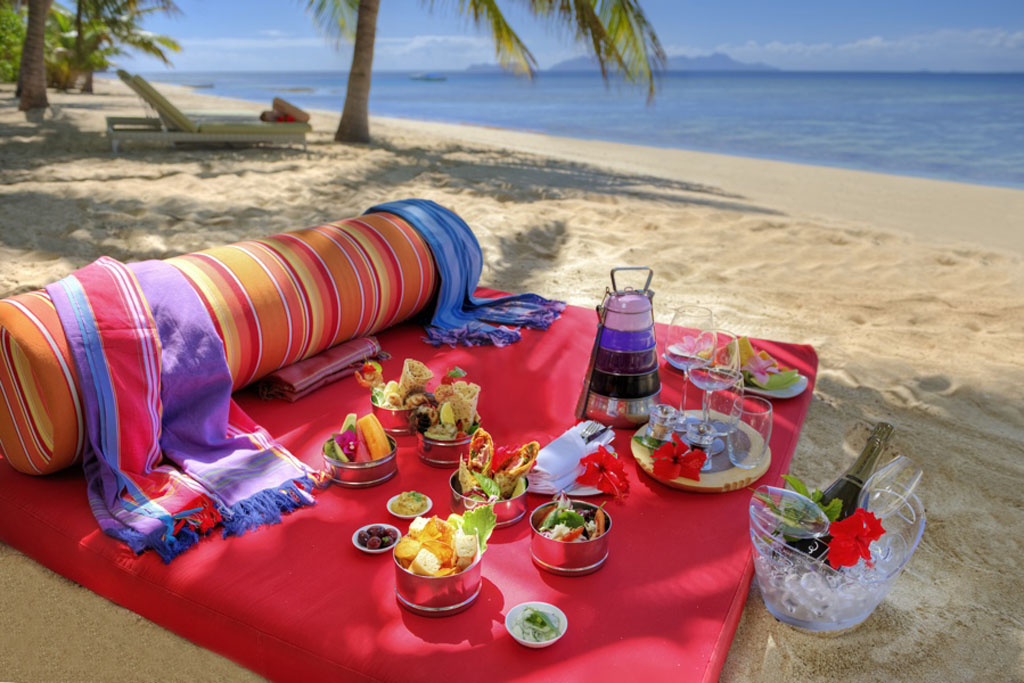 Until recently, despite diving being a relatively expensive activity to undertake, it hadn't entered the realms of luxury travel.
While today's high-end travellers want adventure, they still want to travel in style. They still want 1000 thread Egyptian cotton sheets and Belgian chocolates, along with Michelin star dining experiences.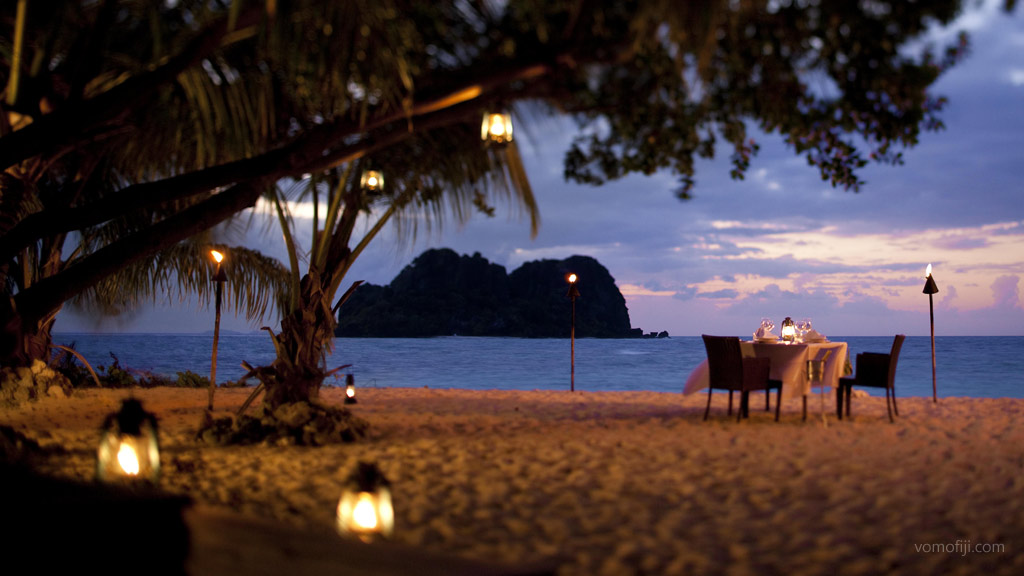 And they want to bring their family with them. So they'll be needing nannies and rather fancy kids' clubs.
A growing number of luxury resorts have seized this opportunity and are starting to expand their water sports offerings beyond wind surfing, kayaking, stand up paddle and those loathsome jet-skis. Introducing: Luxury Diving.
Vomo Island Resort is one of them.
Vomo Island Resort is a luxury private island resort at the northern tip of the Mamanuca Islands in Fiji, with only 28 villas and two private residences (and another one the way).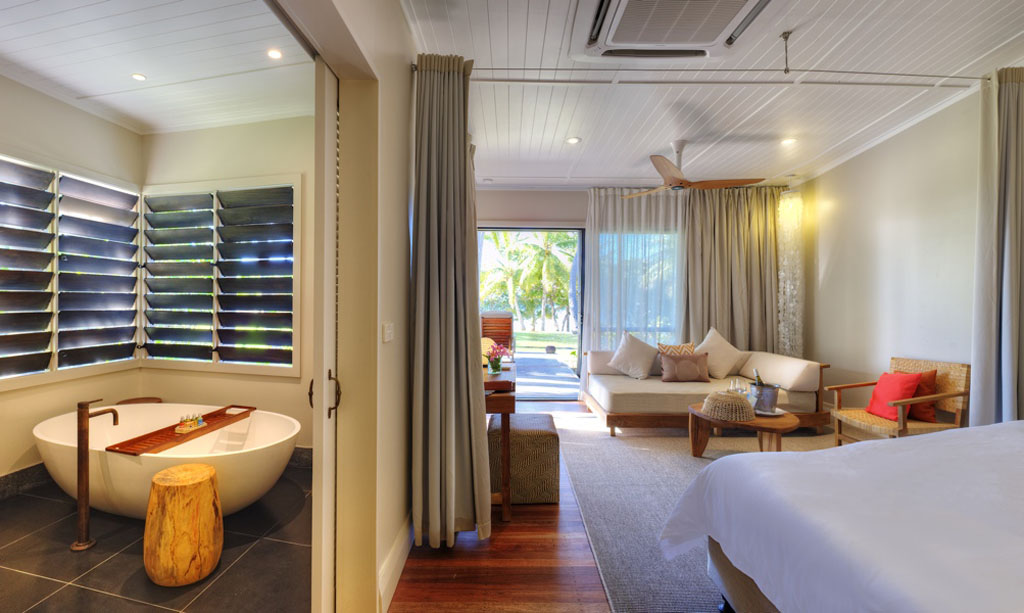 The resort recently opened its own dive shop on the island, with brand new top of the range equipment and offers a very personal 'bespoke diving' experience. No 8am fixed departure times here – you can go diving exactly when you feel like it. Just tell the dive shop when you fancy diving the next day, and they'll organize it for you.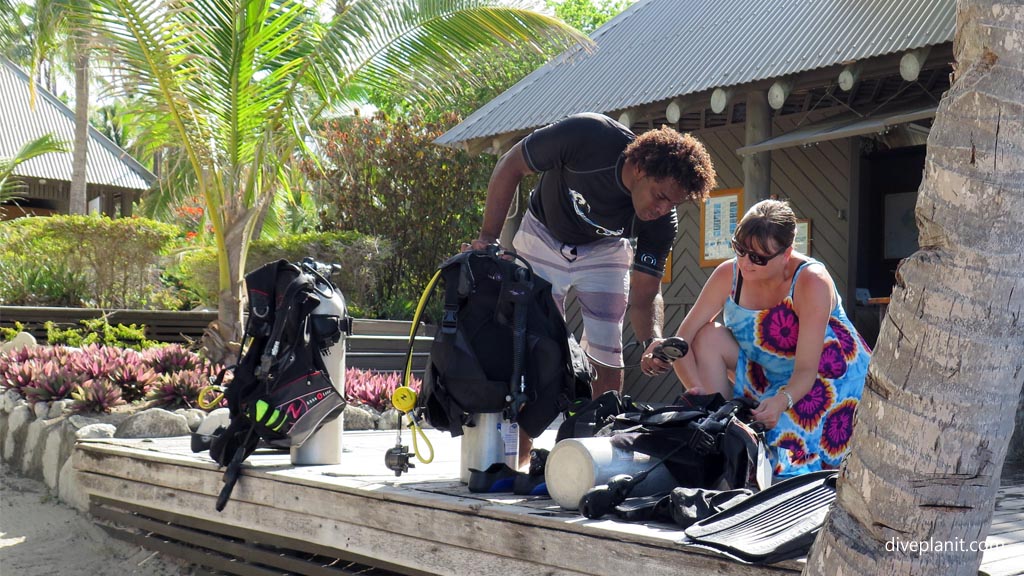 When you get back from your dive, just leave your gear at the dive shop, whether it's your own personal gear or gear hired from the resort, and it will be washed and hung up to dry, ready for your next day's diving.
People tend to dive twice a day, before and after lunch, with most dives within a 10-minute boat ride's distance from the resort. The dive sites surrounding Vomo Lai Lai have some beautiful swim-thrus, and further down the coast of Vomo Island, Shark Alley is a beautiful site, teeming with marine life and colourful corals.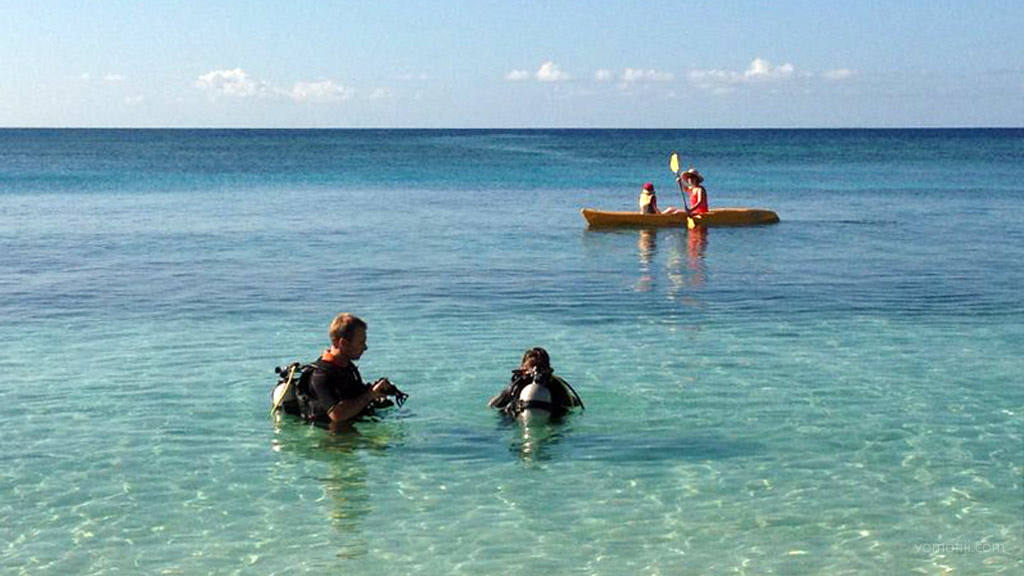 They also provide lapsed divers an innovative new Reactivation Program. While your kids are taken care of by their own personal nanny, you can refresh your skills on a PADI Refresher Course with one of Vomo's instructors.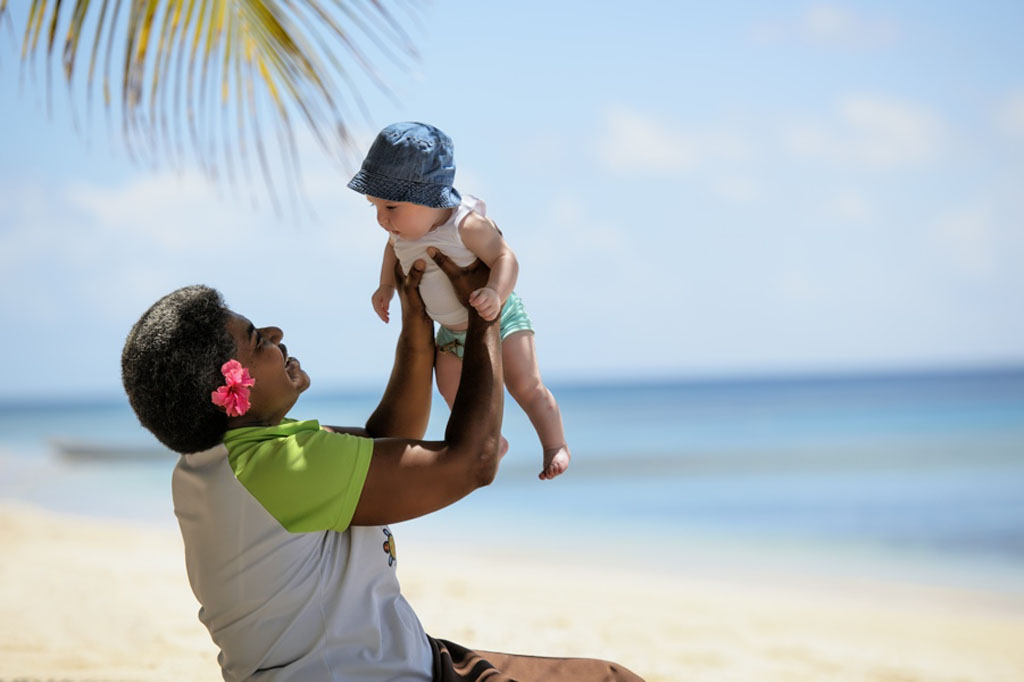 Did I mention the kids' club? This little complex has indoor and outdoor play areas, cubby houses, their own special barbeque and dining area, dress up wardrobe and craft tables. And of course, the kids are all supervised by Vomo's experienced 'baby butlers' and nannies.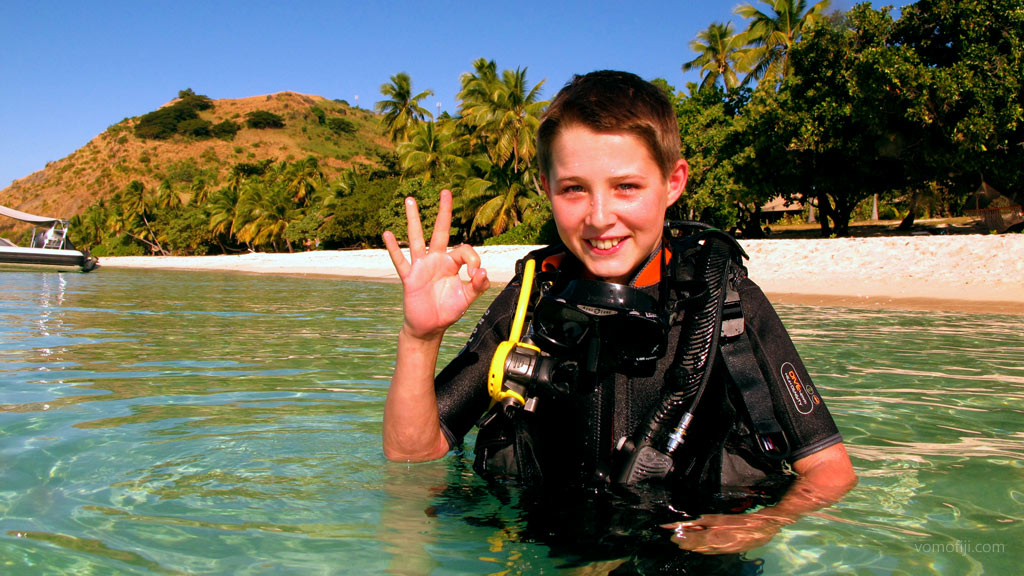 Older kids (8 years and up) can now also do a PADI Bubble Blowers Course in the swimming pool and kids over 10 can get their Junior Open Water certification.
Once you're back from a day's diving, treat yourself to a massage at their award-winning spa. There is wide range of spa treatments and massage styles available, everything from Swedish Relaxation to Thai Acupressure. The spa, which is on the far side of the island and surrounded by a moat, is incredibly tranquil.
This setting (and the quality of the treatments which I can attest to!) are no doubt a contributing factor to the resort's recent award; the coveted World Travel Awards' Best Fiji Spa Resort'.
Before heading to the 5-star restaurant for dinner, it's customary to join the other guests at the Rocks Bar for a ringside seat to watch each night's spectacular sunset, accompanied by your favourite tipple and canapés.
I could get used to this.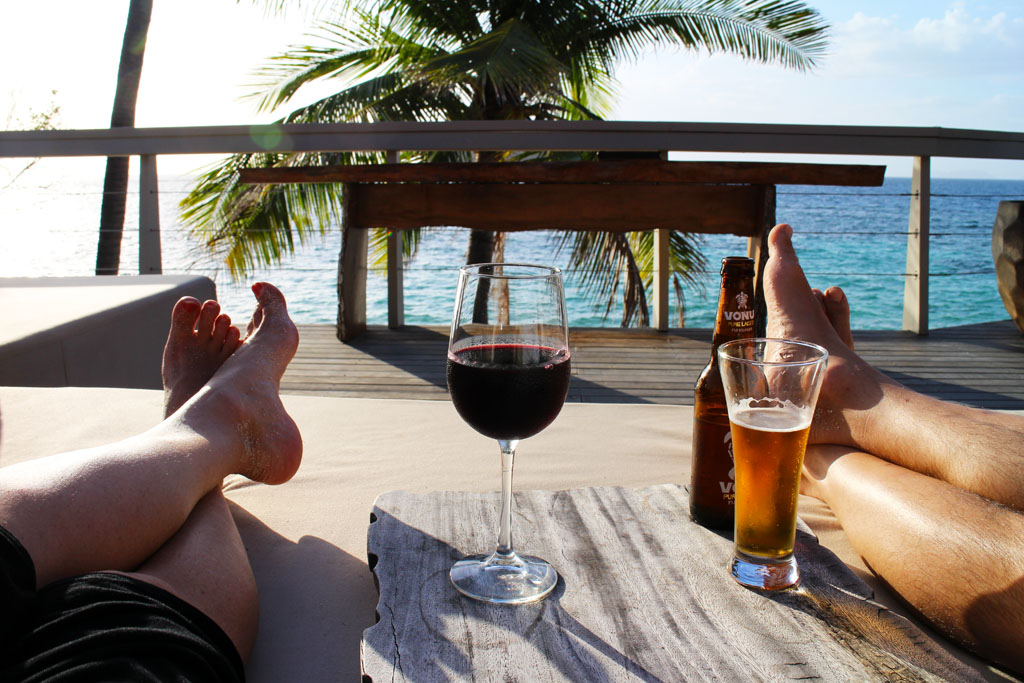 Rates start at around $1800 per night for a Beachfront Villa, inclusive of all meals and non-alcoholic beverages and packages are available that include seven nights for the price of five. Vomofiji.com