Introduction
Location
Diving
Pricing & Schedules
Enquire Now
Dive Truk Lagoon aboard the Pacific Master liveaboard and experience diving some of the world's best wreck dive sites in comfort and ease. The Pacific Master operates year-round diving in Truk Lagoon, and also does trips to Bikini Atoll and the Marshall Islands between May and early October, operating both 7 and 10-night itineraries.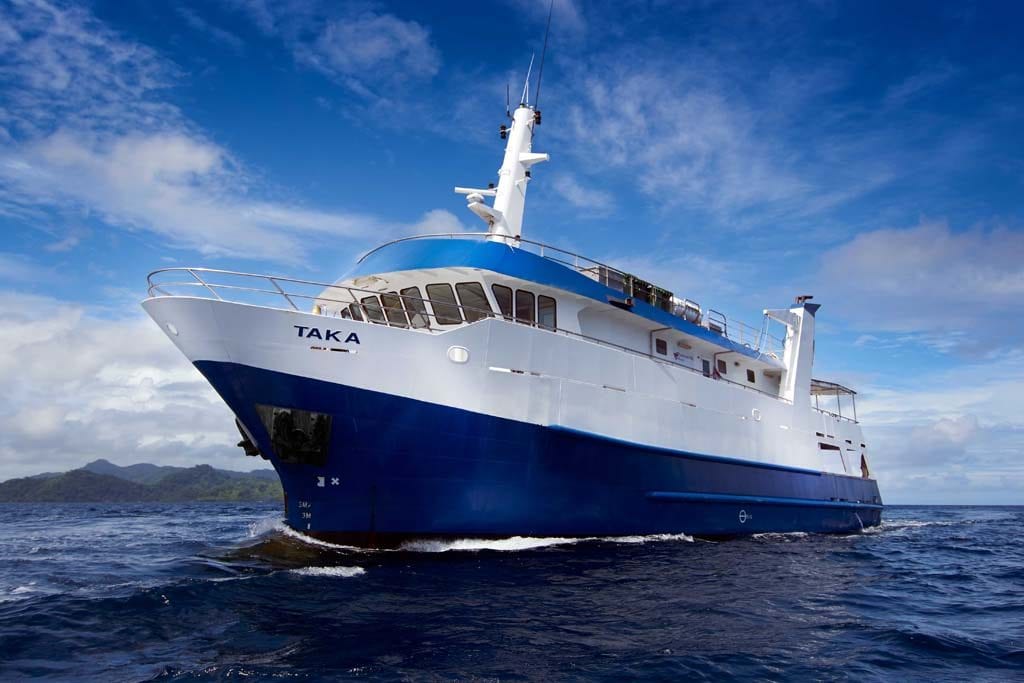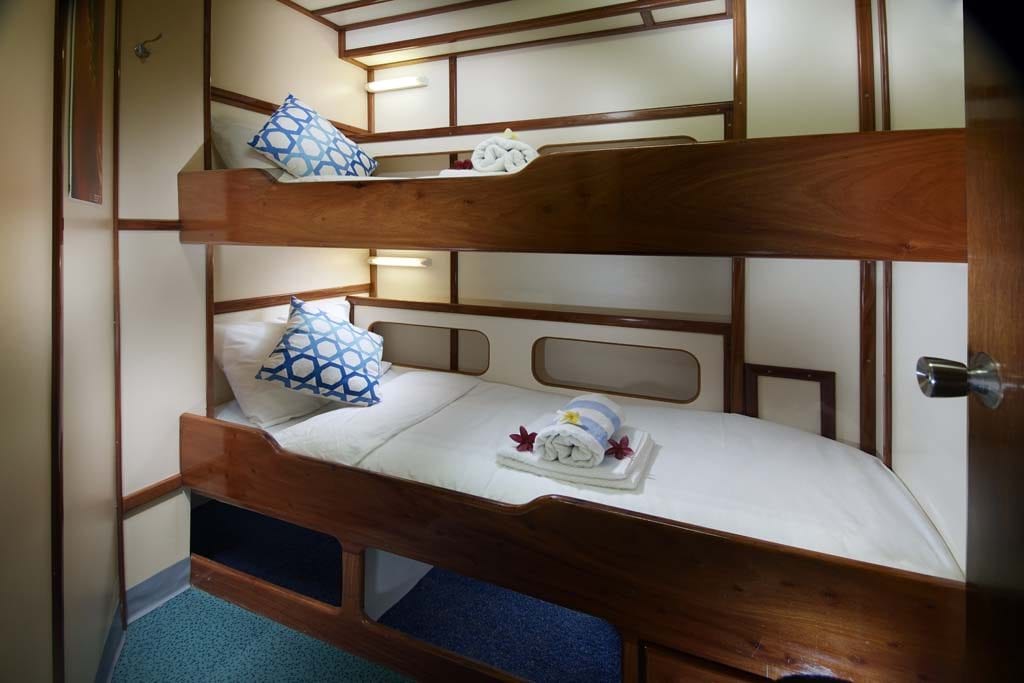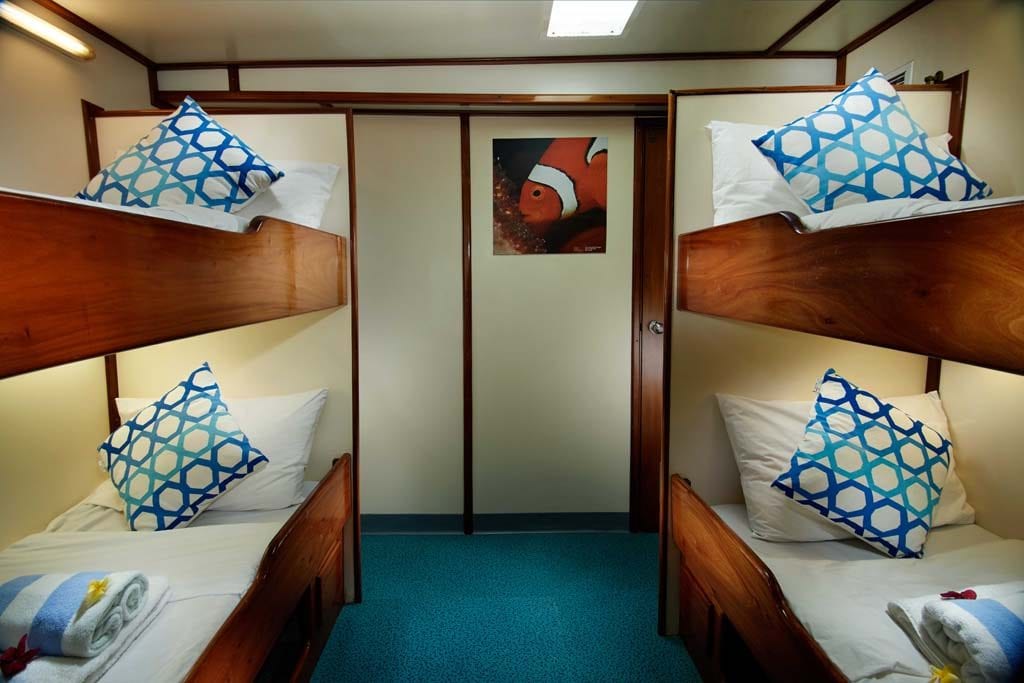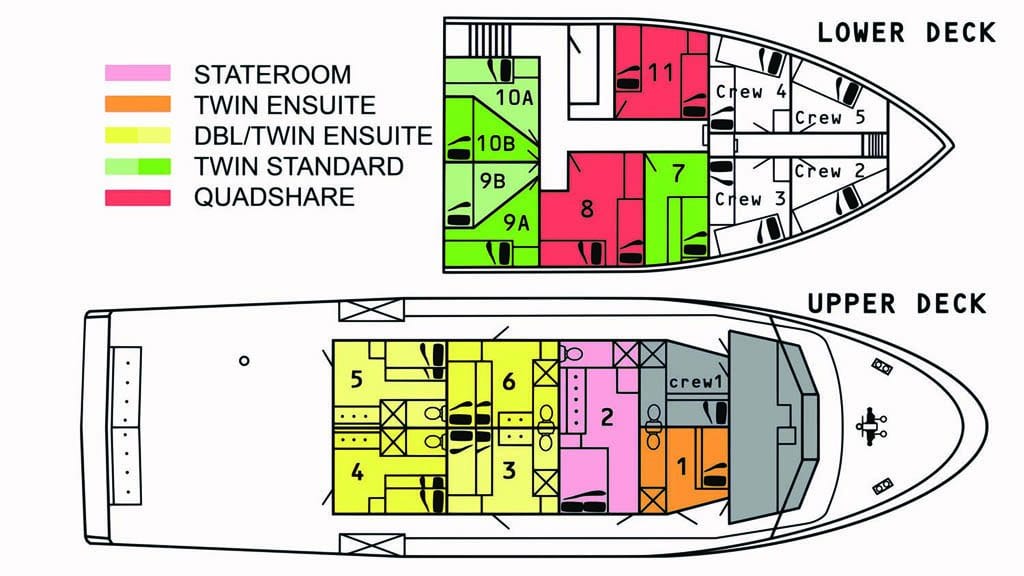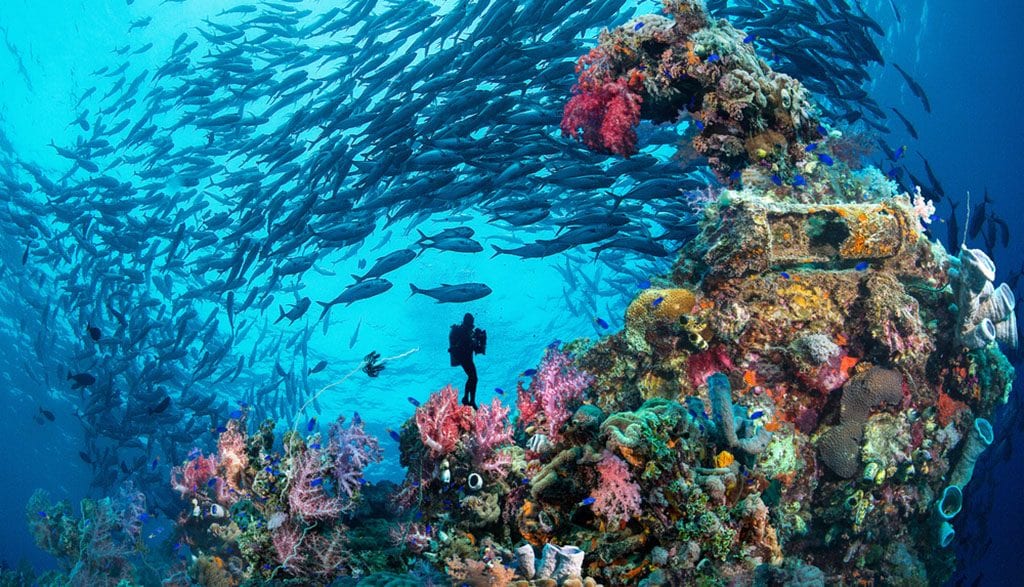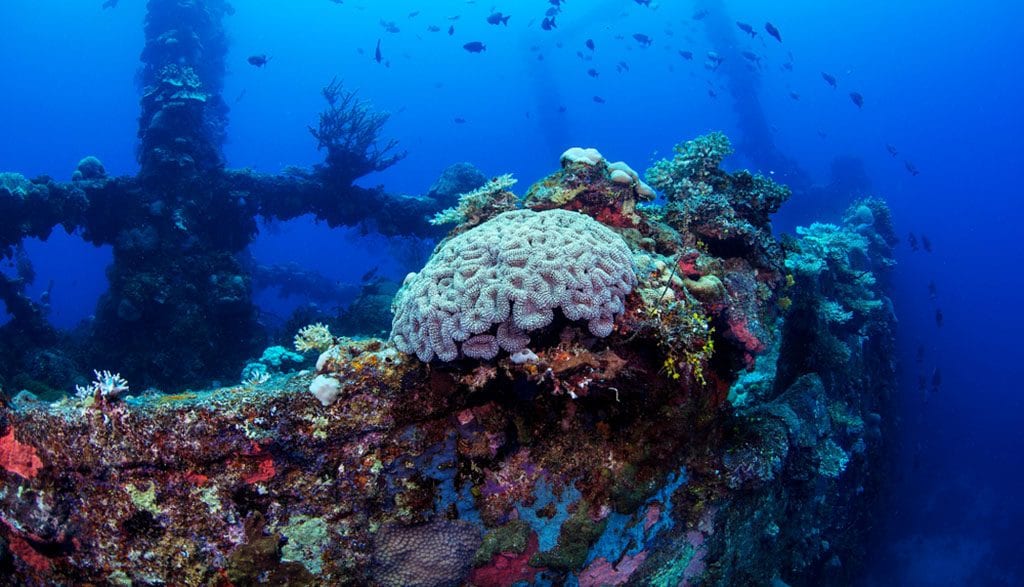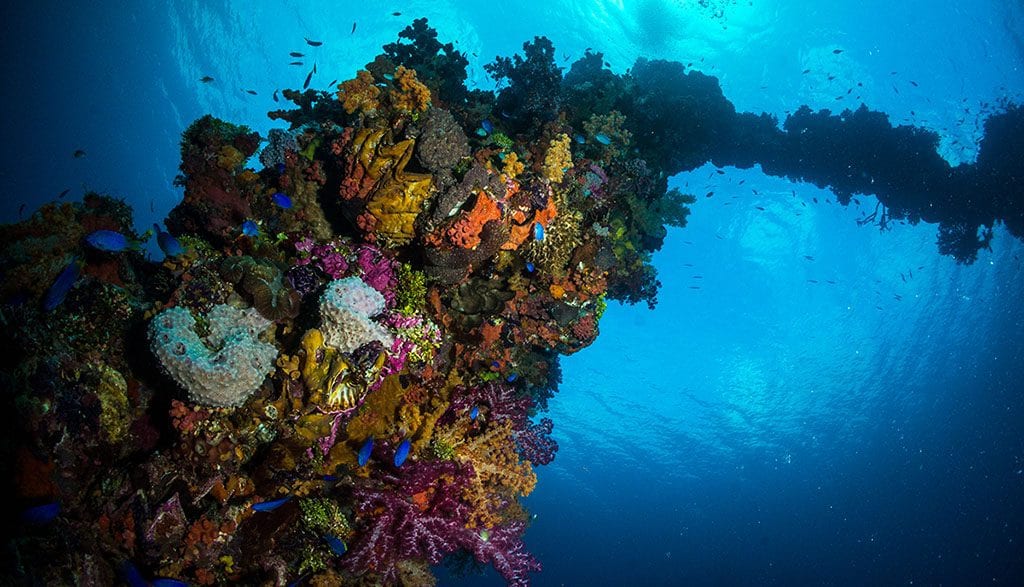 Features
The Pacific Master's four decks provide ample space for relaxation, dive equipment and camera preparation, whilst the experienced crew ensures you receive only the highest quality service on your diving holiday.
Communal relaxation areas are split between the middle and upper decks comprising of a spacious indoor dining area, camera set up station and guest storage drawers, lounge bar with comfortable bench seating and plasma screen, shaded outdoor seating area and a sundeck.
Staying Connected
Many of the Pacific Master trips are in remote locations, so it is not possible to provide an Internet service. Most mobile phones which have 'roaming' will function during the cruise, however, service signal strength can be very weak and some areas of your cruise you may not be covered at all.
We think…
This is a wonderful opportunity to experience the fabulous wrecks of Truk Lagoon in luxury, as well as the previously barely-reachable Marshall Islands and Bikini Atoll.
For trips in Truk Lagoon, the Pacific Master departs Weno, where the international airport is. For trips around the Bikini Atoll, the Pacific Master departs Ebeye Island in the Marshall Islands.
Dive Service
Dive equipment is set up and stored on the rear of the middle deck. All guests are allocated an individual set-up station, with under bench storage for masks, fins and other personal items. A central camera table can be used to store prepared equipment ahead of the dive, with dedicated rinse tanks provided. Divers can take advantage of the on deck shower hoses or use the starboard side deck head to rinse off between dives.
A typical dive day includes 4-day dives, however the 4th dive may be substituted for a night dive when the boat is anchored in the lagoon. Tec diving facilities are available for those qualified and wishing to dive deeper into history.
All Nitrox qualified divers may opt to dive with Nitrox for an additional charge. Nitrox courses are currently not available on-board. All tanks are 15L steel tanks.
Dive Region
Departing year-round from Weno, 7 and 10-night liveaboard dive trips take you directly to the main concentration of wrecks in Truk Lagoon lying within the bay including the Fujikawa Maru, Nippo Maru, Gosei Maru, Fumitzuki and the Rio de Janeiro Maru.
Pacific Master will moor over the deeper wrecks allowing divers to descend easily down the line directly to the wreckage. Tec divers will benefit from the support of the "mothership", whilst the 2 skiffs are able to shuttle other divers to the shallower sites and offer reef diving as an alternative to the wrecks.
With over 61 sites to choose from there are no shortage of options for wreck divers. The majority of the sunken ships and aircraft from the Japanese fleet lie well within recreational limits and experienced divers will find plenty of sites to choose from during the course of a trip.
Diving on the Bikini wrecks is respectfully recommended for technical divers only with a minimum of PADI Tec 50 level or equivalent, with wreck experience, as the average depth of the wrecks is around 50 meters (150 ft). To get the most out of your dives in Bikini Atoll, at least one of the following certifications are highly recommended are:
TDI – Advanced Nitrox & Deco Procedures
IANTD – Tech Nitrox
NAUI – Tech Nitrox & Deco Techniques
ANDI – Technical Nitrox
There requirements and recommendations for dive equipment in Bikini Atoll. Please ask for the latest full set of information from us.
Live Availability and Pricing
Please see pricing table below for exclusions and extras.
Truk Master Weno Extras Payable Locally
AUD
USD
Marine Park & Port fees (7 nights)
195
USD
|
195
Marine Park & Port fees (9 nights)
240
USD
|
240
Marine Park & Port fees (10 nights)
250
USD
|
250
Nitrox fills (7 nights)
150
USD
|
150
Nitrox fills (9 nights)
200
USD
|
200
Nitrox fills (10 nights)
225
USD
|
225
Full set of dive gear rental; excluding computer, torch and wetsuit (7 nights)
270
USD
|
270
Full set of dive gear rental; excluding computer, torch and wetsuit (9 nights)
360
USD
|
360
Full set of dive gear rental; excluding computer, torch and wetsuit (10 nights)
405
USD
|
405
Truk Airport Departure Taxes (payable cash on departure)
30
USD
|
30
Important Information
Special payment and cancellation terms apply for this operator.
Please use the [Enquire Now] tab to give us your exact requirements and we'll give you the best deal we can.