Site Overview
Dive Centres
Site Type:
Two large Bommies with steep sides
Depth:

Median: 14M

Bottom: 21M

Location:
Behind Vomo Lailai
The Two Bommies dive site at Vomo Resort is just that: two 20m high steep sided bommies close together. The horizontal surfaces are topped with corals and the steep sides are home to a myriad of sea fans. The scuba diving follows a trail around the bommies eventually spiralling up to the sunlit reef top.
There are anemones with pink anemonefish, lone bannerfish and lots of night fish particularly squirrelfish hiding in the nooks, crannies and staghorn corals on the shaded side, or between the bommies.
The sea fans are available in all colours – from deep red to bright yellow, and there are hard and soft corals too on the various ledges and outcrops on the bommie walls.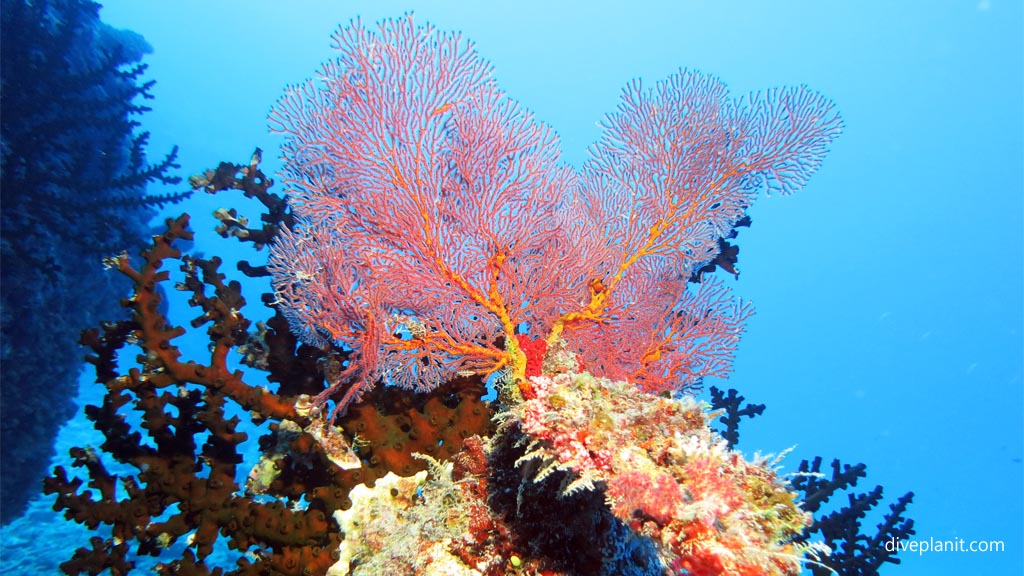 Anemones also cling to the bommie walls.
And how this portly sea star managed to climb half way up an 18m high wall and tuck himself in, I will never know.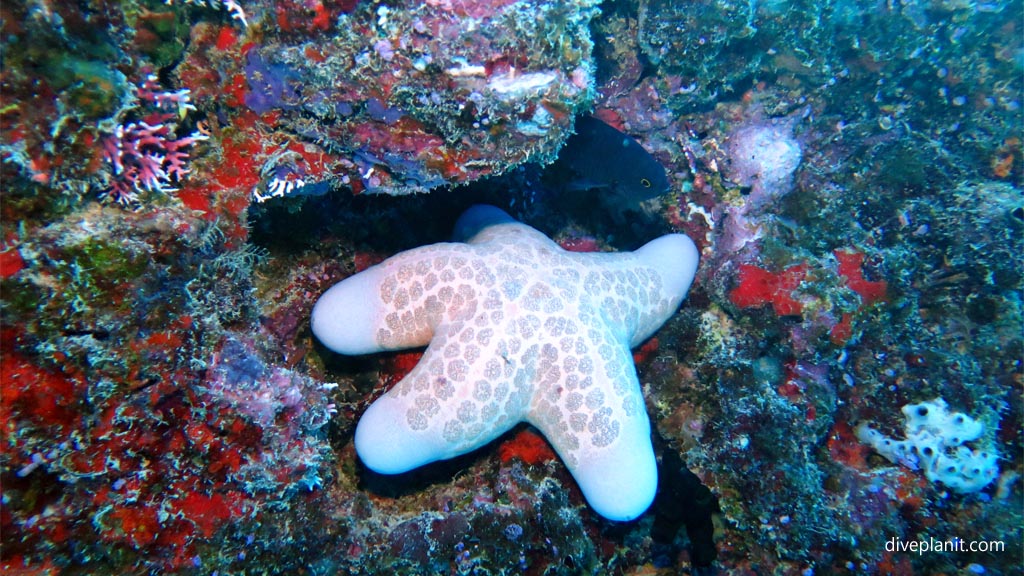 Squirrelfish hide amongst the staghorn waiting for night fall.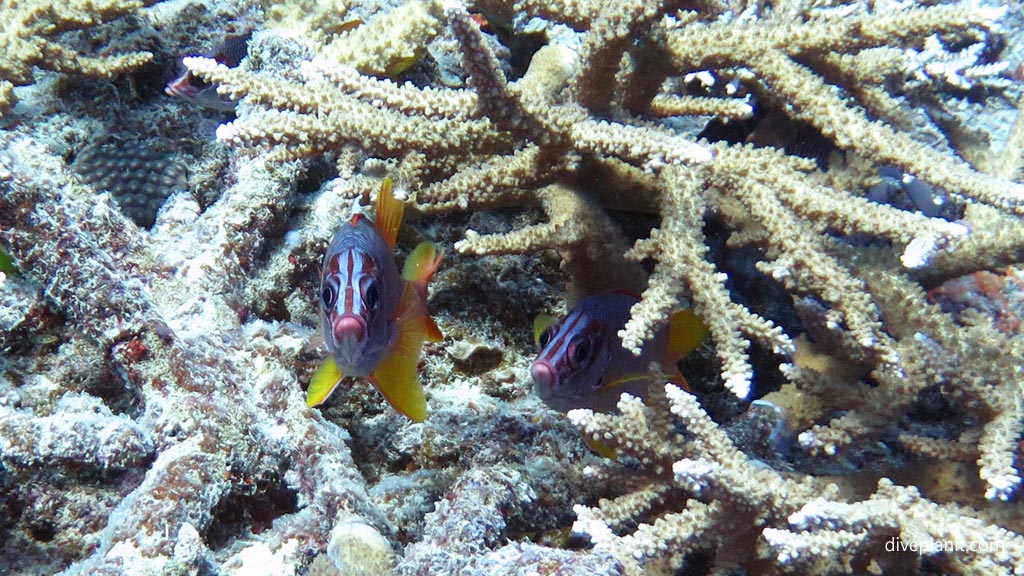 Two Bommies is a place where scuba divers need to remember to look up and around too.