Site Type:
Scenic Coral Reef; Photographic
Depth:

Top: 5M

Median: 16M

Bottom: 25M

Location:
A few minutes boat ride from Castaway Island
The Three Bommies are literally just that: three conical bommies, with flattish tops adorned with hard and soft corals, a few bright red sea fans down the bottom, anemones complete with clownfish dotted about and topped out with colourful heads of acropora in great condition. They are very close to Castaway Island and a local favourite of Castaway Diving.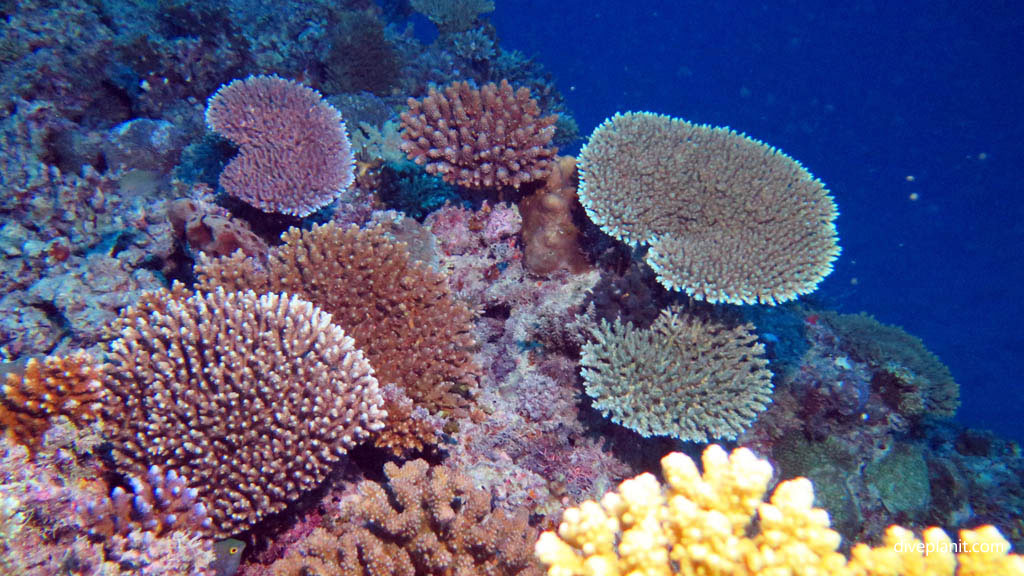 You'll see plenty of butterflyfish of different species, as well as few anthias, and damsels particular in the corals on the tops which as 2-3m below the surface.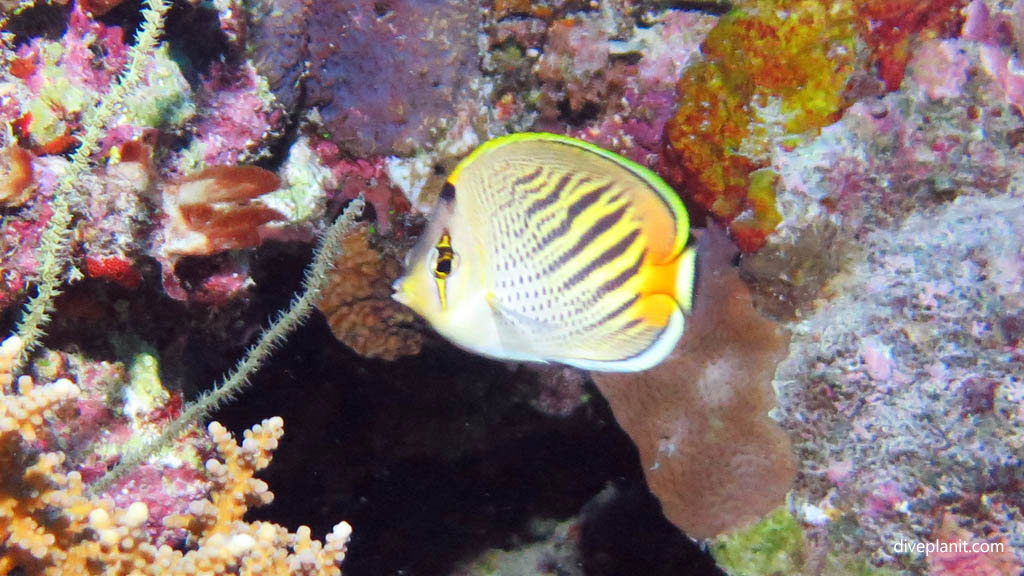 In the anemones, you'll find Clarks, Orange-finned and Skunk clownfish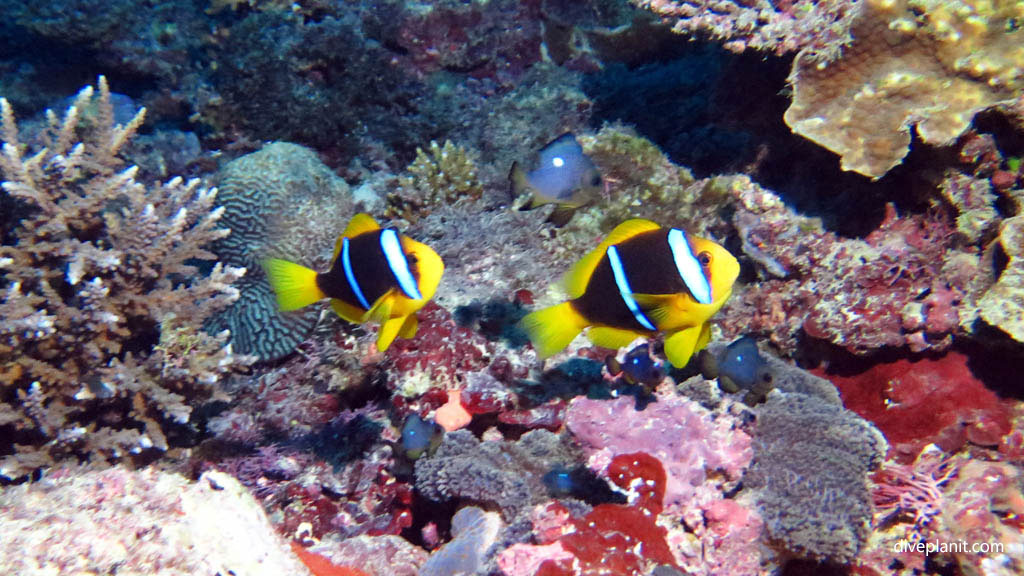 Lionfish seem to be everywhere nowadays, but at least this one was a pretty spot finned lionfish.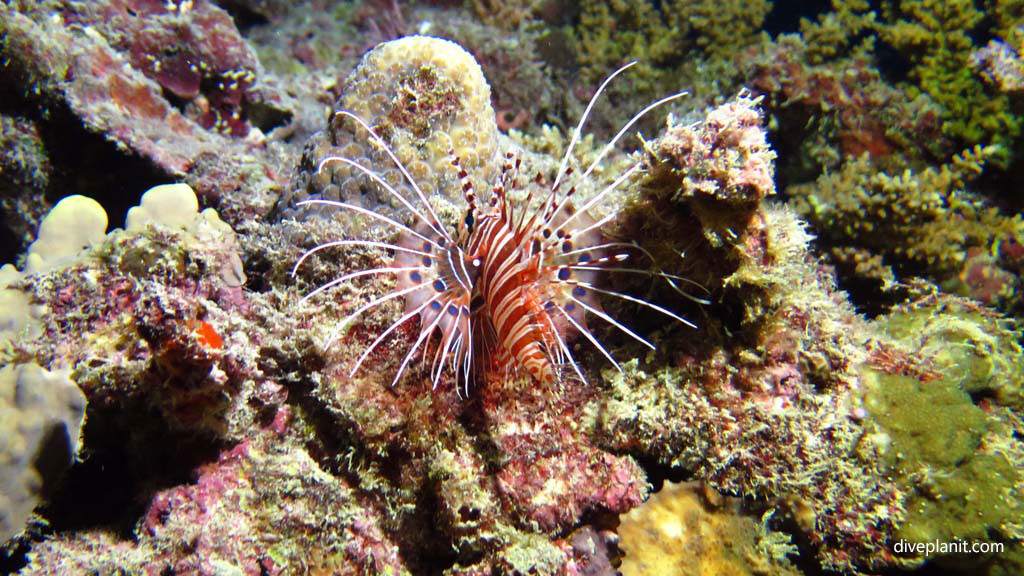 There are lots of featherstars, most of them quite mature and obviously well established.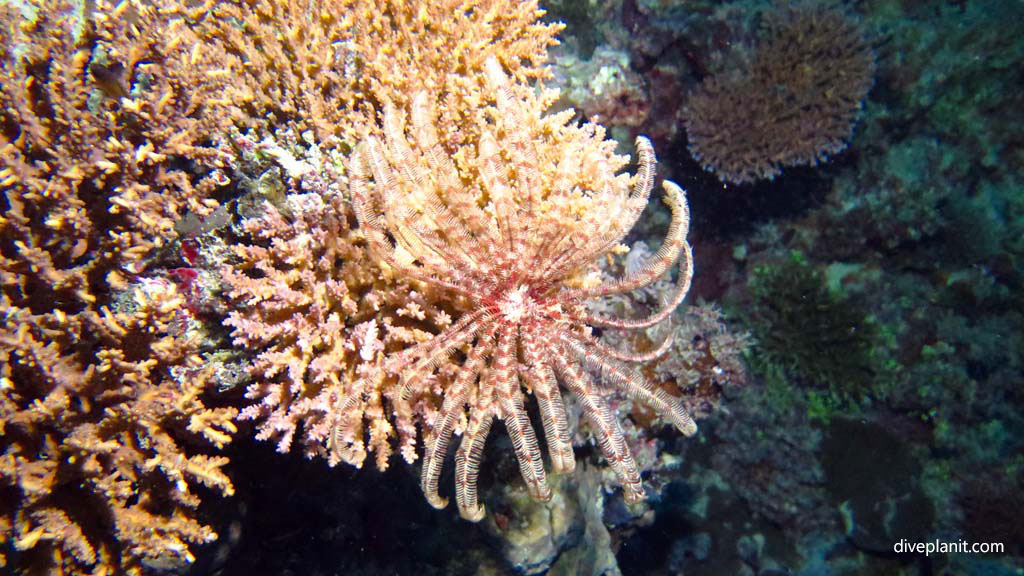 They were present in every colour from pinks and orange to dark reds and blacks.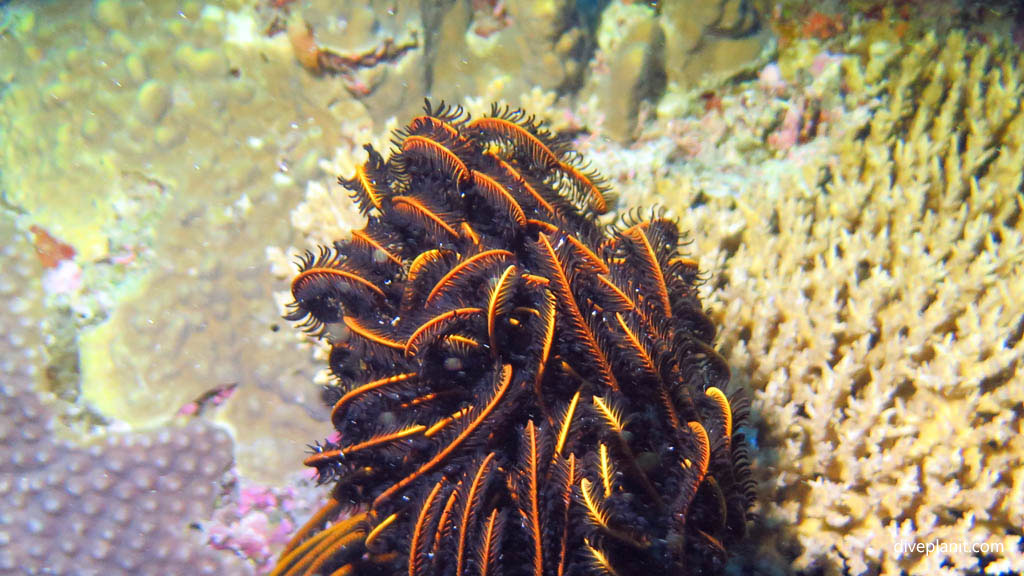 We were joined on the dive by a white tipped reef shark – clearly coming in to check out my video light – as it was getting towards dusk towards to end of the dive. But he was too fast for me. Unlike this Scribbled Leather jacket that was not only almost too fast for me.