Site Overview
Dive Centres
Site Type:
Scenic Reef
Depth:

Top: 5M

Median: 12M

Bottom: 15M

Location:
On the Opal Reef
Sno on Opal Reef (don't ask me who gets to name the different dive sites) is a long wall sloping wall (rather than a clean vertical drop into sand). The sloping wall has a variety of both soft and hard corals, but the further down you get the more isolated they become.
There are a variety of soft and hard corals, though at 14m on the slope, the corals stand in isolated clumps.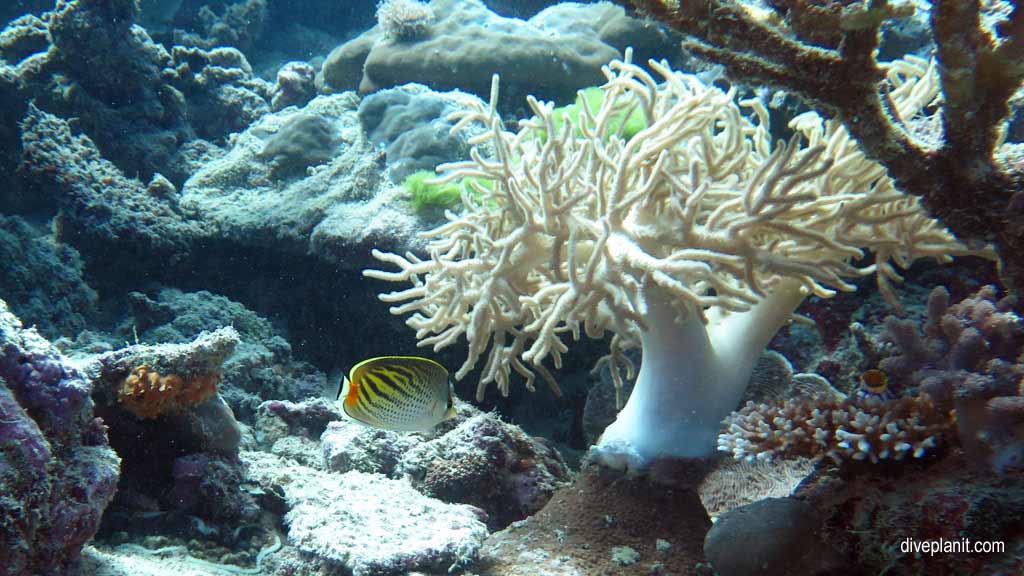 At this depth you'll find some of the bigger reef fish, like this six bar angelfish.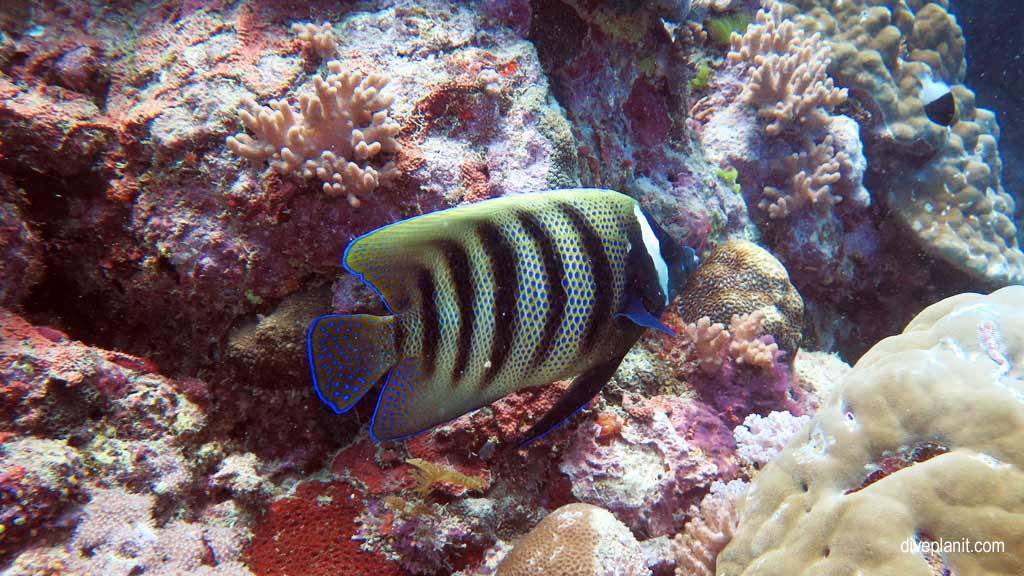 An lying around on the rocks and coral, you'll find plenty of hawkfish, and this unlikely lad: the unfortunately named: Snout Spot Groper.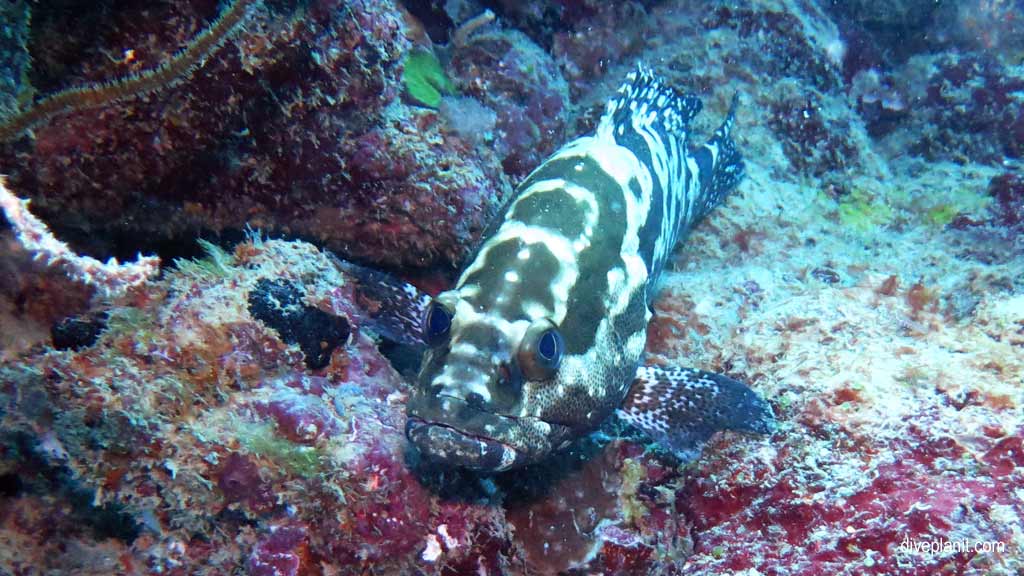 There are clams, some reaching quite a size, amongst the coral and boulders.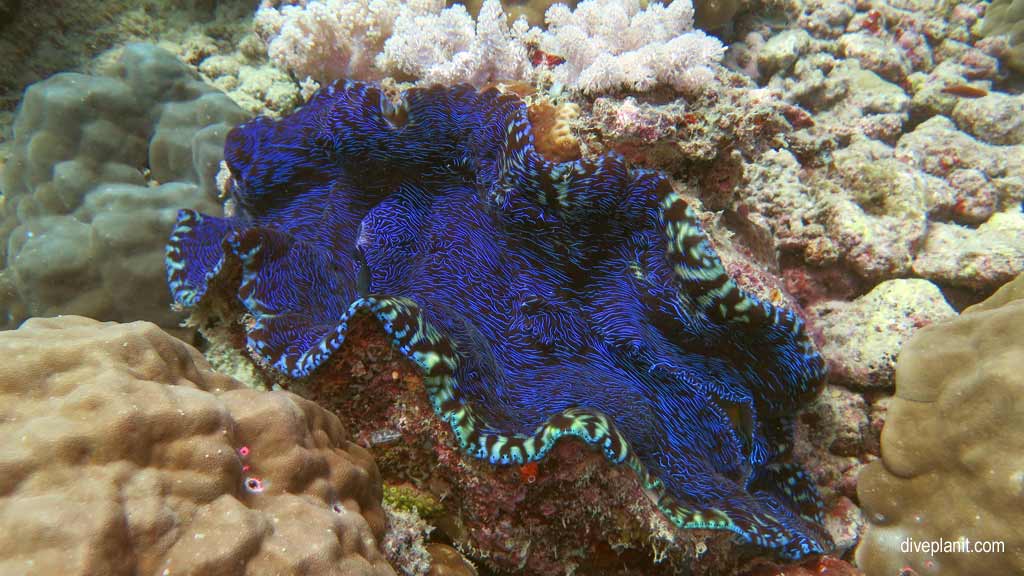 Not sure if this is an Opal Reef thing, but I saw Butterflies a-plenty: lots of Double saddle –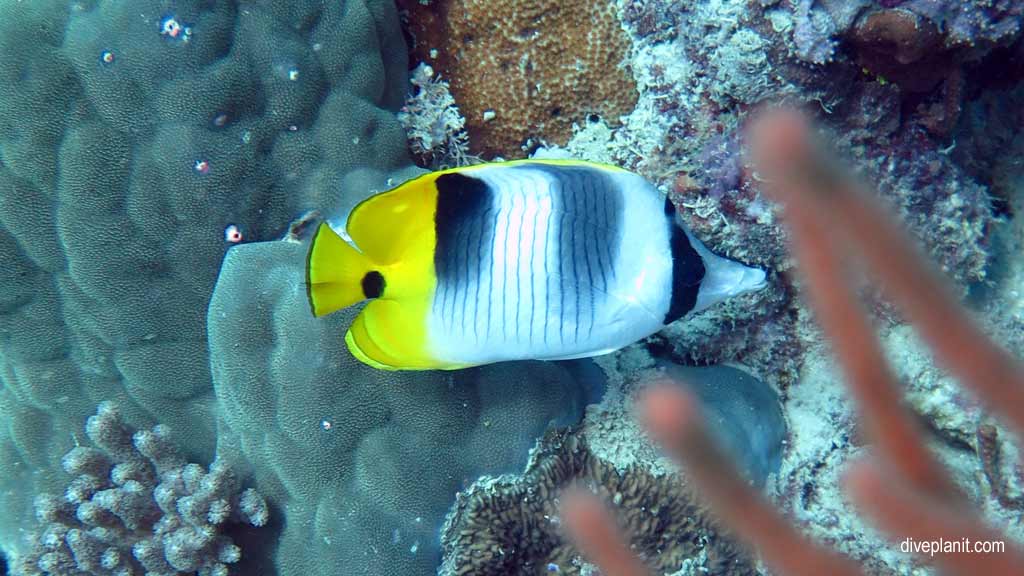 Vagabonds, singularly and more often in pairs.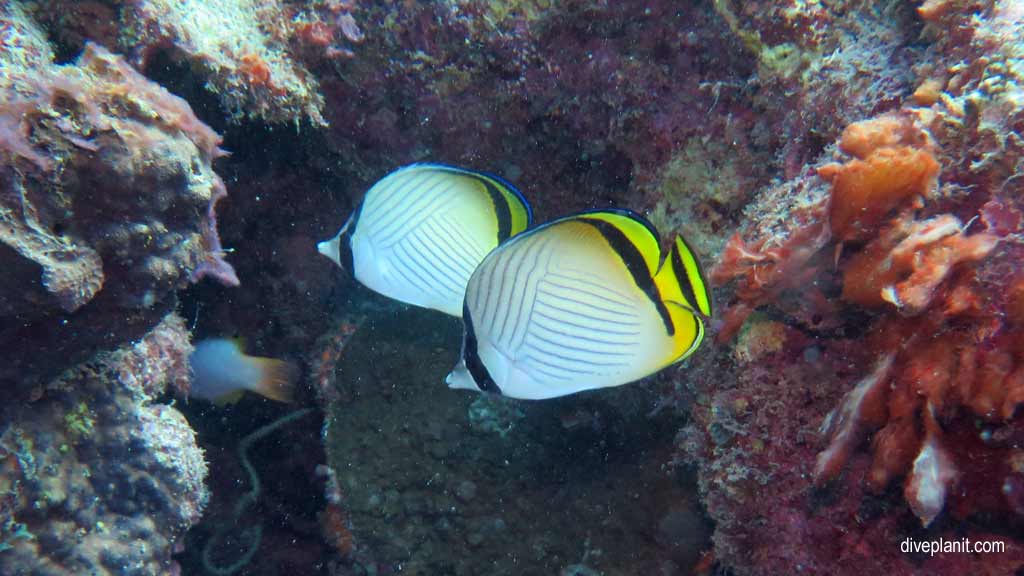 The ever-so-graceful Dot and Dash Butterflyfish.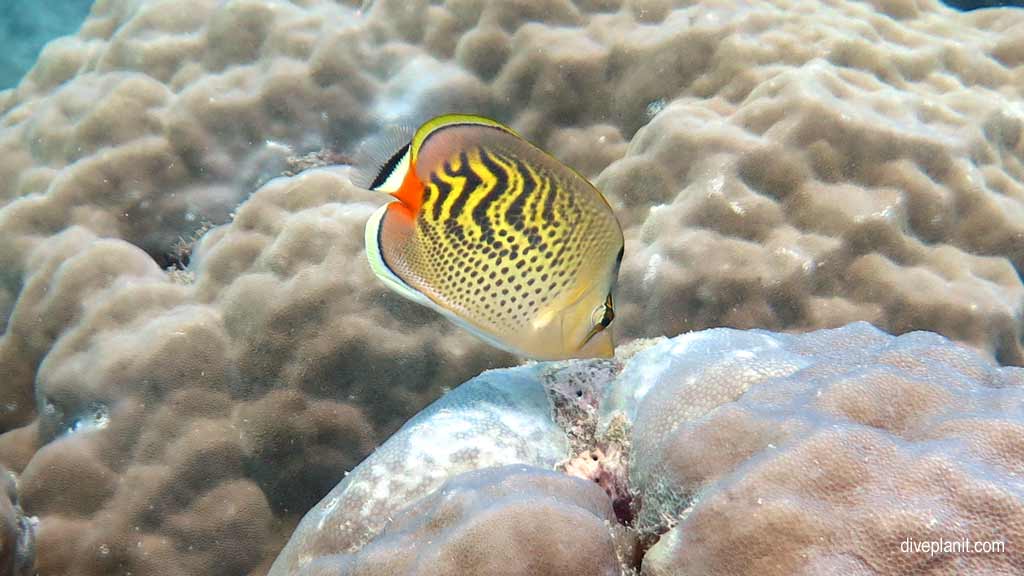 The unique Rainford's Butterflyfish.  (I'd love to know who Rainford was for the record if anyone knows).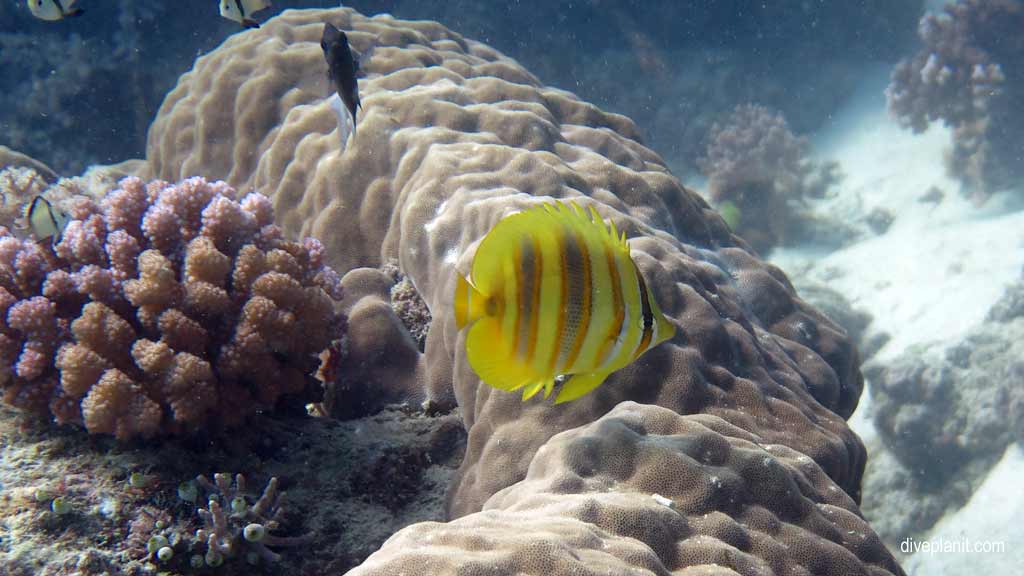 And the obviously named, Blue Dash Butterflyfish.  What evolutionary process made this particular species develop a blue dash along it's back?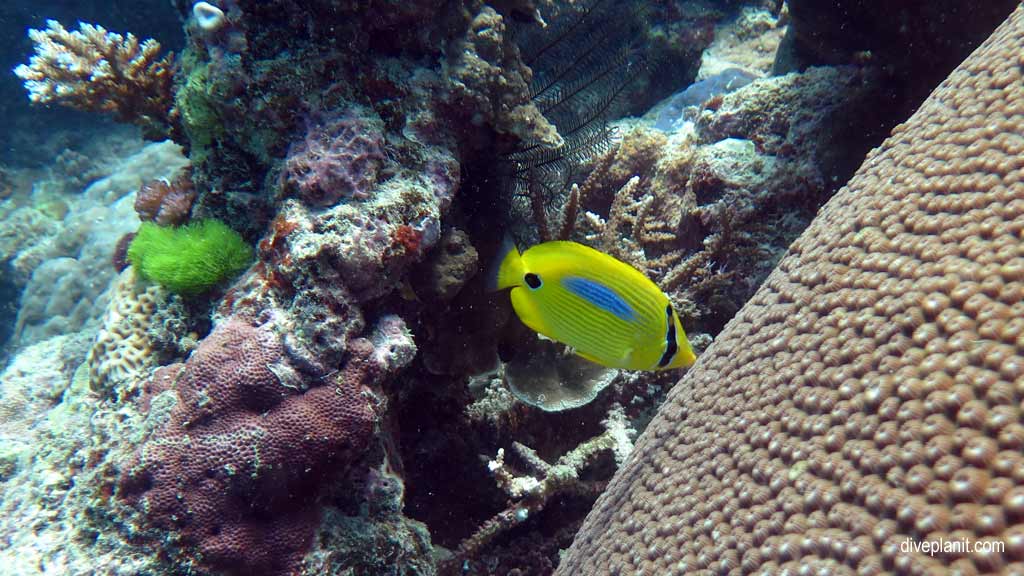 Where you find butterflies, you'll typically find bannerfish (same family). But these will typically be up against an overhanging wall. (I usually shoot them upside-down, and straighten out the photo later).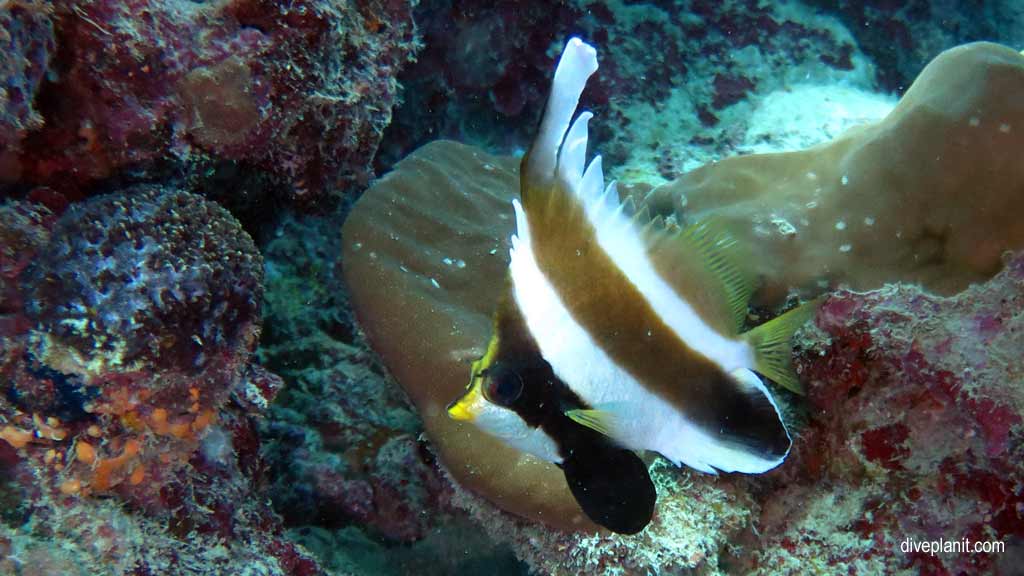 Anemones are so common on the Opal Reef, I usually don't even notice – I liked the movie but don't feel the need to get a photo of Nemo on every dive.  However, we don't get the Pink anemonefish down in NSW, so I made an effort.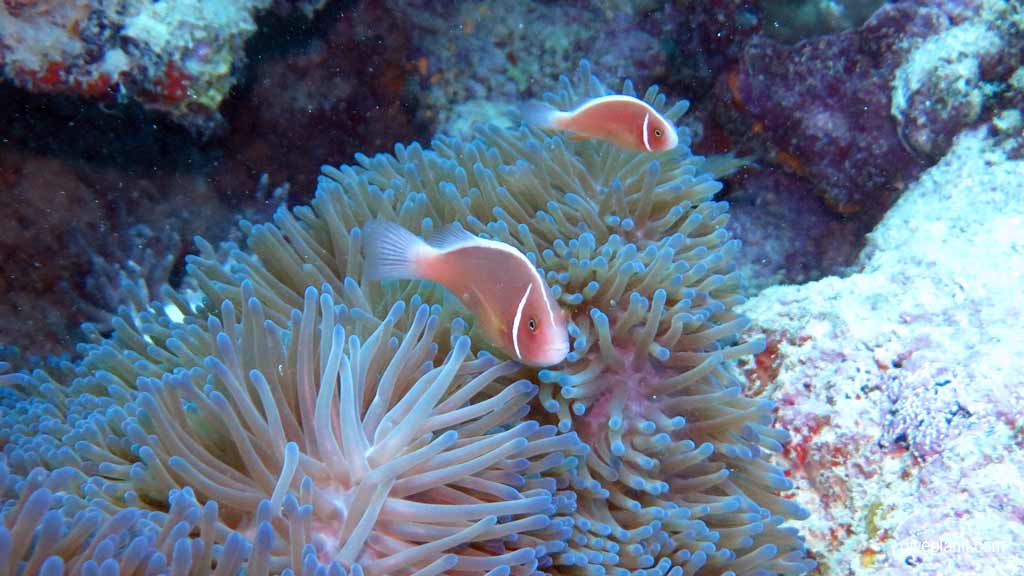 The red Fire Dartfish is one of my favourite little fish – mainly because he plays a sort of game when you're trying to photograph him.  He sits still until you've frame him up, then just as you press the shutter he flits just a foot to the left, or right. It's like a dance – you have to work out his rhythm – then you can have that shot!