Site Overview
Dive Centres
| | |
| --- | --- |
| Site Type: | Variety from Muck to large reef fish |
| Depth: | Bottom: 15M |
| Location: | Directly below the Seaventures Dive Rig |
The Seaventures House Reef dive site is immediately below the Seaventures Dive Rig, and is largely along the periphery, working in a rectangle around the outside, but not far outside, the massive steel columns that hold up the Rig. The seven 'leg's are conveniently numbered and combined with the other landmarks, the dive is easy to navigate.
There is a variety of fish on the rig legs themselves.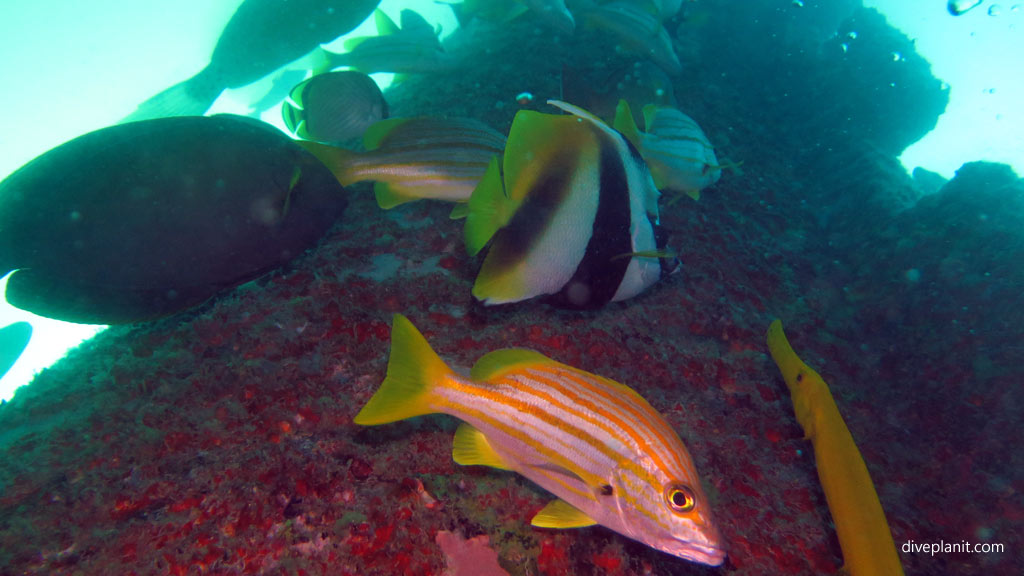 It is not just small stuff down there; there are plenty of large reef fish including surgeons, trumpetfish, Banners and Angelfish.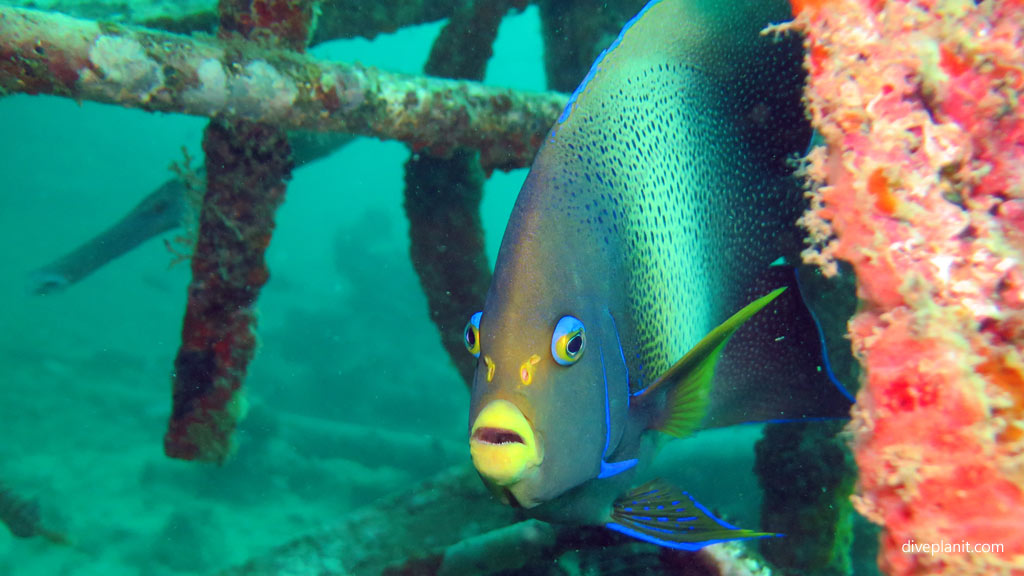 There are a couple of wrecks of boats, swirling around which you might see a school of Bigeye snapper
Much of the iron-work is covered in Tunicates – complex creatures with nervous, digestive, reproductive, and circulatory systems.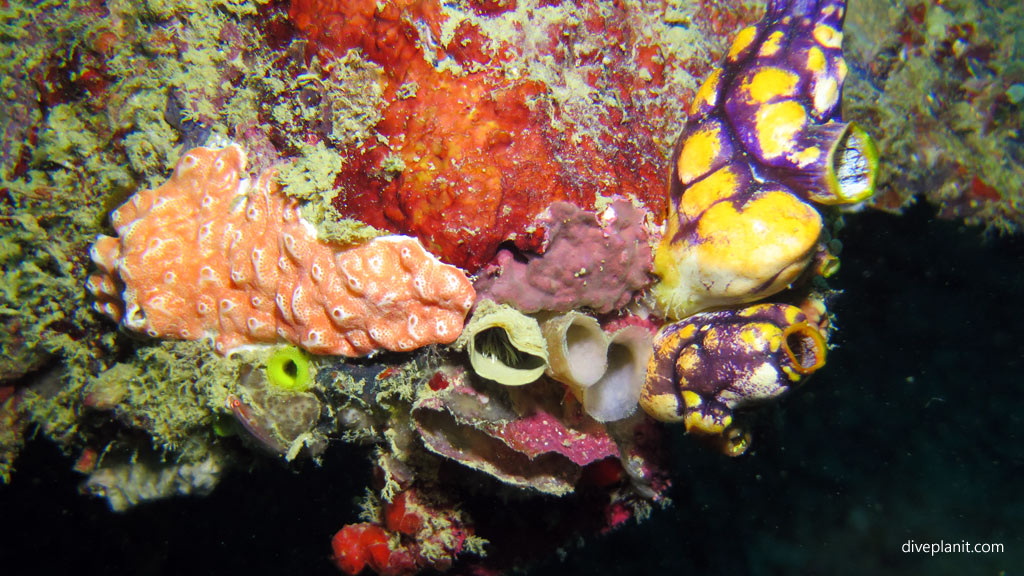 On the rubble floor at various points you can count a handful of Chromodoris, such as the Anna's…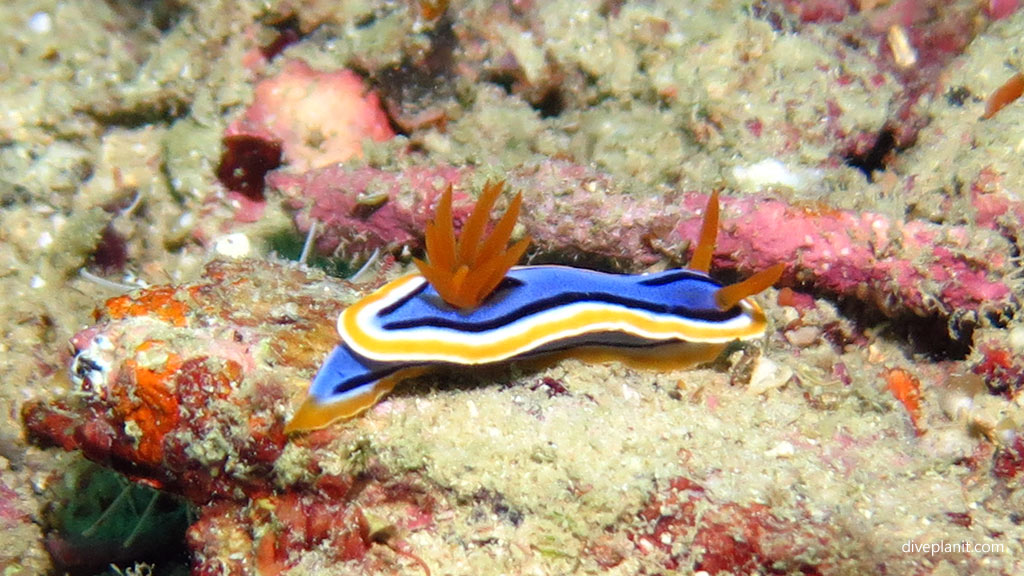 And Diana's Chromodoris
There are sponges too – creatures (yes creatures) considered pretty simple compared to those Tunicates!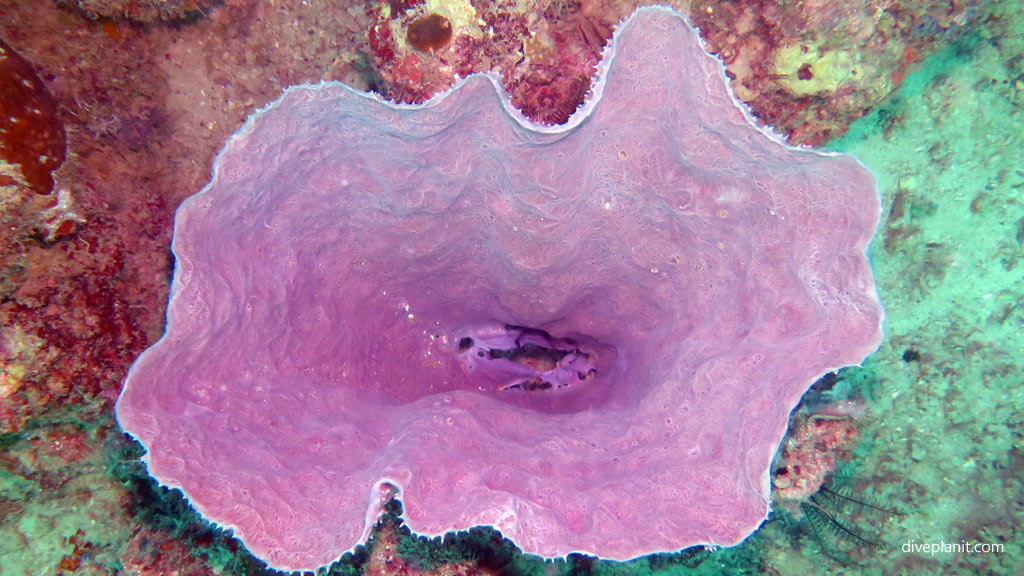 And the even more complex Feather duster worms. Imagine you could do that with your head!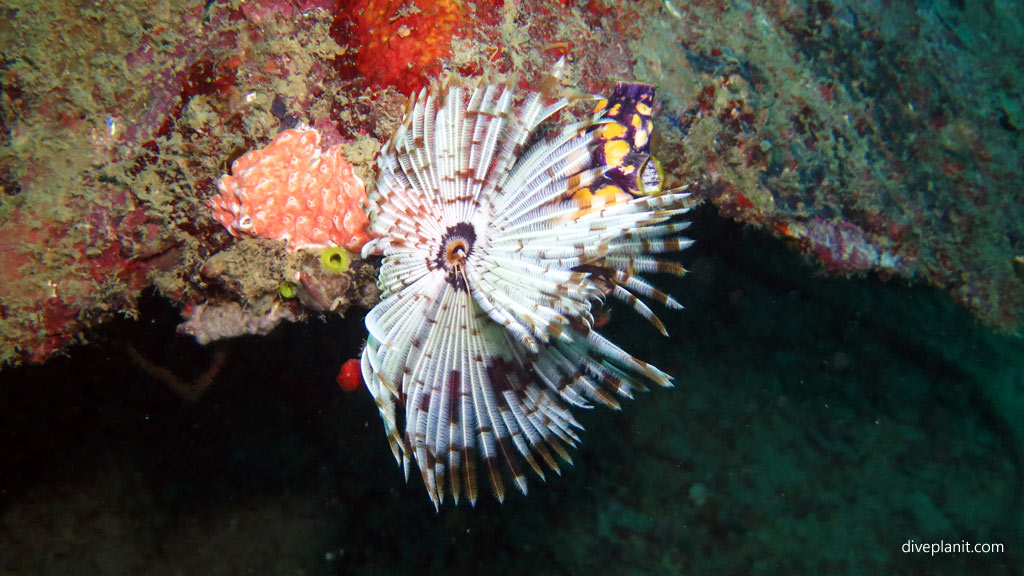 Inside the hull of one of the boat wrecks there are a number of fish of many types. Here an Epaulette and a Double-tooth soldierfish appear to be consoling a black-tipped grouper
On a second dive to the same spot, I find a Speckle-fin Grouper with same soldiersfish. Something very fishy about that!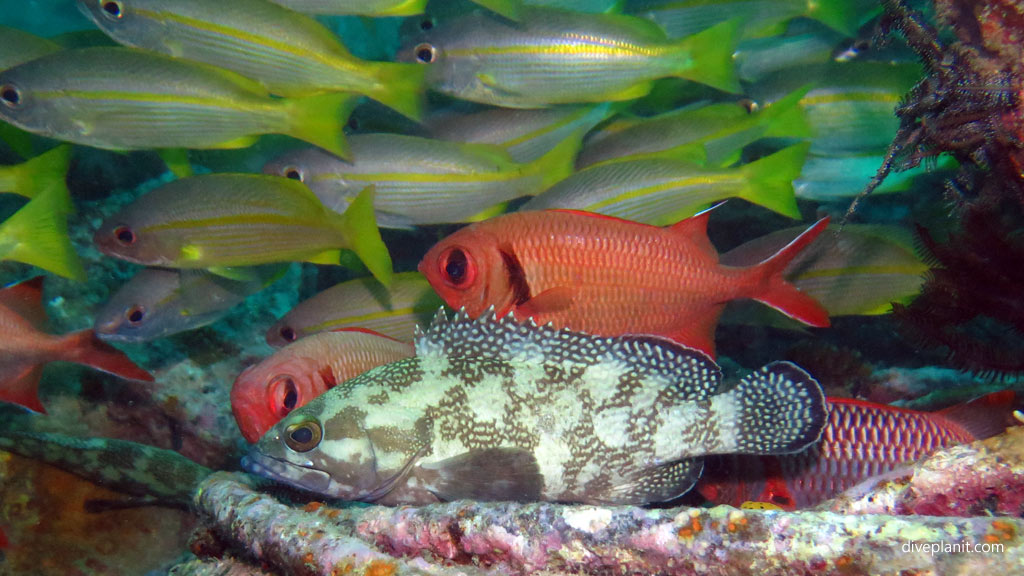 Out on the surrounding rubble you'll find Crocodile flatfish.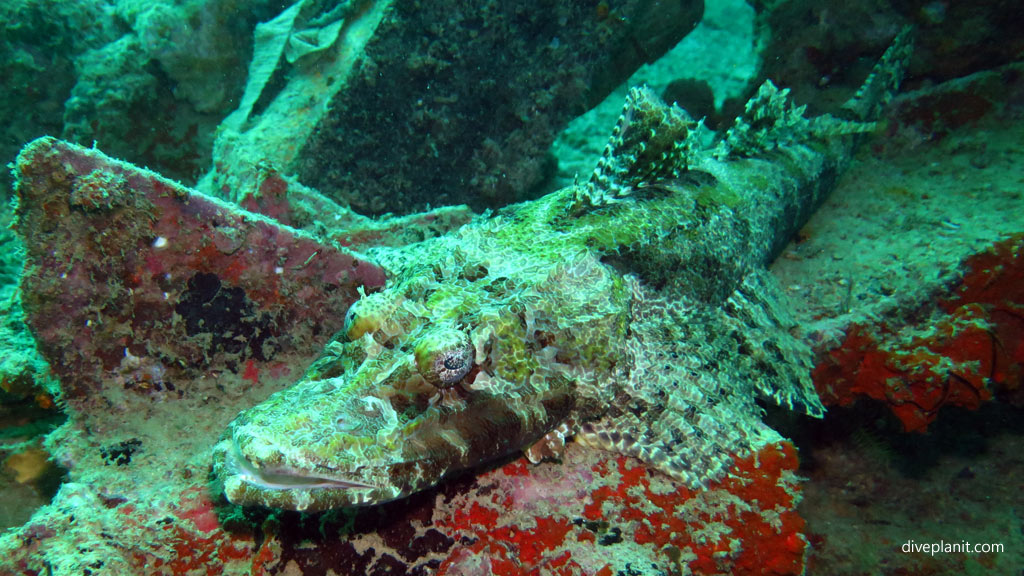 And a Tasselled Scorpionfish if you keep your eyes peeled.