Site Overview
Dive Centres
Site Type:
Scenic Reef
Depth:

Top: 5M

Median: 10M

Bottom: 12M

Location:
On the Opal Reef
Sandbox is one of the shallower dive site diving Opal Reef, making for a great last dive of the day. There's a well covered coral top and down at 10m coral structures in a sandy base. Inside these structures you are bound to find something interesting, like this Spotted Sweetlips.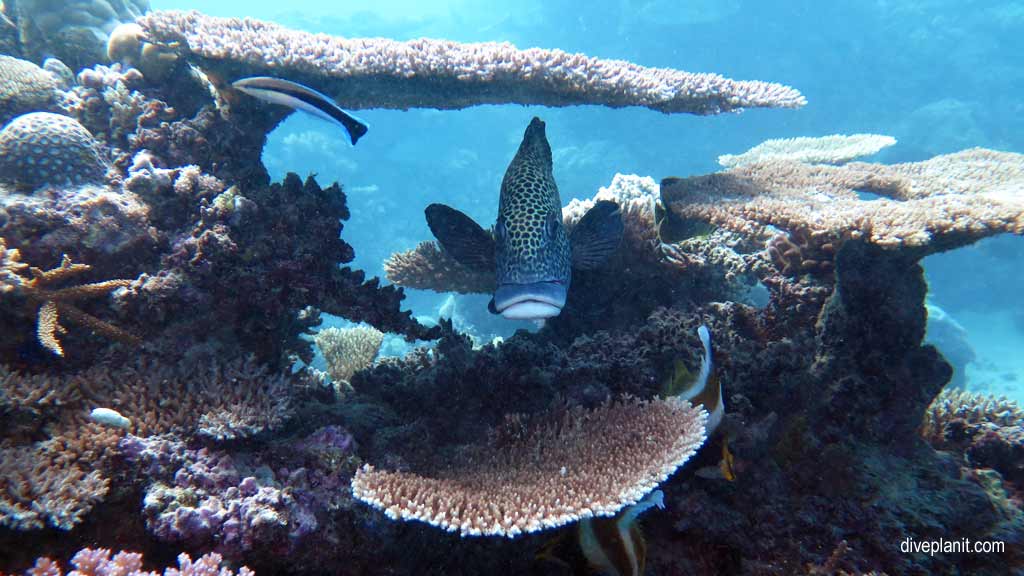 They like to feel covered, usually only coming out into the open for a feed and a clean.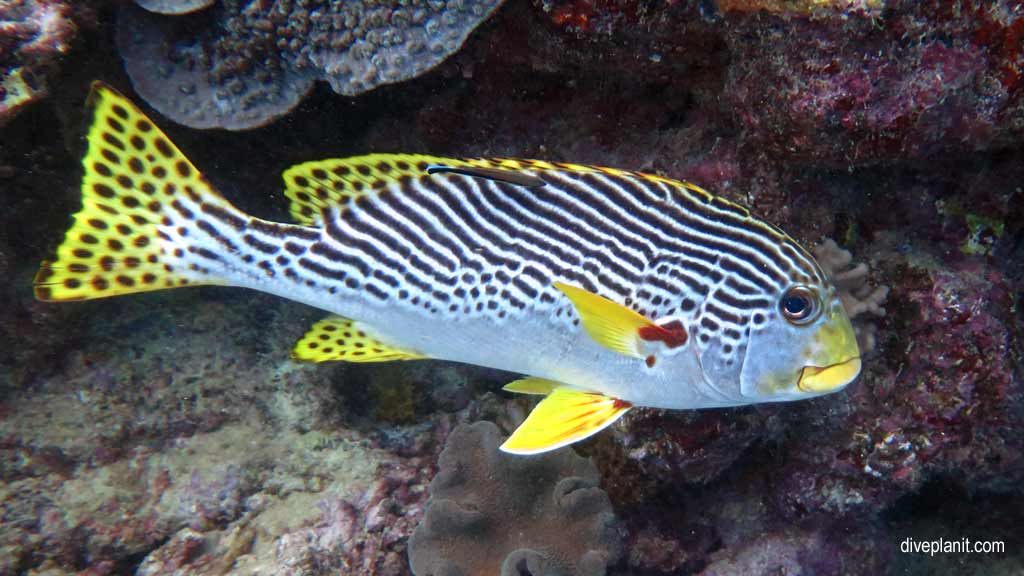 Not often you find a reef shark snoozing, this one must have had a big night!
Down at the base of the reef you'll find the Giant Sweetlips – not so agoraphobic as his striped and spotted cousins.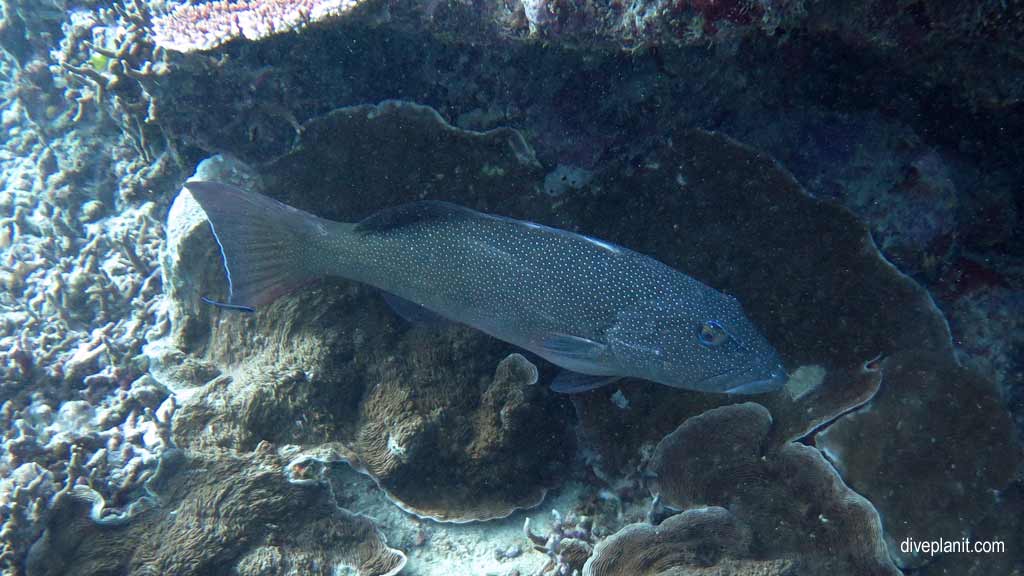 And the inevitable Six Bar Angelfish, examples of which I saw at every site on the Opal Reef.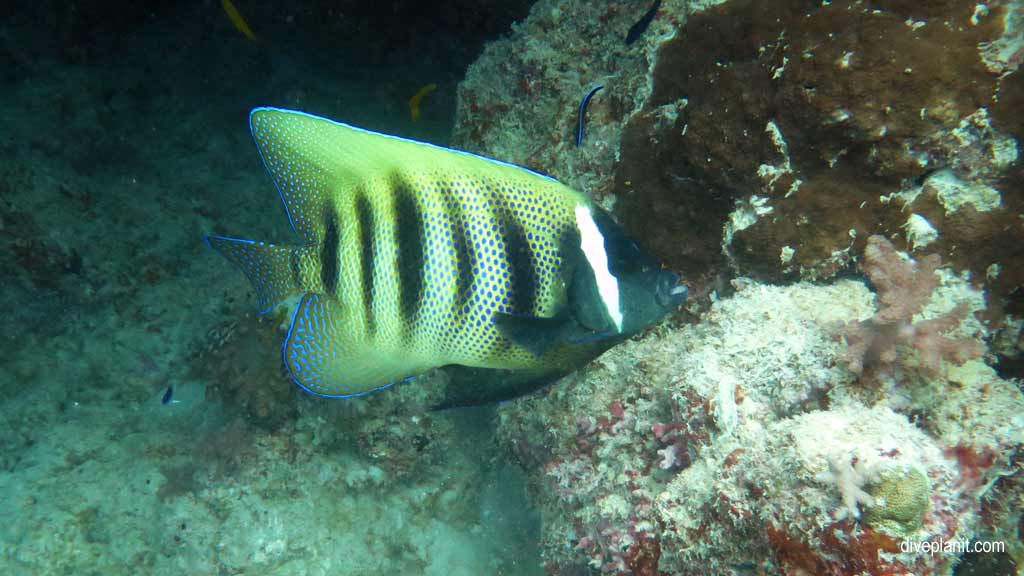 Higher up, out in the open on top of the reef there are lots of Rabbitfish of most varieties: Blue-lined, Masked and these Coral Rabbitfish.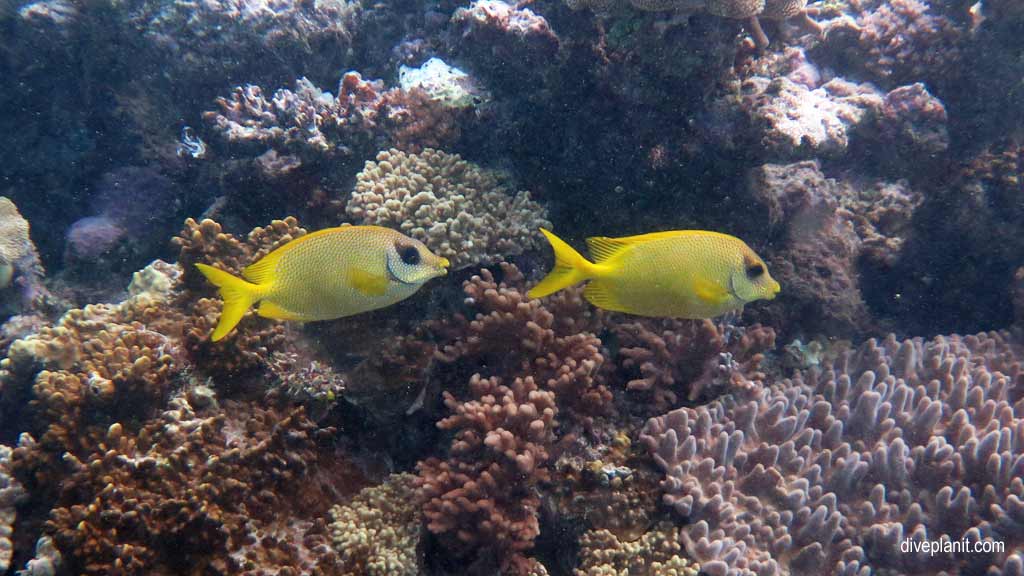 There are lots of plate coral tops with the usual shy damsels and humbugs.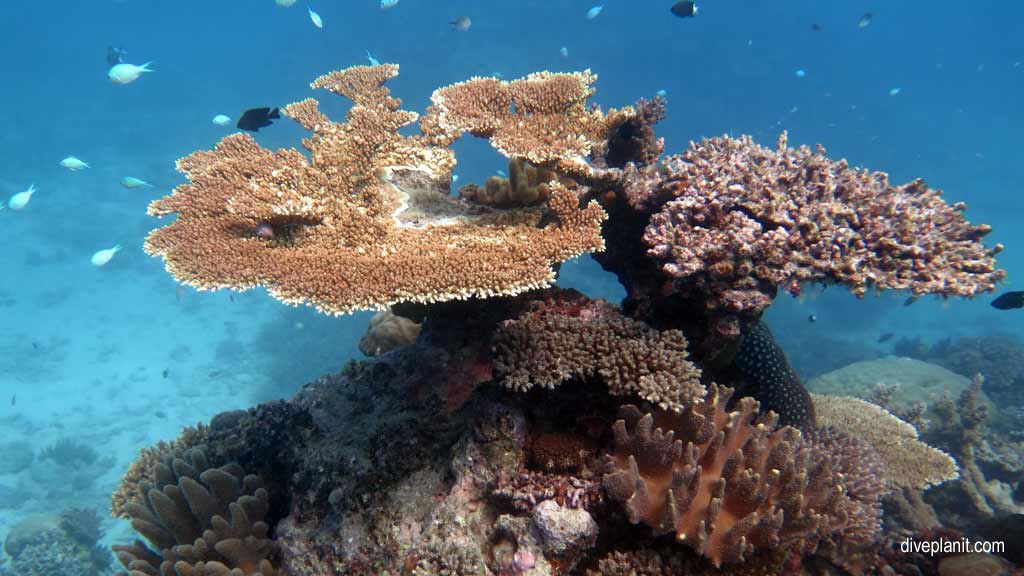 Some of the less common fish I saw on this dive include the Coral Hogfish.
A lizardfish – sometimes mistaken for a grub fish – as they sit on the coral tops in pretty much the same way.  But look at this guy's face – just the face – it's just like a lizard or a snake.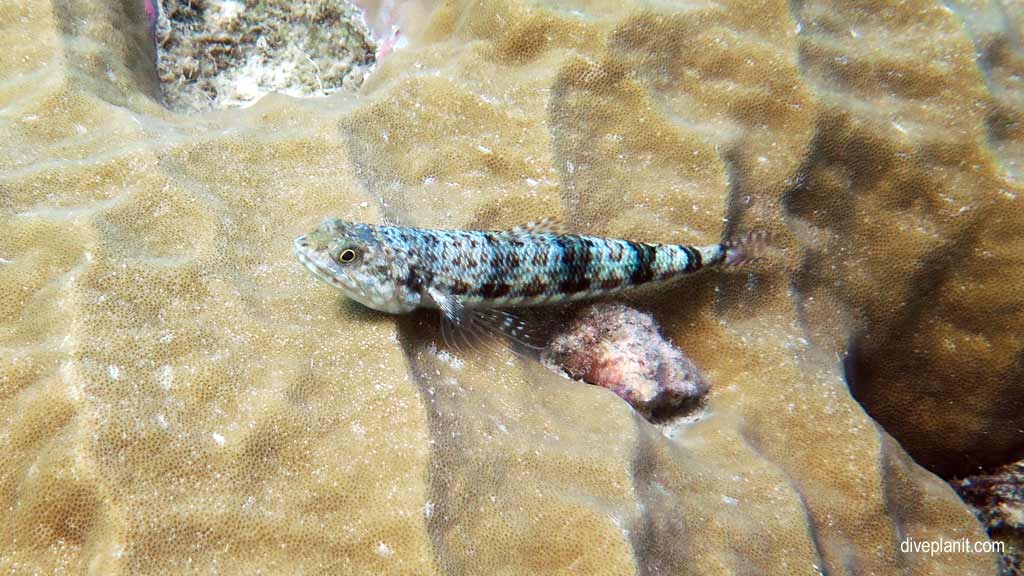 Here's a fish you don't see every day – I had to look this one up with Bob Halstead's Coral Sea Fish Guide App – it's a sub-adult Brushtail Tang.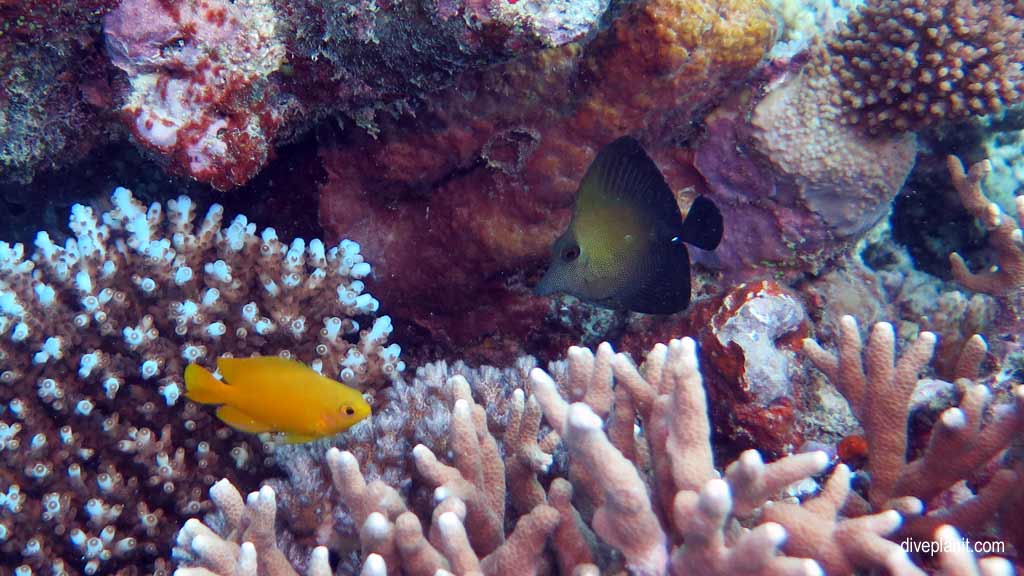 Finally, like most dives on the reef, there's a great coral top to do your three minute safety stop.  If only the boat didn't depart at 3.10pm – I could stay here all day.