Site Overview
Dive Centres
Site Type:
Scenic Reef
Depth:

Top: 5M

Median: 12M

Bottom: 20M

Location:
On the Norman Reef, Great Barrier Reef
An aptly named site, compact and a lot of fun Playground on Norman Reef, has a variety of terrain. Reef walls, bommies, slots where you'll find Sweetlips, a few anemones dotted around, with resident Nemos and a sandy bottom where you might find Gobies.
Here's a sketch of the dive site map from OceanQuest's dive briefing board.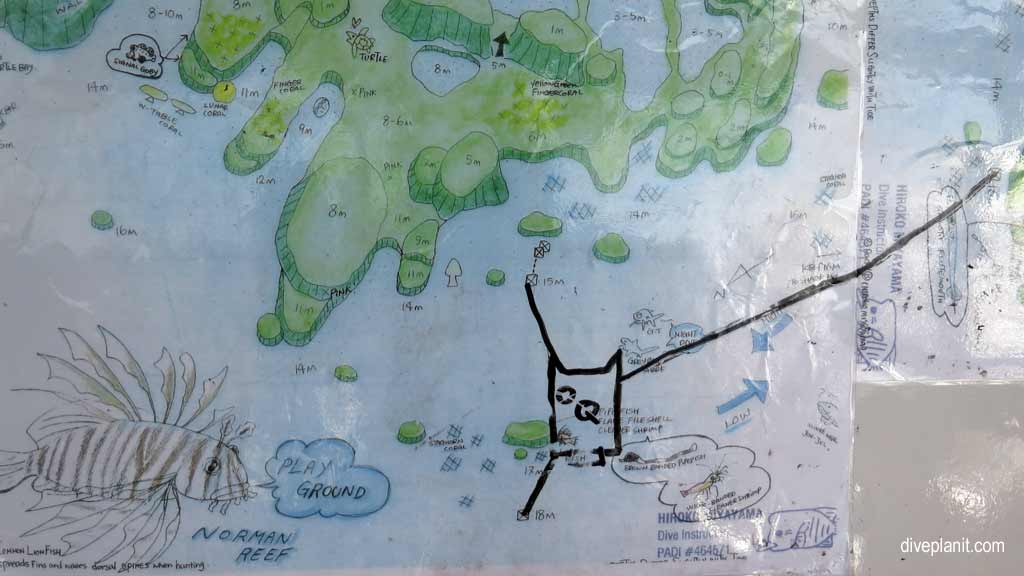 A good place to start is Lionfish Bommie right below the boat. It's not just lionfish you'll see here.  You can easily spend 15 minutes here before you move onto the reef proper.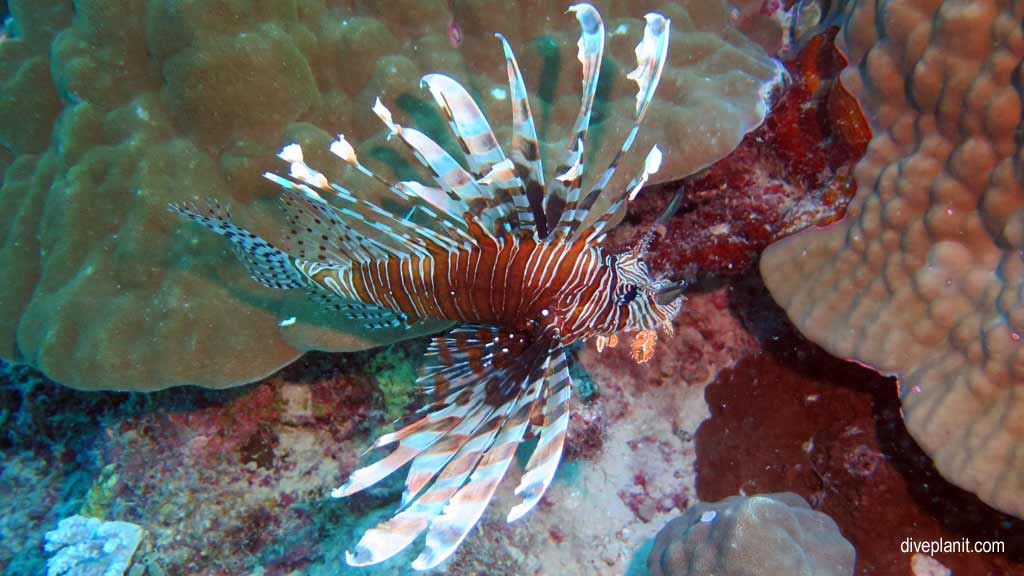 Down at the sand line at the base of a little coral stack, you might find a banded Gobi.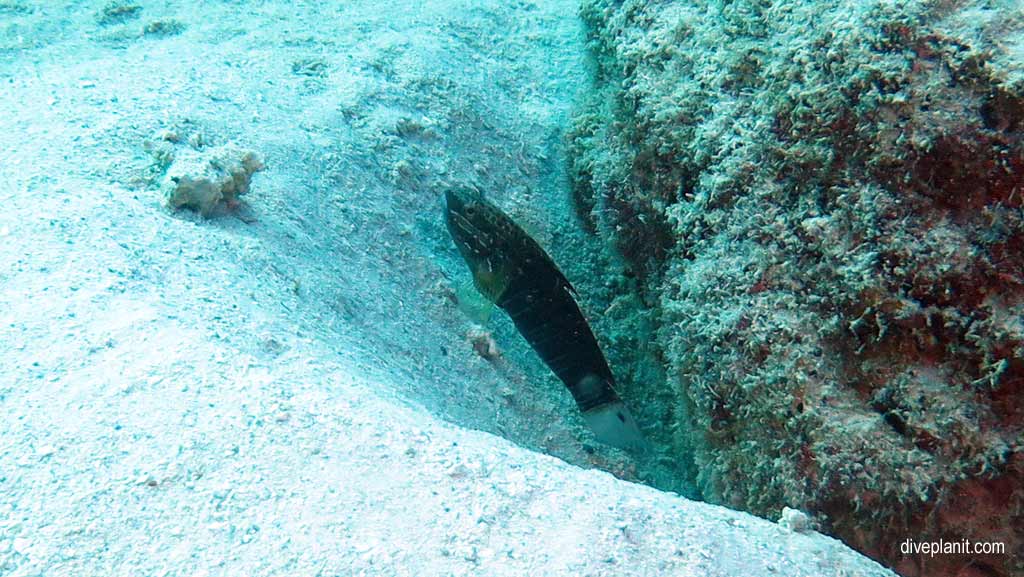 Also down there, madly flitting around you might find some Fire, and bicolour Dartfish.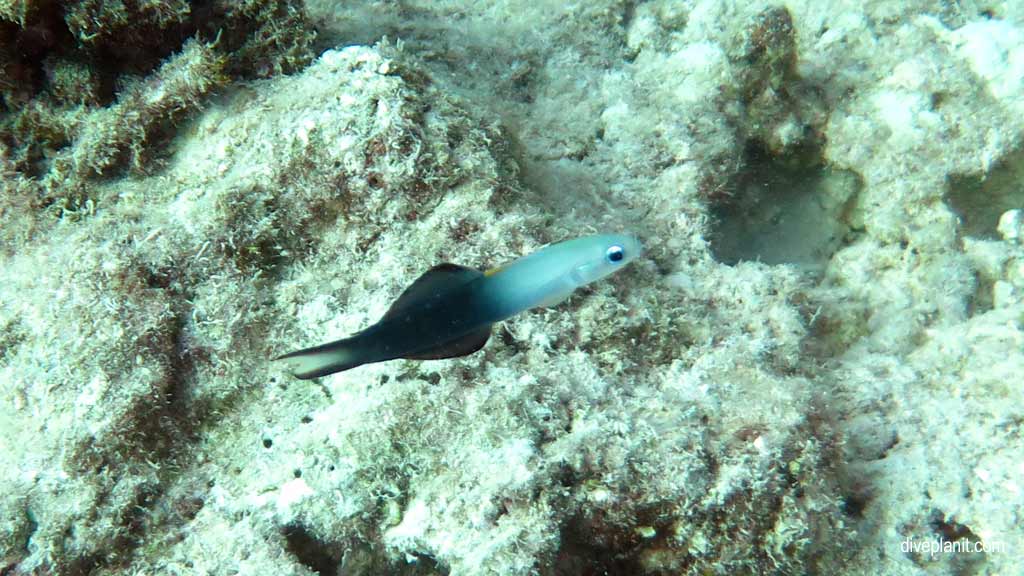 A lucky find for me in the same area was the Bicolour Angel – not because they're uncommon – but because I saw this one before she saw me.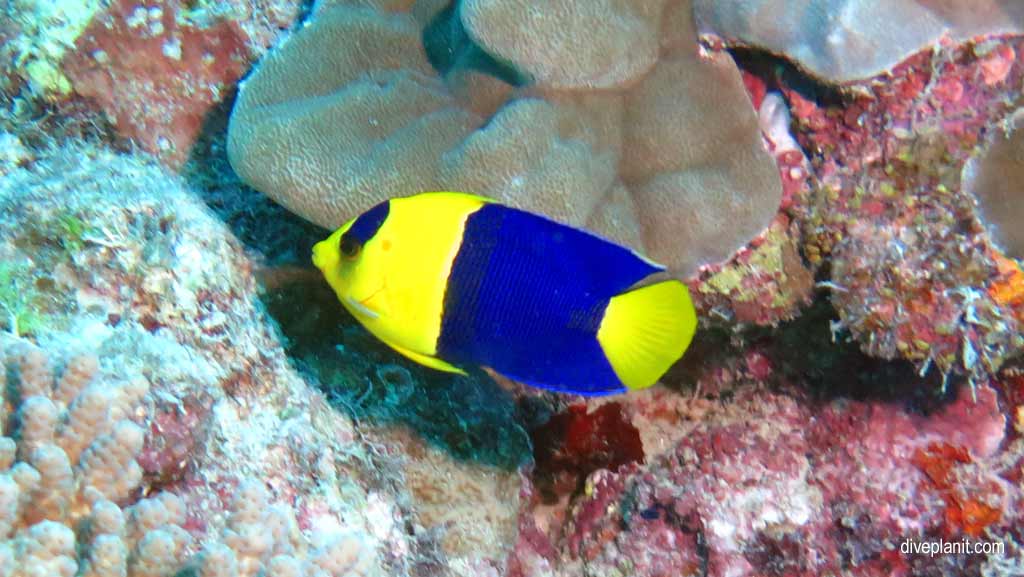 In the middle of the wall, in the area forward of the port bow, there is a narrow gap where you are likely to see a pair of Sweetlips just hanging out.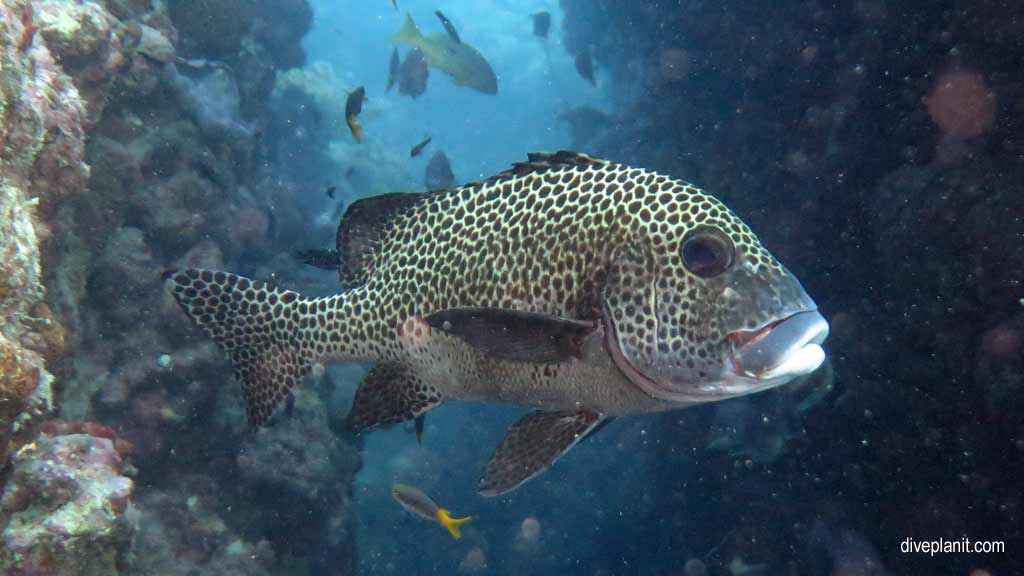 Higher up on top of the deeper stacks, you'll find anemones, and within them typically Pink anemonefish (– that was the only kind I spotted in all seven dives on the Norman Reef).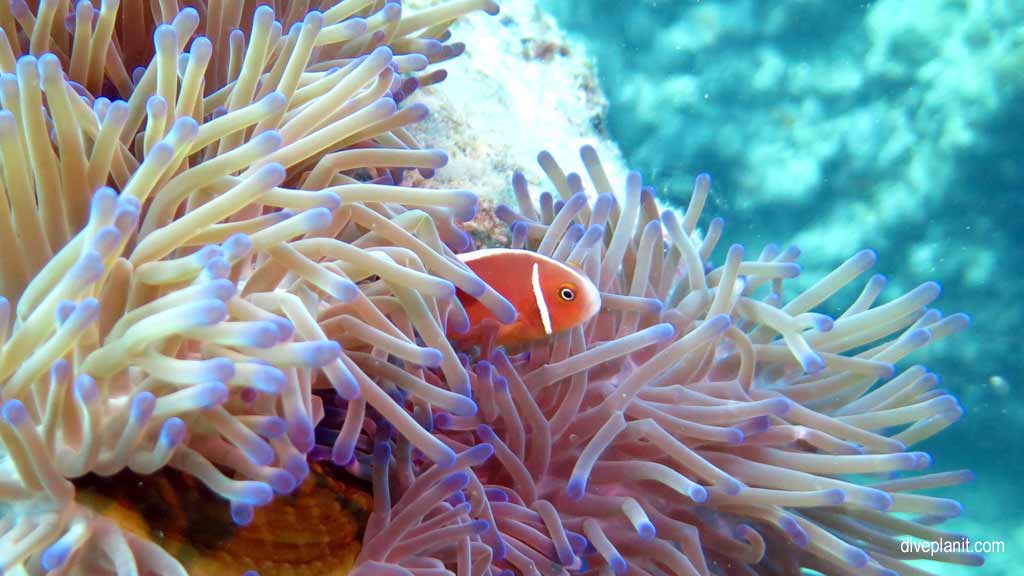 You might also find a number of Butterflyfish in the region.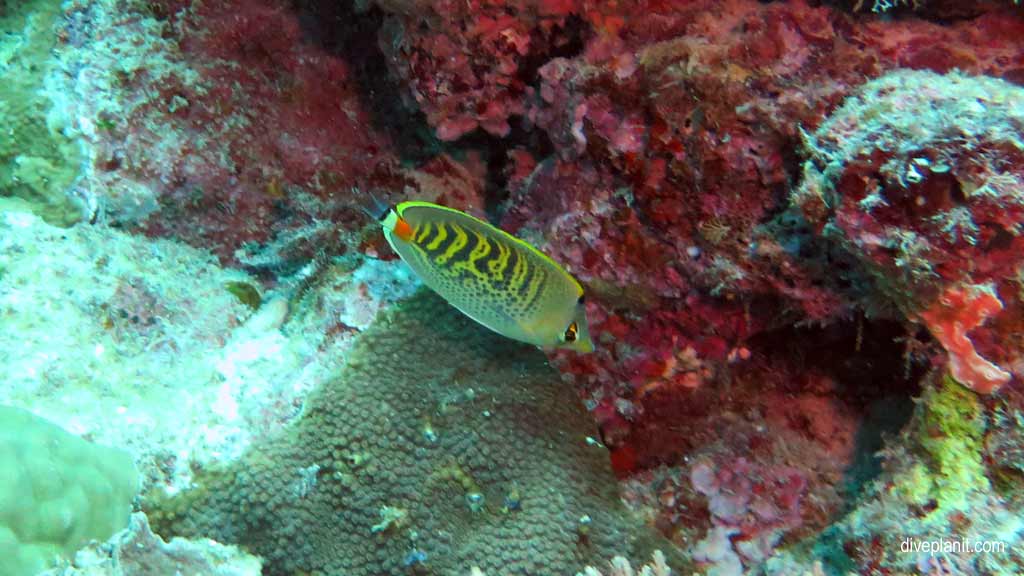 Right on top we found this blue lined Rabbitfish – which are very common on the Norman Reef generally.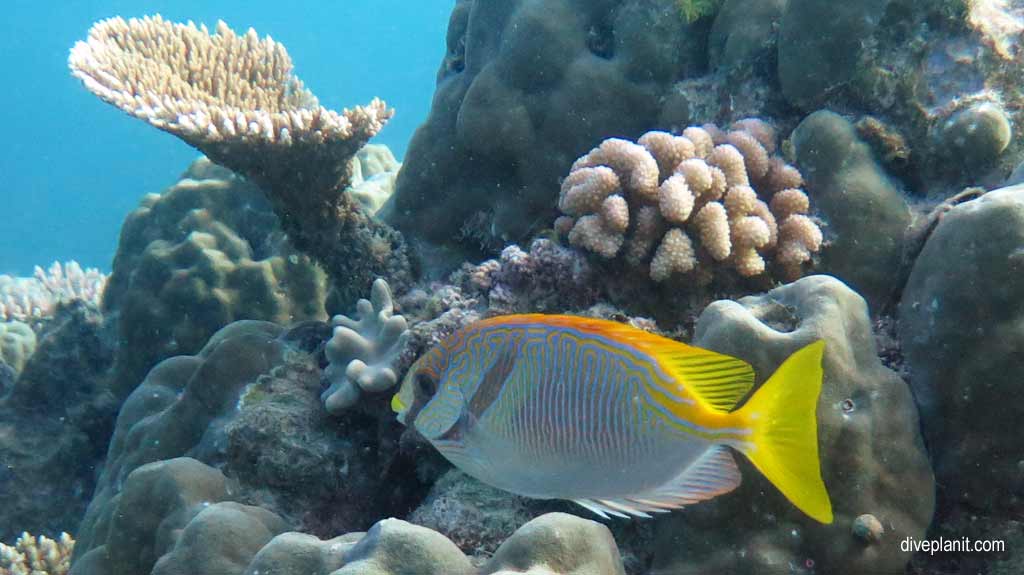 And, finally, just as we were doing our safety stop on top of the 5m stack, a female two colour wrasse shot through below us.