Site Type:
Scenic and macro
Depth:

Top: 5M

Median: 18M

Bottom: 25M

Location:
Just north of Maya Beach on Phi Phi Le
At the base of the pinnacles the wall is under cut, and there are large rocks and coral stacks on limestone reefs and ridges. Here is a video of some of the small at this site, though there were just as many fish as I seemed to capture on the Lo Samah video. So have a look at that one too.
It can be quite dark, as the pinnacle obscures a lot of light so take a good torch. There are a variety of the usual reef fish like butterflies and coralfish.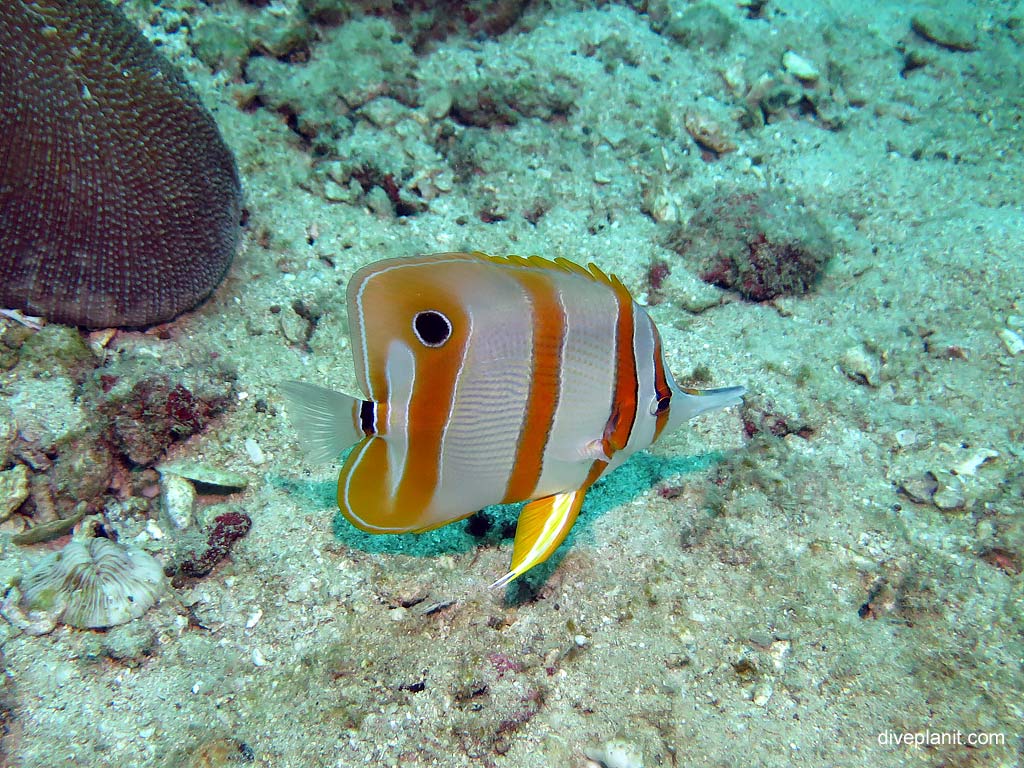 But  it is the sort of site where you should be looking for the little stuff too. Like this multipore seastar. It can regrow limbs if it loses them and often you'll see them with six or more arms.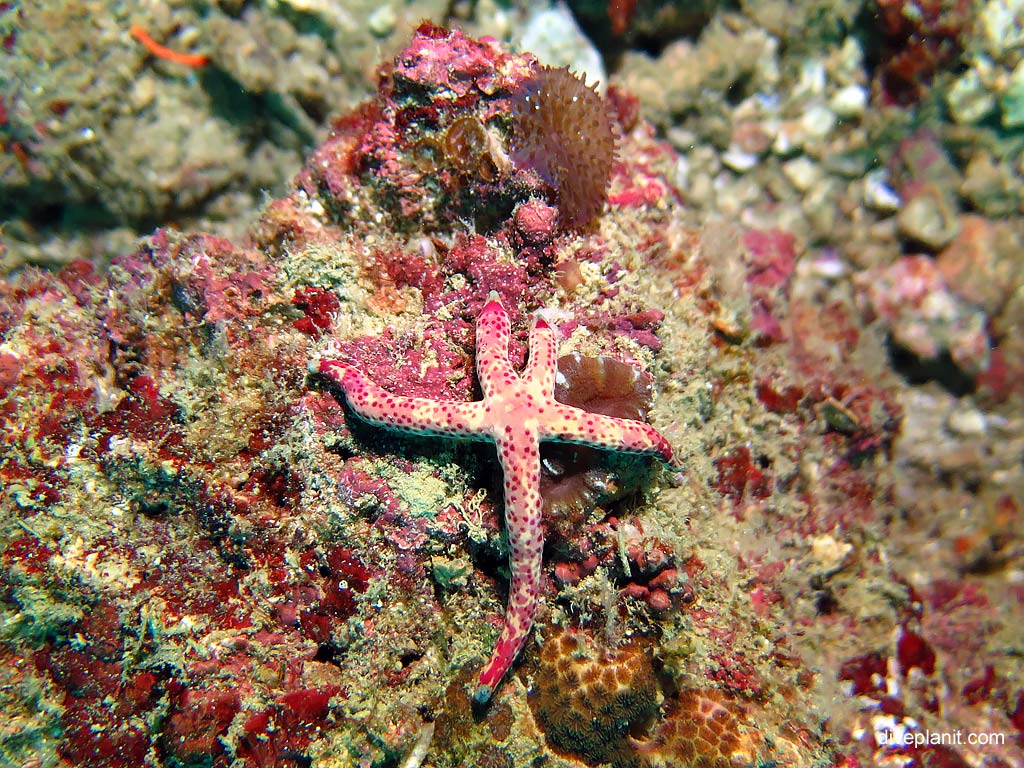 Presumably, this one leg is waiting to grow a head!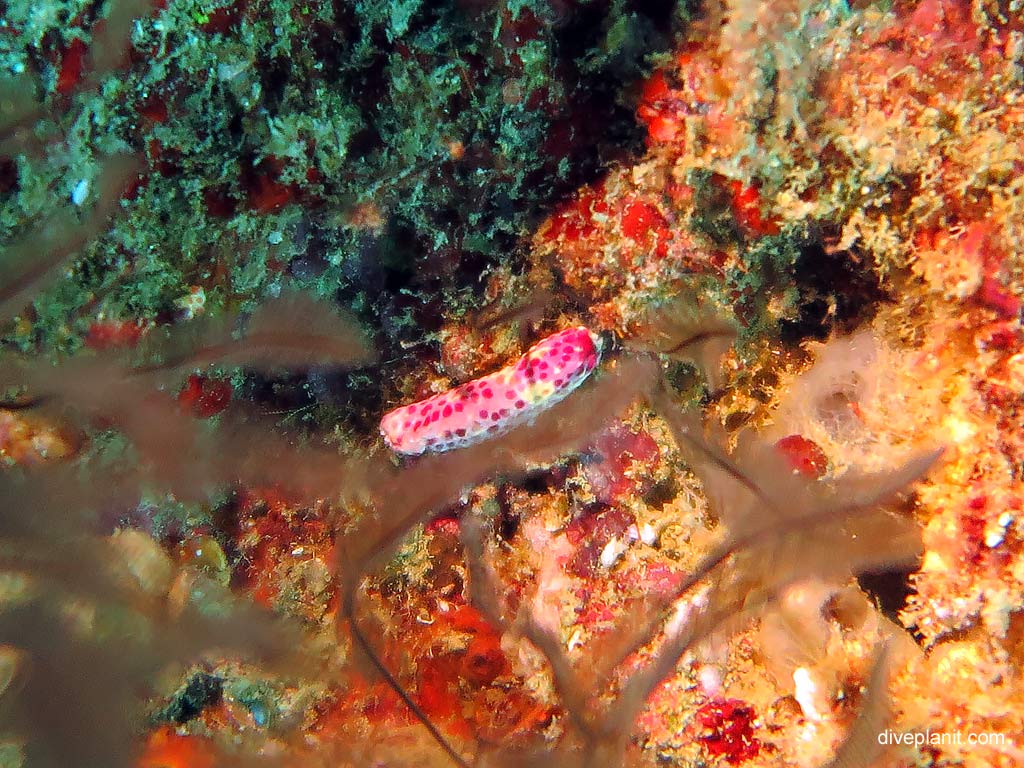 Featherstars – also a form of seastar – just the other way up – the mouth is on the top – obviously procreate in the more conventional manner.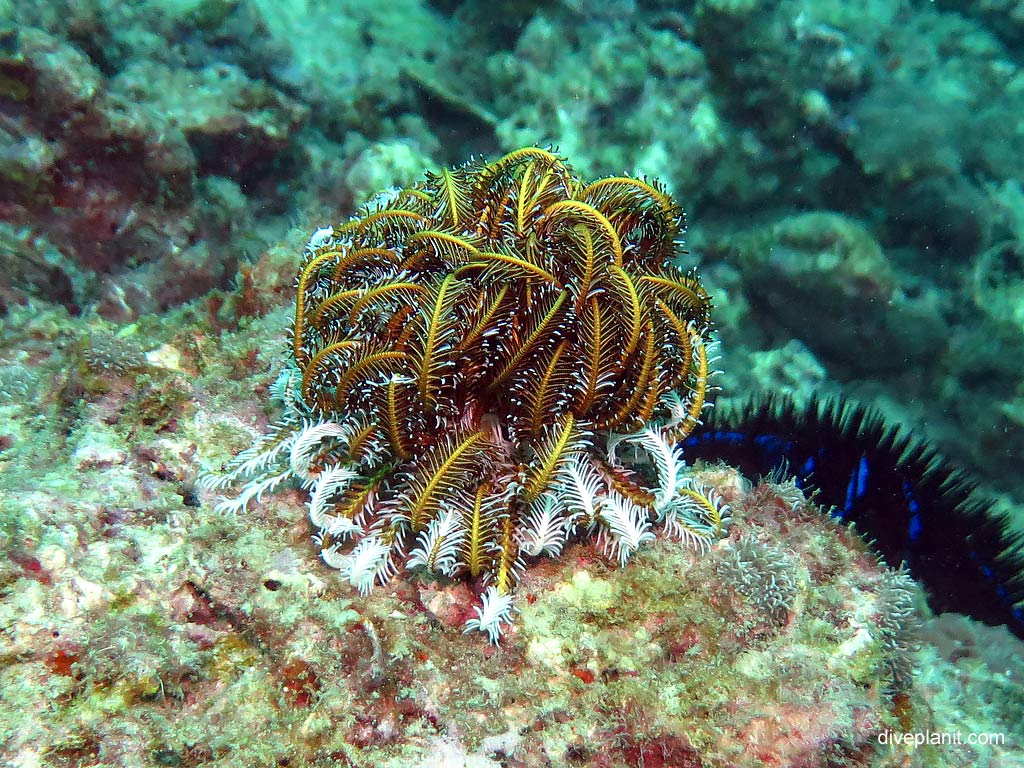 Like everywhere around the Andaman Sea you'll find banded shrimps – just keep an eye out for the white whiskers.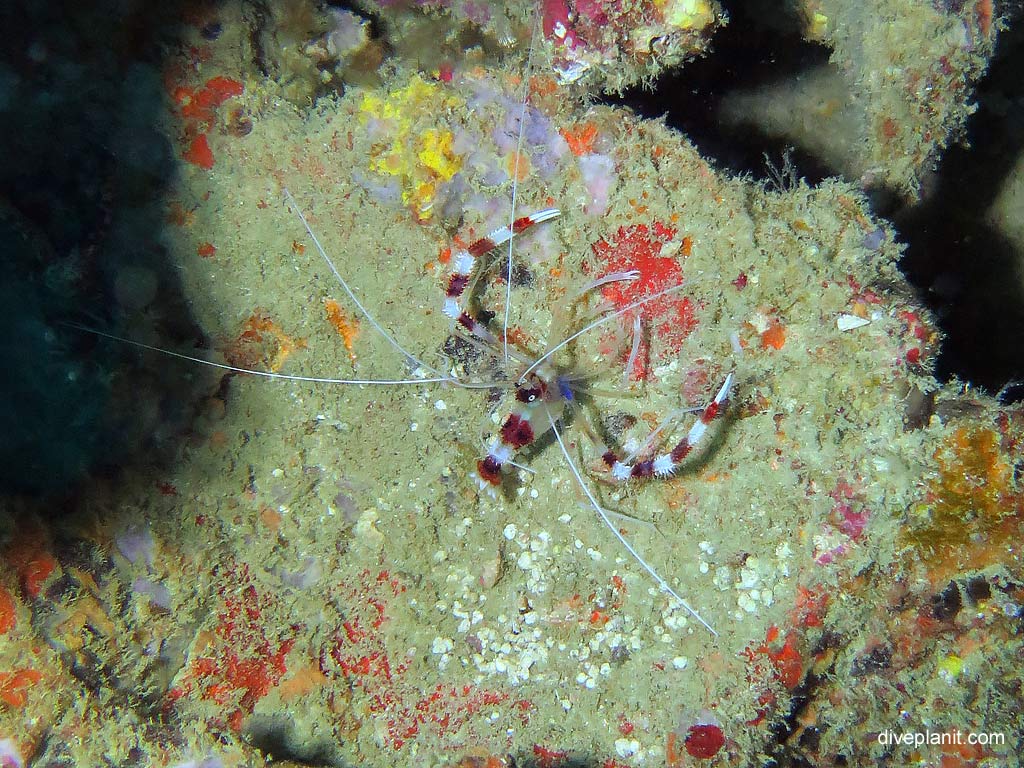 Less common, but very often found, are the porcelain crabs.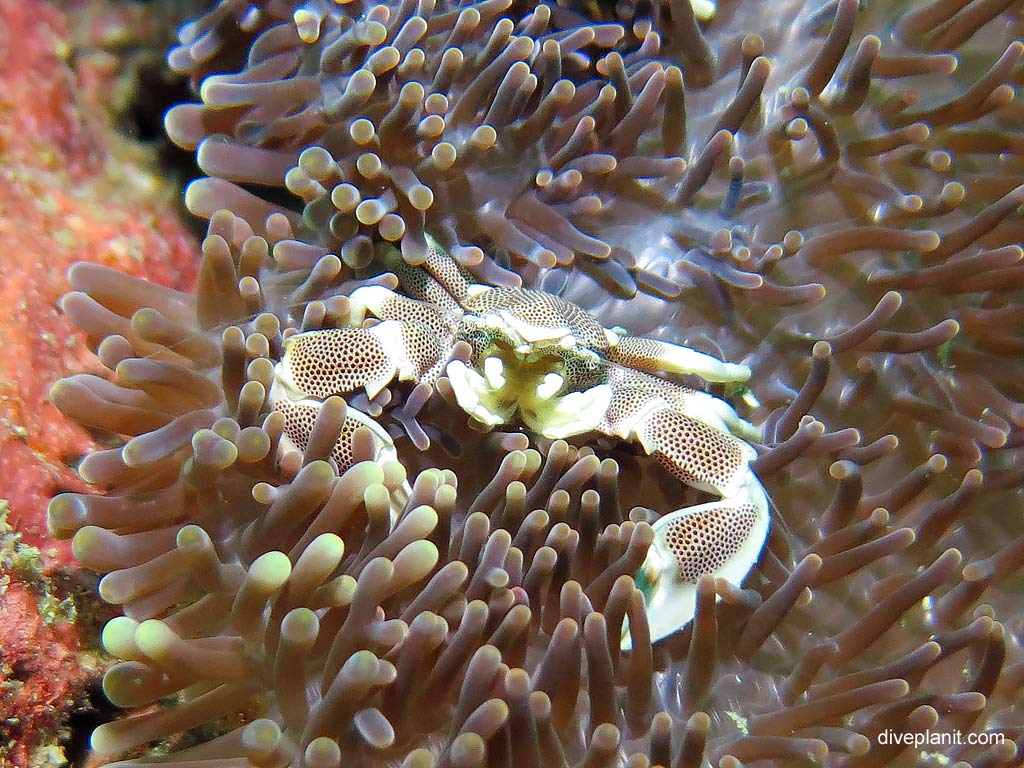 The apparently omnipresent lionfish – looking so happy as usual.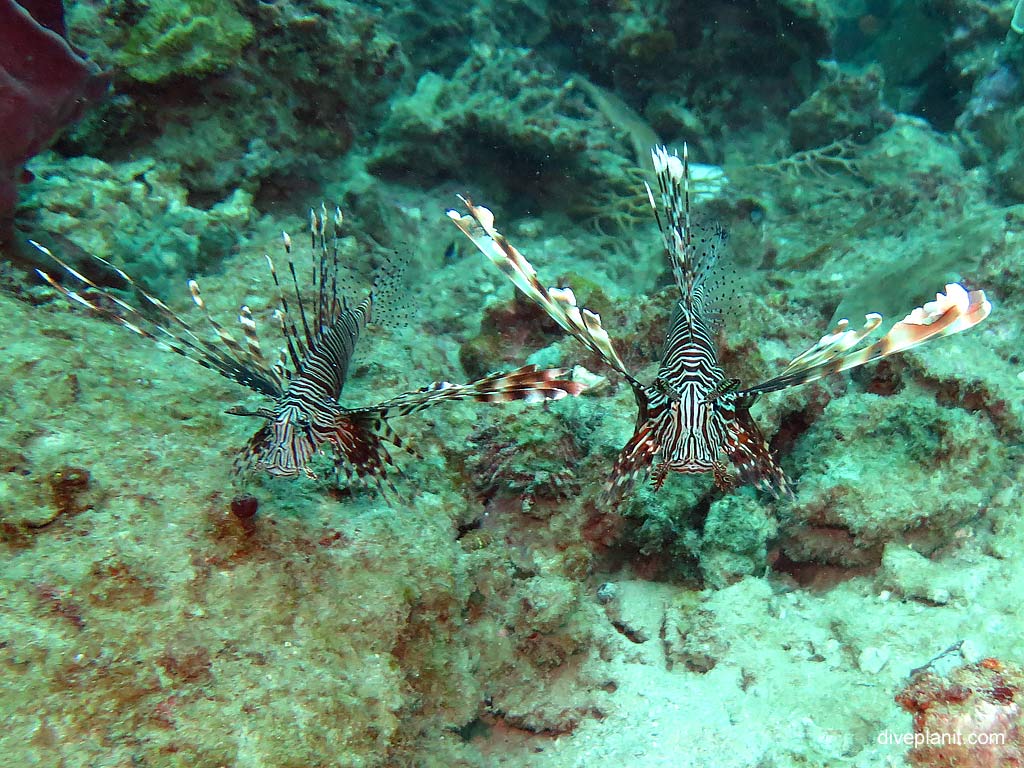 This honeycomb grouper wasn't quite sure what to make of me. (Possibly the 2000 lumens I was shedding on him was making him look so worried).
Another very common sight on a dive in the Andaman Sea – a moray. Like rats in London – you're probably never more than 10m away from one – you just don't realise it. Fortunately, these are friendly if treated with respect. Even though it looks like this one was busy with a cleaner shrimp.