Site Overview
Dive Centres
Site Type:
Scenic natural reef with lots of nooks and crannies
Depth:

Top: 5M

Bottom: 19M

Location:
On the opposite side of the island to the main jetties
Different dive sites same theme: not sure where all the lobsters were the day we dived Lobster Wall, as all I could find were eels. Not surprising though, as eels probably love the same kind of habitat that lobsters do.
I swear this Snowflake moray was laughing, …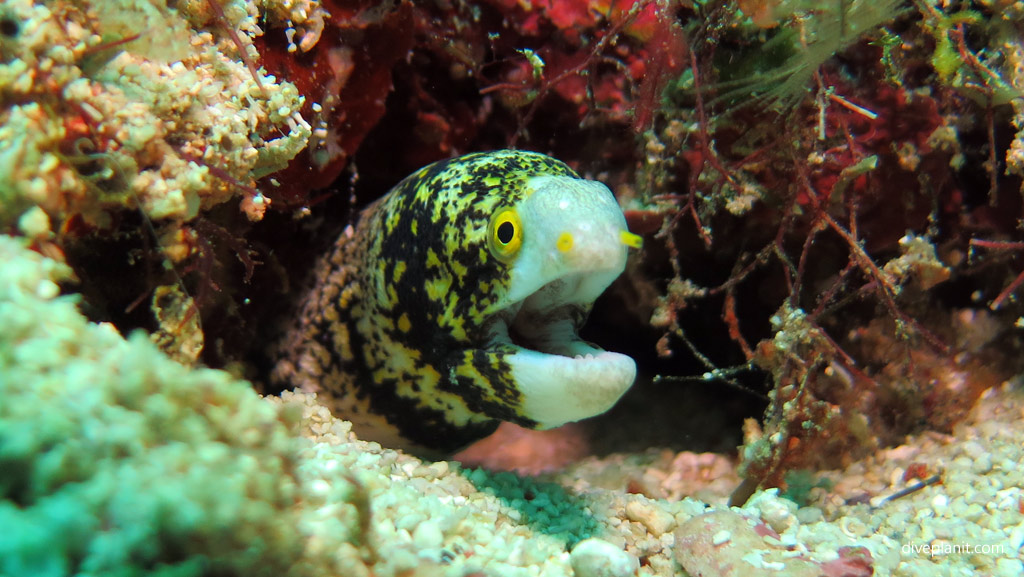 … this Fimbriated moray was roaring, …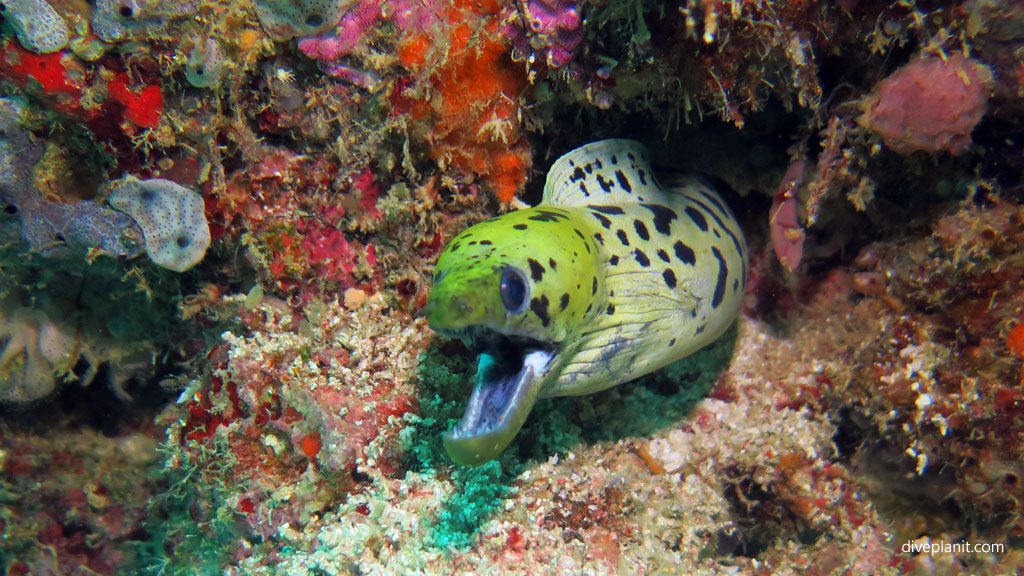 … whilst this White-eyed moray was a bit worried about the spikes.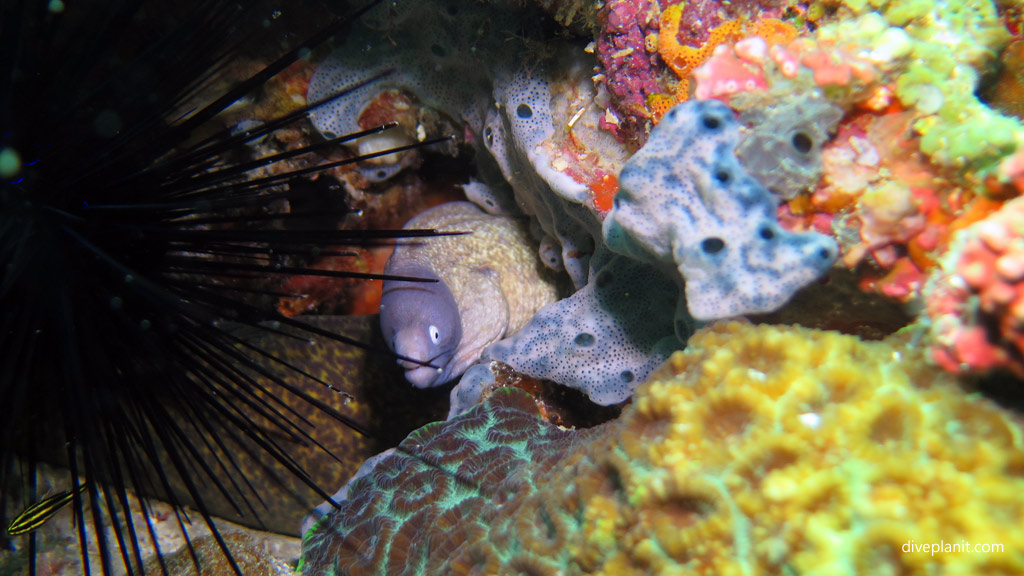 The term "Wall" is a little bit of a misnomer too. Here we see Turtle 54 is cleared for take-off.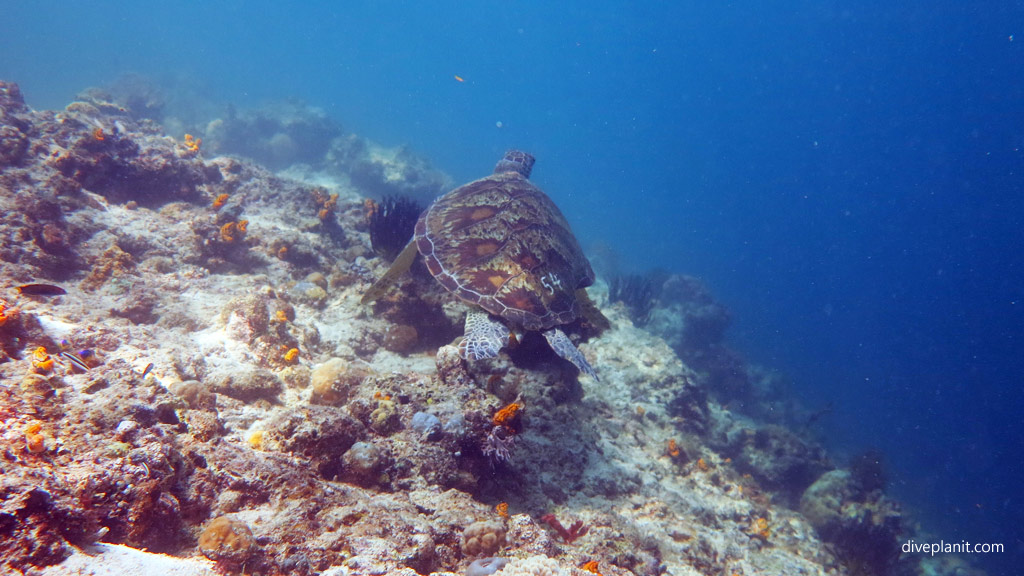 Something in the water here, or possibly a lack of something, seems to make the colours more vivid. I've never see a Spinecheek anemonefish quite so scarlet.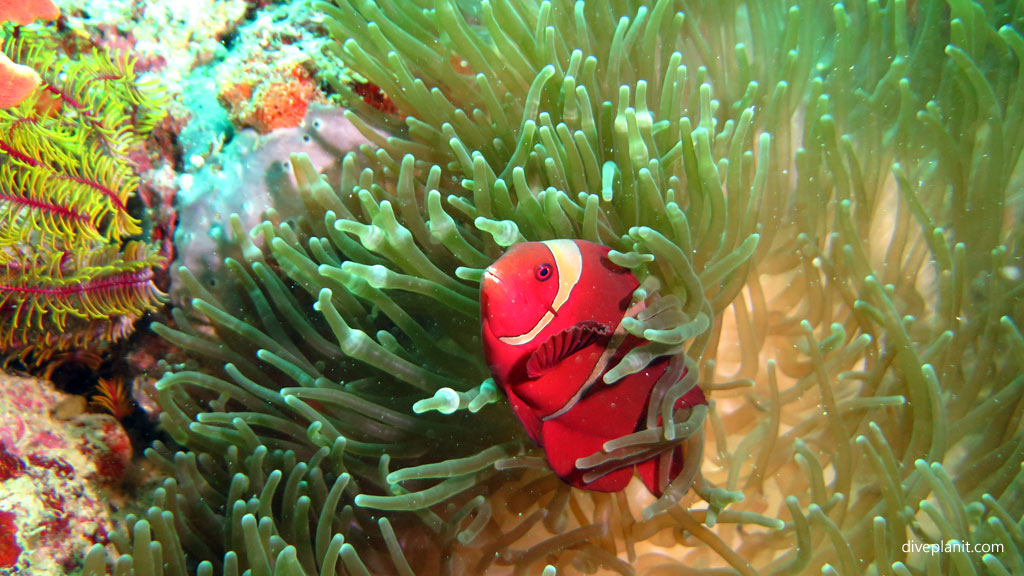 Likewise, the Mimic surgeonfish appears as an almost colourful fish.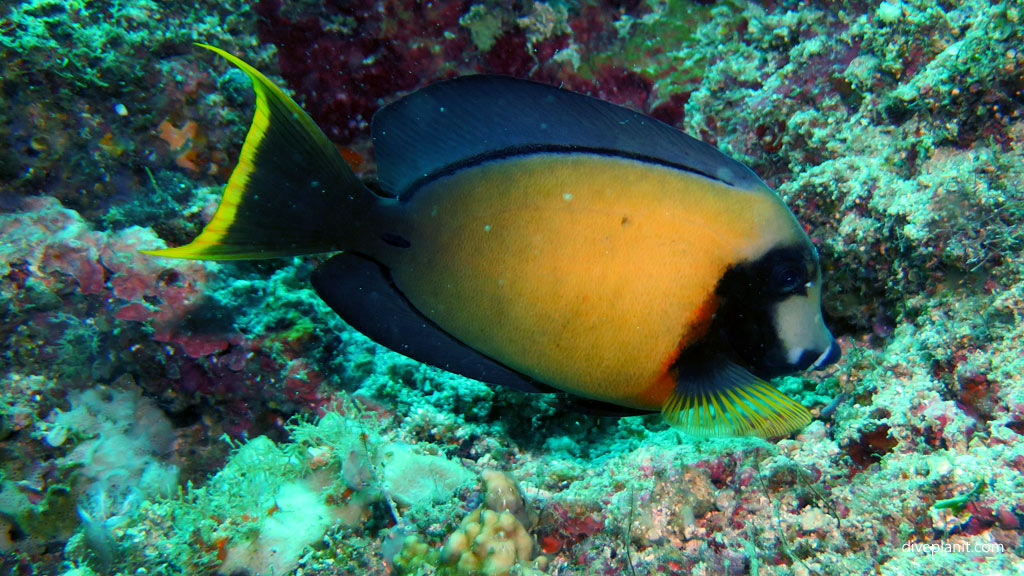 And the Square-spot anthias appears in all his glory.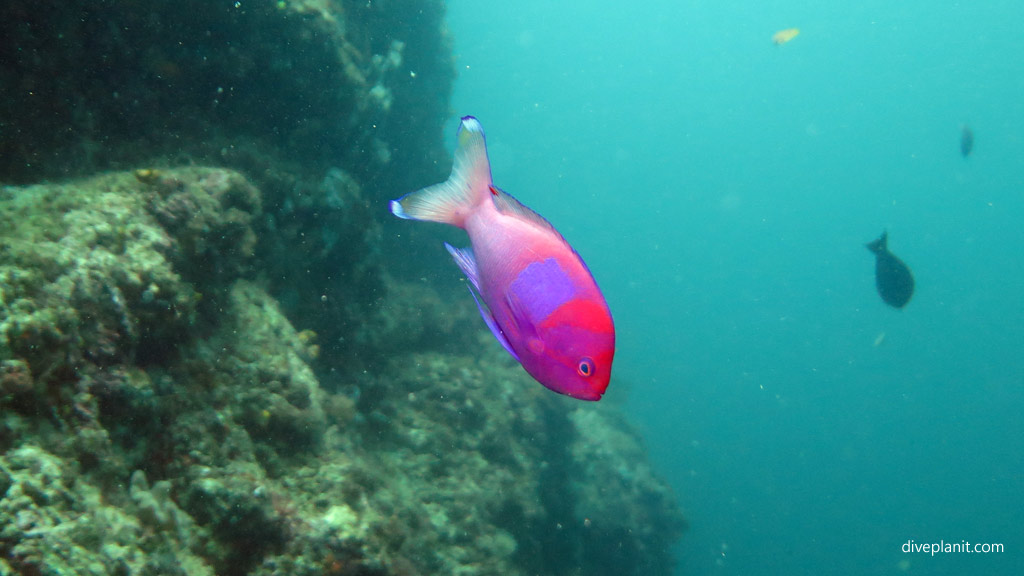 Even the Banded coral shrimp shines from behind the urchins spines.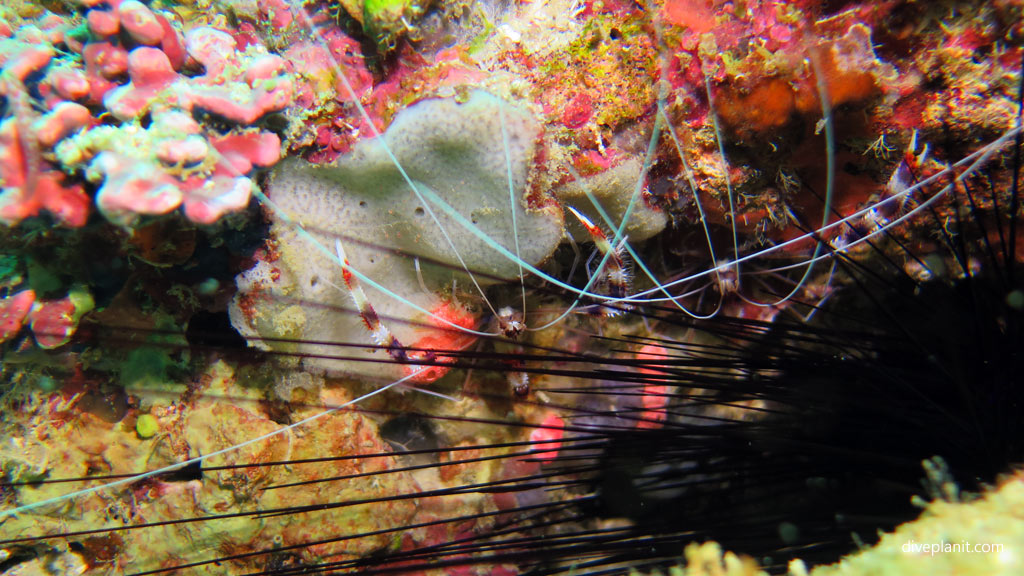 Here we have a Flatworm I have not been able to identify.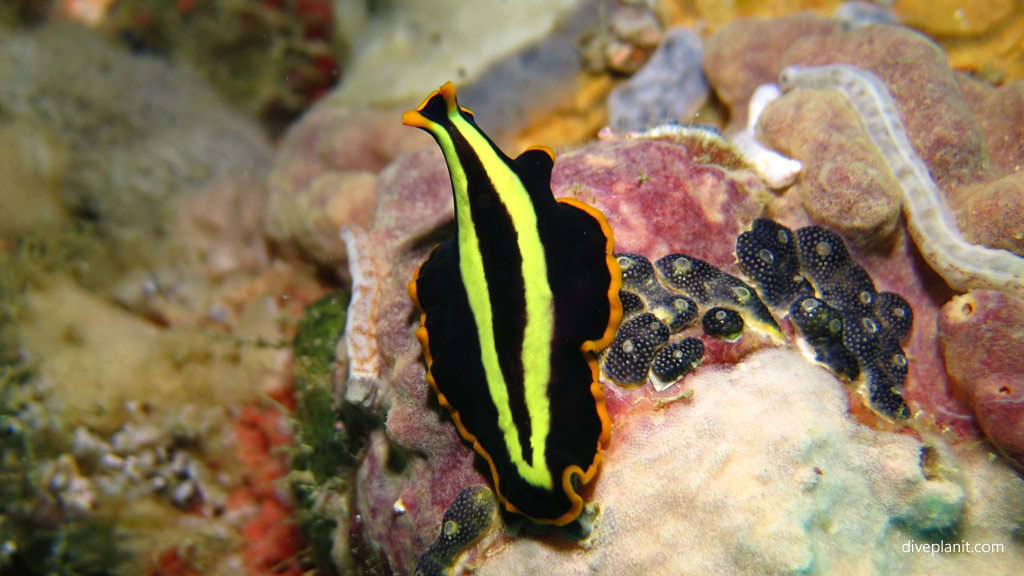 And a White Mantle Ardeadoris – planking!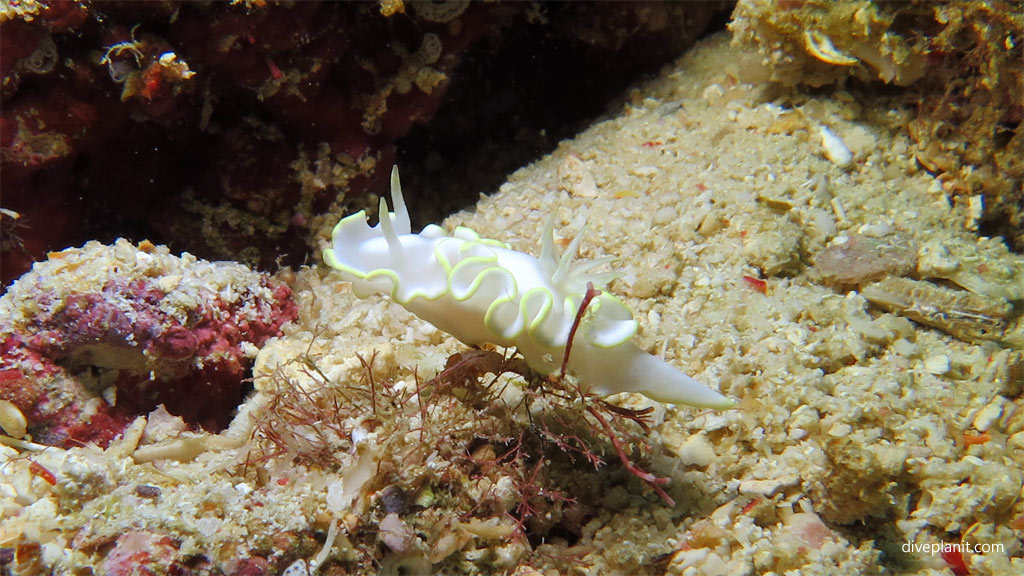 Meanwhile, out in the blue a moonlike jellyfish pulses by…