Site Overview
Dive Centres
Site Type:
Scenic and macro
Depth:

Top: 5M

Median: 18M

Bottom: 25M

Location:
Very close to the base of Koh Phi Phi Le around the south-east side
At the base of the pinnacle the wall is under cut, and there are large rocks and coral stacks on limestone reefs and ridges. Here is a video of some of the fish 'n' stuff. It was all shot at this site, though there were just as many nudis and small stuff as I seemed to capture on the Maya Point video. So have a look at that one too.
It can be quite dark, as the pinnacle obscures a lot of light so take a good torch.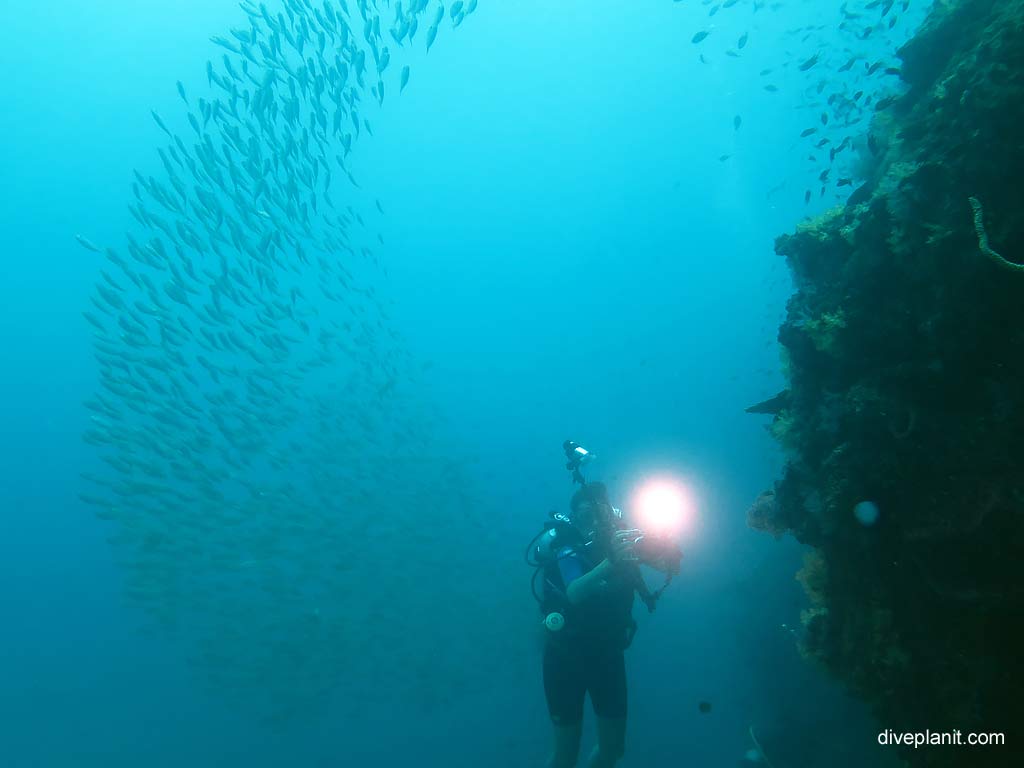 There are plenty of sea anemones – this one perhaps thinking it was dusk already.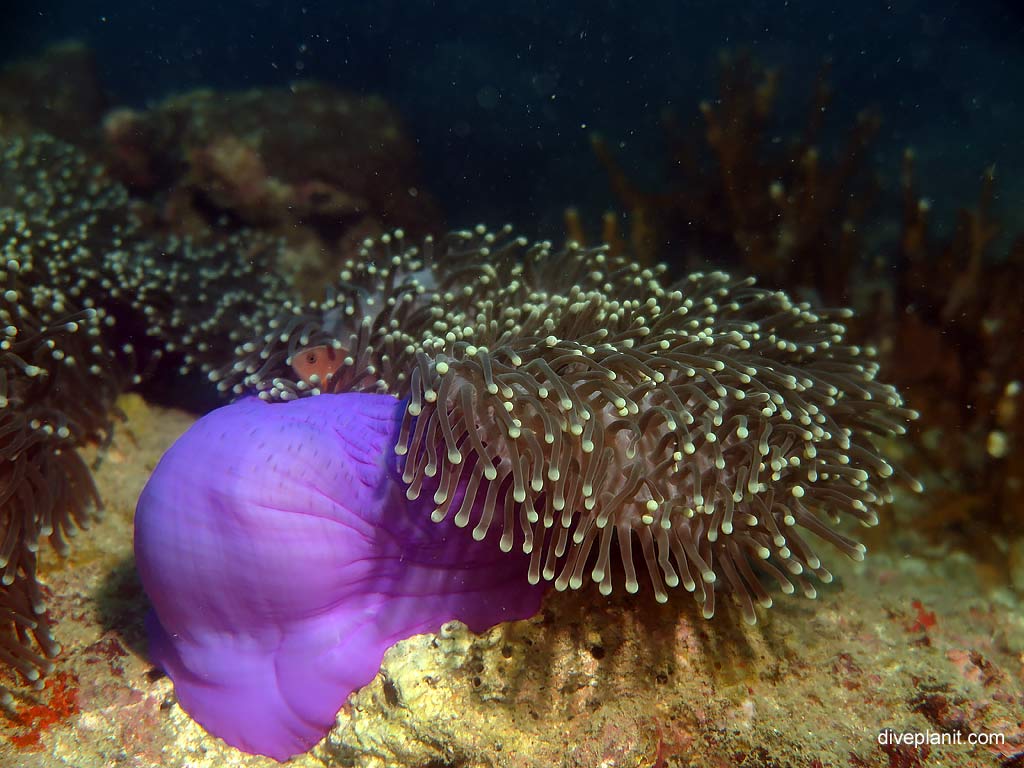 This Black tipped grouper was playing Nemo. Despite their rather glum appearance I suspect they have a wicked sense of humour.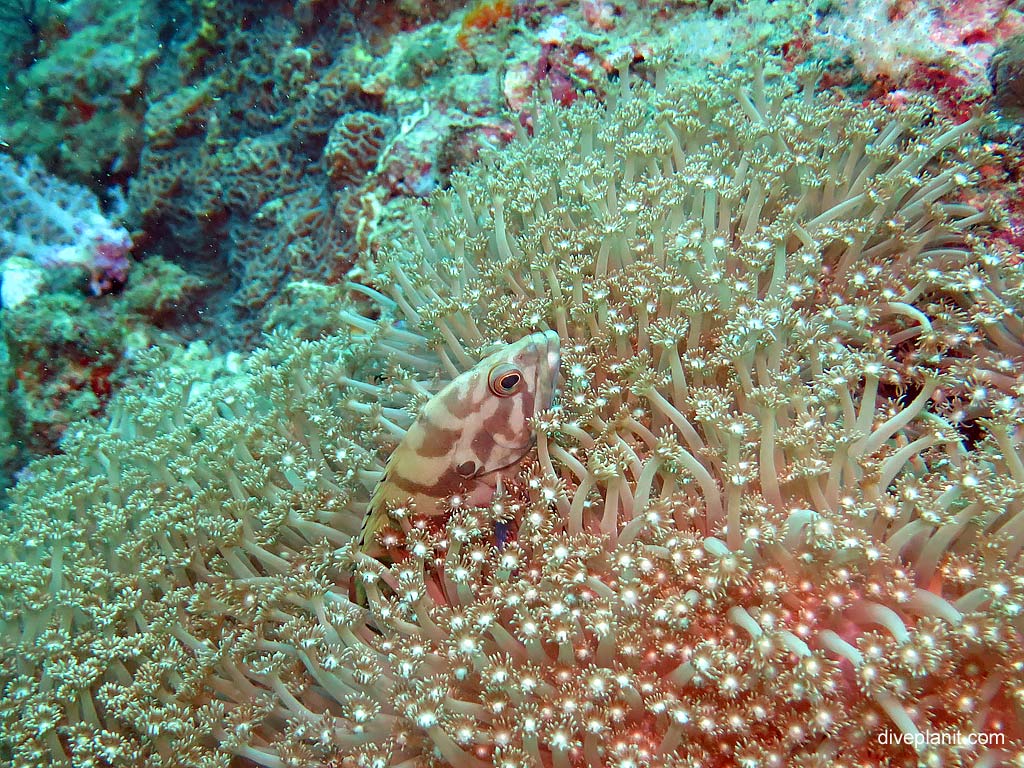 There are a lot of big seafans down there.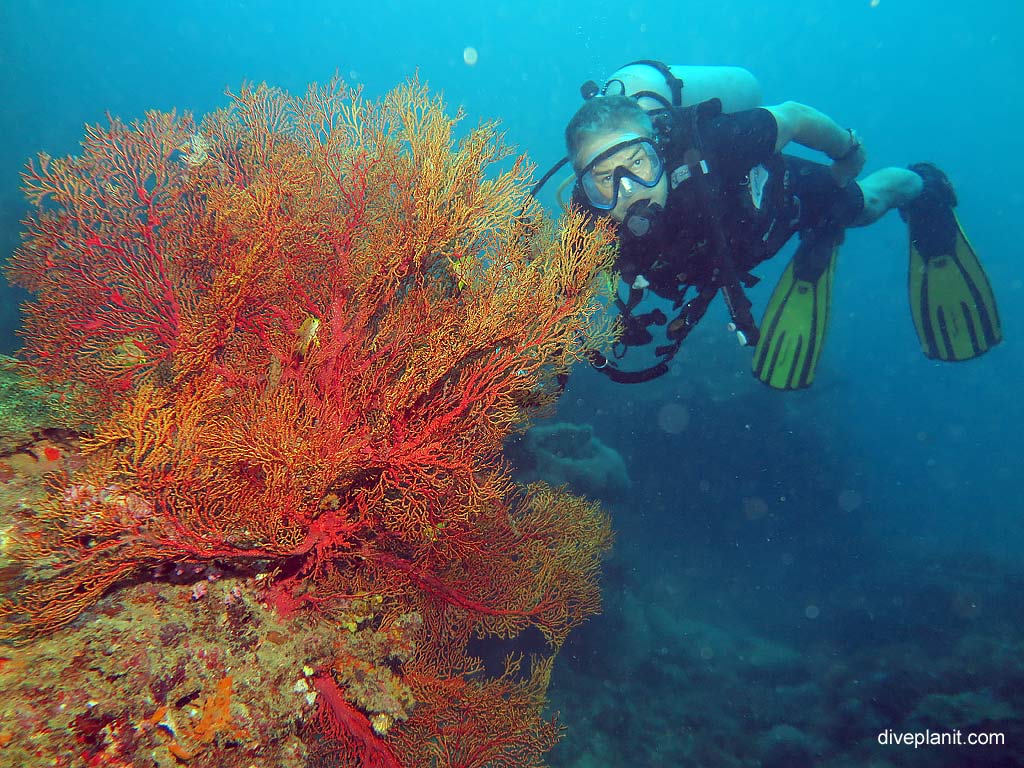 And plenty of barrel sponge: nothing like shooting fish in a barrel.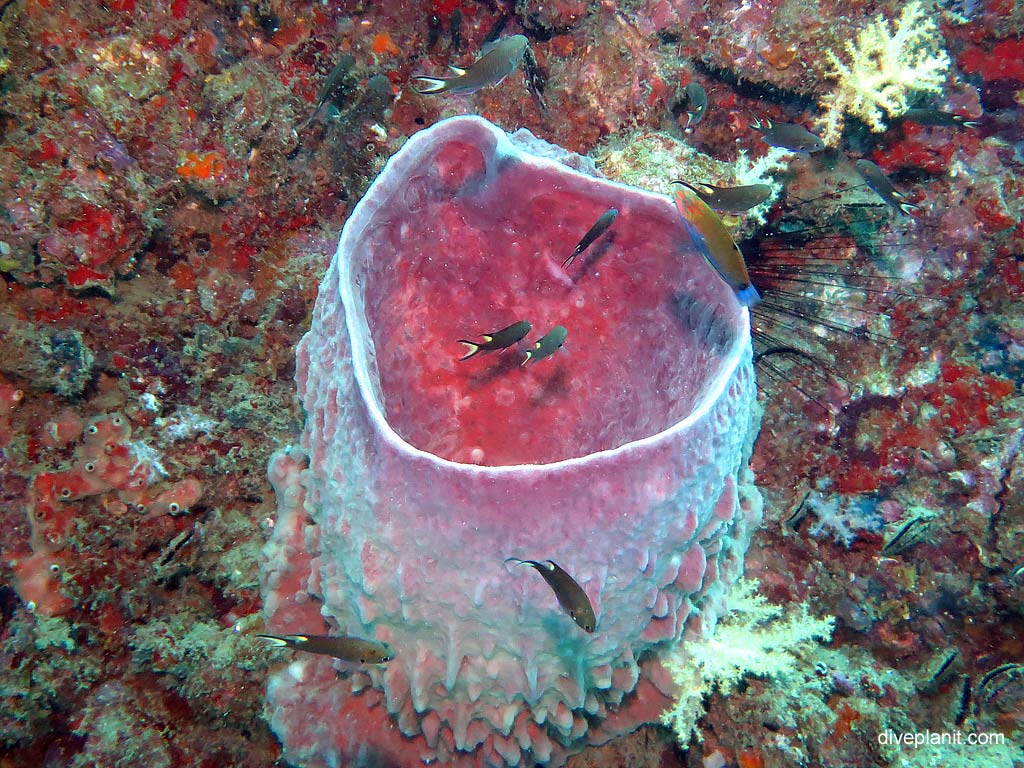 There are plenty of coralfish including this eight banded.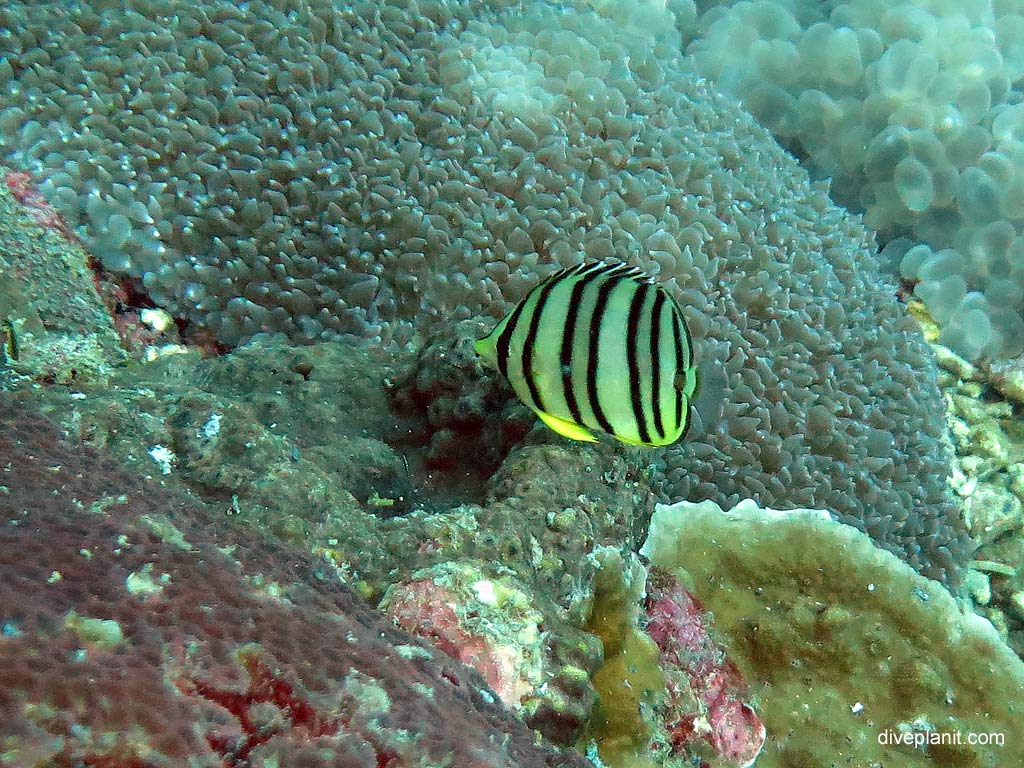 The powder blue surgeonfish – who looks good in any light.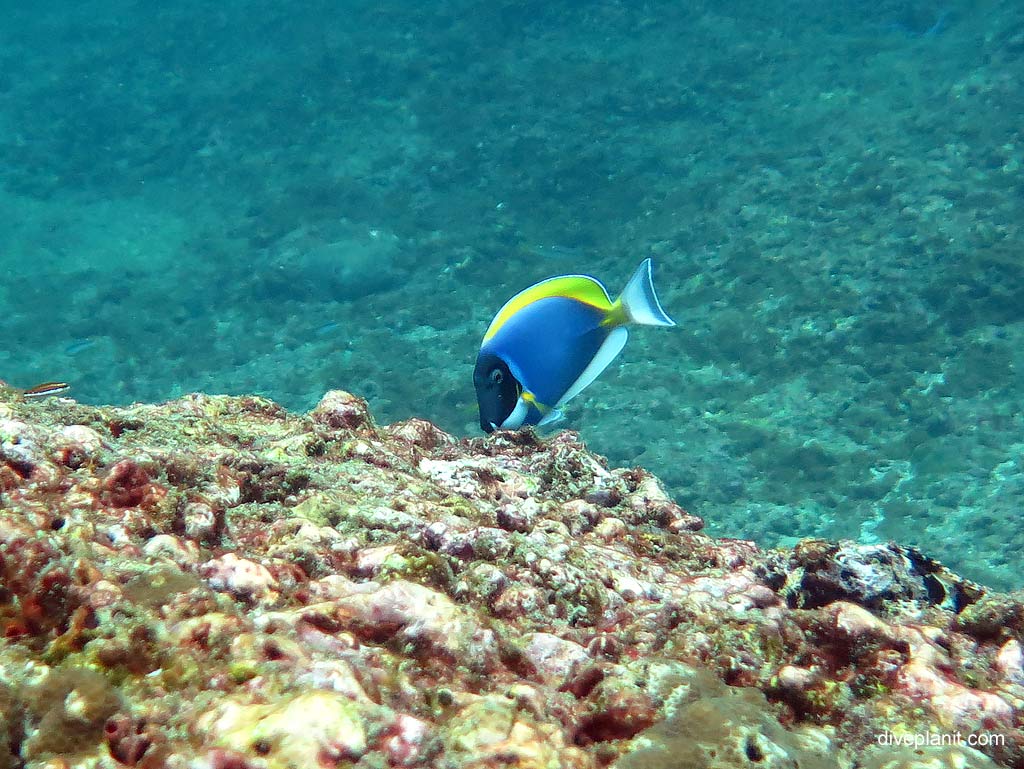 A little (male) spotted boxfish
A Java Rabbitfish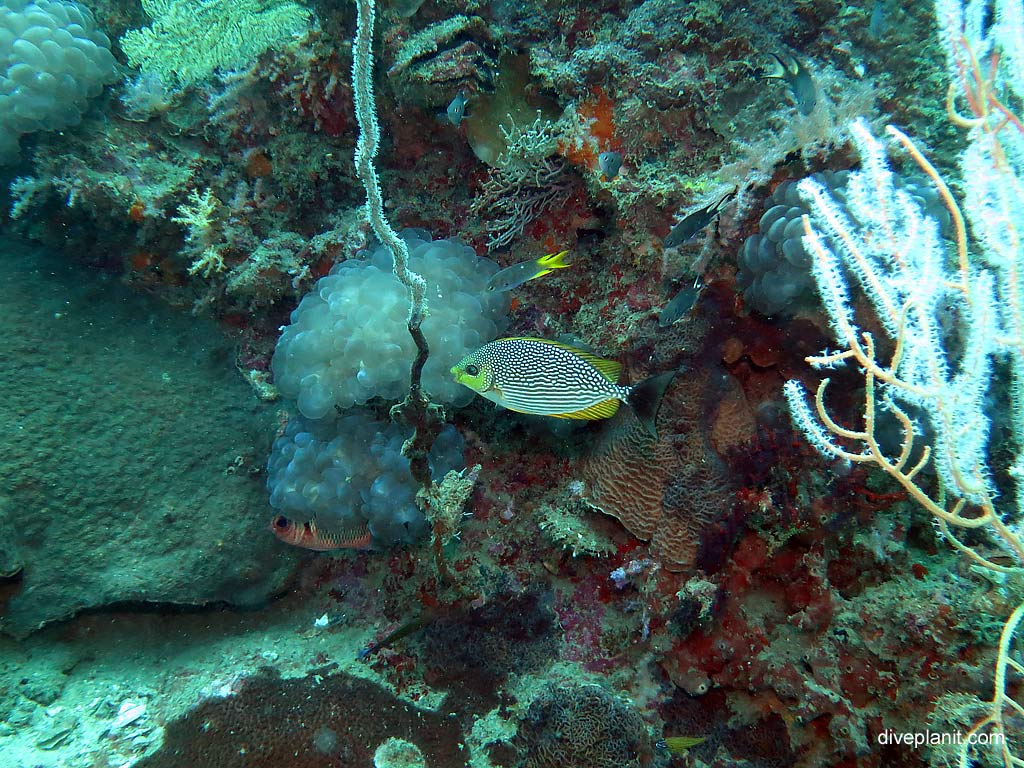 A red lipped parrotfish (no seriously)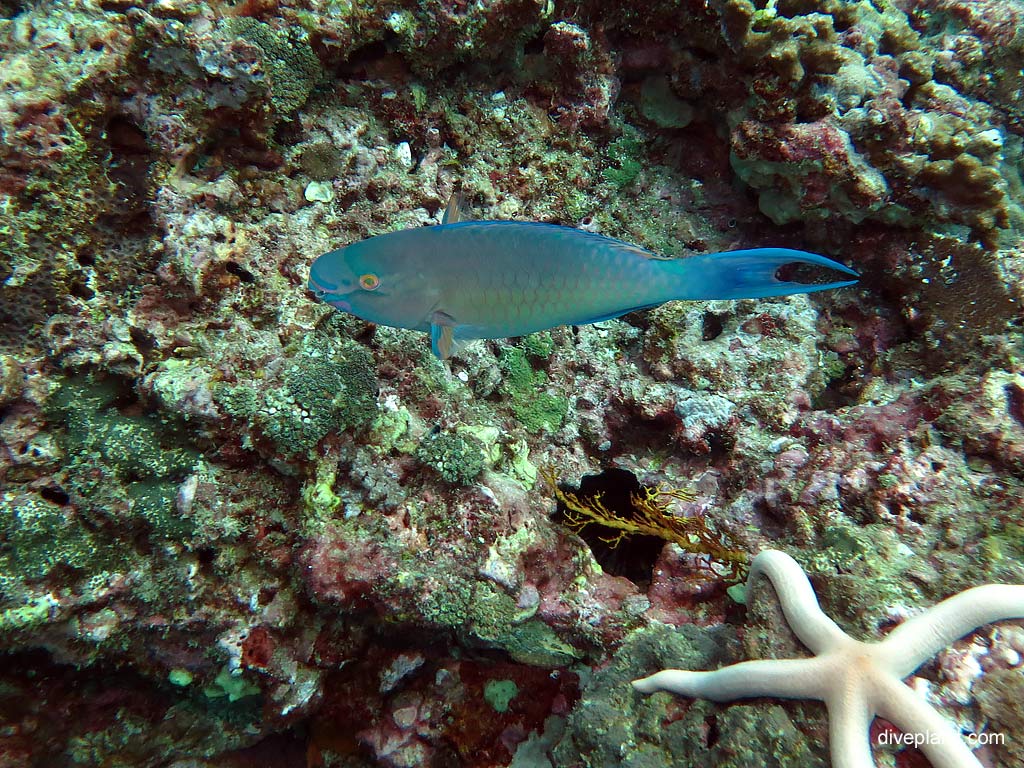 A finally, an as yet undescribed feather duster worm. There were two – the other was all white – not quite so delightfully photogenic as this one.