Site Type:
Wreck
Depth:

Top: 10M

Median: 15M

Location:
Between Lighthouse Island and Kepayang Island.
Lighthouse Wreck sits in a channel between two islands, and the current can sometimes be strong, and the tides can affect the visibility.
When I dived the current was pretty strong and the viz low (about 5 metres) but up close it was still great fun exploring the wreck's nooks and crannies, and it was possible (once reaching the wreck) to shelter behind it to escape the current.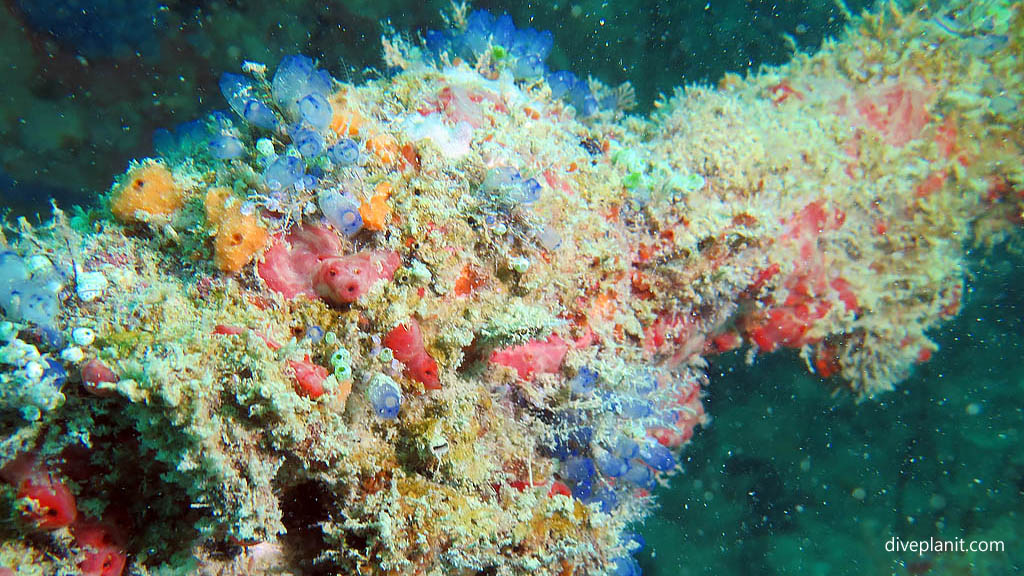 Up close, the colours on the wreck are spectacular.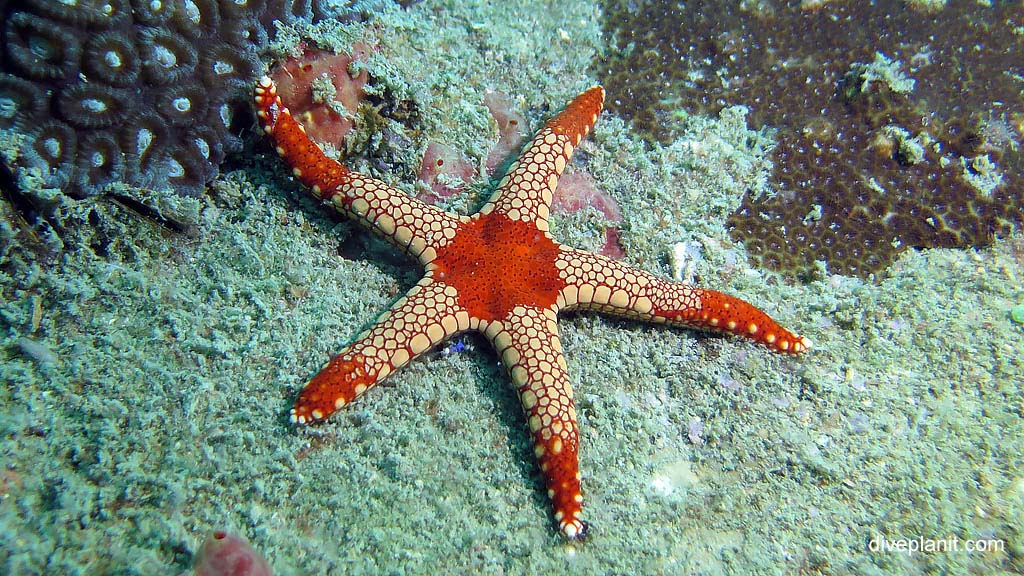 Lots of noduled seastars!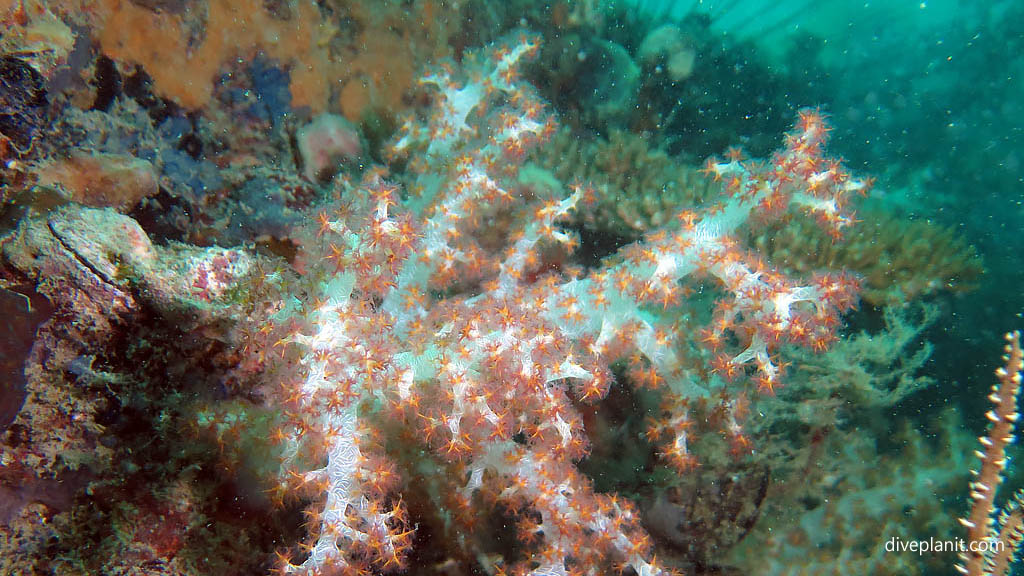 The wreck is surrounded by soft corals.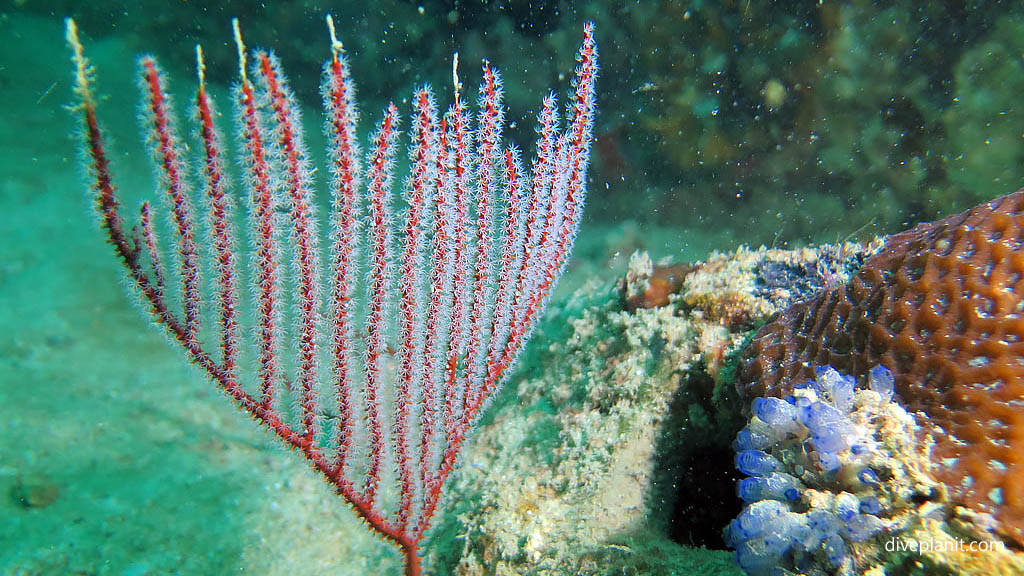 Some interesting sea fans – one looking like a candle arbre!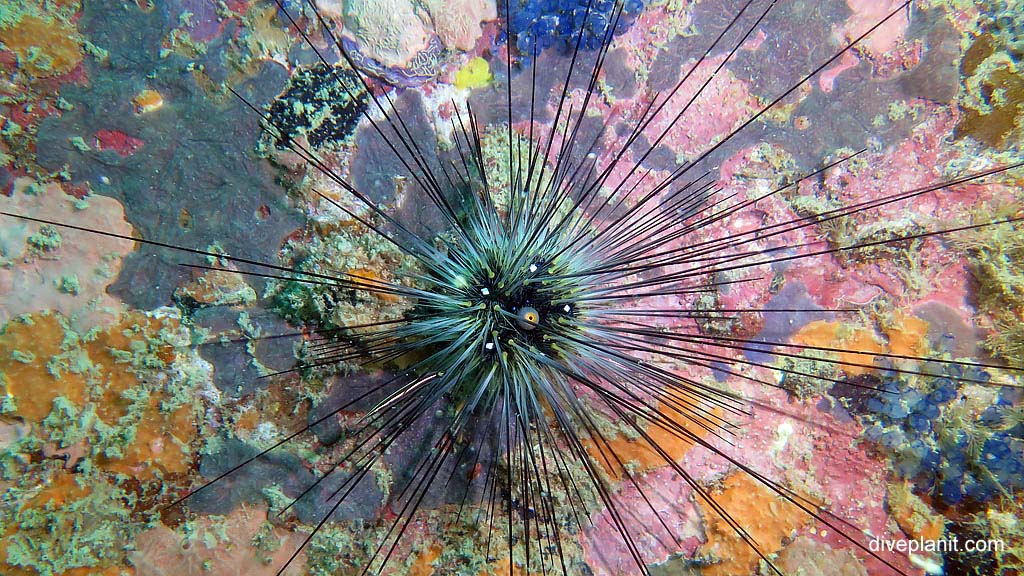 And lots of urchins.
A Blue Dragon (an Aeolid nudi – Facelinidae)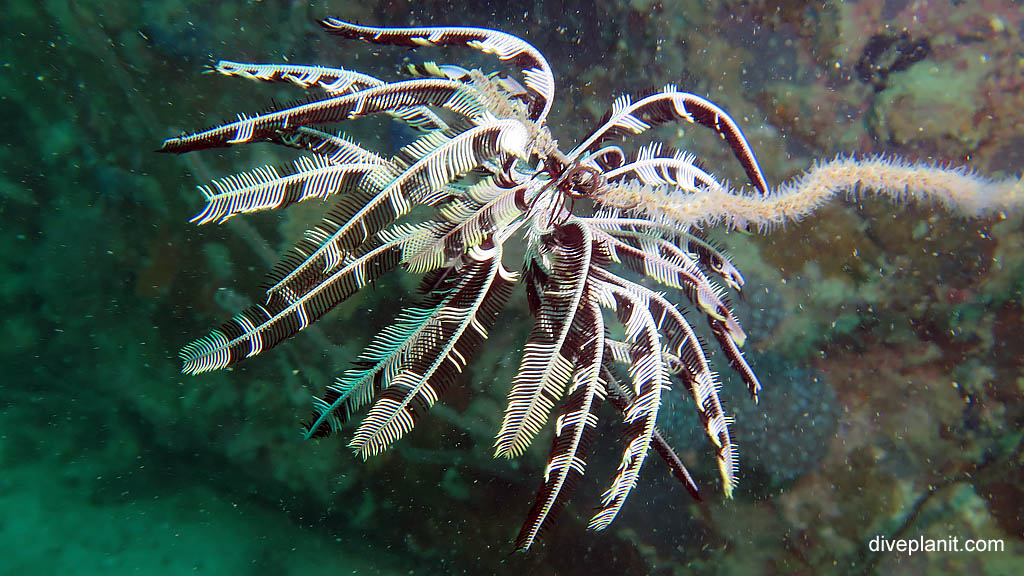 Plenty of feather stars too.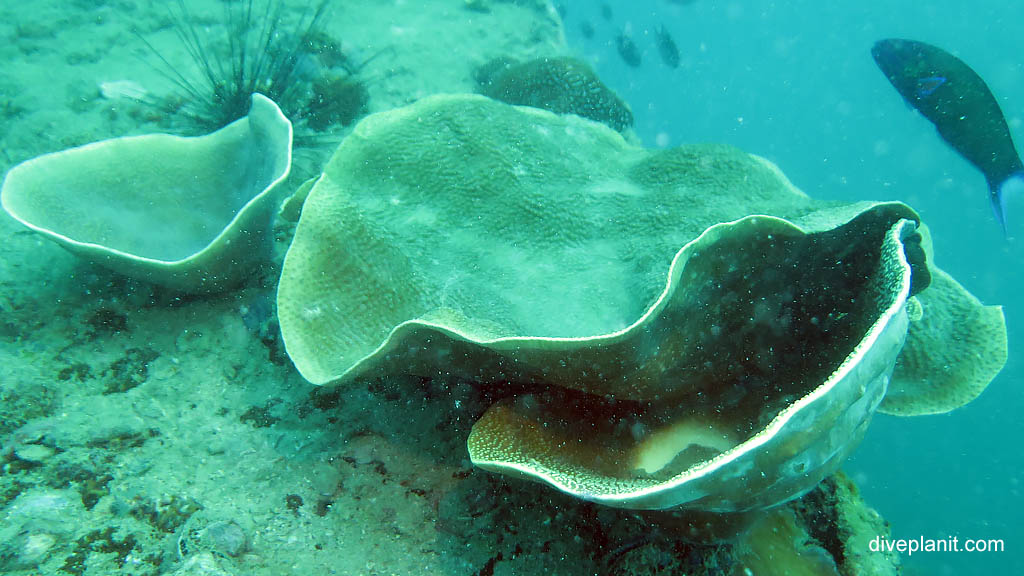 Interesting plate coral…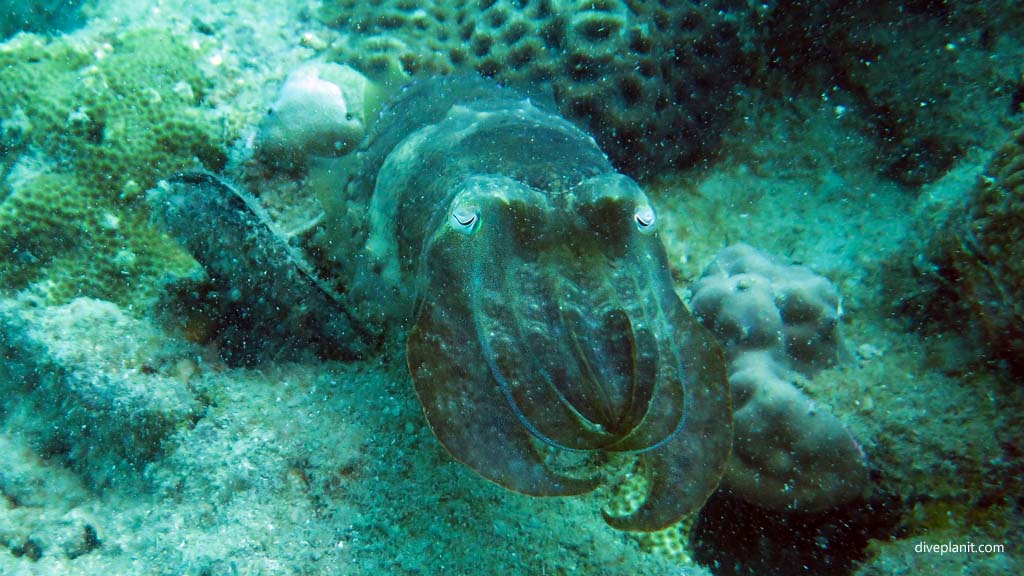 And this guy, at the end of my dive  – a gorgeous cuttlefish, bands of colours running along the length of his body as I watched him. Unfortunately this murky shot doesn't do him justice.