Site Overview
Dive Centres
Site Type:
Relatively shallow coral garden
Depth:

Top: 5M

Median: 12M

Bottom: 25M

Location:
Where Landoro Passage meets the ocean at the western end of Uepi Island, Solomon Islands
Landoro Garden is a classic second dive – you could easily stay above 15m if you needed to – though for some reason my computer had me at 25m twice in the first 10 minutes of the dive.  Maybe it was to try and capture this Bignose Unicornfish? – A common sight in this part of the Solomons.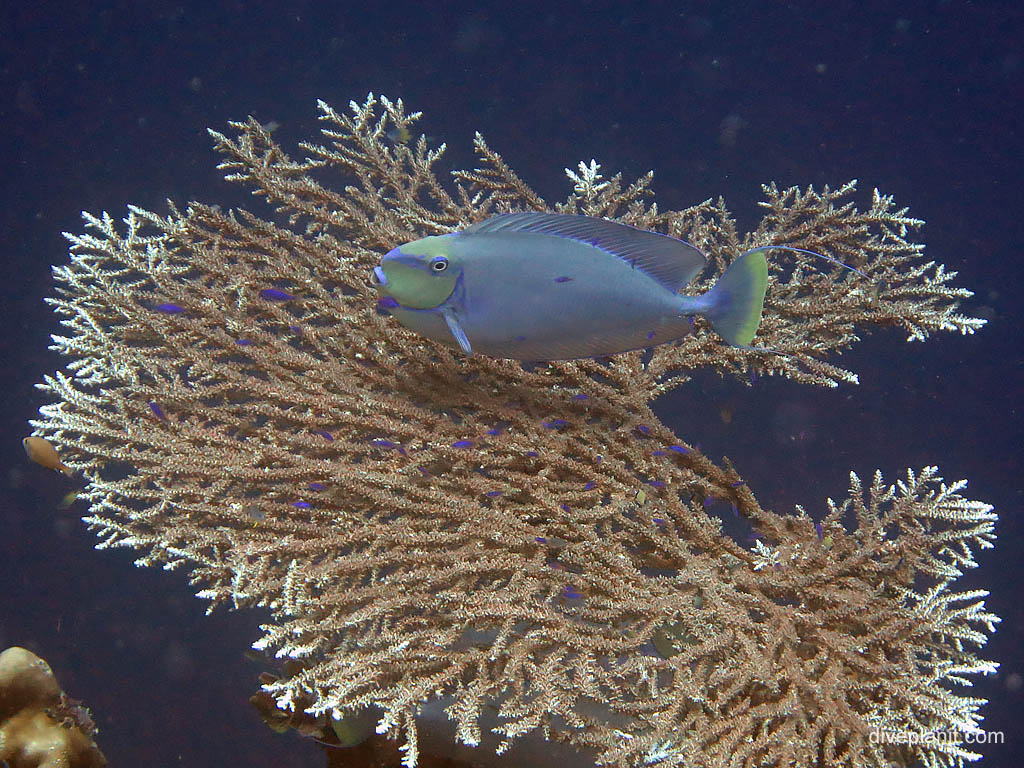 There is a bit of an outer wall, but most of the dive is spent weaving around large coral bommies separated by sandy bottoms with occasional thickets of staghorn coral.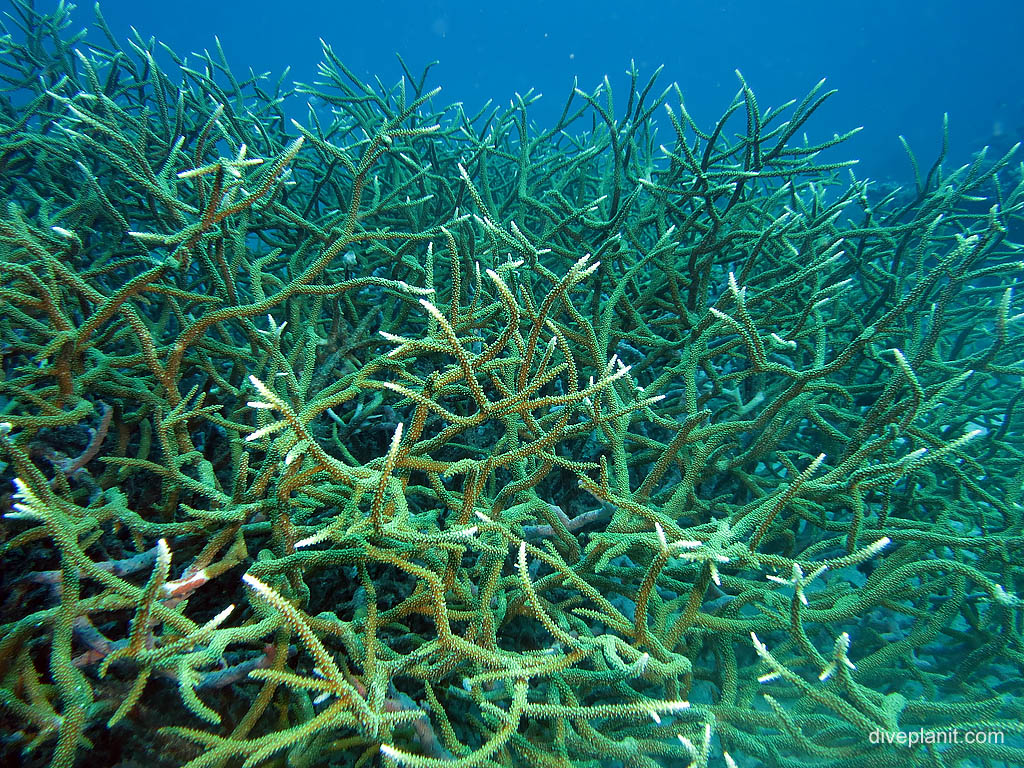 The sort of place where you'd find Saddle butterflyfish,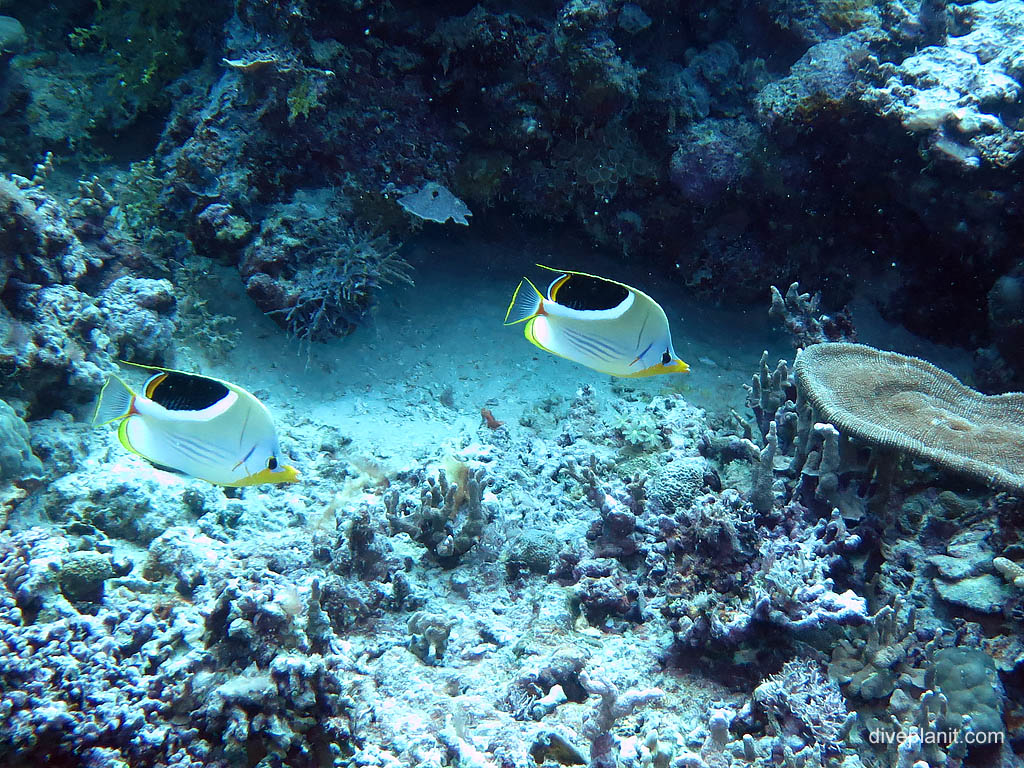 And this little guy – the Netted Toby.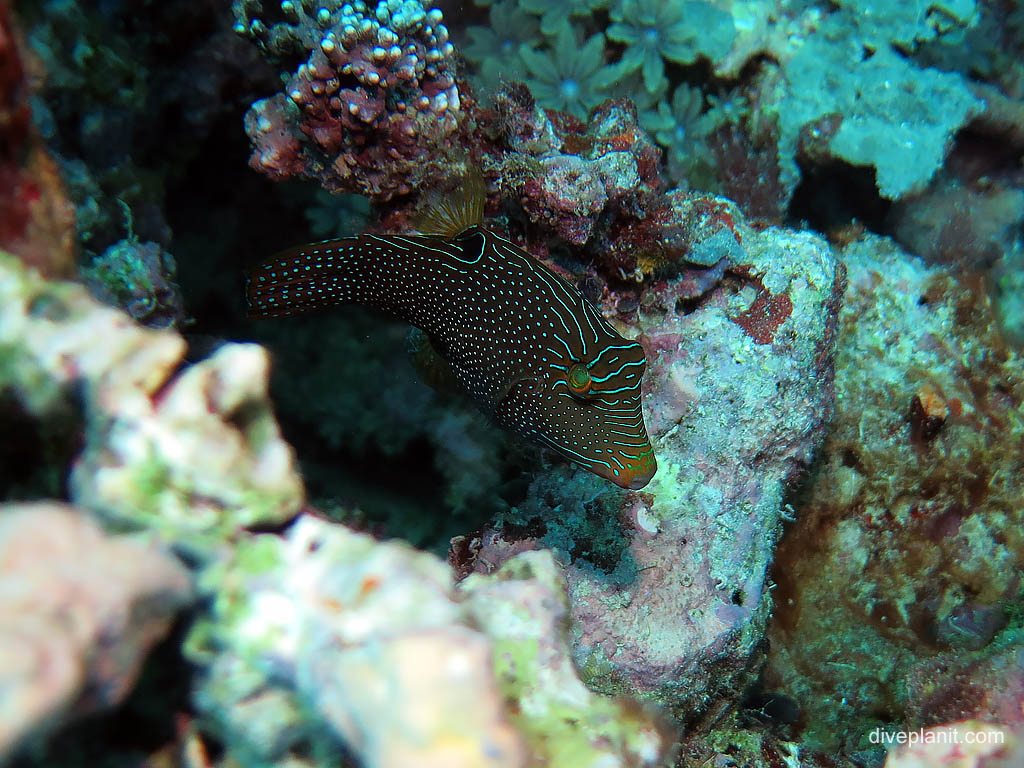 A noticeable feature of this dive is the number of bivalves – that's giant clams – not just in isolation, but in pairs and even threes.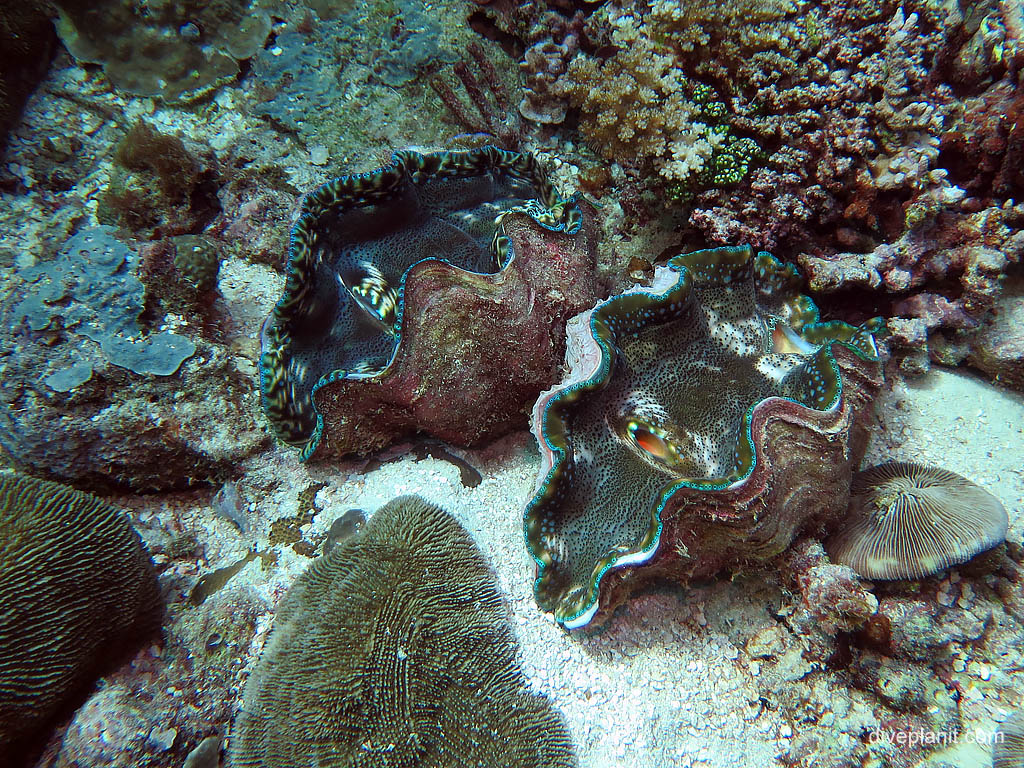 There are pockets of soft corals as well as hard corals – including these mimicking little palm trees.
Lots of ascidians everywhere, or all colours, shapes and sizes.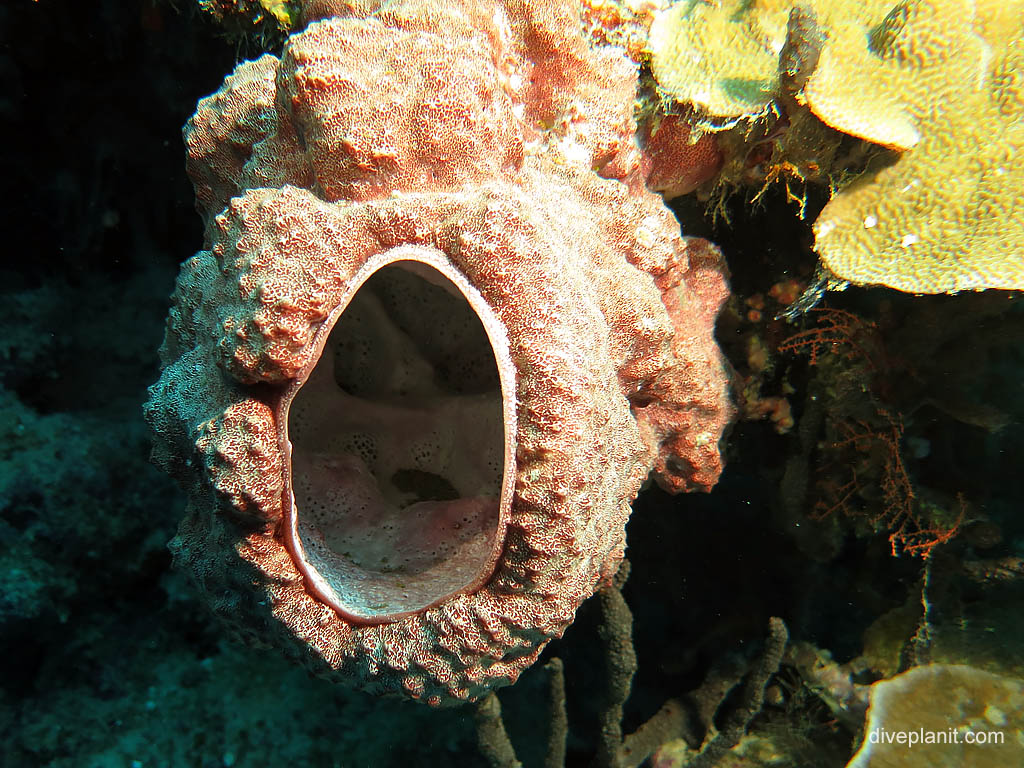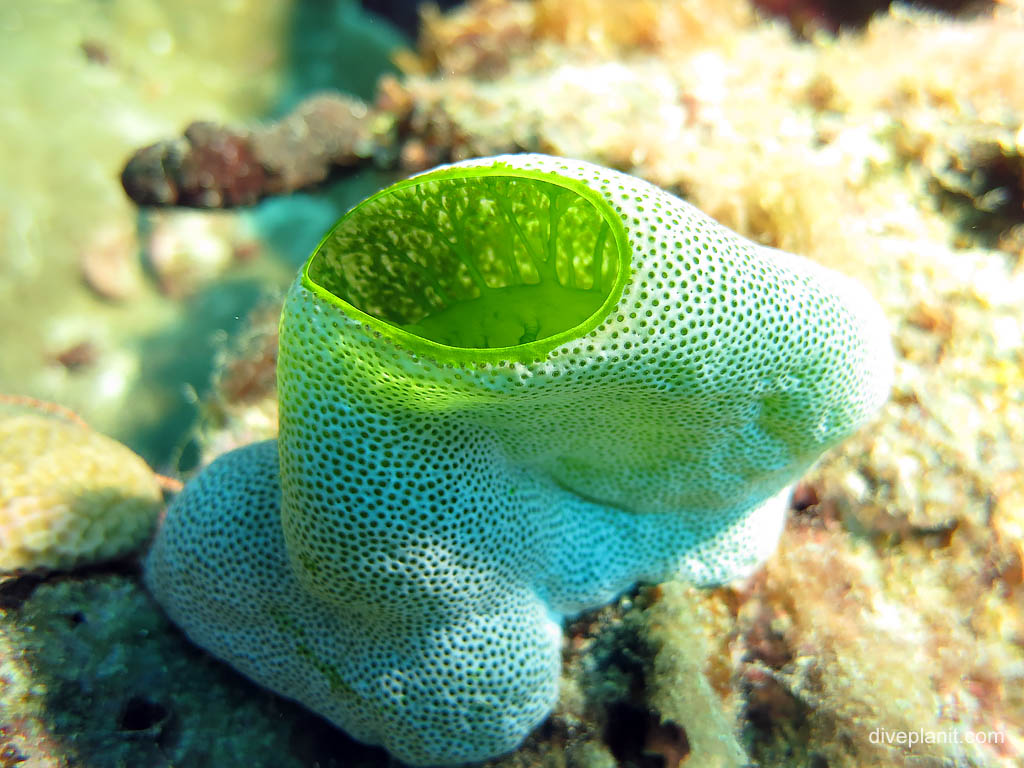 The Solomons appears to have its own subtly distinctly coloured anemonefish.  Similar to a Clarks, but with a dark margin on the two white bands, and dark gold body, and yellow fins, tails and nose!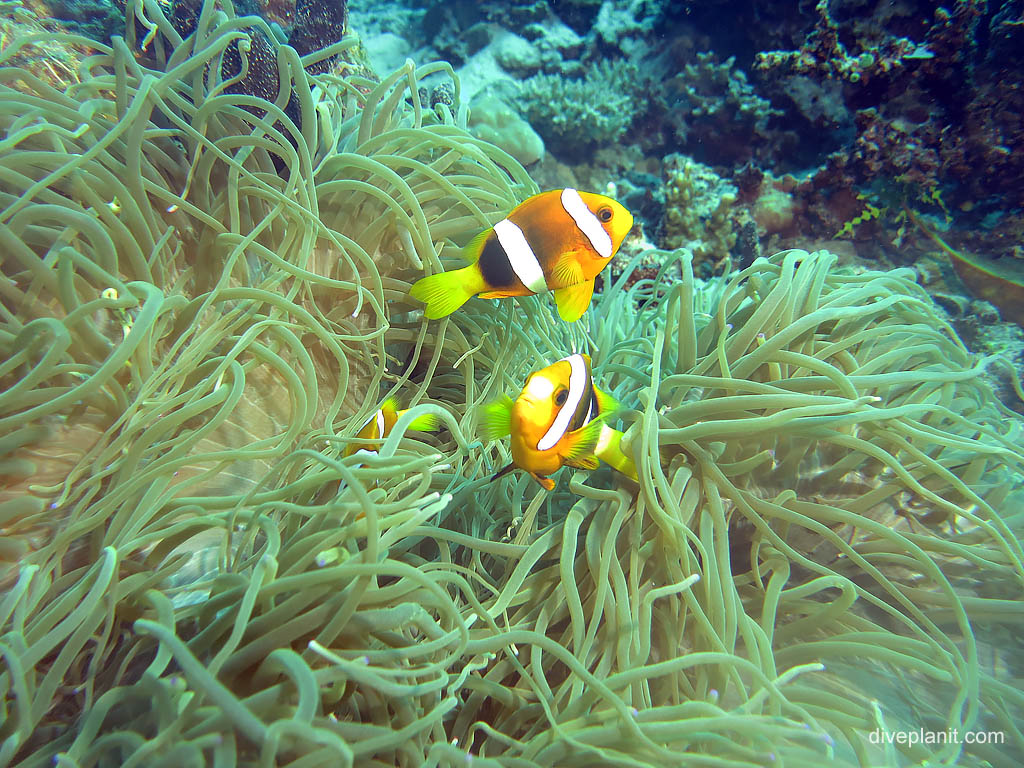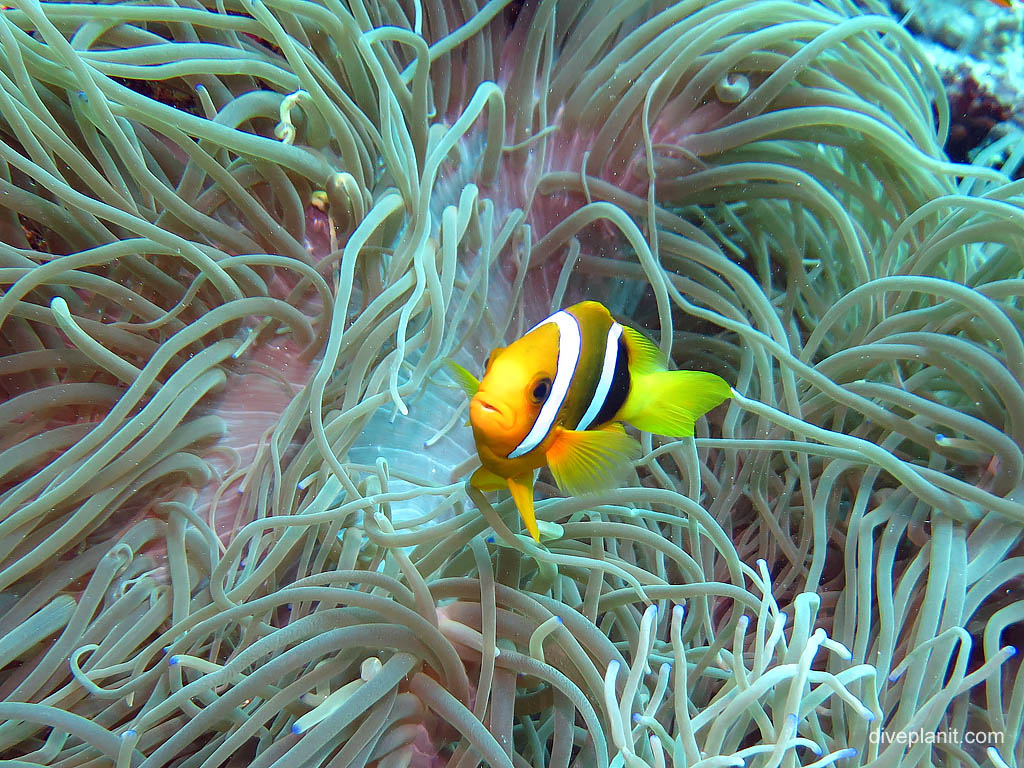 There are many different Anemonefish found around the Solomon Islands. A few of them feature in  this video.
Like all the other dives at Uepi, there is a designated 5m point where you can do your safety stop and still enjoy the dive.