Site Overview
Dive Centres
Site Type:
Wreck
Depth:

Top: 12M

Median: 22M

Bottom: 32M

Location:
The Kyokuzan Maru wreck lies in the bay between Cabilaun Island and Busuanga Island about 30 minutes from the El Rio Y Mar Resort.
For wreck diving lovers, the Kyokuzan Maru wreck is largely intact with a deck at 22m. Inside the wreck is a car and pottery with the ship's insignia. The funnels have fallen to starboard and make interesting swim throughs.
The wreck sits upright in about 45 m of water, but the top of the T mast is at 12m so it's easy to make a steady descent from 12m down to the deck at about 22 meters. There is also U mast between the T mast and the stern which starts at a depth of 15 m.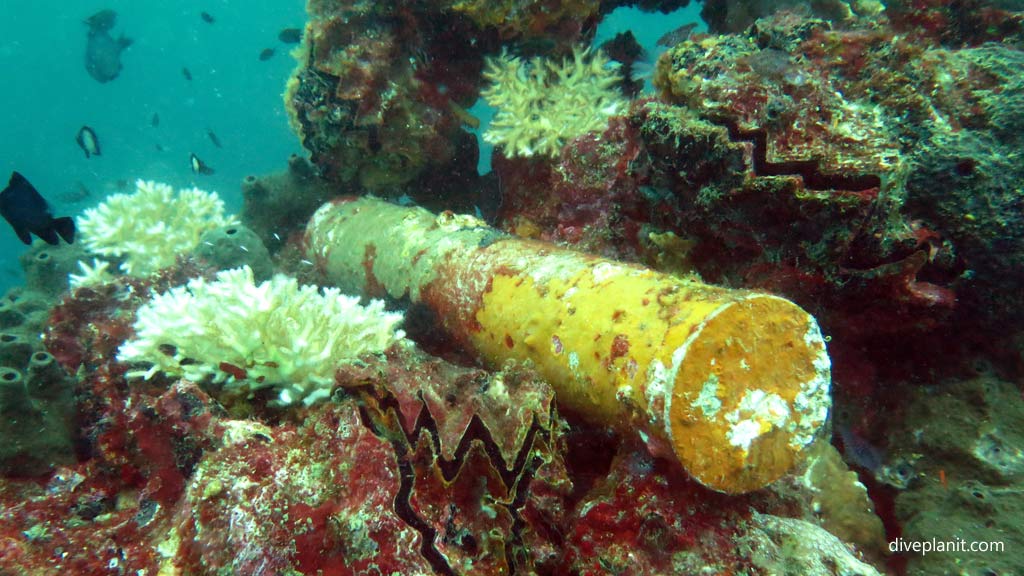 In the time of the single dive we were only able to explore the rear half of the ship from the stern to the wheelhouse.
Like many wrecks of this age it has become almost a natural reef; a tasselled scorpionfish lounge on the handrails,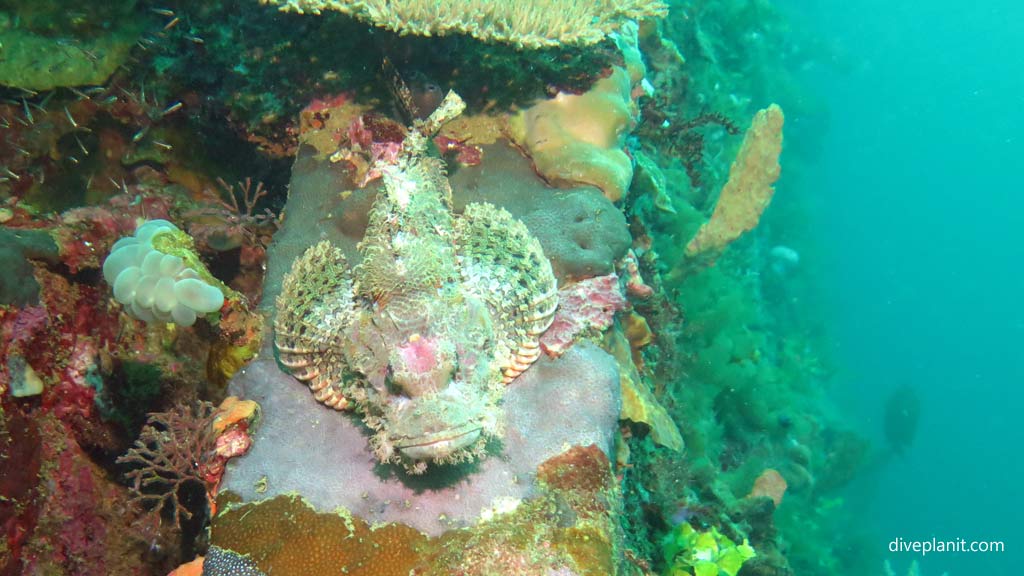 and pufferfish hide in the corals on the decks.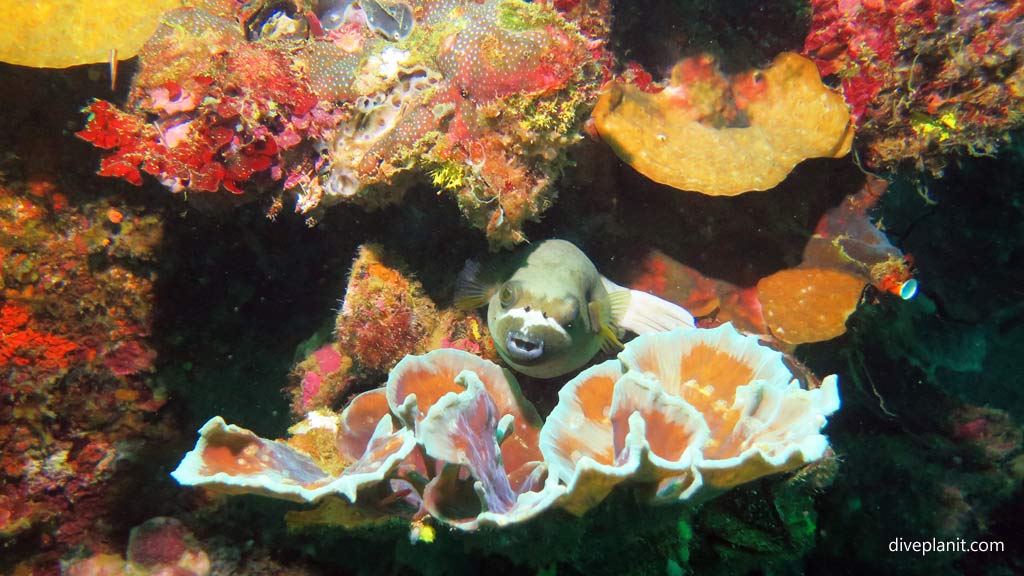 There are various fixtures of interest such as the gun mount on the stern (the gun, of course, is no longer there), and the cargo holds are wide open allowing easy penetration from the top into one and out of the other.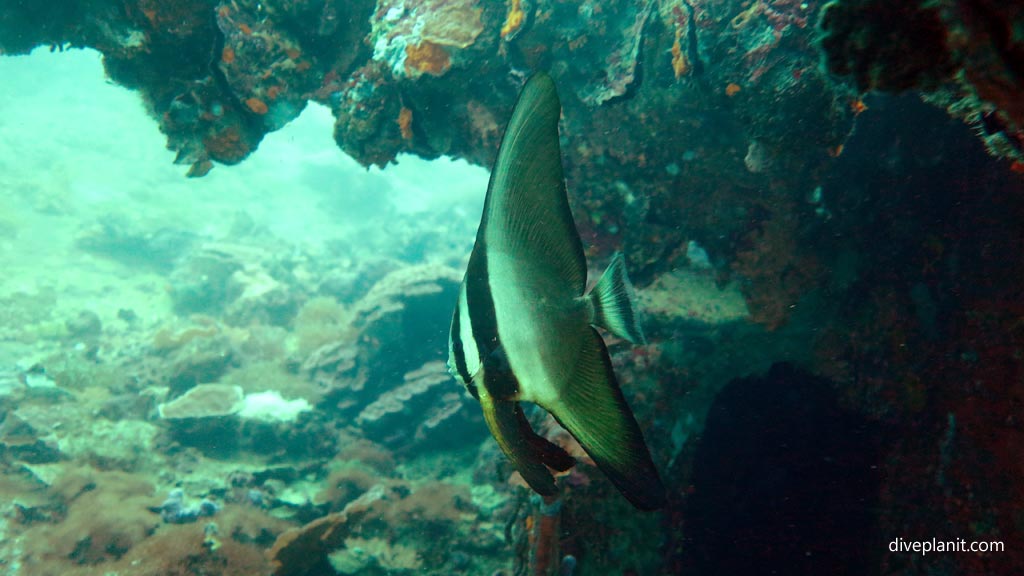 There are various places where you can penetrate the wreck reasonably safely. One of these areas houses the remains of a car, identifiable mainly by the whitewall tyres which appear impervious to seawater.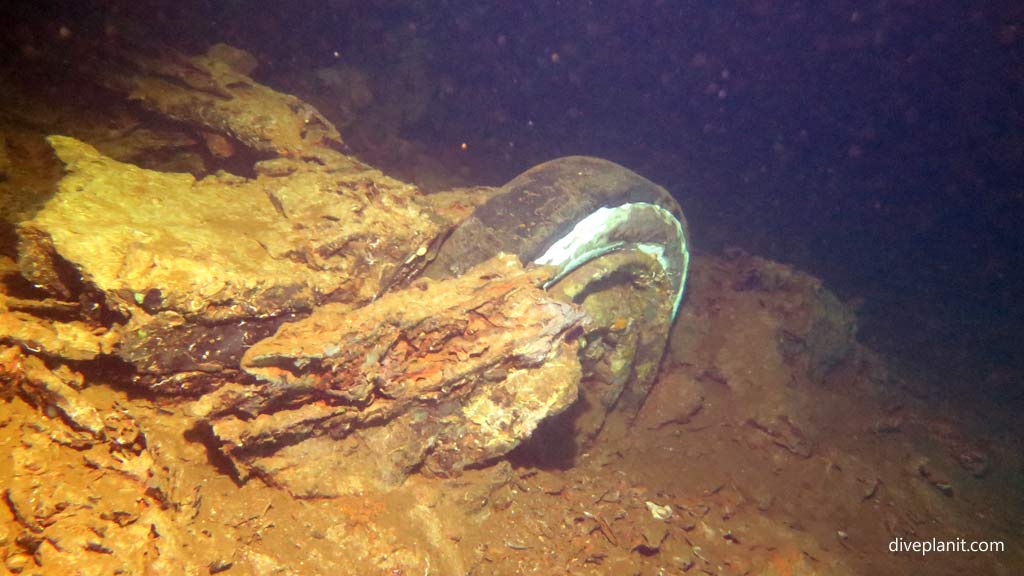 There is another area which was once a canteen, and the floor is strewn with the remains of crockery with the ship's insignia on it.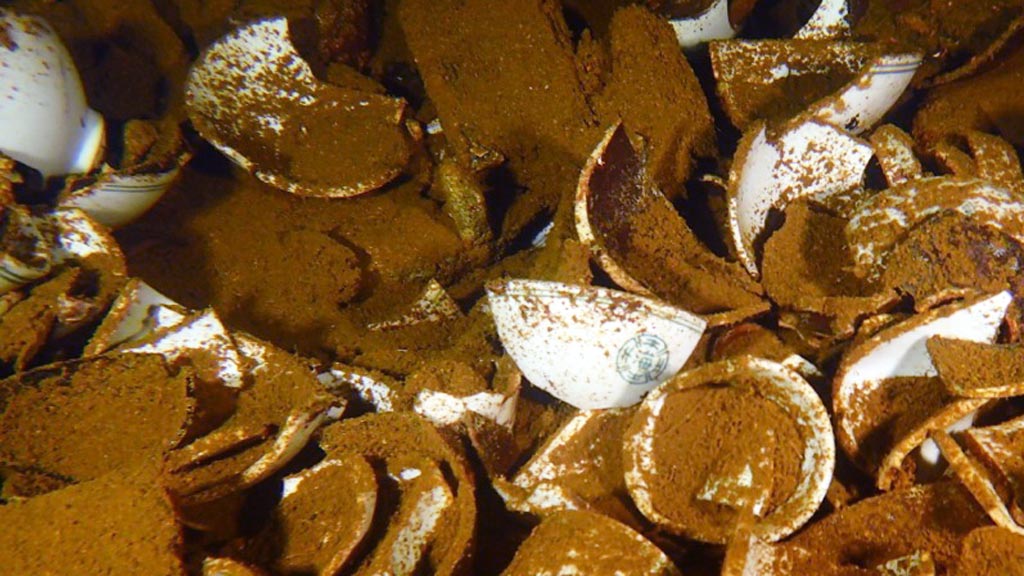 The funnel has fallen to starboard and lies almost horizontally providing an enticing swim through.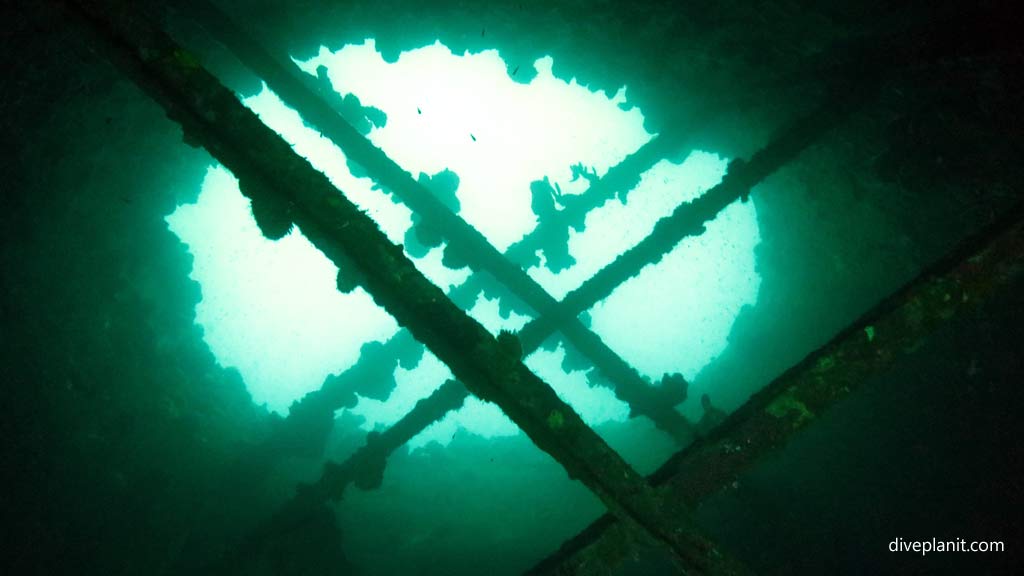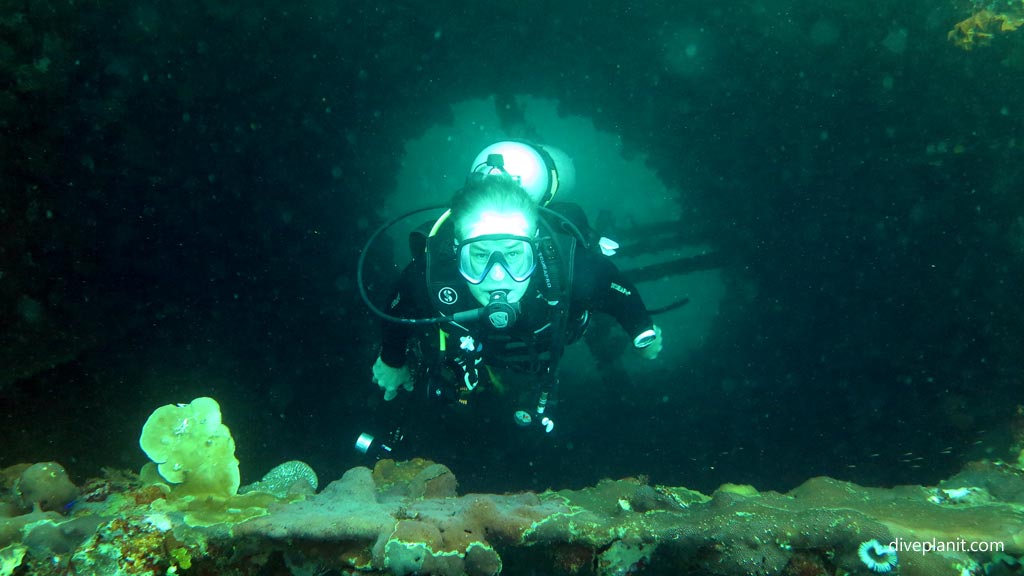 It's also possible to stand within the wheelhouse, though it's quite difficult now to imagine how it once may have looked.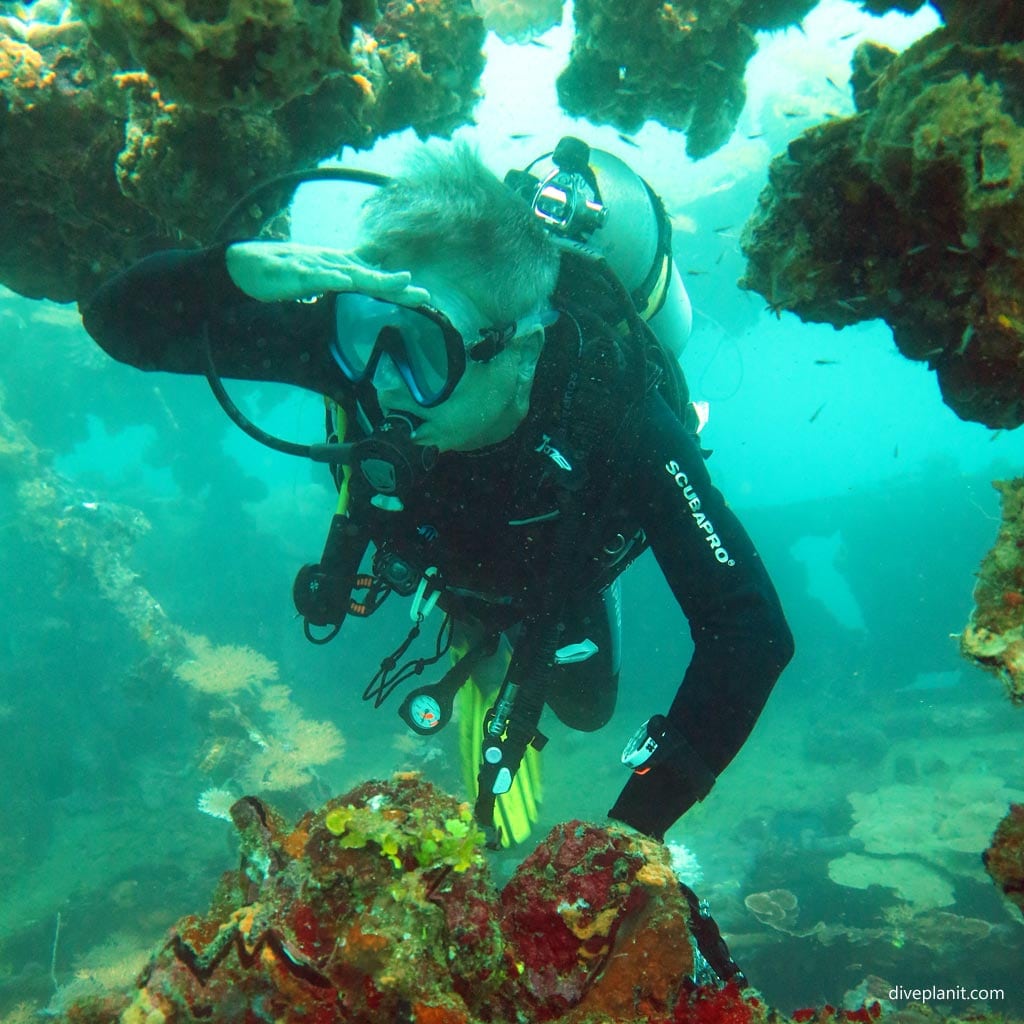 Though there are few artefacts, at 140m long, the Kyokuzan is an excellent dive, and well worth doing at least twice.