Site Overview
Dive Centres
Site Type:
Wreck with macro (Nudi's) and reef fauna
Depth:

Top: 18M

Median: 19M

Bottom: 25M

Location:
In the bay east of Phuket and northwest of Ko Phi Phi
A reasonably large car ferry which sank in 1997 after hitting Anemone Reef – a nearby dive site. Like many wrecks, it quickly became a natural reef and as well as being covered with sponges, and anemones, it provides a refuge for morays, schooling fish and even some reef fish. Inside it is full of sweeps.
Above the foredeck outside, a school of Fusiliers part like a curtain as a diver passes through.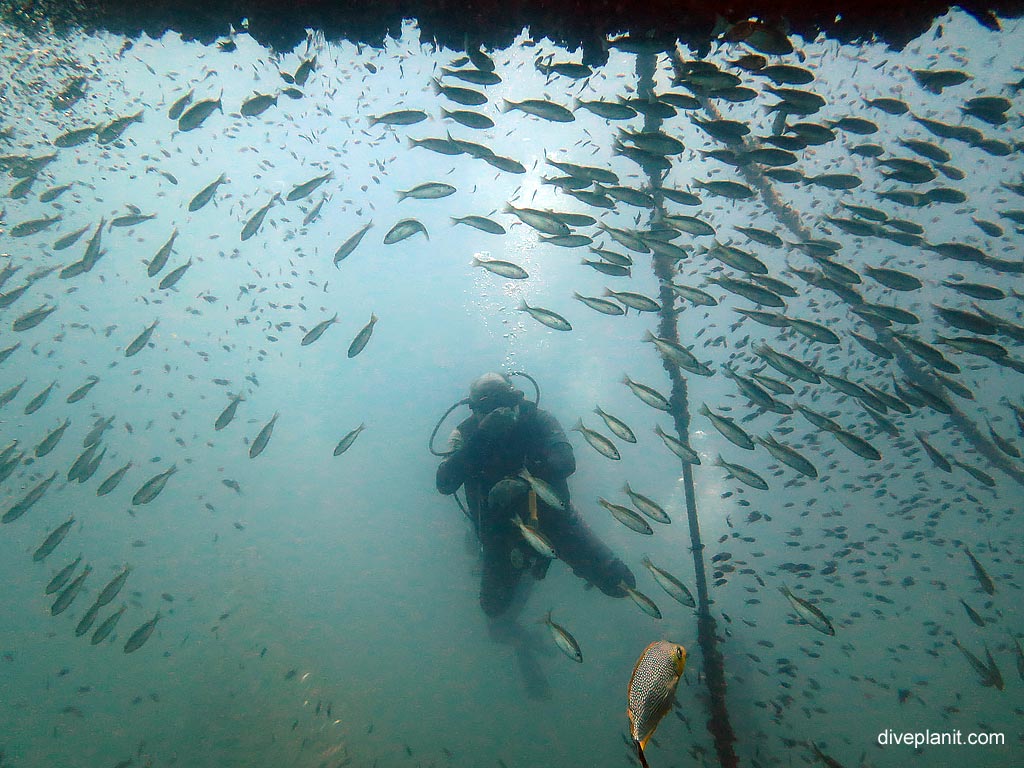 Down on the deck in a more sheltered spot, you'll find Lionfish floating in corners and in the pipework look for eels – like this fimbriated moray.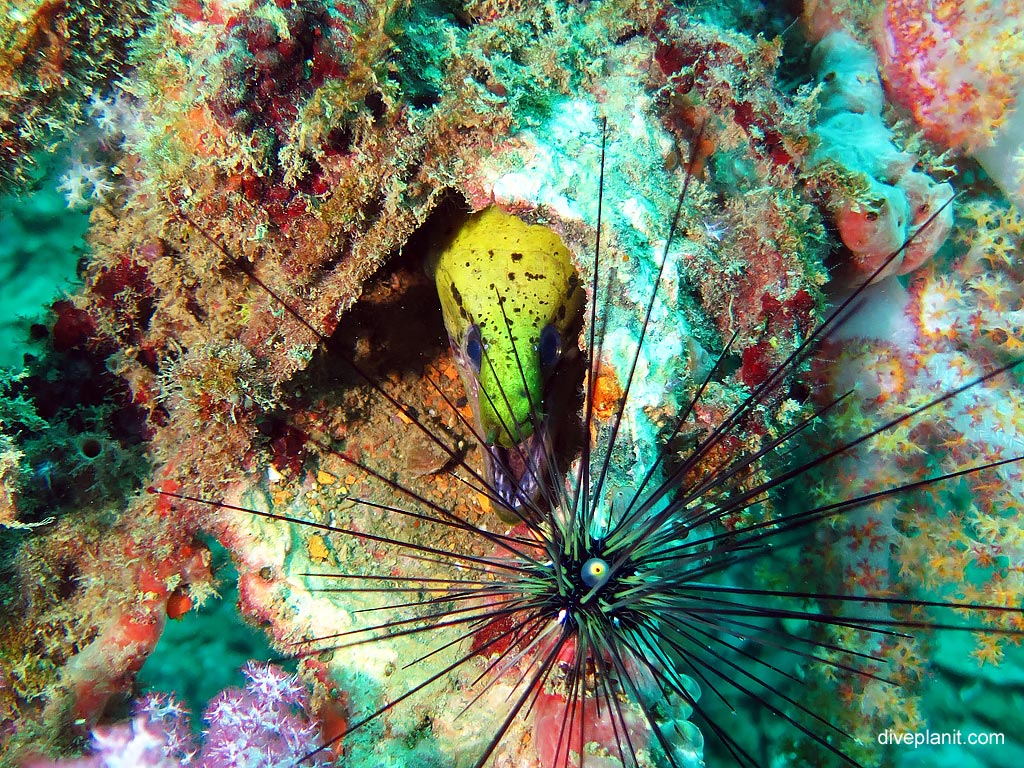 There are  few mid-sized reef fish, but not as many as you might expect.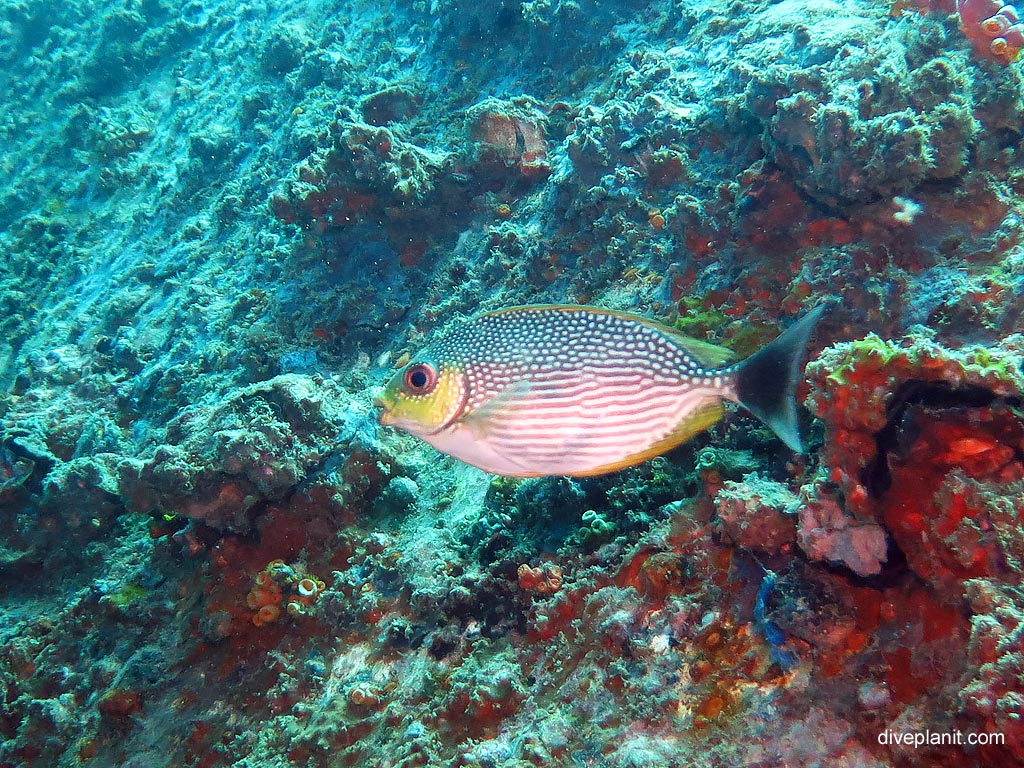 But there are plenty of nudis – more than you would expect, like this lovely dark margined glossodoris.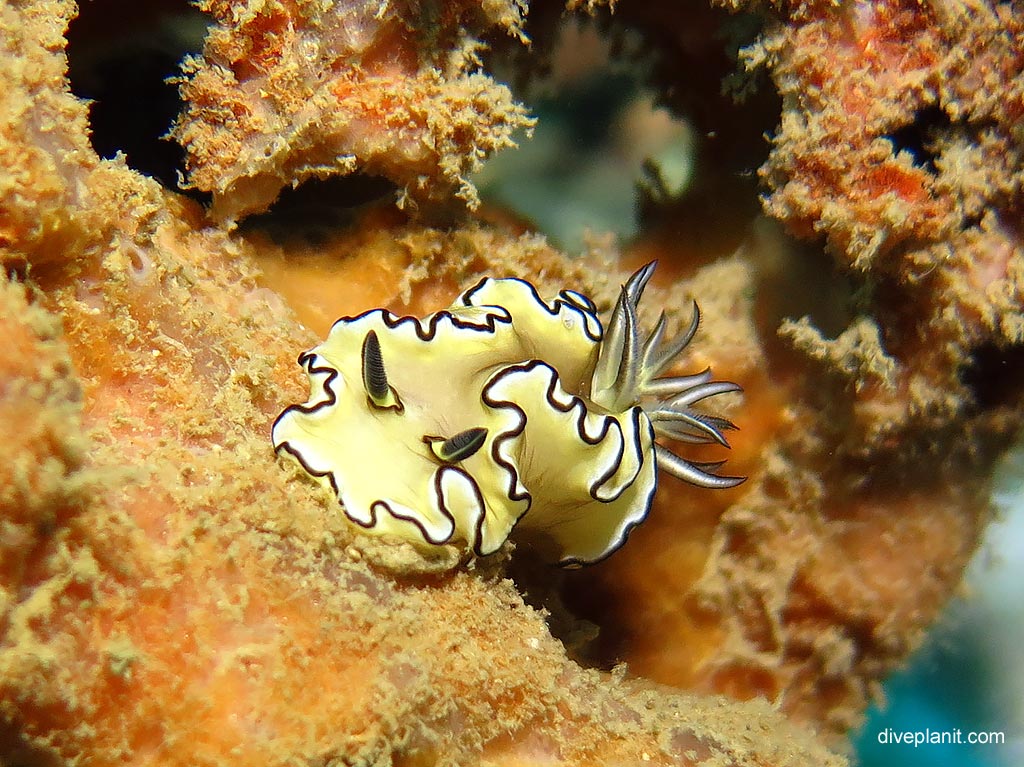 Though the wreck might look a bit drab on first appearances, take a good torch and you'll see it is in full techno-colour – not just black, white and grey.