Site Overview
Dive Centres
Site Type:
The other interesting stuff
Depth:

Top: 5M

Median: 12M

Bottom: 20M

Location:
Hardy Reef is about 50kms north of the Whitsundays conveniently accessible via ReefWorld owned by Cruise Whitsundays.
Five dives on Hardy Reef, part of the Great Barrier Reef, were undertaken on two consecutive days in spring during a ReefSleep overnight stay on ReefWorld owned by Cruise Whitsundays. Rather than document what we saw on any particular dive, it seems more useful to illustrate the large variety of corals, fish, nudis and other miscellaneous critters by type, so this 100m stretch of reef is covered in four parts: Hardy Reef Nudis, Hardy Reef Fish, Hardy Reef Coral and Hardy Reef Seastars and other critters. So take your time and read them all. Firstly, a few sea stars – ranked by numbers of legs!
A four-legged Peppermint seastar – hope it grows back soon.
A Heffernans seastar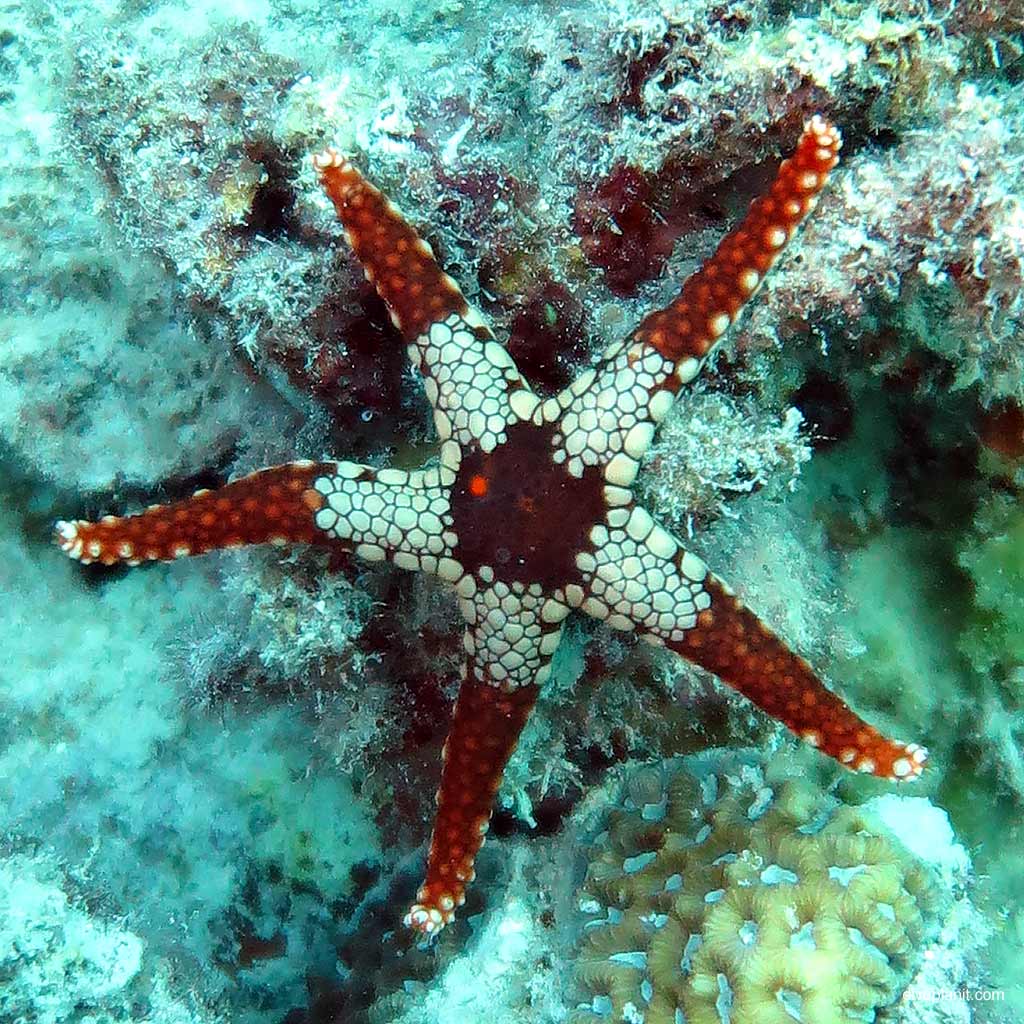 A really nicely defined Indian seastar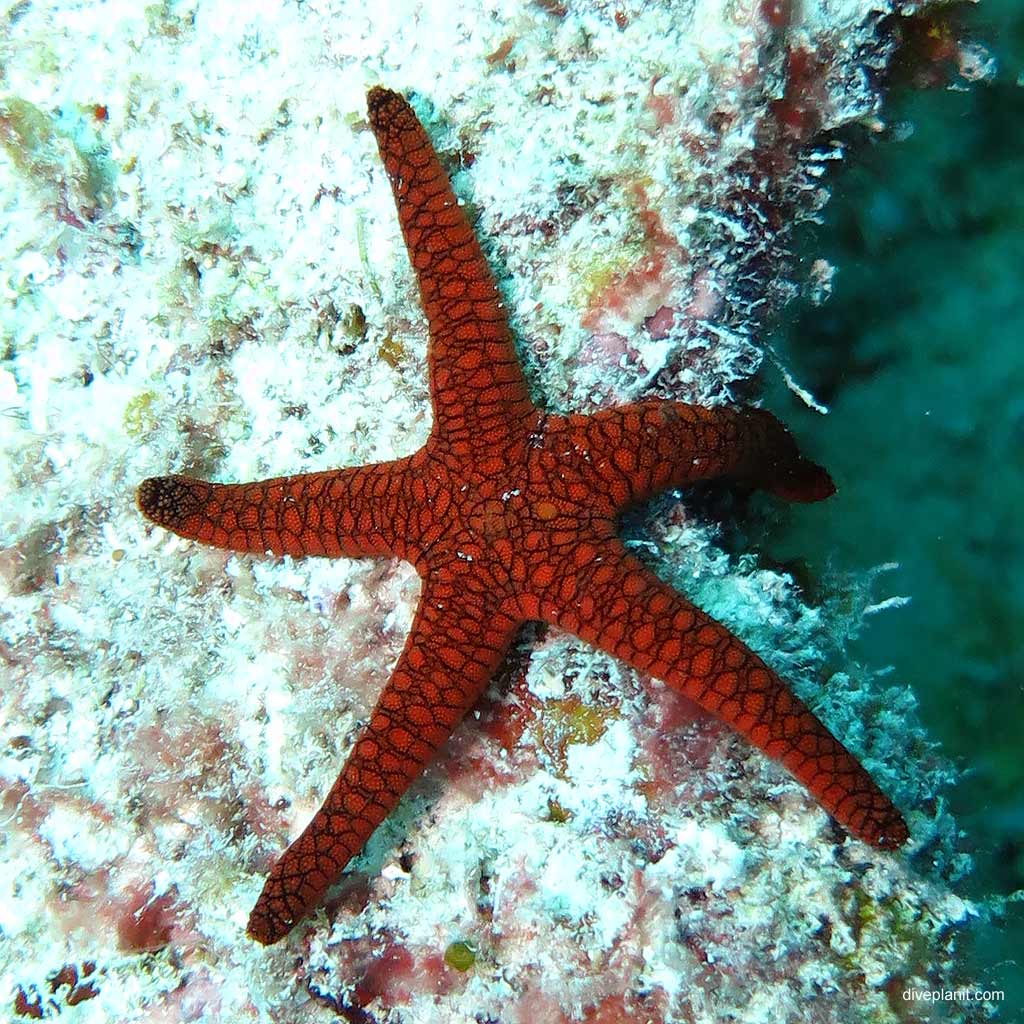 A couple of truly undefined seastars in green,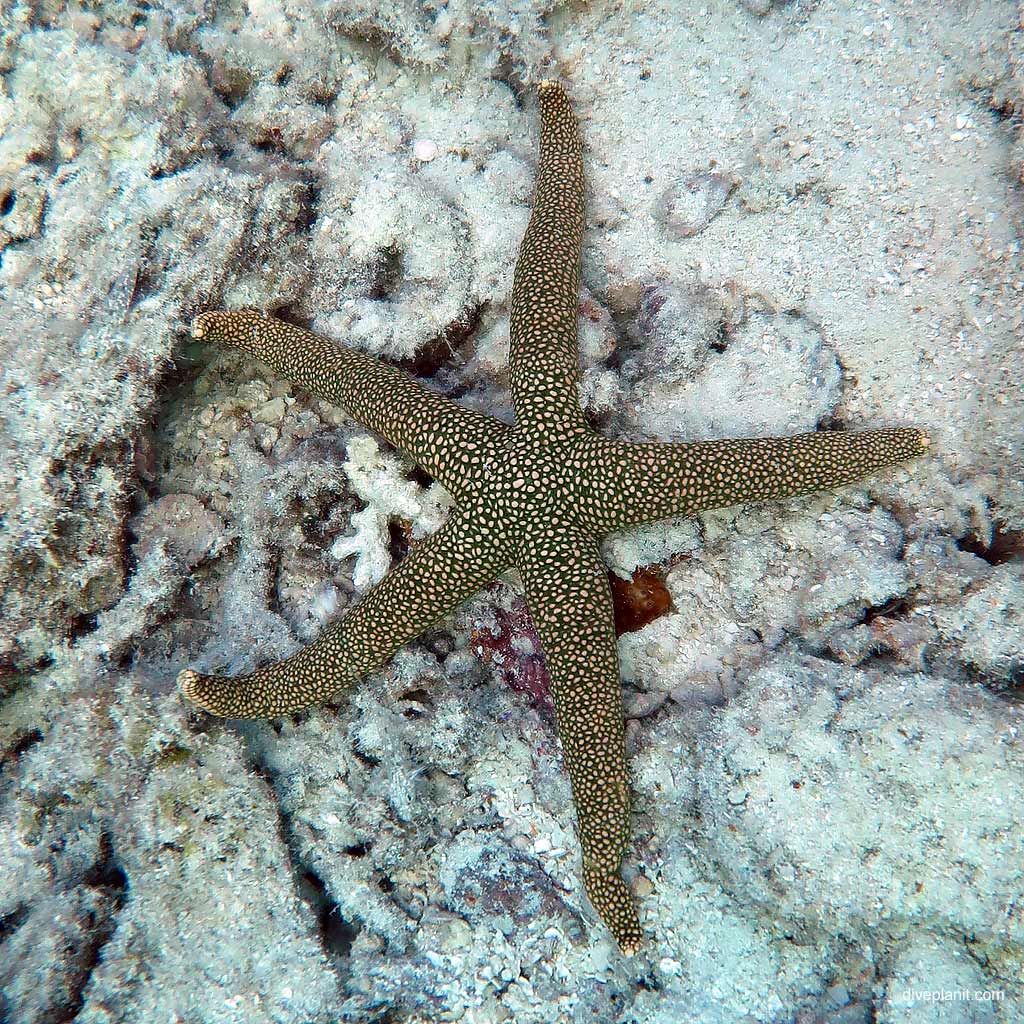 Also available in orange.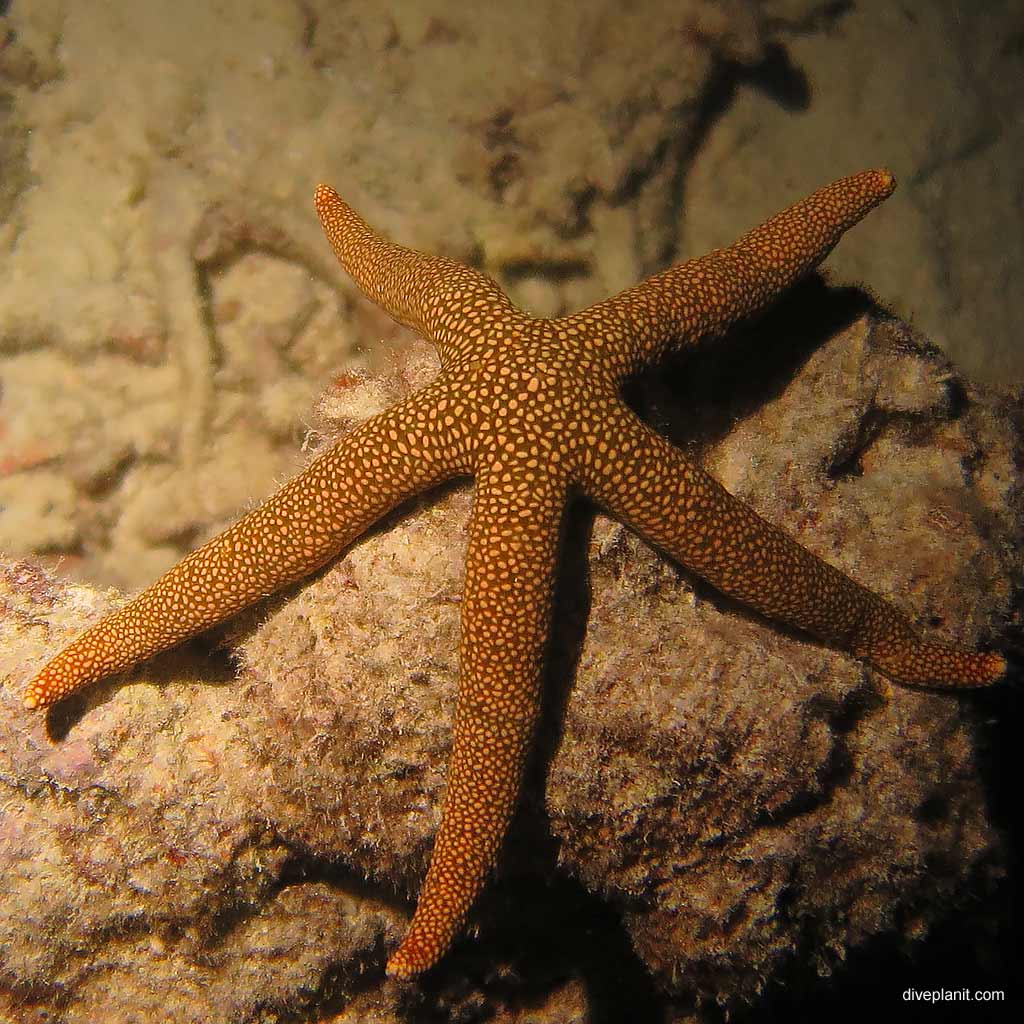 Finally, a six legged Luzon seastar.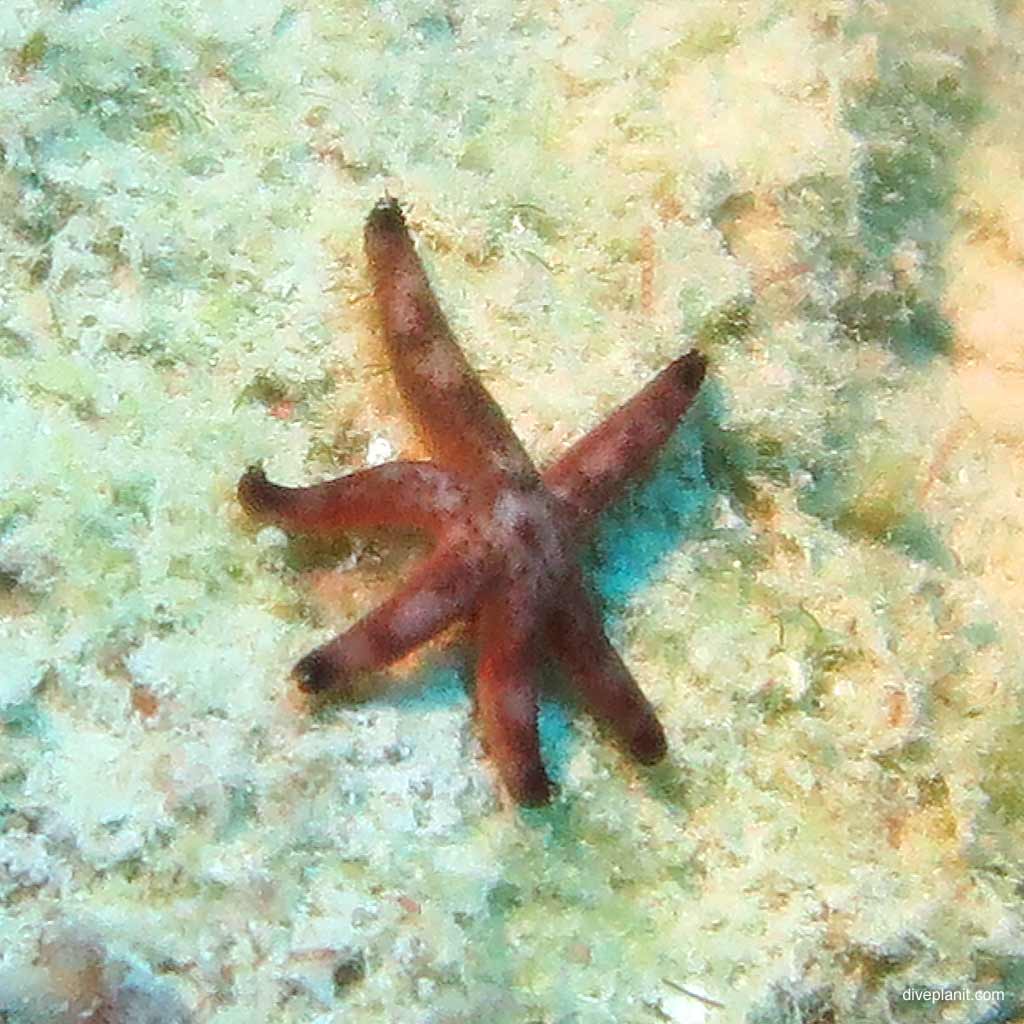 And a feather star, which most people don't realise is another seastar with its mouth on the top, and a lot more arms to feed itself.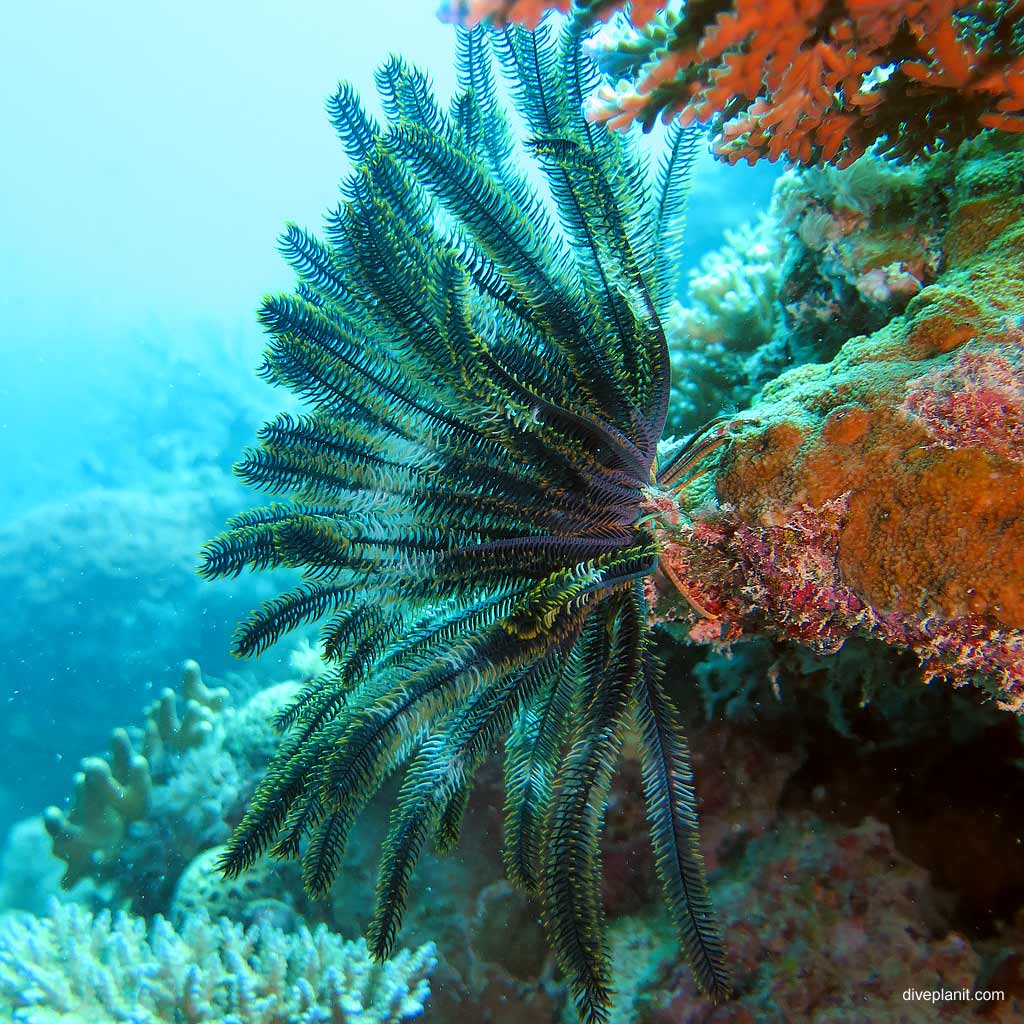 The hermit crab has eight legs!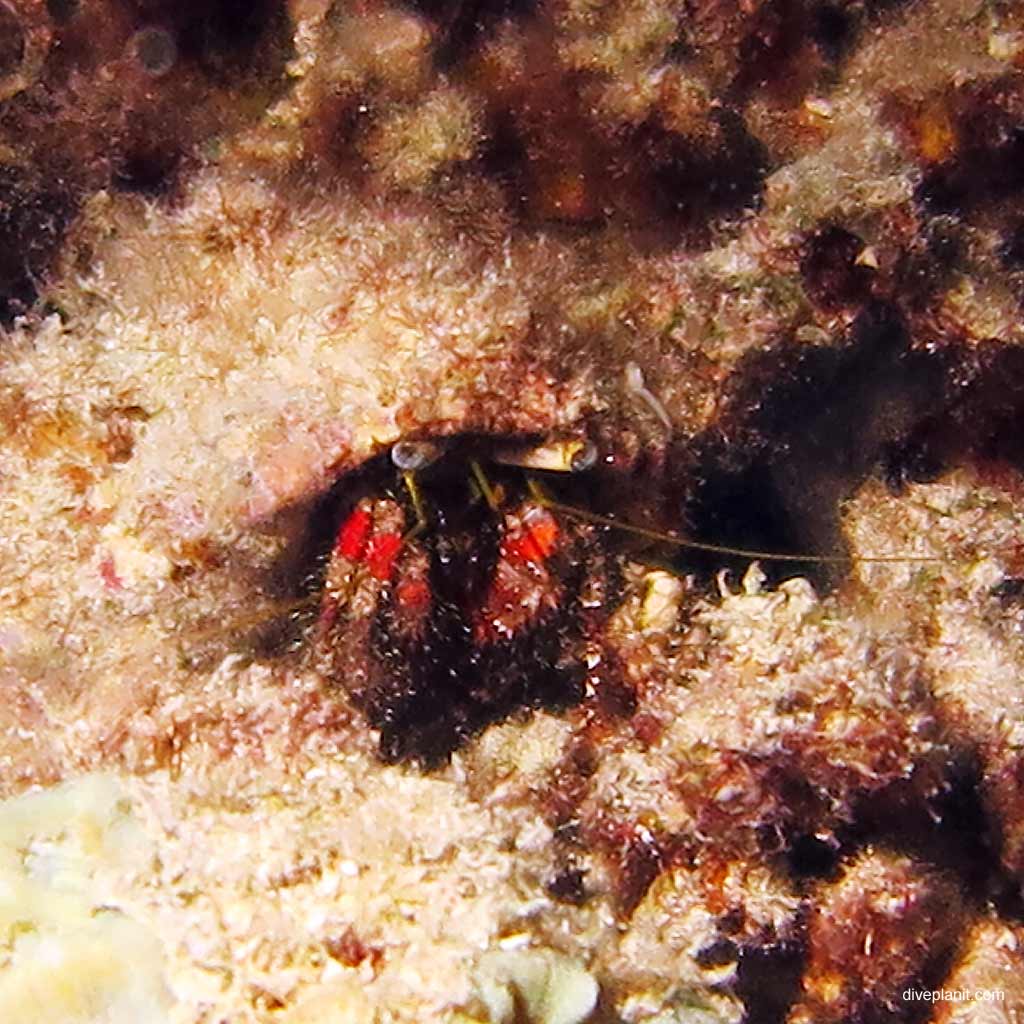 I'm assuming the variable fire urchin has the most.
Though I've never counted them!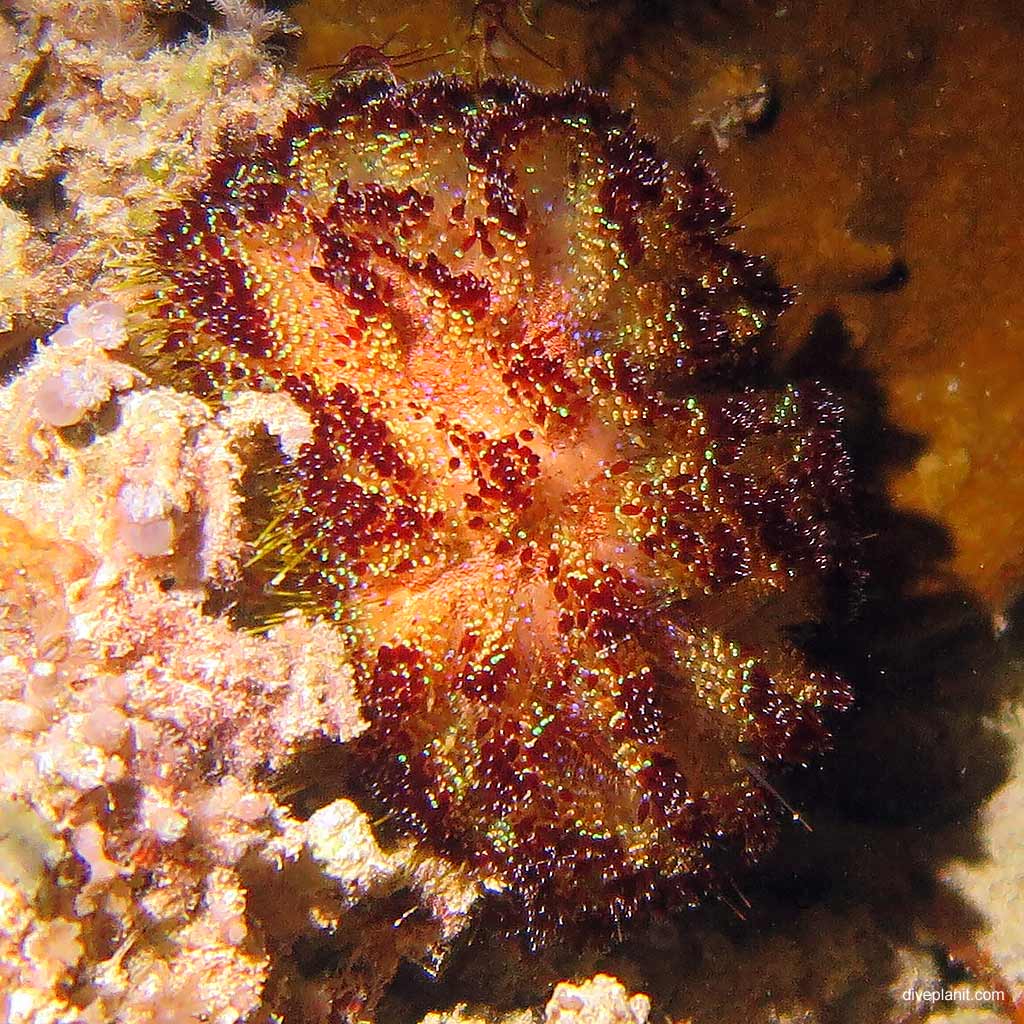 And the giant clam has none!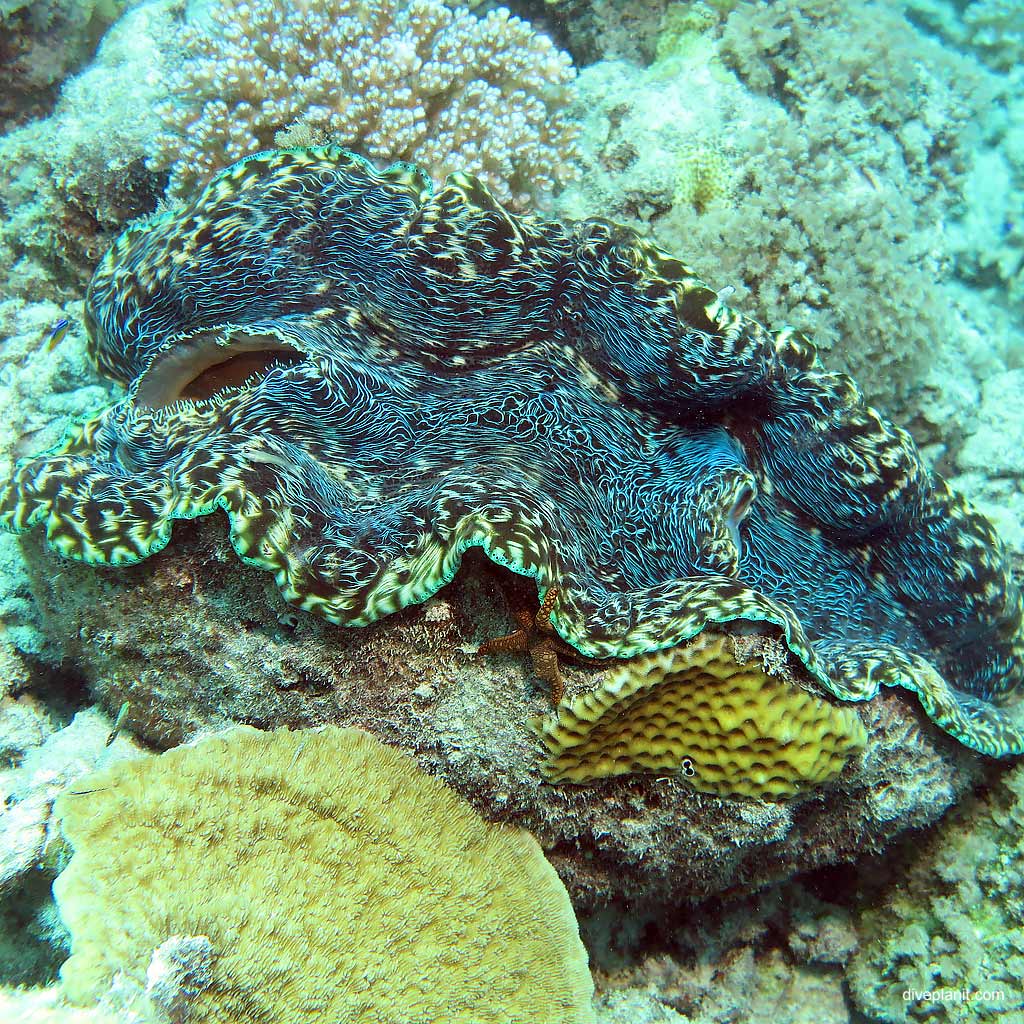 Neither has the smooth giant clam – distinguishable by patterning.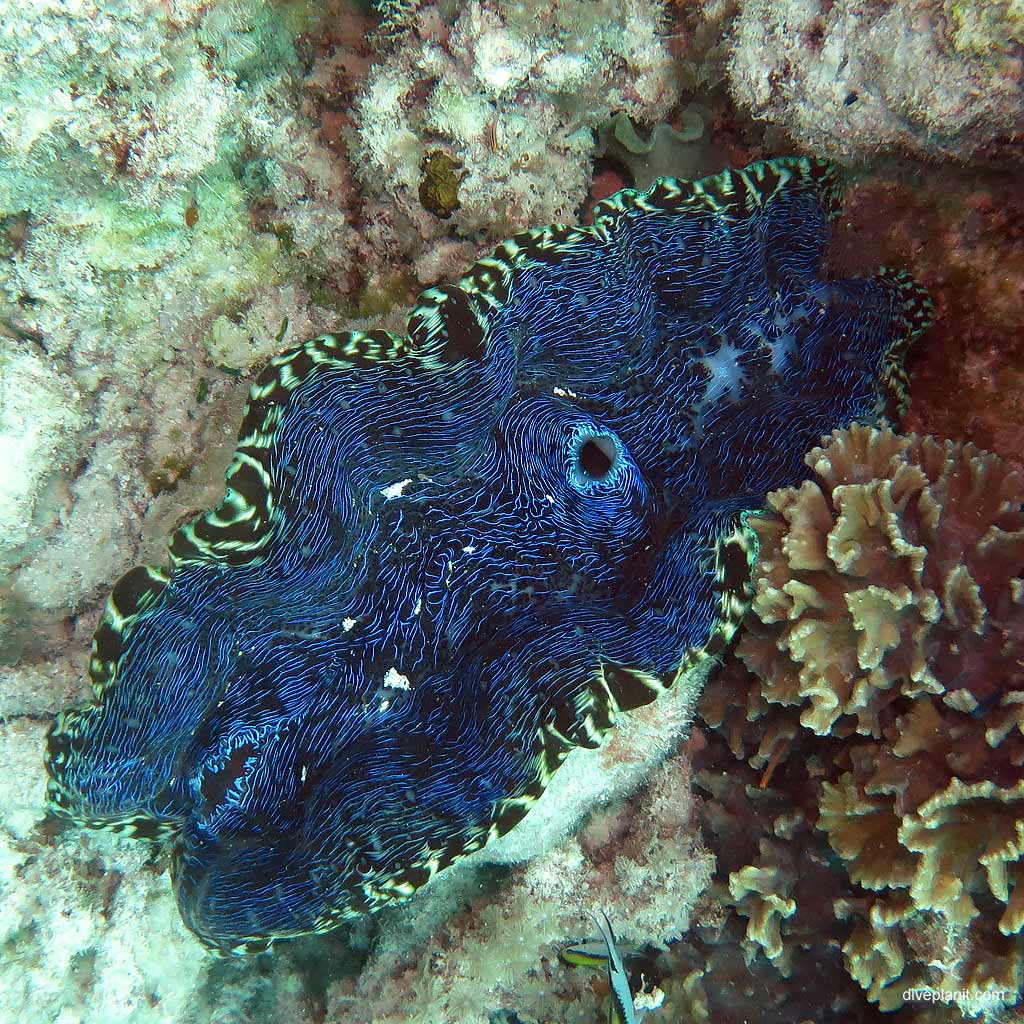 Likewise the variable thorny oyster. Fancy spending your entire life rooted to one spot!?