Site Overview
Site Type:
Scenic coral stacks and reefs
Depth:

Top: 5M

Bottom: 25M

Location:
Within the Rock Islands area - ie, not far out from Sam's
Description
Great introductory dive to Palau, or if you fancy having a look at some of the smaller stuff for a change.  There's stacks of coral – literally: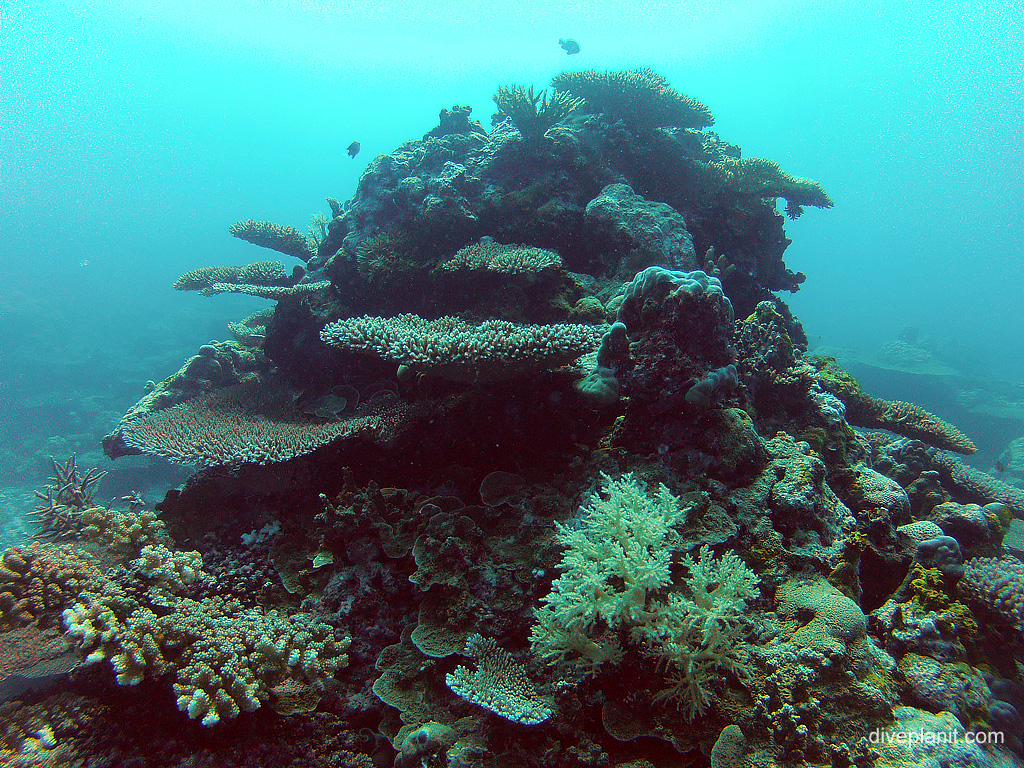 You'll find just about every variety somewhere on this dive.  And where there's coral – there's plenty of fish life – from Big Eye…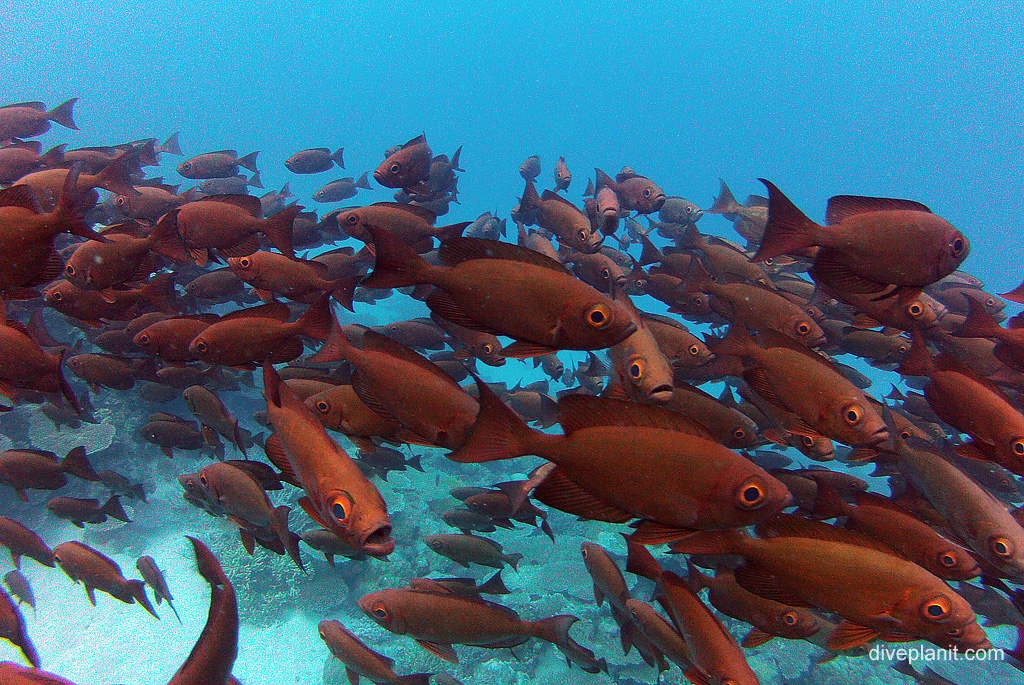 to tiny damsels hiding in the horn coral crowns.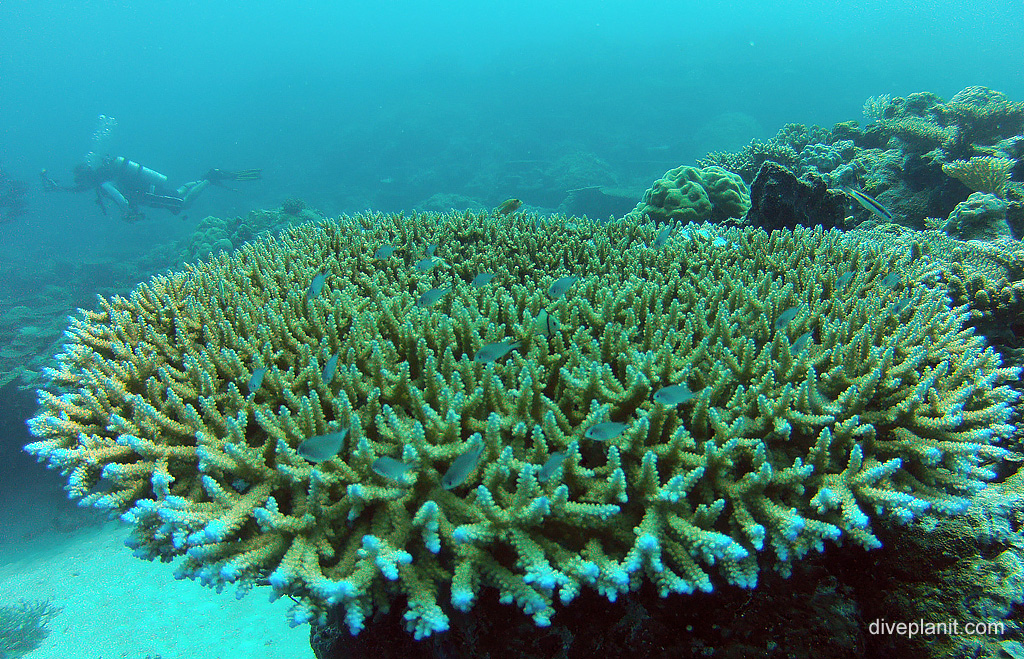 Many kinds of reef fish, surgeons, butterfly, angel – even the bird-nose wrasse.