Site Type:
Manta Rays and Muck diving
Depth:

Median: 9M

Bottom: 15M

Location:
NW side of Gonubalabala Island near Samarai in Milne Bay Province
Here in shallow water, large coral boulders and coral bommies, with a healthy cover of soft corals, are scattered over a sandy bottom. The exact perfect conditions for a Manta Ray cleaning station, and indeed for observing mantas at a cleaning station. Mantas have their own timetable and so cannot be guaranteed – but there is plenty of other stuff to see in the sand while you are waiting.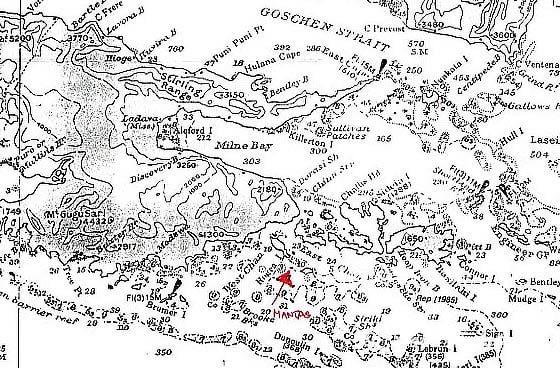 The giant mantas come in to be cleaned by the wrasse on the large bommies.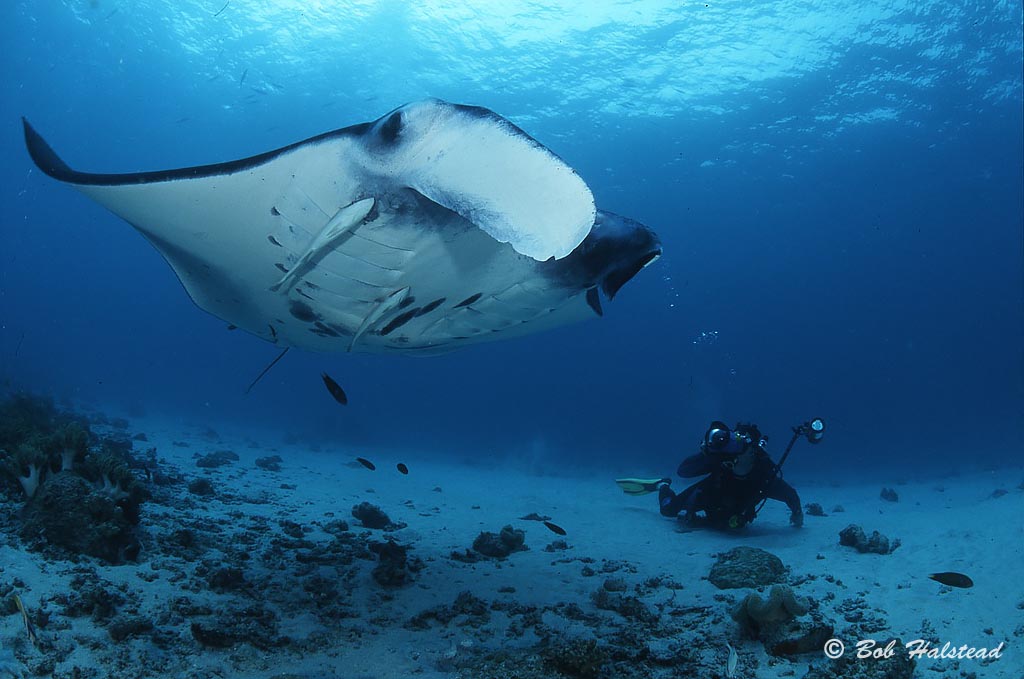 There are at least a dozen individuals in the 3-4m range and you can get so close you can fill a fish eye lens.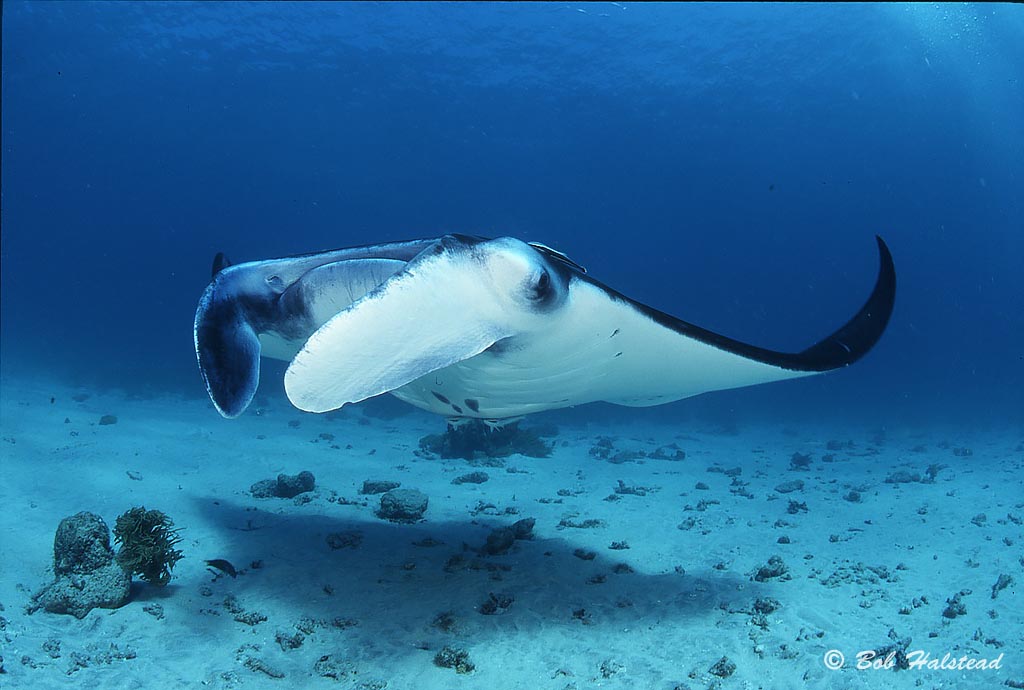 The visibility here is modest as the water is full of the plankton that the mantas are after.
Nearby is a muck bottom of sponges, soft corals and hydroids famous for nudibranchs, blue-ring octopus and many other "Muck" critters.
A Thumbprint Razorfish in the sand near the cleaning station.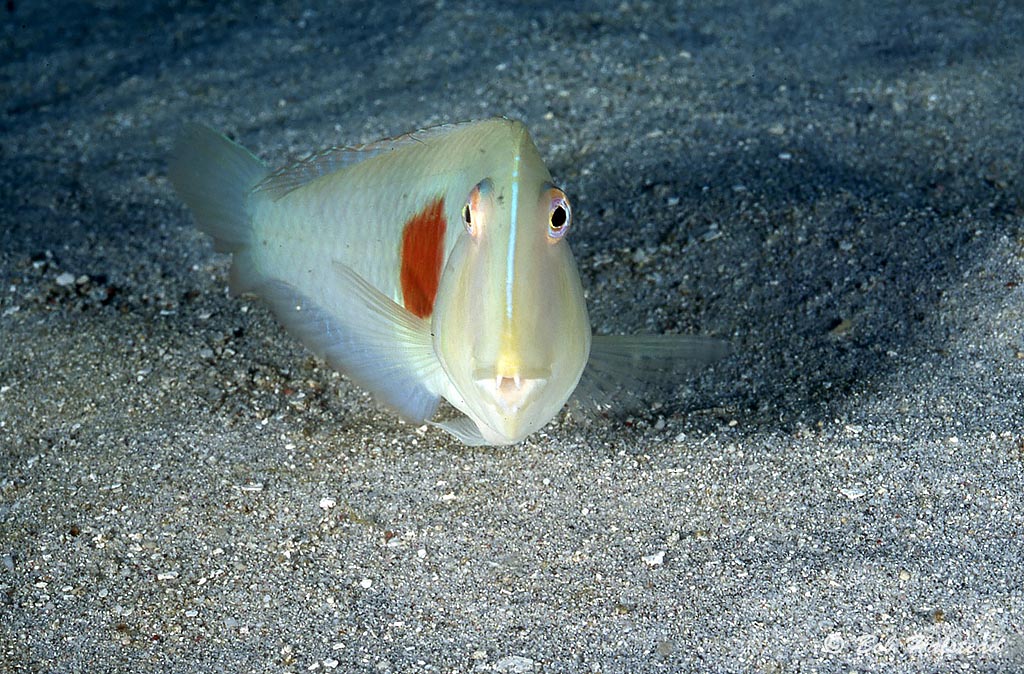 Blue-ring Octopus found on a muck dive near the mantas cleaning station.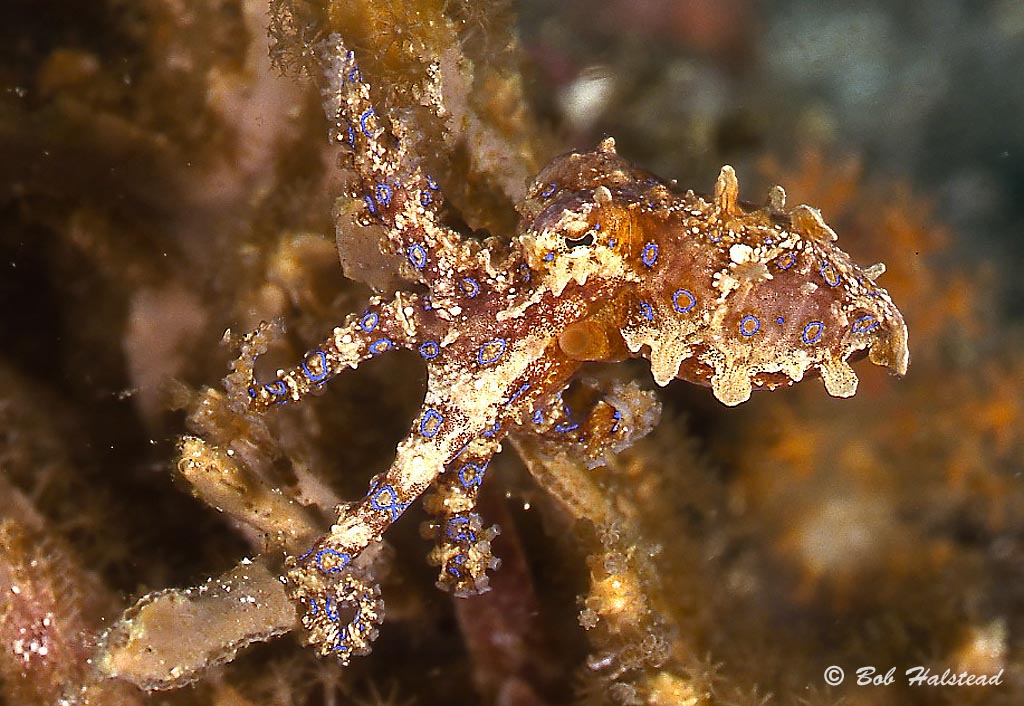 It is also an excellent site for nudibranchs.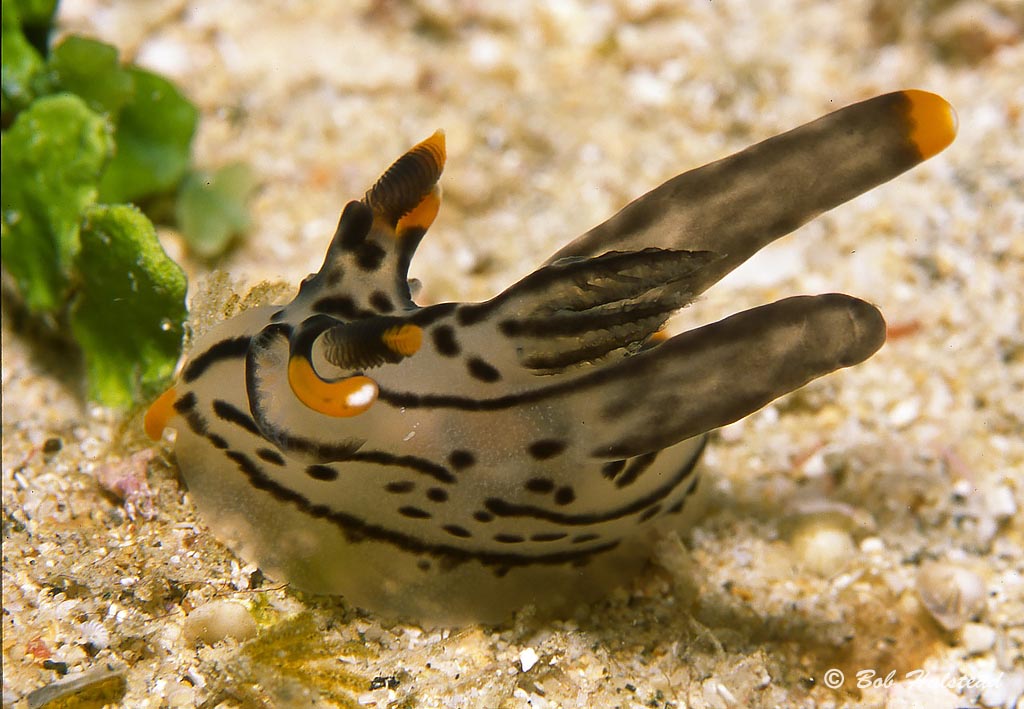 This pleurobranch has sand rings stuck to it.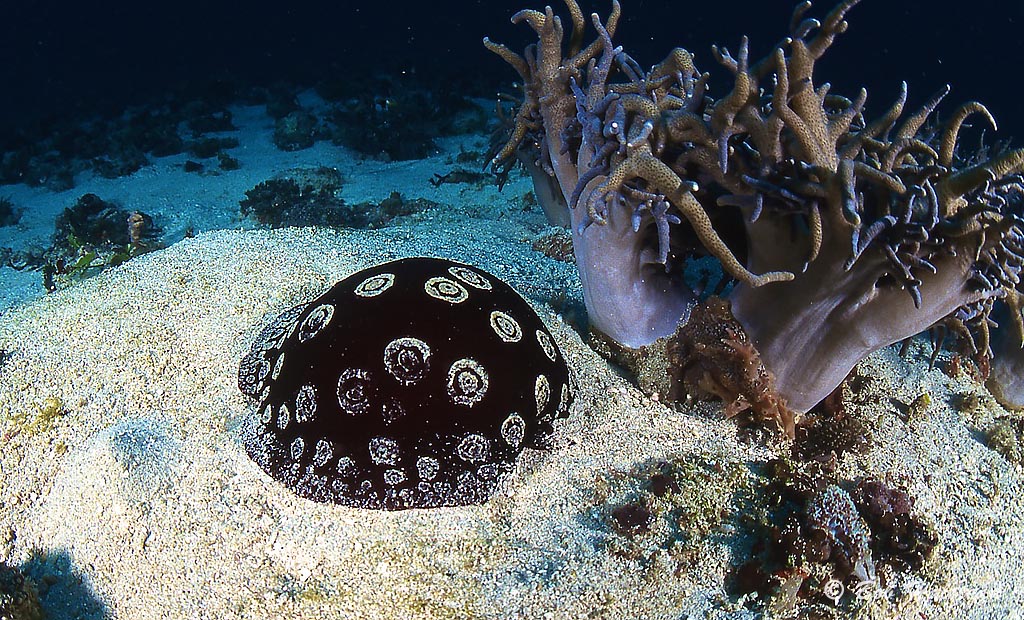 A Thornback Cowfish hides in the soft corals.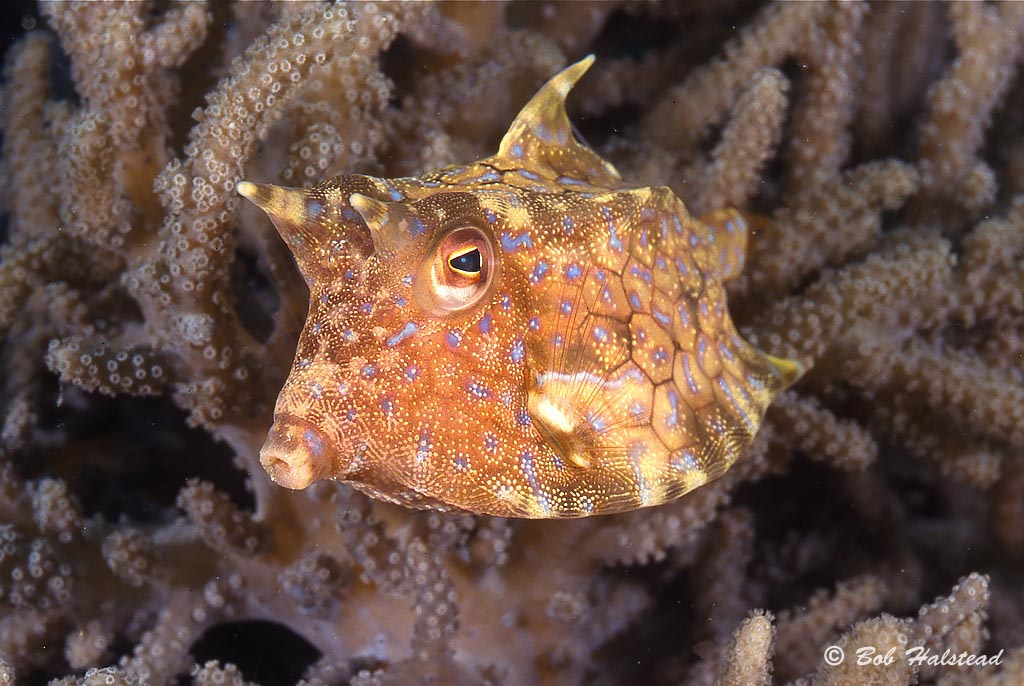 Thanks to Bob Halstead for the photos and description.