Site Type:
Scenic Drift dives along a reef
Depth:

Top: 5M

Median: 13M

Bottom: 22M

Location:
In the channel between Gili Air and Gili Meno
Situated between Gili Meno and Gili Air, Secret Reef was part drift dive and part coral gardens dive. It started with the drift which was a bit like watching the landscape from the window of a speeding train. The coral garden at the end is presumably the secret reef – as it is possibly the most intact coral throughout the Gili Islands – and as such home to plenty of colourful reef fish.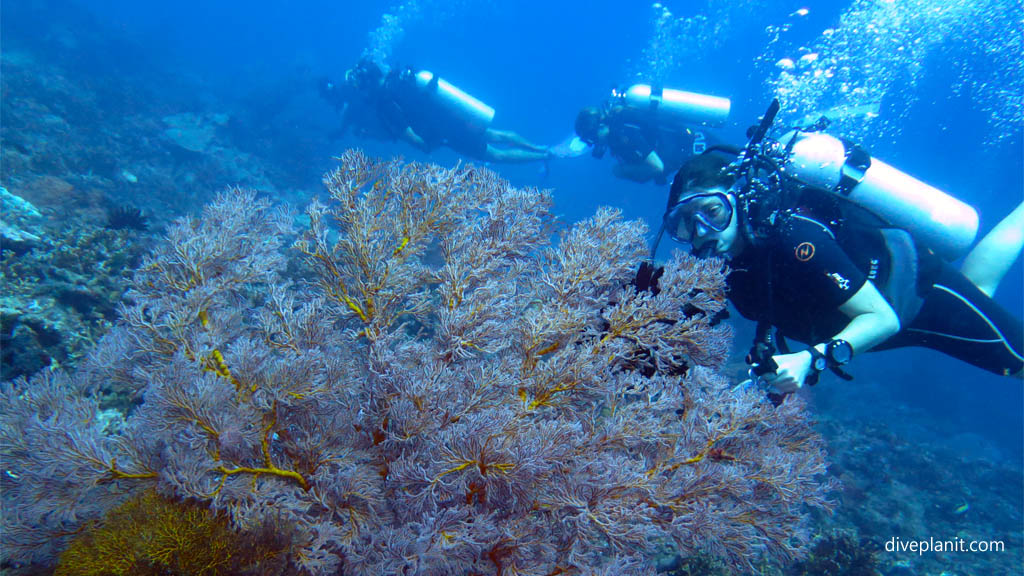 We were moving too fast to photograph fish, so I captured the different types of coral instead.
There were whip corals…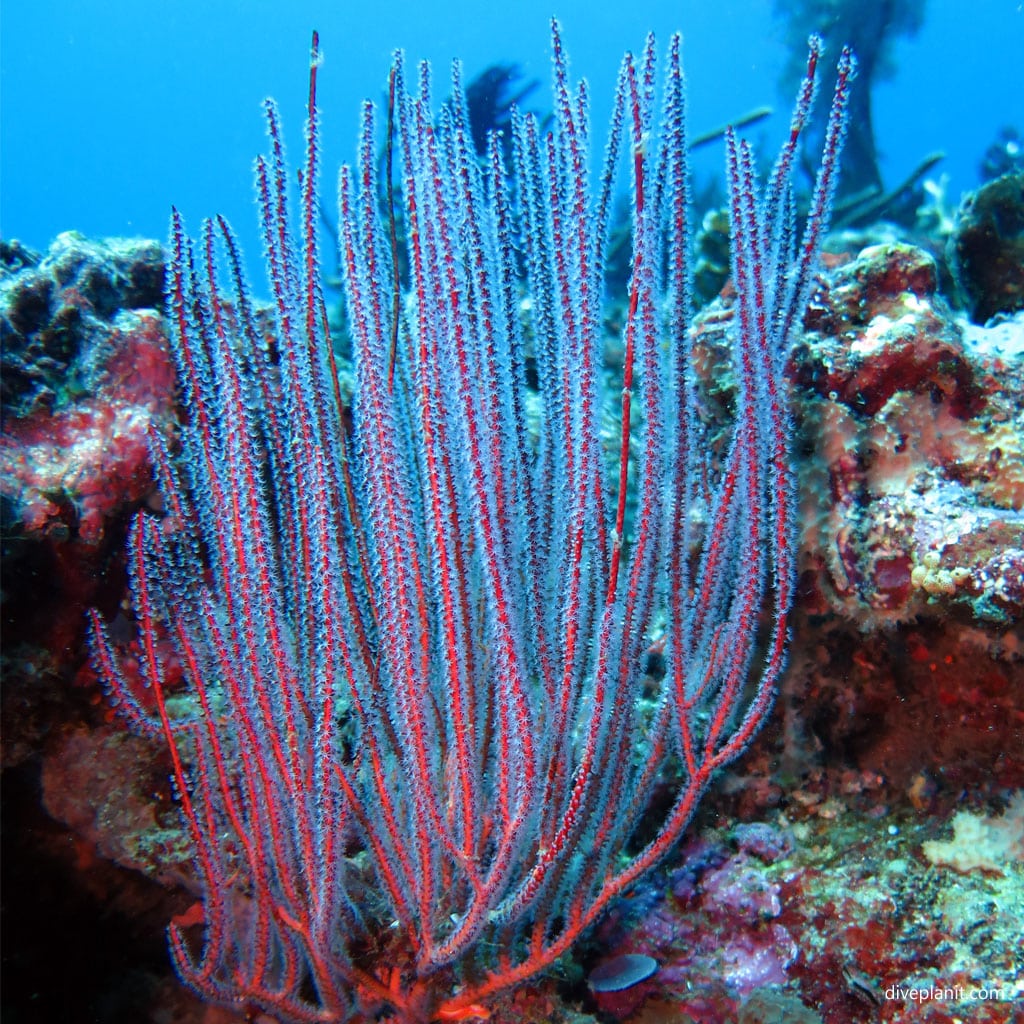 Plates of coral grown up like elephant's ears.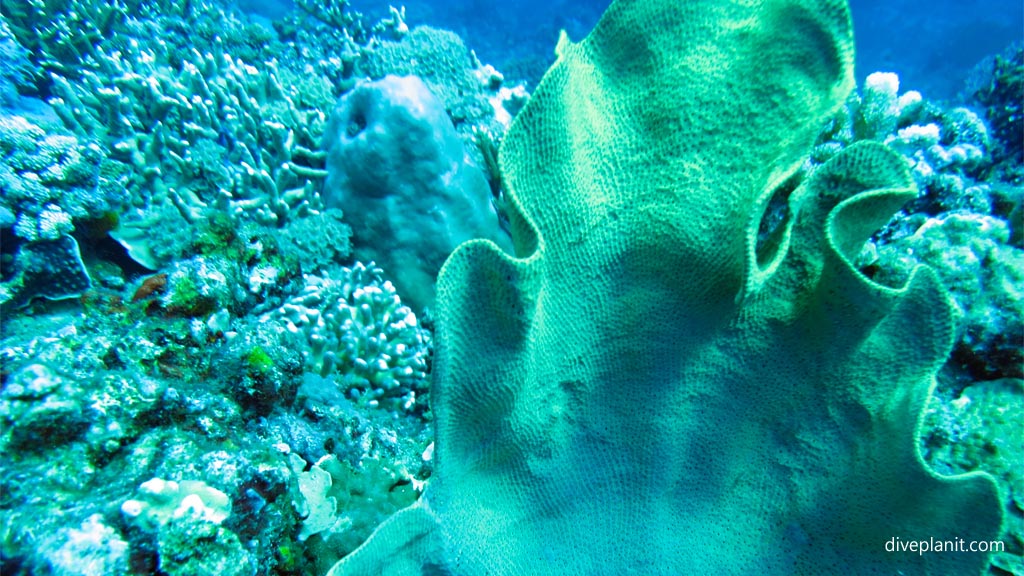 Acropora a plenty and all in good condition too.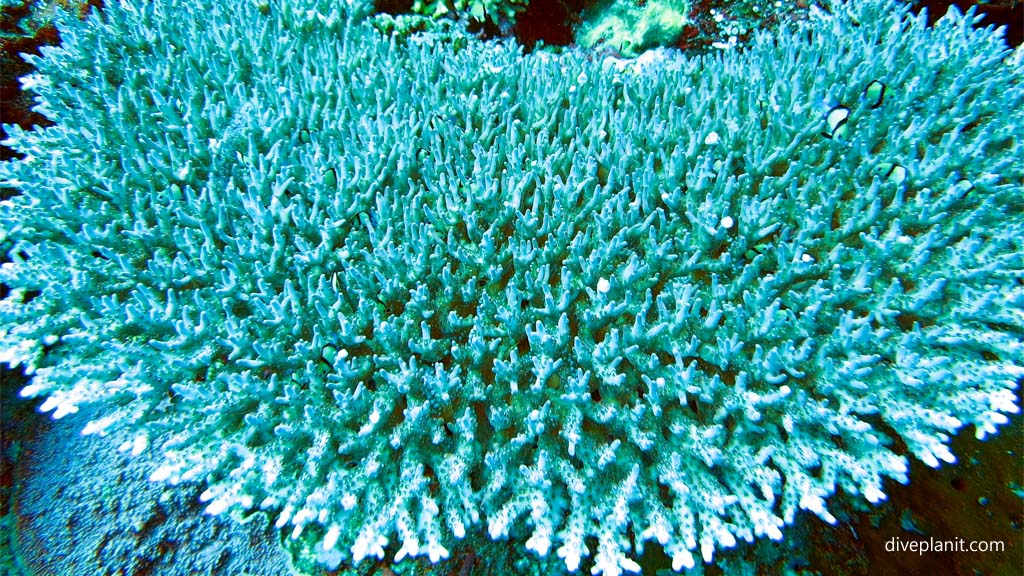 Stacks of hard and brain-like coral with seafans and nurseries of fish.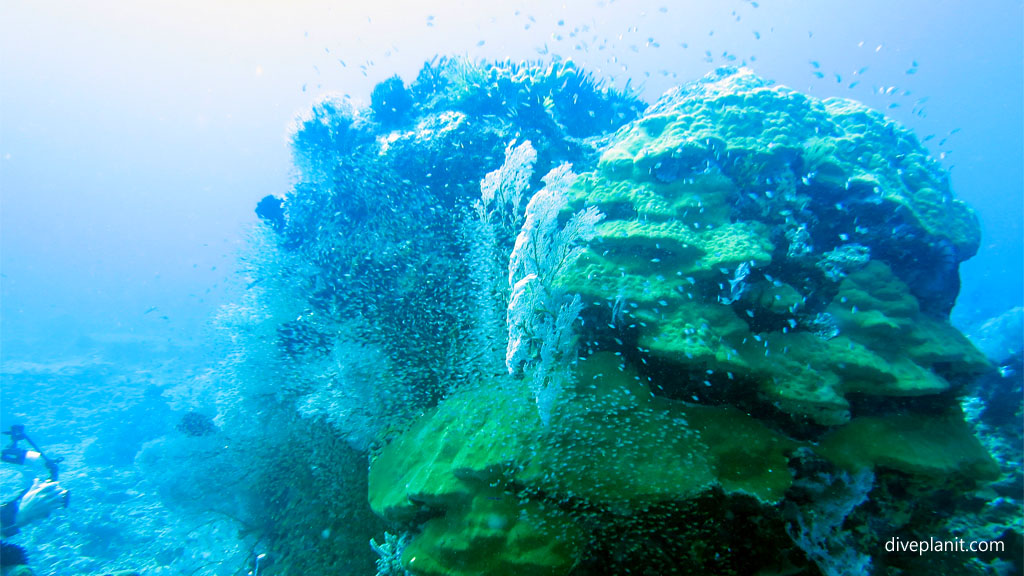 Coral with red spots which I saw on a few dives so I assume it's a natural feature.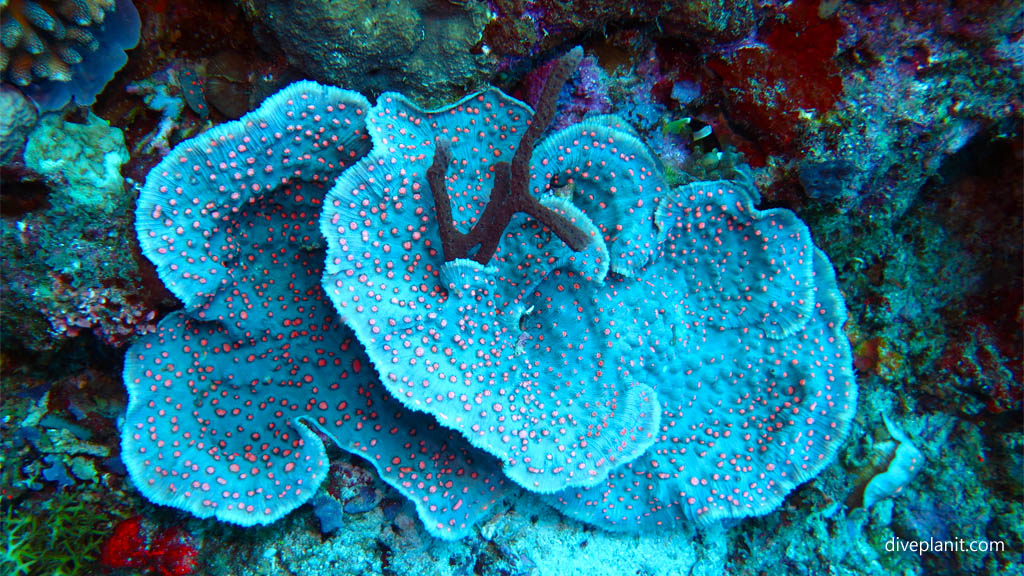 And the ubiquitous tubular sponges in amazingly bright colours.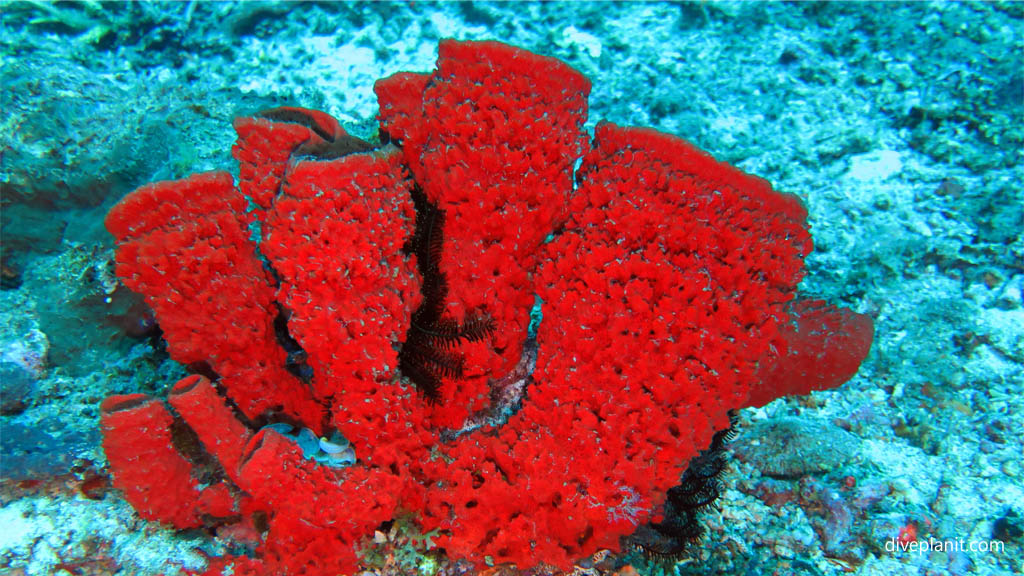 Towards the end of the drift I saw a trumpet fish deliberately swimming between two fox-faces. Apparently it's an ambush technique – though I'm not sure what's in it for the fox-faces.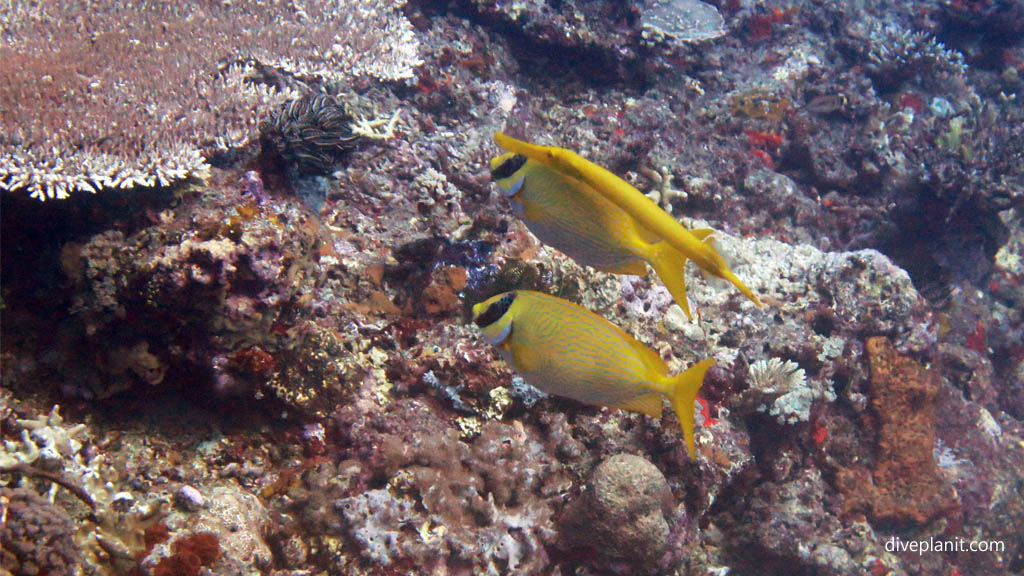 Just before we end the drift, our guide spots this Devil scorpionfish sitting in the bottom of the channel perfectly camouflaged.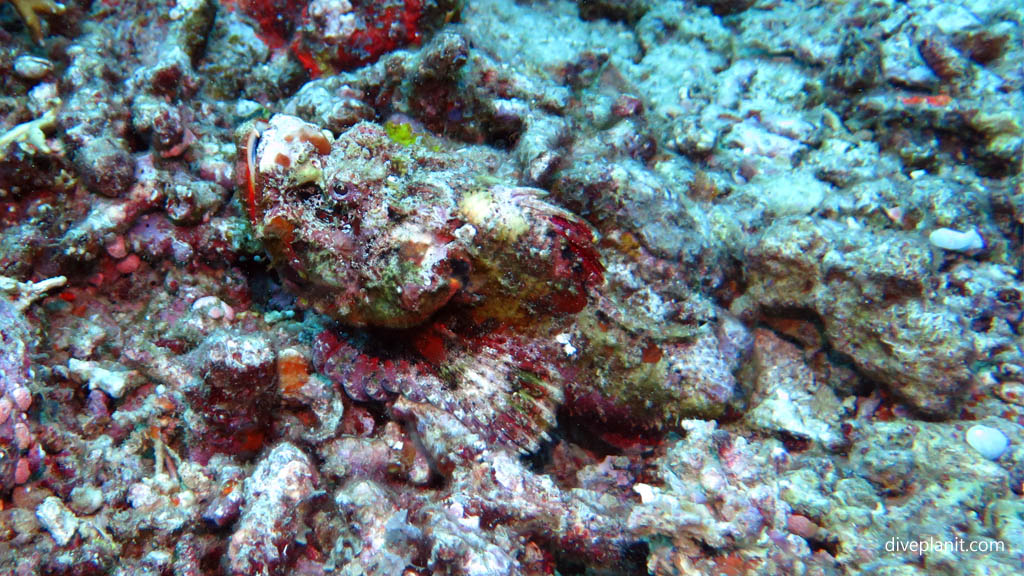 At the end of the drift we slow down into a garden of acropora.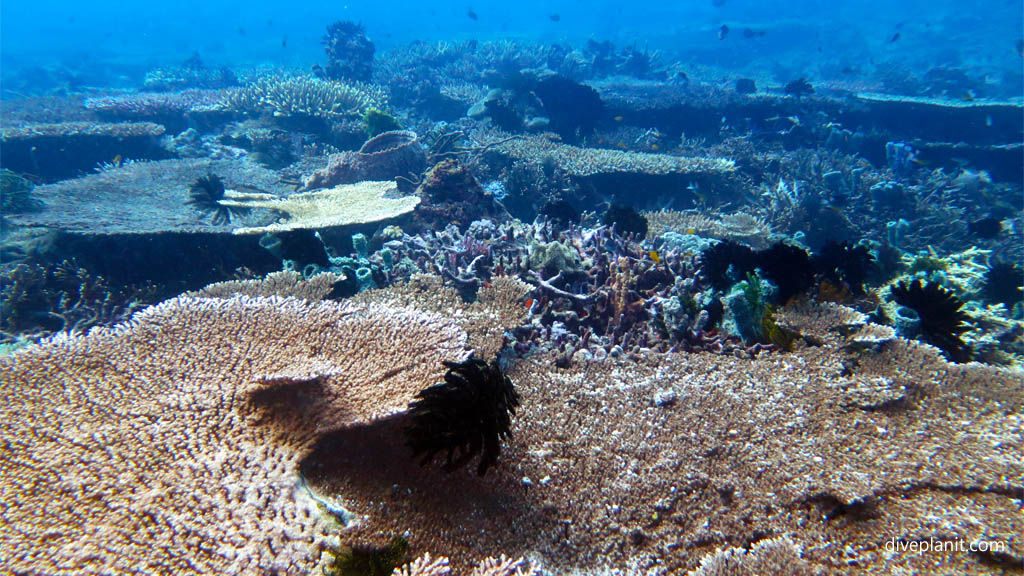 Here we find a great diversity of fish amongst the coral.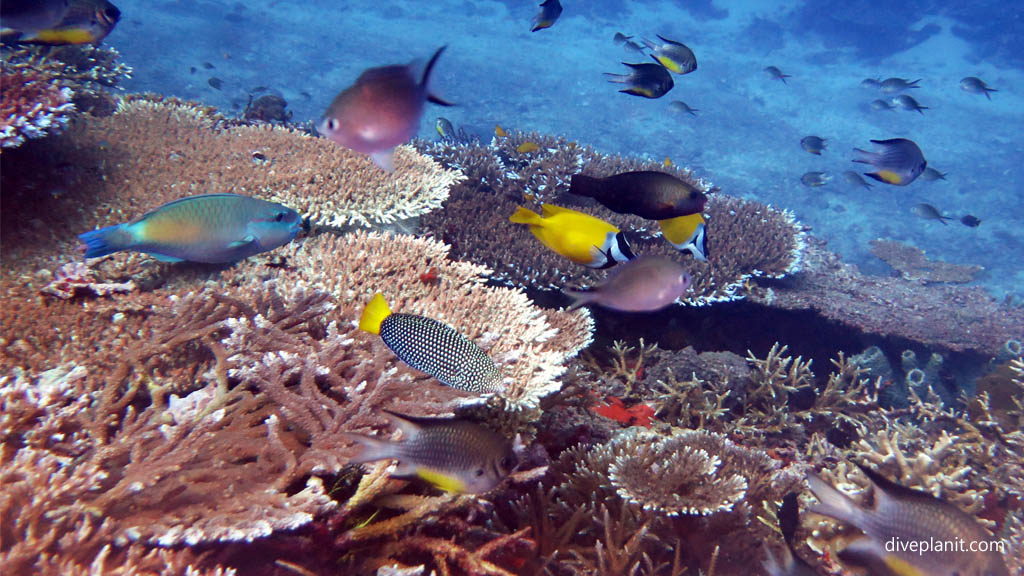 Amongst them two long nose butterflyfish zigzagging along the reef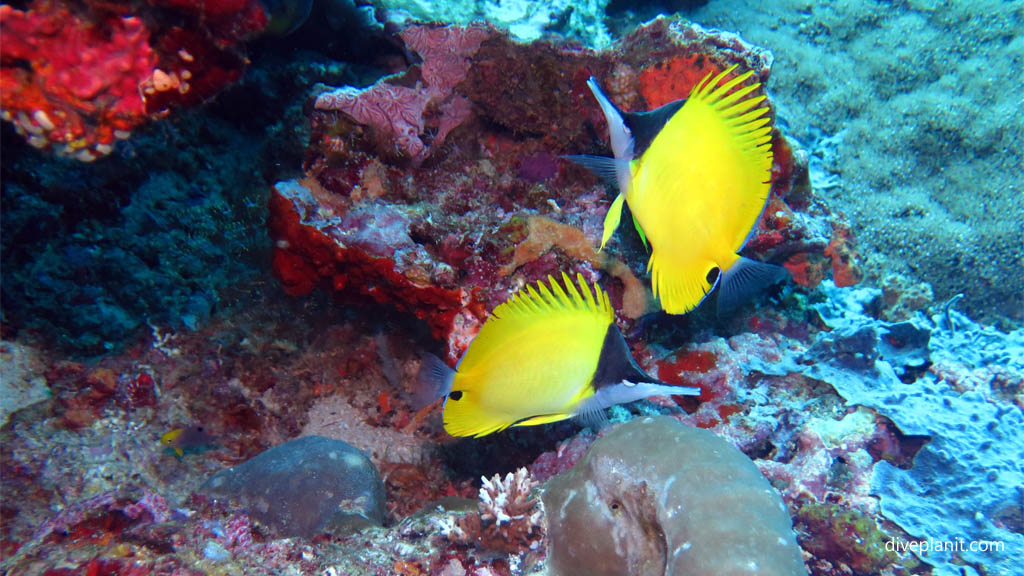 A Brown Tang between a Dark and a Mimic surgeon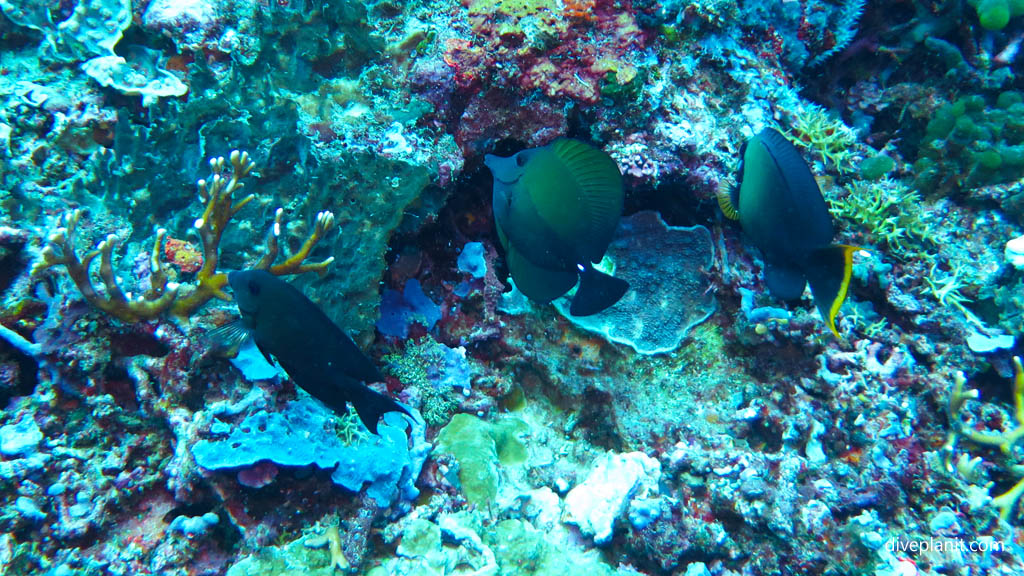 A solitary grassy emperor
And finally a blue spotted puffer. All the time there is a background of diverse and colourful corals.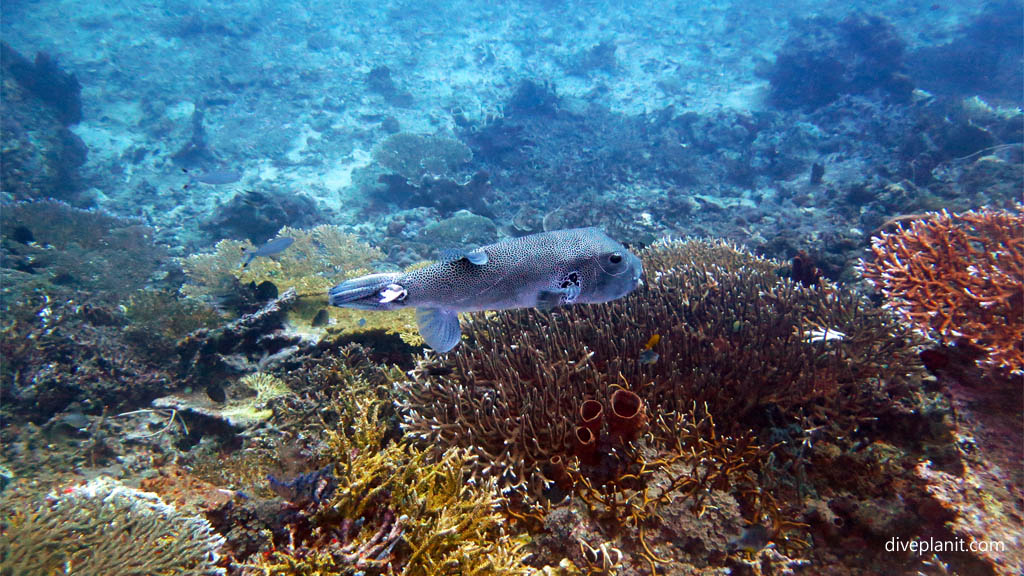 At bottom: We dived Secret Reef, Gili Islands, Lombok with 7Seas Dive Gili, Gili Air, Lombok Indonesia.