Site Overview
Dive Centres
Site Type:
Mega fauna; Reef – Scenic; Wall
Depth:

Top: 5M

Median: 12M

Bottom: 18M

Location:
In front of the exit and on the western arc of the Rock
Here's a short video of some of what can be seen at the exit to Fish Rock Cave and in The Aquarium.
As you exit the cave and explore the rocks and coral grit 'beach' the next part of your dive will likely be either round or over the wall to your left and into the Aquarium.  No points for guessing why it's called the Aquarium.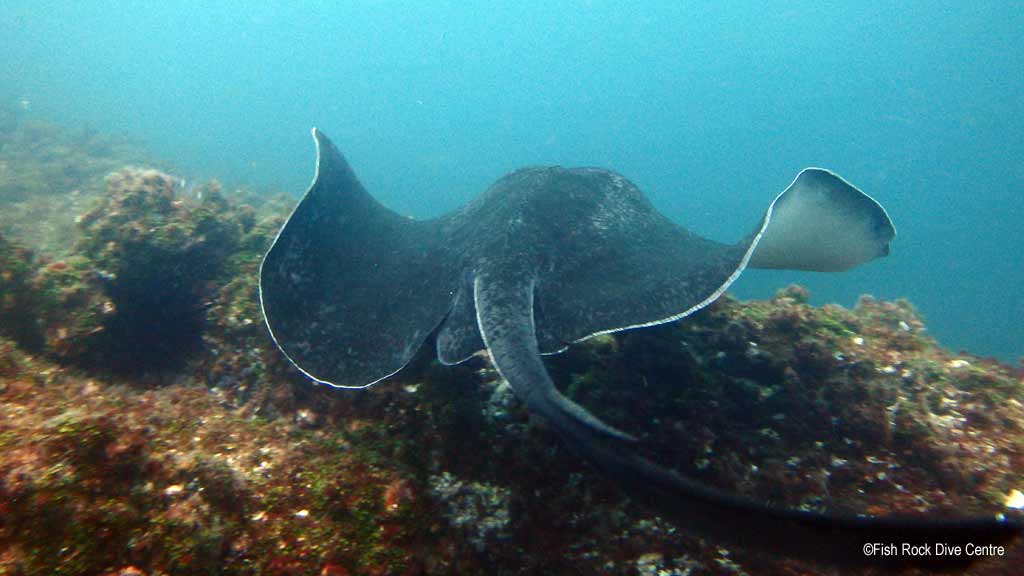 Look out for batfish, bannerfish, Butterflyfish, trumpet fish, triggers, sergeant bakers, wrasse of every hue and saturation.   From there it's a 5bar fin along the wall around the corner and to your mooring – though don't turn your camera off until you're in the boat.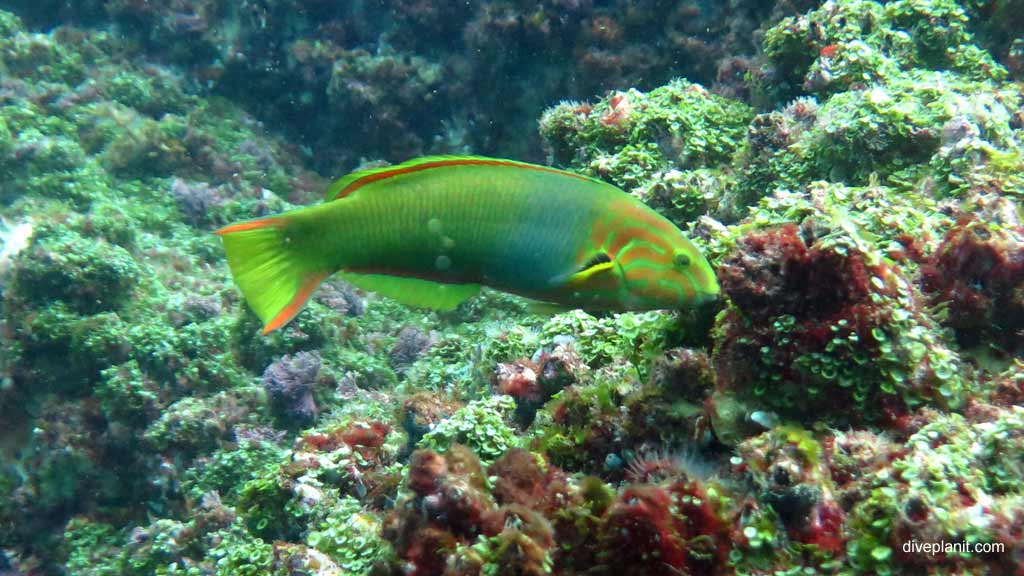 Ok the Yellow Moon Wrasse is pretty – but look at the wall – that's what makes Fish Rock to special – the entire food chain is present in one spot.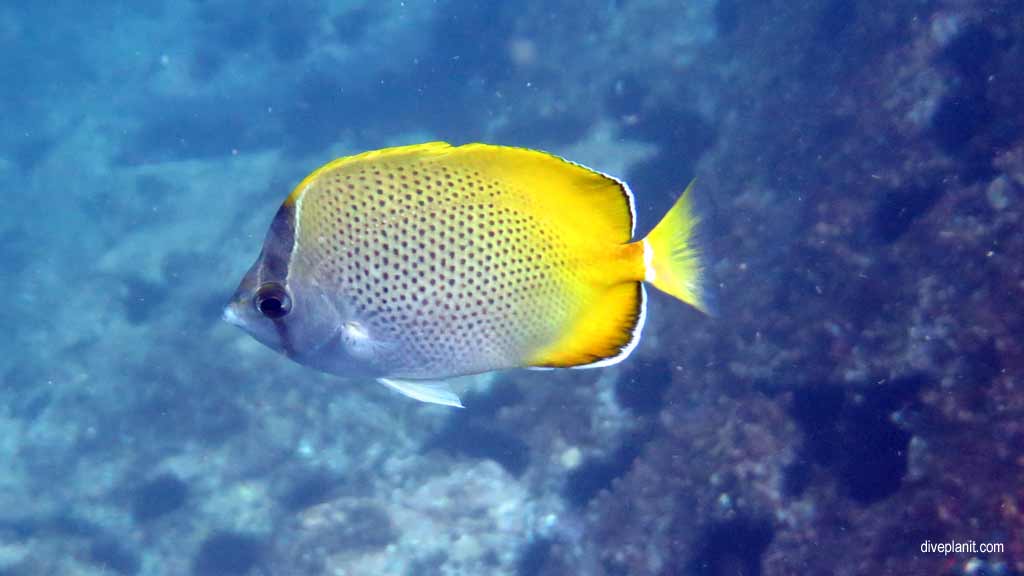 Gunther's Butterflyfish: normally found in deep tropical waters, often cleaning large pelagics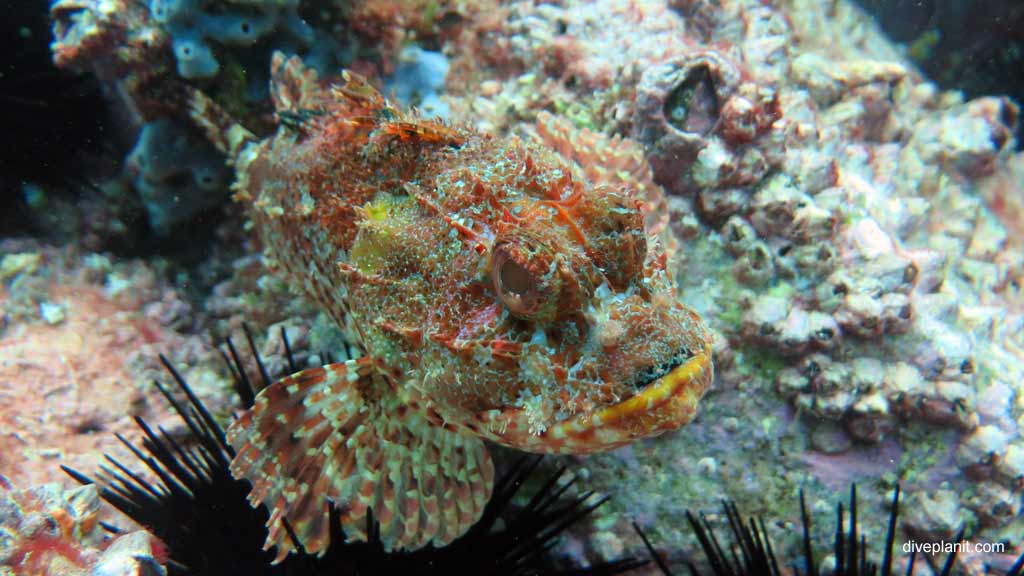 You might be buzzed by a big ray on the way and you'll certainly be nuzzled by a Barry Wrasse hoping that you might be archaic enough to kill an urchin for him.  Please resist the temptation however pesky he is.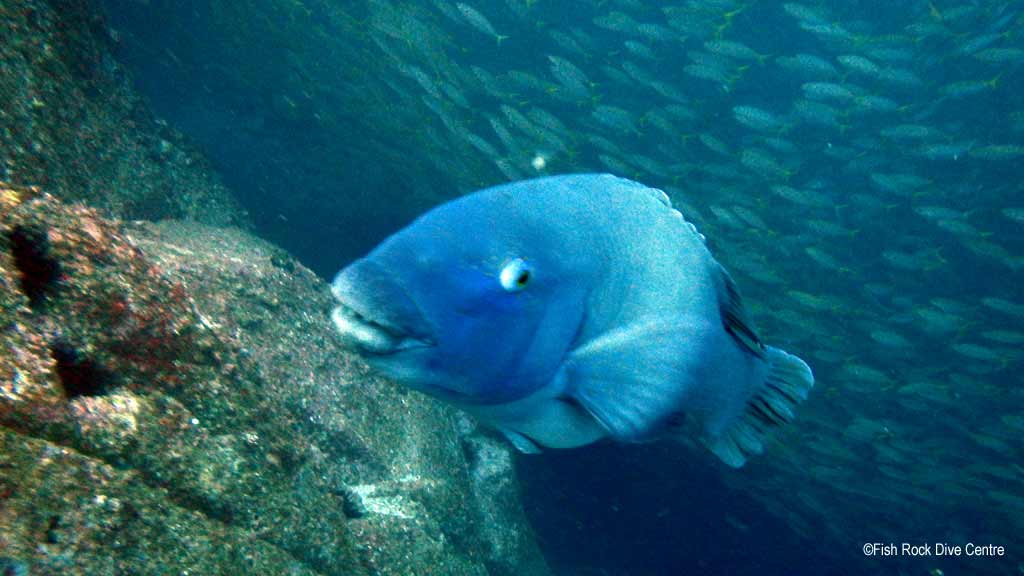 Point to note: lone divers have been known to return to the mooring, get into the boat and completely de-kit before realising they're in the wrong boat – much the amusement of everyone on all the boats!  Usually the shape of the ladder is the clue.
Fish Rock is one of those places where you think you saw just about everything there was to see on the first dive, only to be amazed at the new stuff you'll see on the next one.  And the next one…