Site Overview
Dive Centres
Site Type:
Mega fauna
Depth:

Top: 20M

Median: 22M

Bottom: 27M

Location:
From the north round to the south, via the eastern route
Here's a short video of some of what can be seen along Colorado Run and the Shark Gutters out back.
On the drift round from the north, you'll probably see a bull ray, and certainly see grey nurse in the gutters.  Also, be very careful where you rest a hand or a fin whilst trying to get that nice steady shot – there are woobies laid on every available surface – including each other.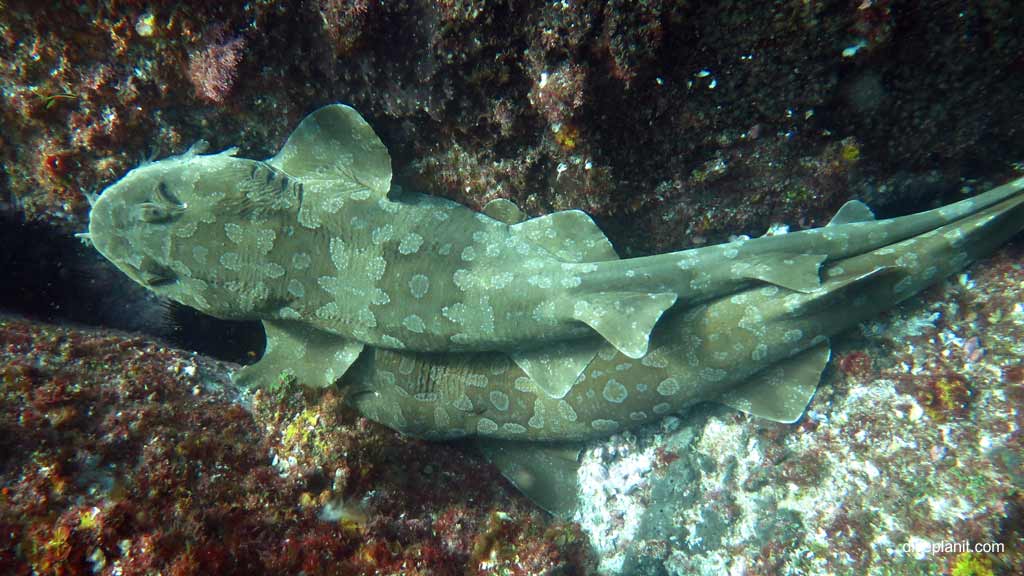 Round the back by the shark gutters there are massive schools of baitfish (Yellow Tail Scad) which peel back and forth like curtains billowing in the breeze to reveal grey nurse drifting majestically through them.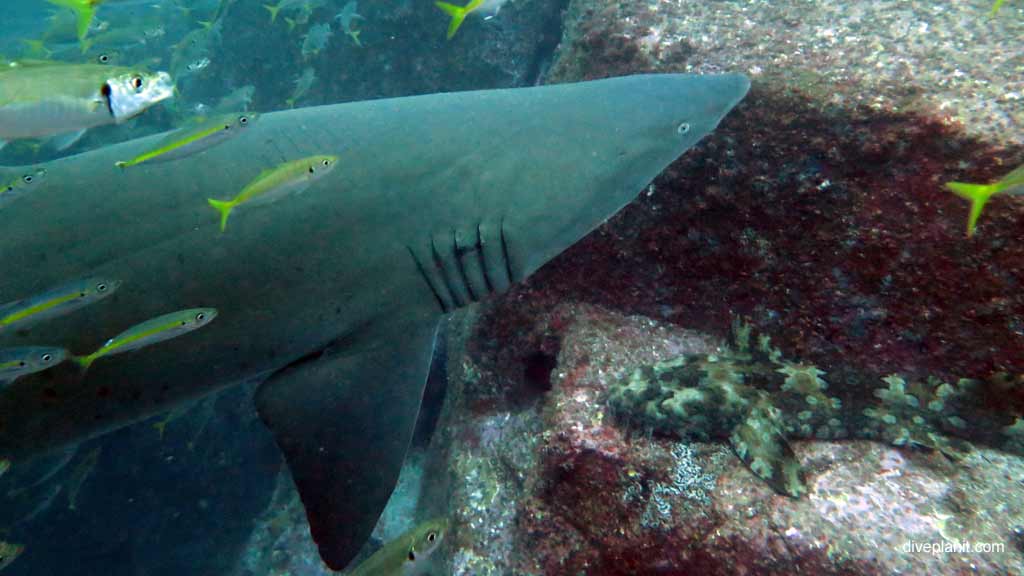 You'll also often see homo-dickus right in the middle of this tranquil scene flapping and even thrashing about with a GoPro annoying the hell out of everything in sight.  There are plenty of places where you can wedge yourself in a crevice, or lie on a ledge and watch the critters cruising by.   So do us all a favour.  Thanks.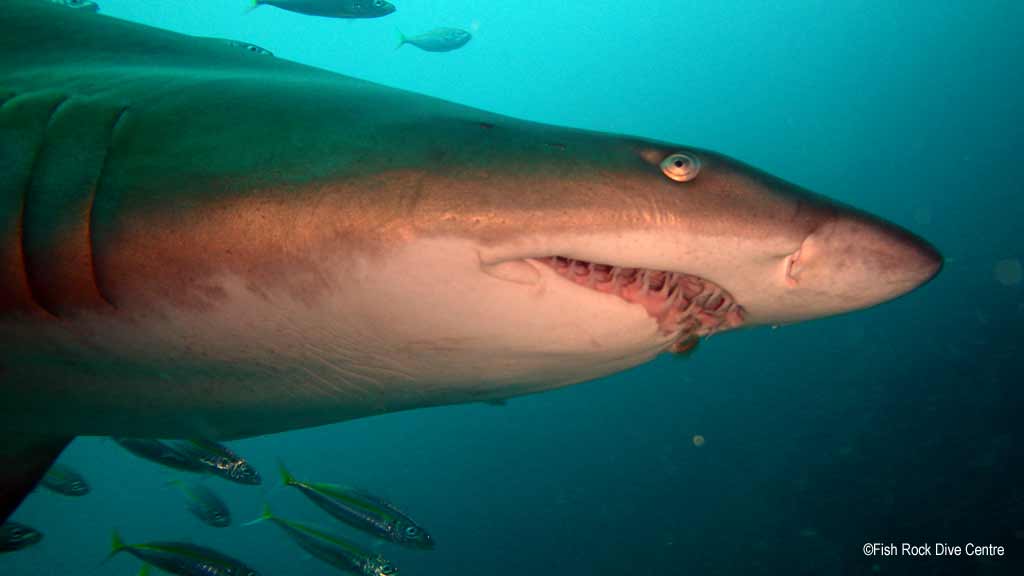 One final note: best viz for photography is first thing in the morning, preferably before everyone else arrives; though often in the afternoon there can be more going off generally.  Solution: dive pm one day; am next and get the best of both.