Site Overview
Dive Centres
Site Type:
Natural sloping rocky reef with plenty of eels
Depth:

Top: 5M

Median: 15M

Bottom: 23M

Location:
Close to the southern tip of Mabul's fringing reef
Eel Garden Mabul is the kind of natural rocky reef which is home to eels of kinds, so not surprising you'll see a great variety. But there's lots of other interesting stuff two, from clingfish to bubble coral shrimp.
First up, my favourite little eel: the Snowflake Moray.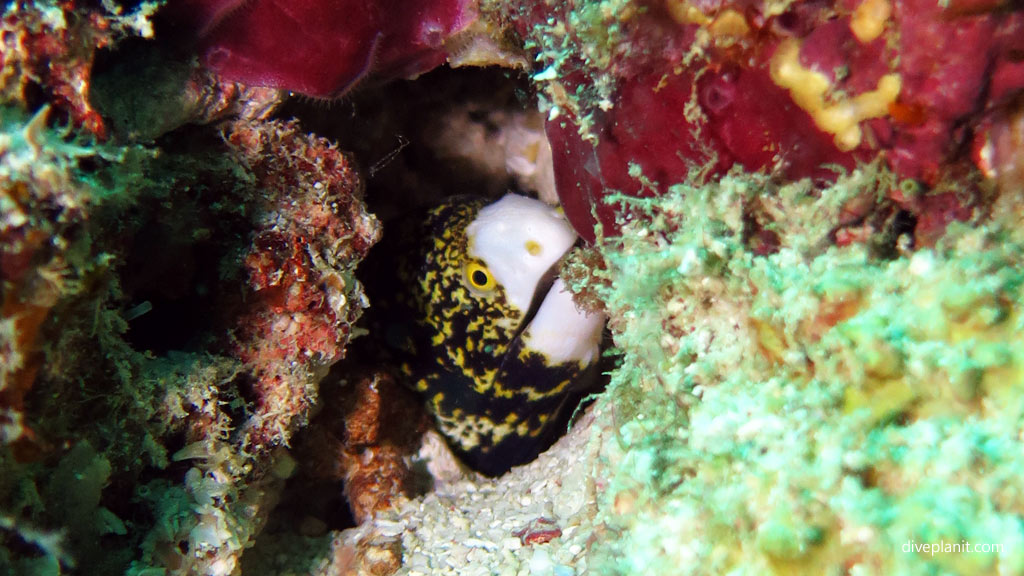 The Yellow-margined moray,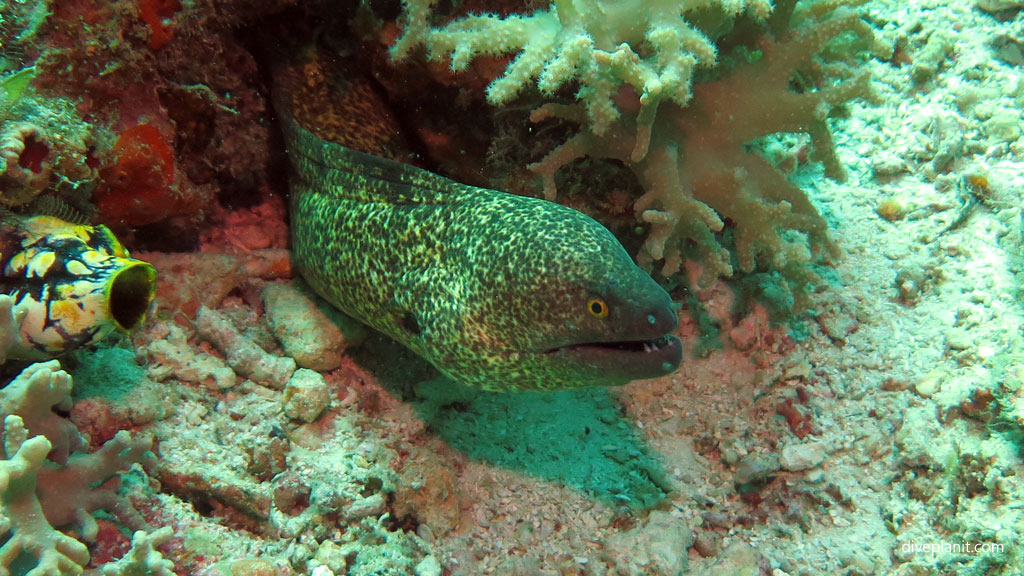 And the Fimbriated Moray.
The most common nembrotha around Mabul seems to be the Lined Nembrotha
Also the Bullock's Hypselodoris, …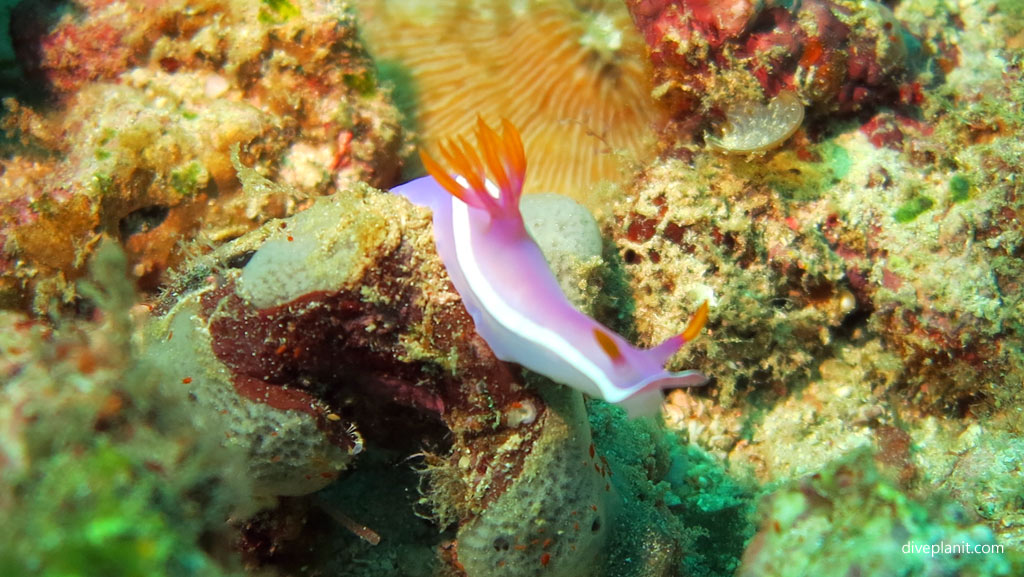 … who appears to be taking a bow.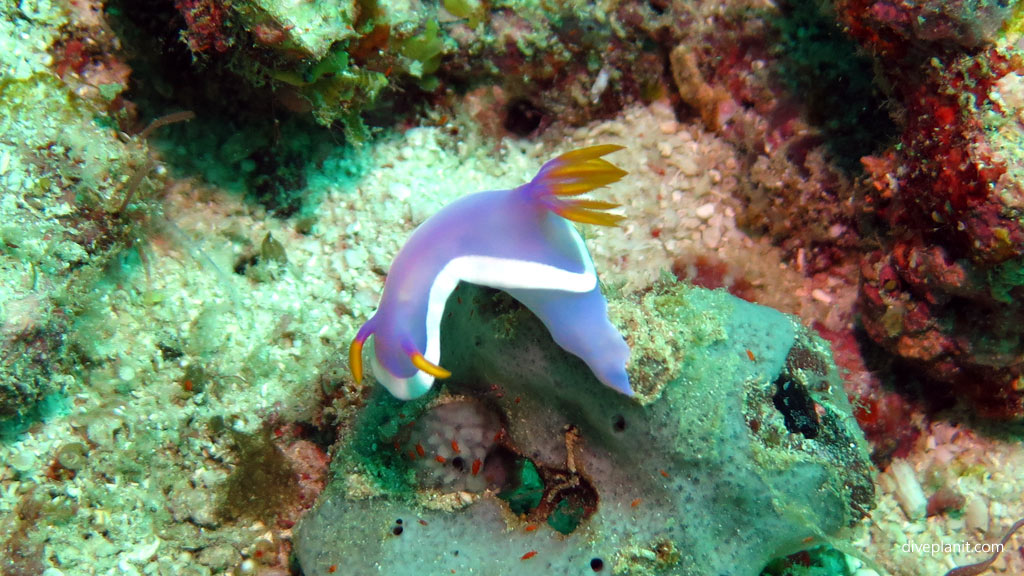 The Kunie's Chromodoris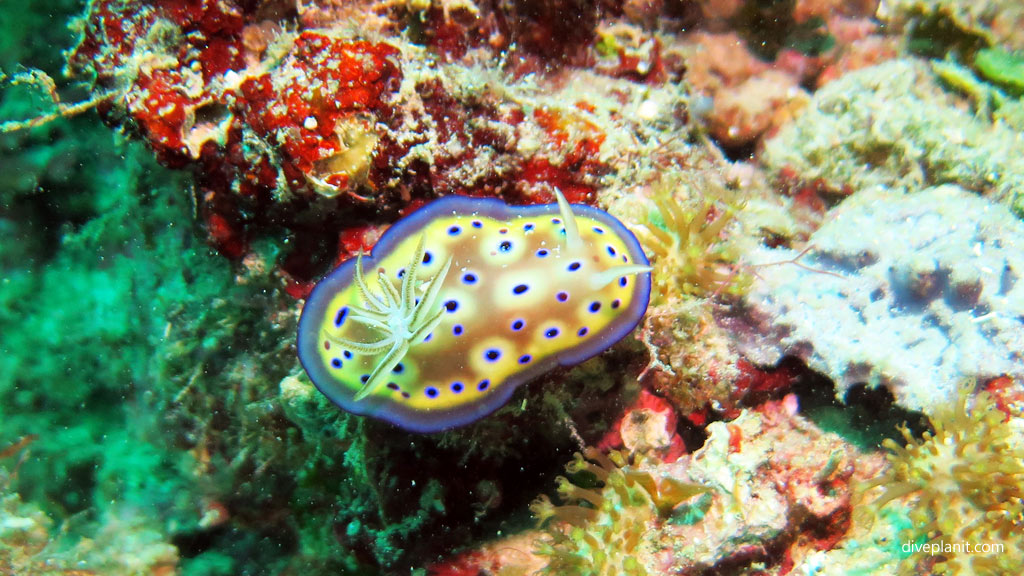 A Peppermint seastar, but not our job move him, even though that looks uncomfortable.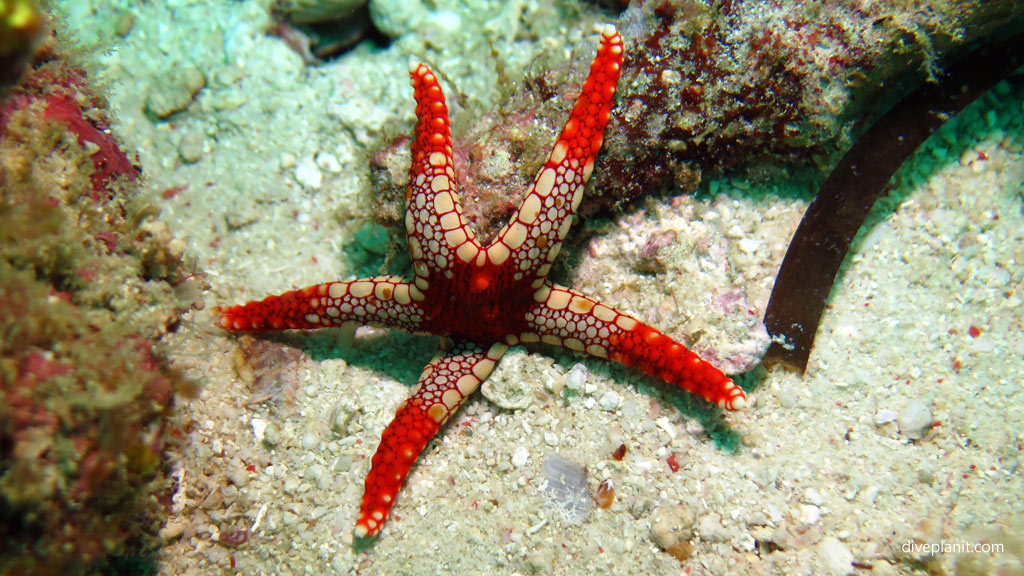 Xenia soft coral-the – was this the idea behind a firework?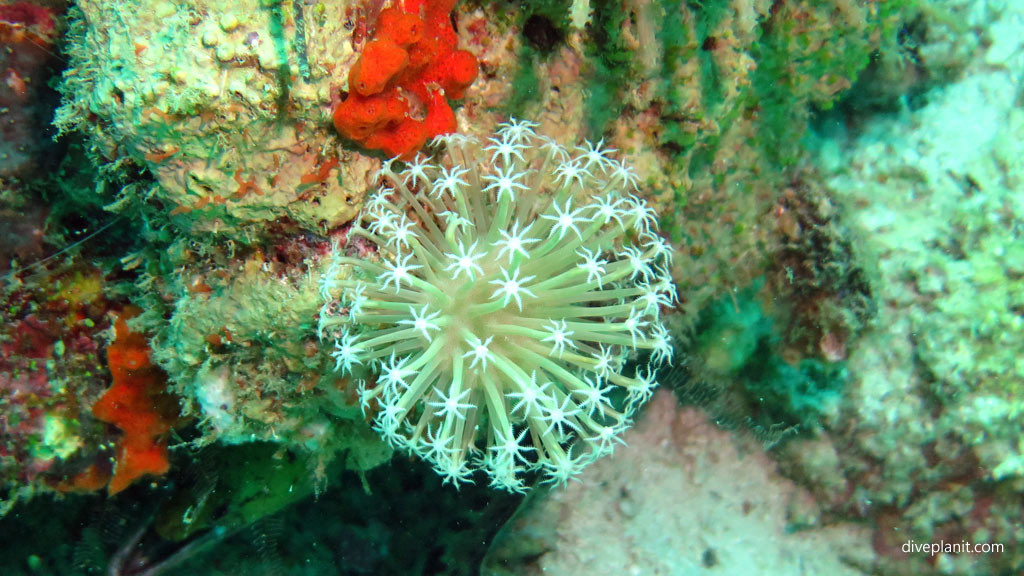 Here's a photo I never thought I'd be capable of taking: a bubble coral shrimp – Vir philippinensis. Lives in a symbiotic relationship with bubble coral.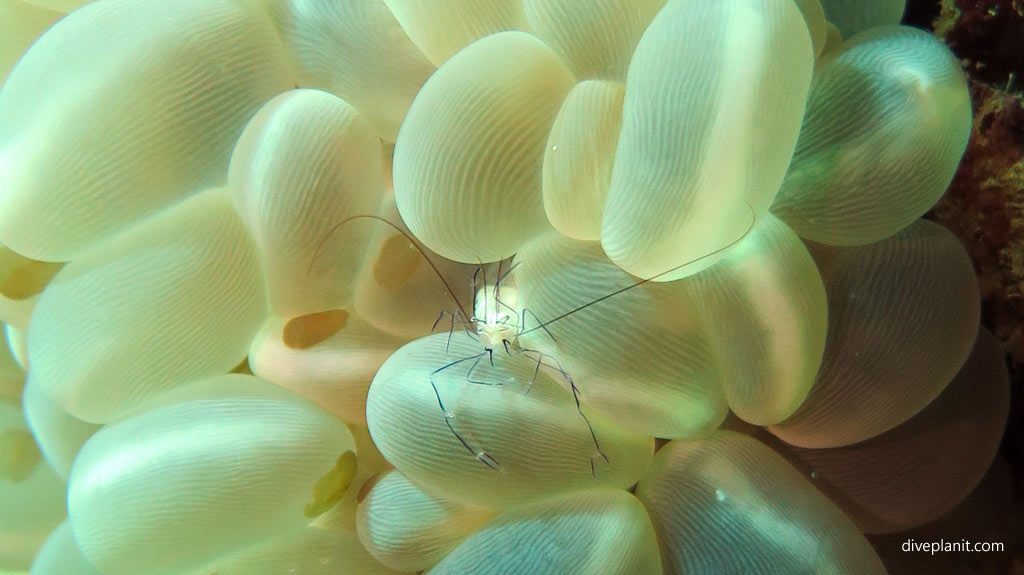 A fish, often at first, confused with the pipefish, is the Urchin Clingfish. These are found in areas inhabited by longspine urchins, though there is no symbiotic relationship.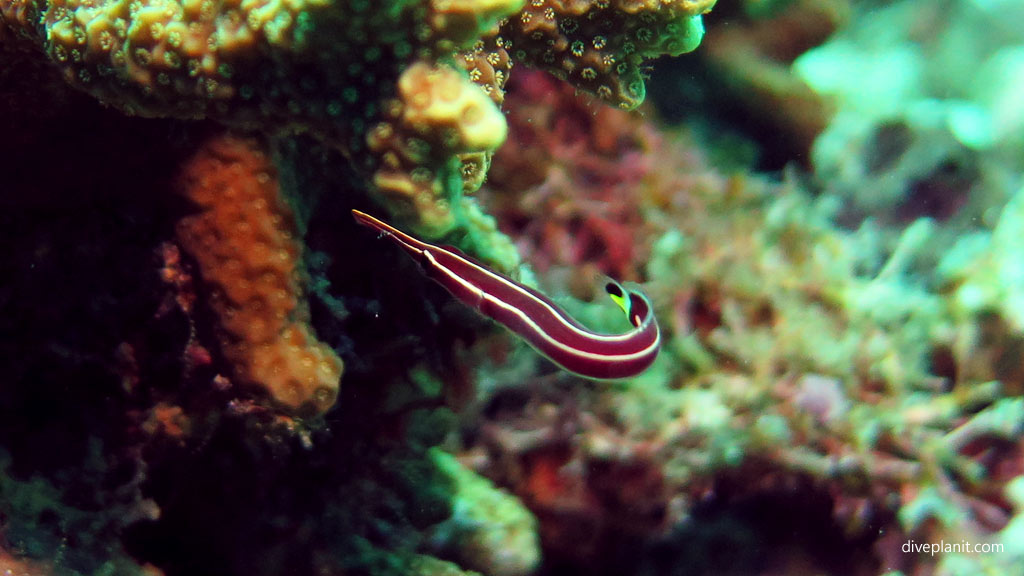 One of the commonest boxfish around Mabul is the Solor boxfish. This one is the larger, more colourful male.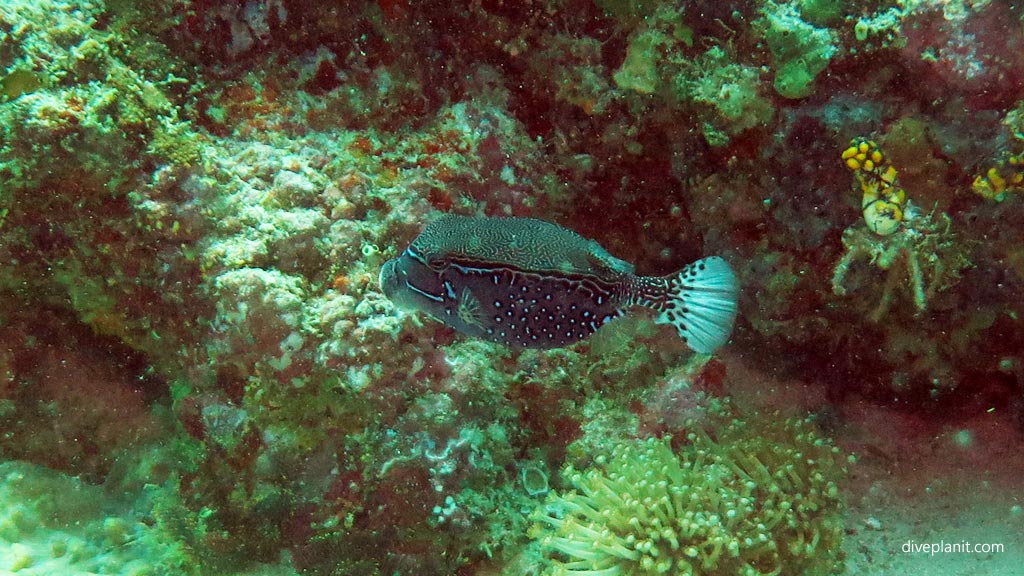 And, finally, just in case you thought this dive site was just eels and nudis, colourful Basslets and anthias await you on top of the reef for your safety stop.