Site Overview
Dive Centres
Site Type:
Hard coral covered submerged reef.
Depth:

Top: 1M

Median: 17M

Bottom: 26M

Location:
Due north of the larger more northern of the two Nusa Islands
Echuca Shallows or Echuca Patch is a long coral covered rounded submerged reef. Topping out at 14m is has lots of cleaning stations which provides the opportunity to see a variety of sea life.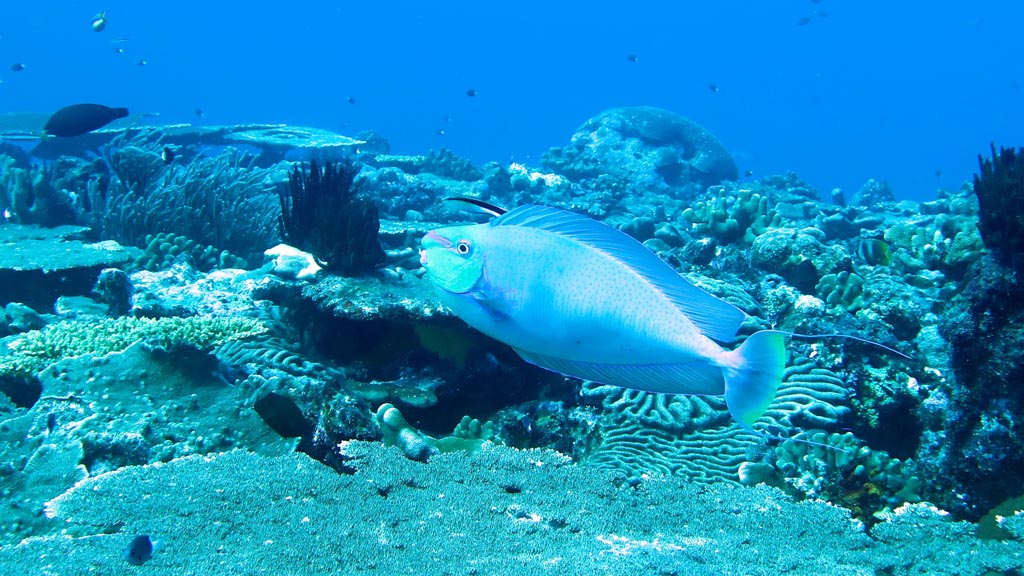 In common with the rest of PNG, the anemones are prolific.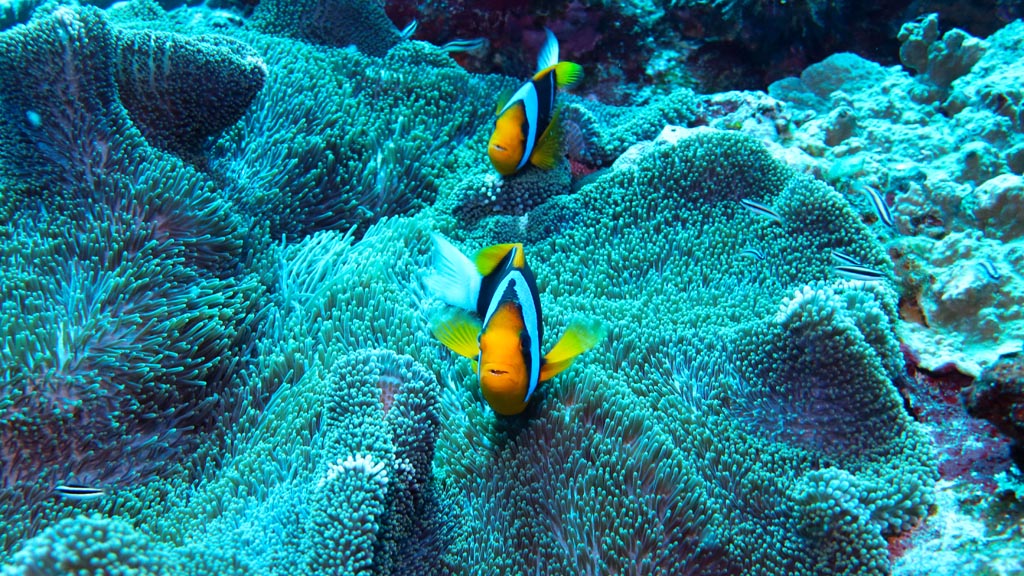 Several different types of anemonefish are to be found in the one place.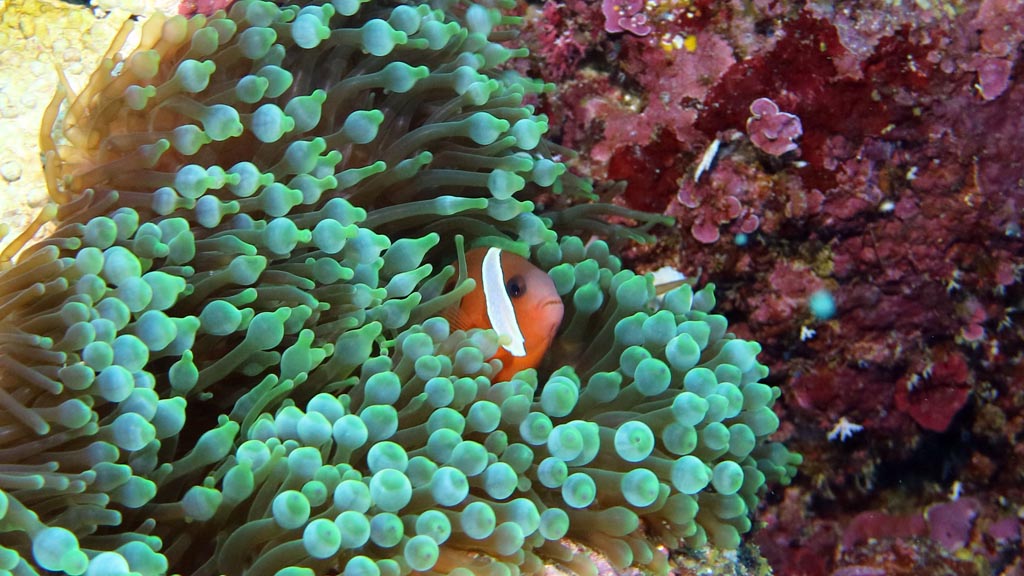 Echuca Patch also has its own resident turtle, who blends in perfectly to the corals. Fortunately, the guides no know his favourite spots.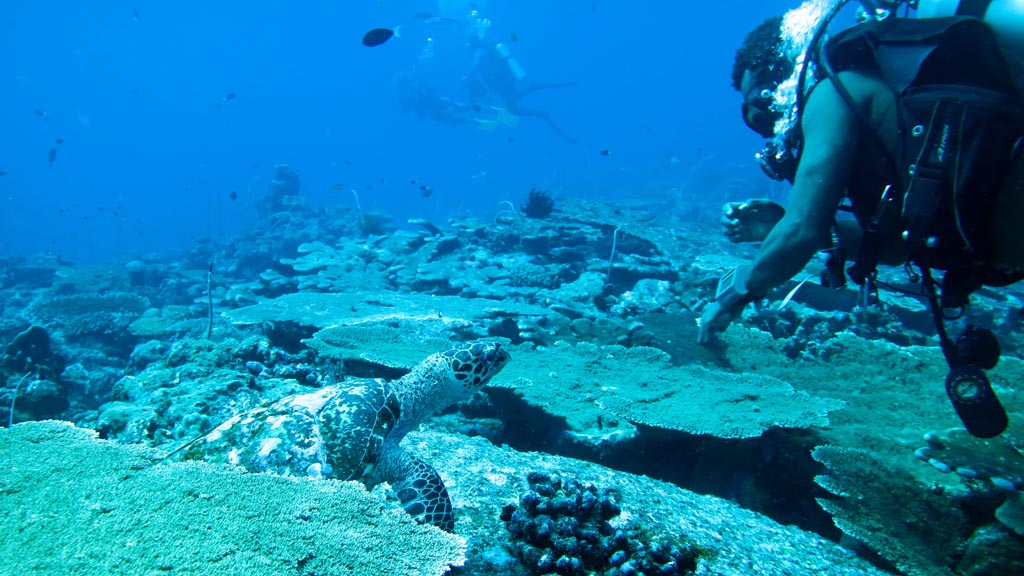 So long as there are no sudden movements, the turtle will approach quite closely.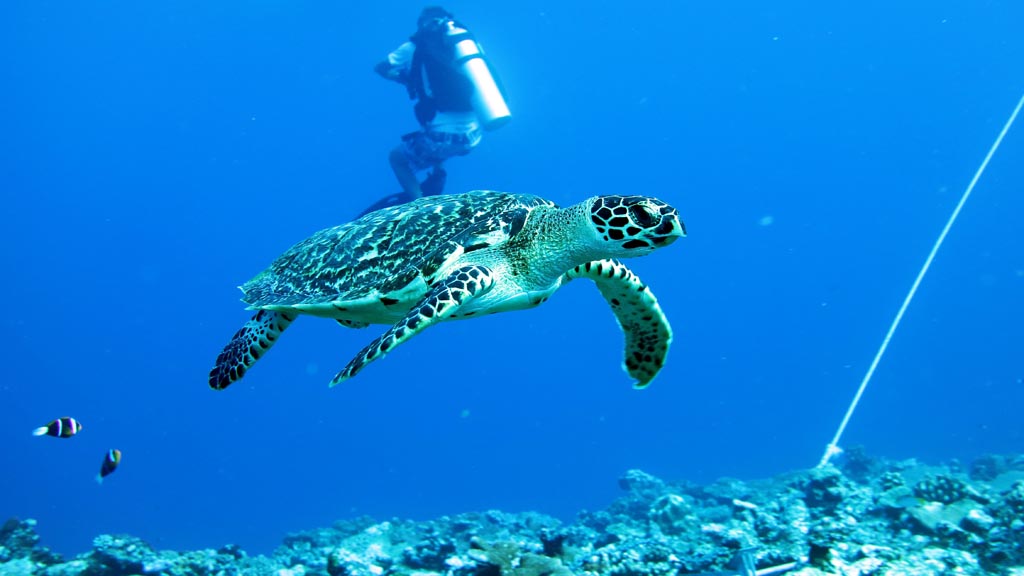 They are often attracted by video lights, and maybe they think anything 'offered' on an outstretched arm – even a GoPro is some kind of offer of food?