Site Overview
Dive Centres
Site Type:
Scenic reef, with seagrass and possibility to see Dugongs
Depth:

Top: 5M

Median: 12M

Bottom: 18M

Location:
Off the eastern end of the south-western shore of Dimipac Island – north of Calauit Island
Diving Dimipac Island's eastern end has exotic critters like the dendritic jawfish, leaf scorpionfish and ribbon eel. Also, always the possibility of a dugong in the meadow of sea grass at the bottom of the sandy slope.
One of the reasons you might be diving Dimipac Island, is if you've headed up to the 'top end' in the hope of seeing a Dugong in the water. From the 5m reef, the shore slopes very slowly down to seagrass meadows at about 20m, so whichever way you work your way along the reef – usually in a there-and-back dive as there's very little current – it pays to keep checking down the slope, as you may be in for a glimpse of a dugong grazing just on the edge of the visibility.
However, don't forget to enjoy the dive too, as there's all manner of assorted stuff is down there. Not least, leaf scorpionfish which are quite common.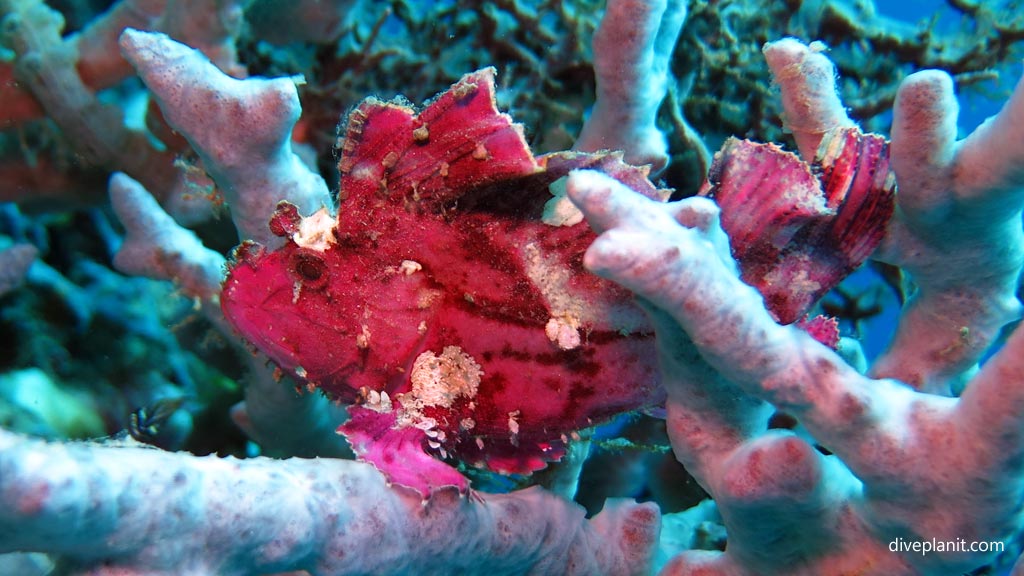 The only eel I saw off Busuanga Island was this Ribbon Eel.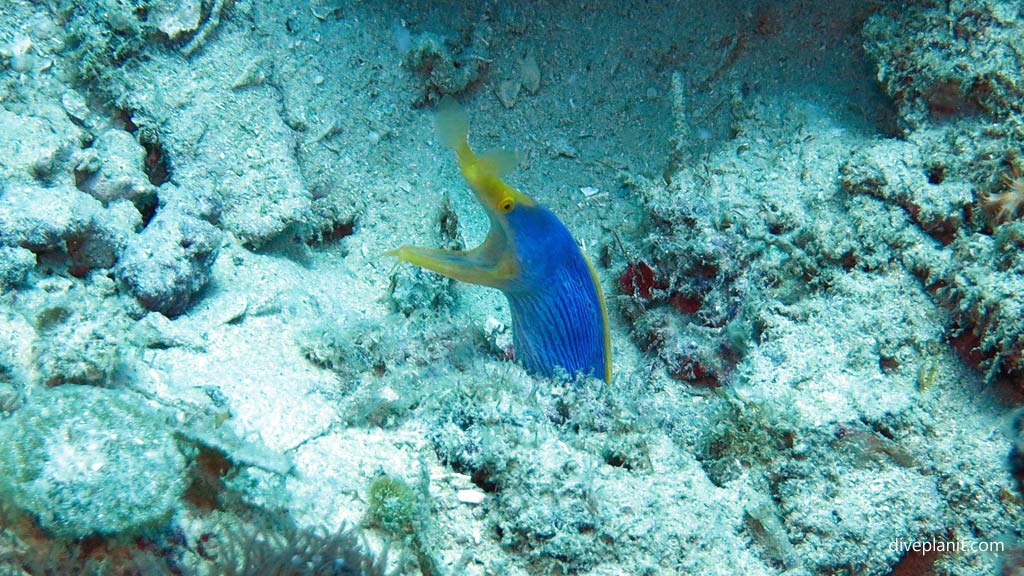 The sea anemones on the sandy bottoms tend to be the flat variety – which doesn't really present the anemonefish with too much cover.
The pattern on this crosshatch butterflyfish mimics the pattern of the icing on a glazed tart.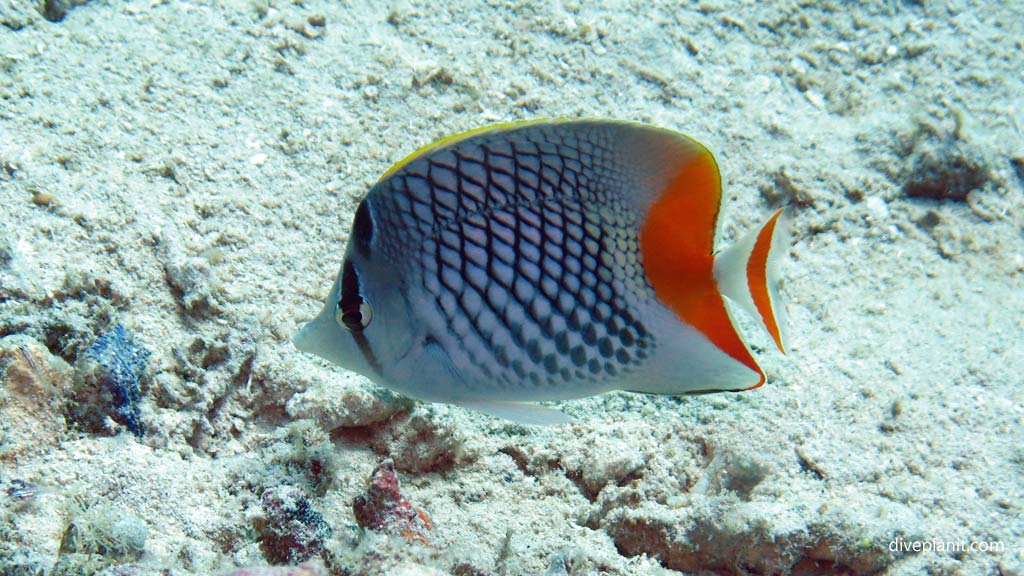 And hiding in his hole, the unmistakable face of the Dendritic Jawfish.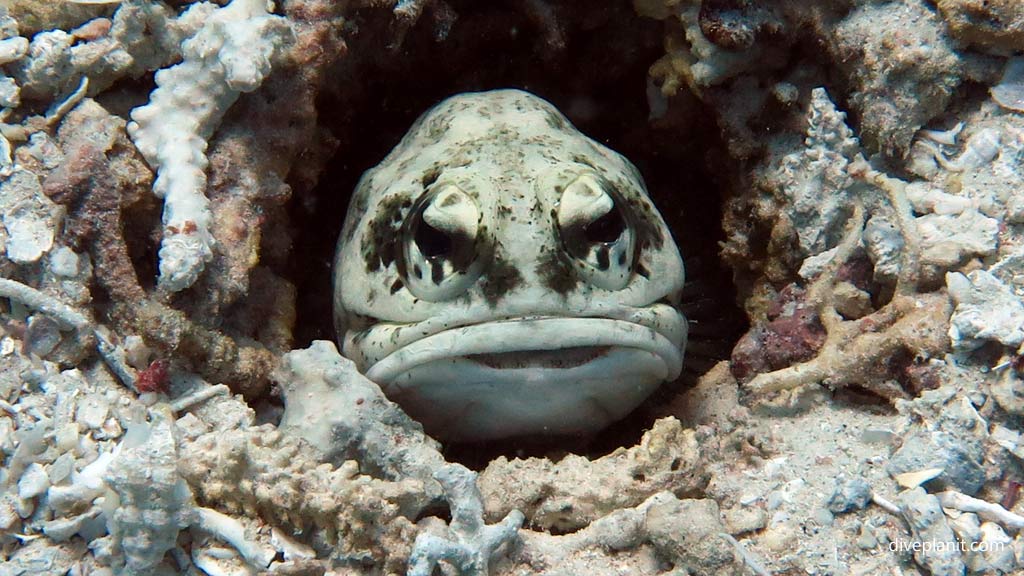 Apparently they brood their eggs in their mouth. I hung around a bit to see whether she was doing this, but she wasn't giving anything away.