Site Overview
Dive Centres
Site Type:
Aircraft Wreck
Depth:

Top: 35M

Median: 36M

Bottom: 40M

Location:
To the west of Nusa Island
The name Pete was the Allied nickname given to these Mitsubishi F1M Float Planes, and the name Deep Pete is given to this one as it sits on the sand at 40m.
The plane was designed to be launched from an aircraft carrier and land on water. It had one large float below the fuselage, but was not particularly stable, and tended to porpoise.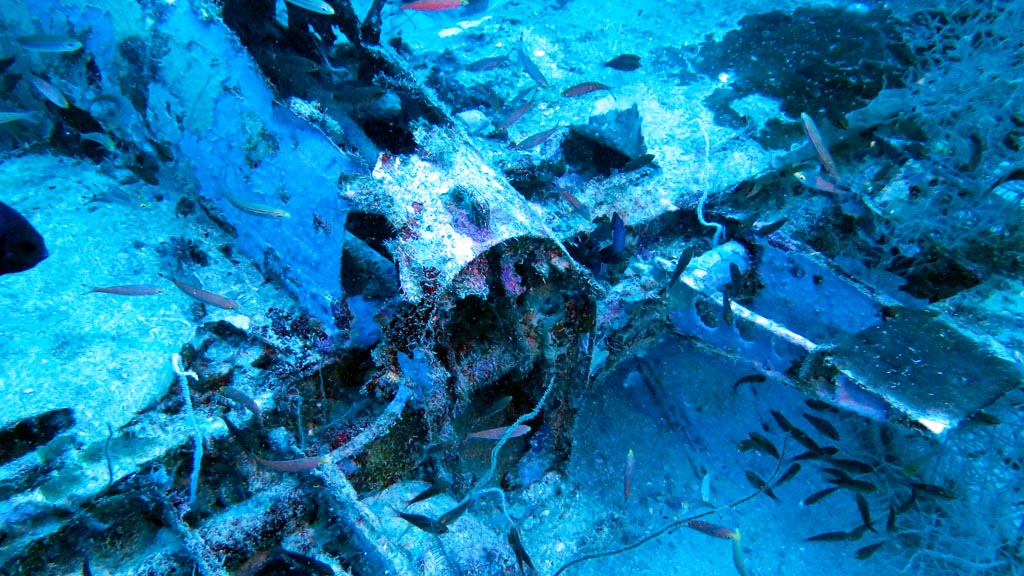 Laid on its back with the heaviest part – engine and propeller planted firmly in the sand.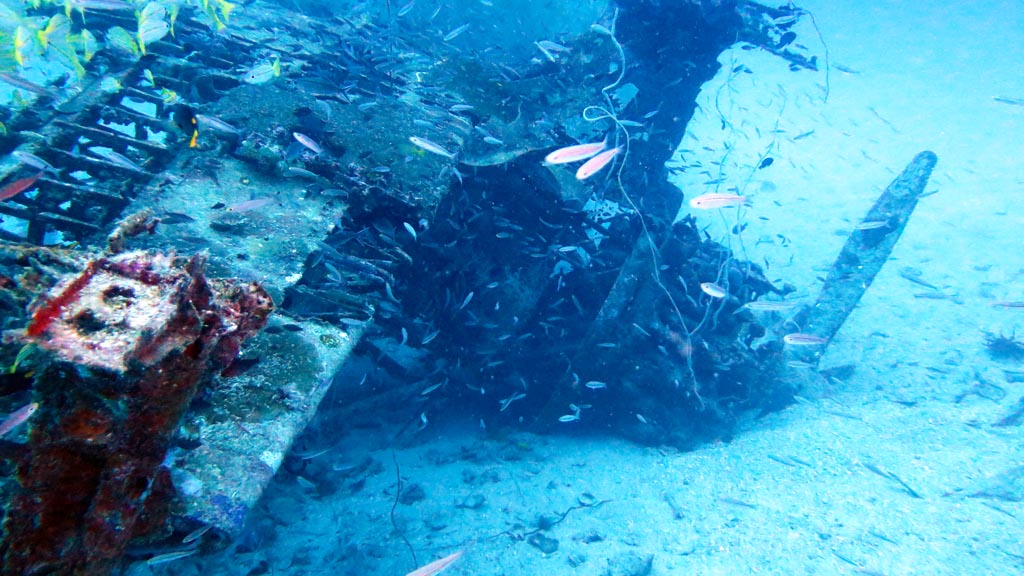 Deep Pete's tail has been snapped off cleanly – though it's not clear when this happened.
The Pete was mainly used for reconnaissance, though some variants were also able to drop bombs. It was a relatively large and ungainly plane.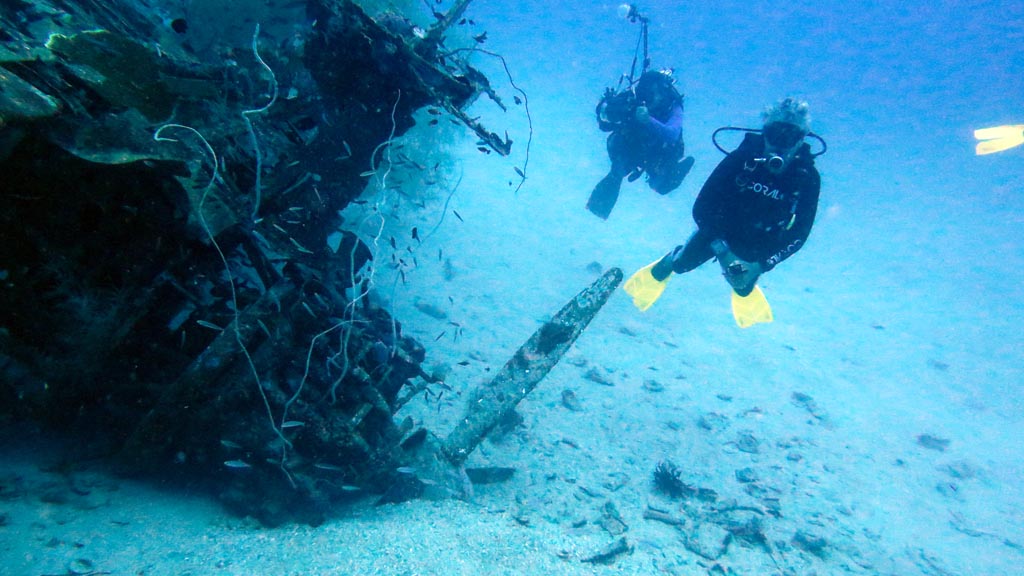 When diving on an incoming tide, the visibility is usually good enough to see the whole plane in view from above as you descend the shot line.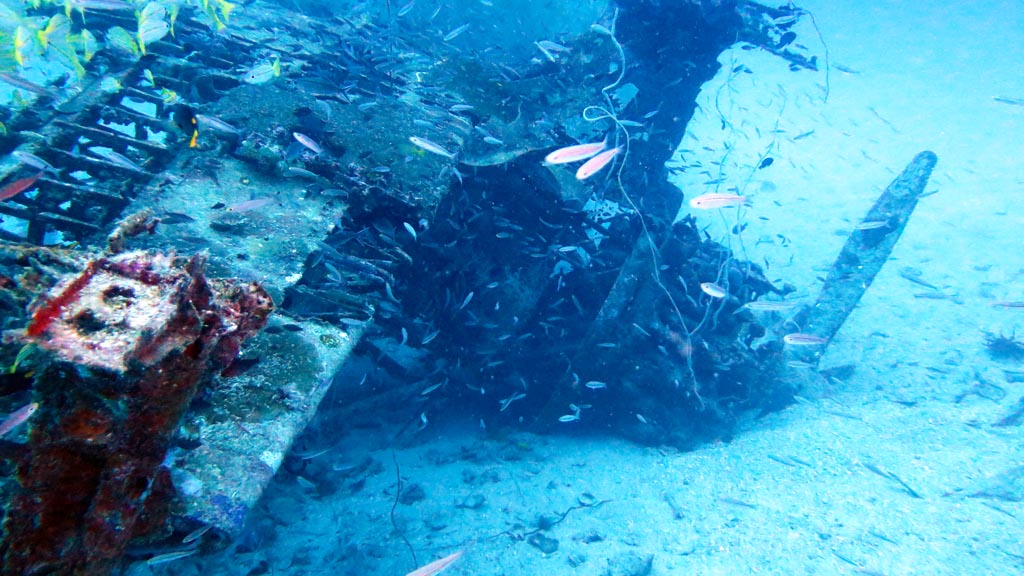 Sometimes the plane is completely obscured by shoals of snapper or sweetlips.