Site Type:
Coral reef, wall and a bit of muck
Depth:

Top: 15M

Bottom: 30M

Location:
Northern end of Apo Island
Apo Island has many brilliant dive sites, but its best would have to be Coconut Point. The pretty coral reef at Coconut Point is nearly always washed by currents, so is best done as a drift dive. Divers jump in the water at the northern end of Apo Island and then drift along the reef on the western side of the island.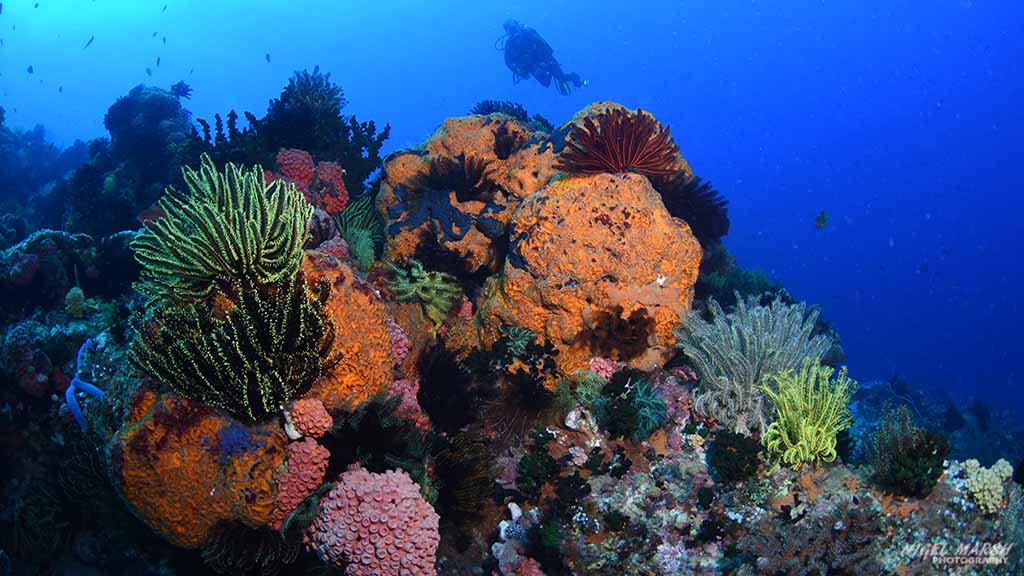 Descending at Coconut Point the last thing I expected was a grey sandy slope, with this muck home to pipefish, garden eels and shrimp gobies. But once I saw the pretty coral gardens and the pelagic fish I started to drift. Following our guide we dropped down to 25m to admire the lovely soft corals, gorgonians, sea whips and large barrel sponges covered in feather stars.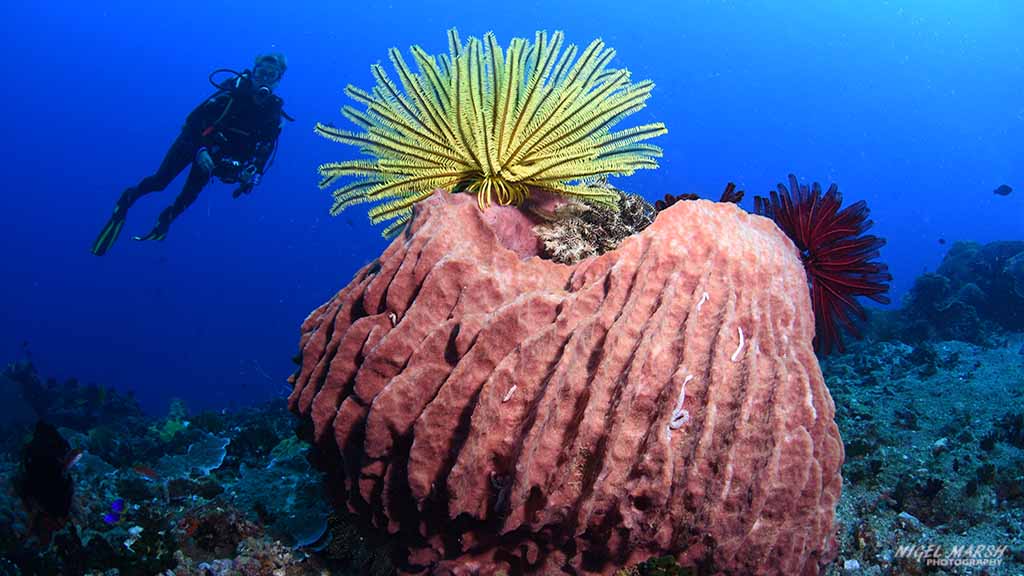 As we glided over the wonderful corals we kept an eye out on the blue for passing pelagics, seeing mackerel, tuna and a school of big-eye trevally. The trevally swirled around the reef and had us captivated for several minutes.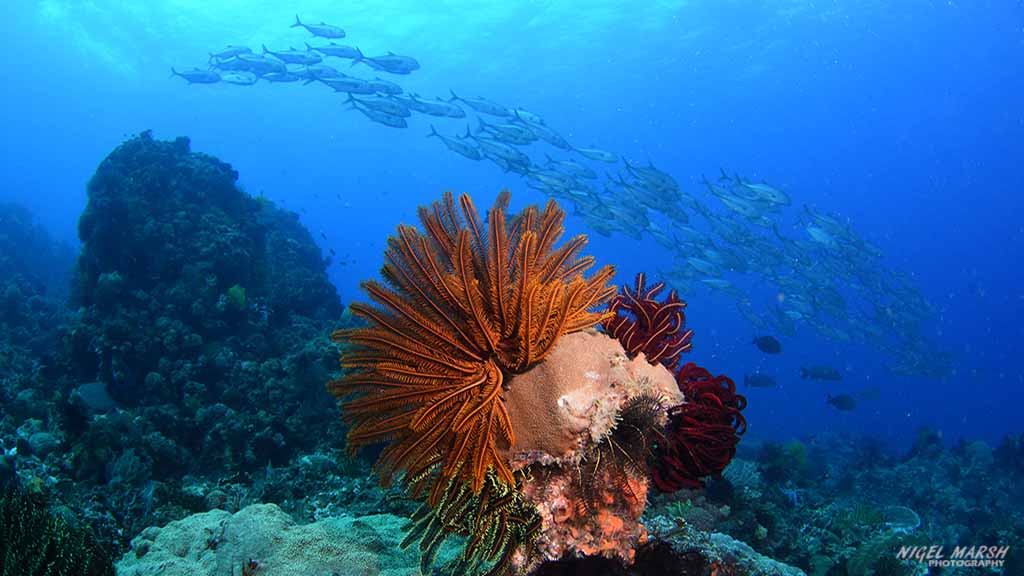 While watching the trevally we were joined by two large black-banded sea kraits, a type of sea snake. They were hunting the reef for prey and a couple of the trevally joined them in this endeavour.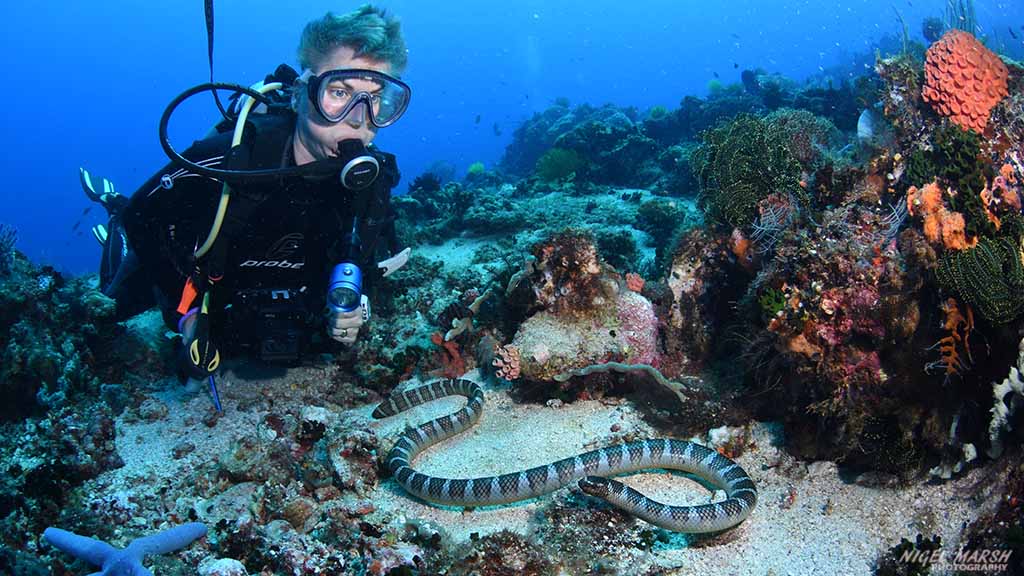 Continuing along the reef we explored gutters, ledges and walls covered in lovely corals. We also spotted gropers, blue-spotted lagoon rays, a large broadclub cuttlefish, several pufferfish, more sea snakes and a school of batfish. A green turtle made a brief appearance, but a more friendly hawksbill turtle stayed with us for several minutes. After an hour long drift we surfaced exhilarated by the wonderful corals and marine life at Coconut Point.