Site Overview
Dive Centres
Site Type:
Scenic Reef; some current in parts; can be done as a slow drift dive
Depth:

Top: 5M

Median: 20M

Bottom: 30M

Location:
East end of Aore Island, just over the bay from the Coolidge
Here's a short video of Cindy's Reef dive site which is a very pretty (and pretty convenient) dive for anyone staying around Luganville, (and especially at Aore Island Resort), as it is off the point of Aore Island.
Its position means it typically has great viz, and plenty to see from 5 to 30m – near the drop off where you can see a number of clown fish colonies, and both macro and big stuff.
We dived with Santo Island Dive.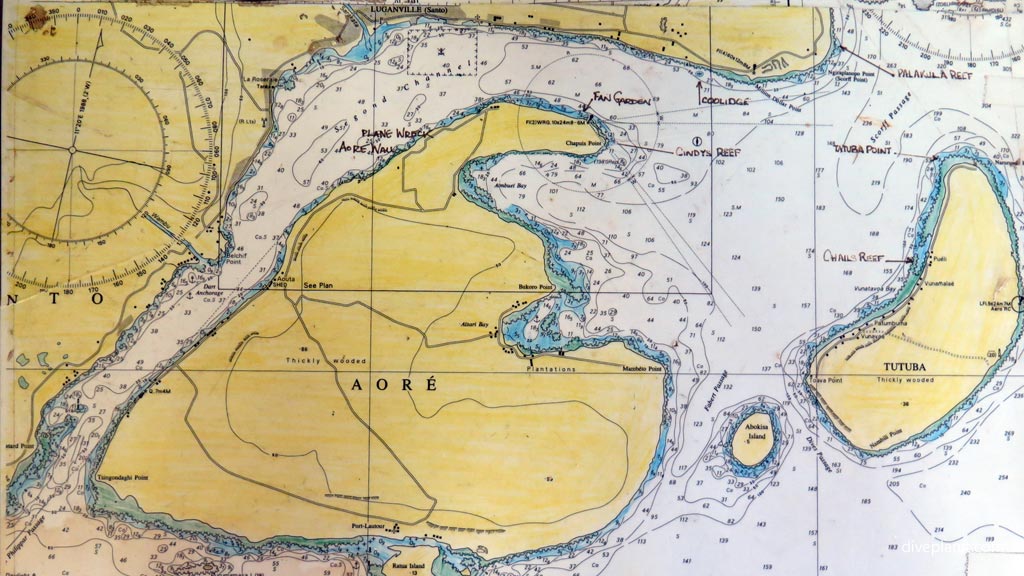 Cindy's reef is so called because according to legend (well, according to Dave Cross of the Beachfront Resort), it was discovered when a visiting American woman declared she didn't want to dive on the Coolidge every day, which prompted Dave to find somewhere new to dive.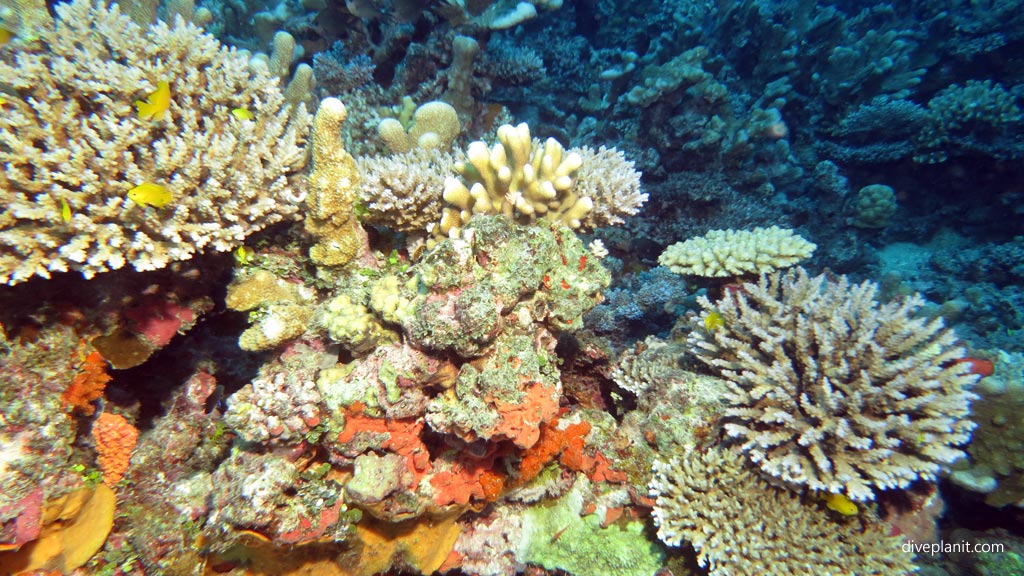 Having booked 10 dives before arriving, the American (Cindy) realised that there weren't actually 10 different dive sites in Santo, so Cindy and Dave explored a likely spot and discovered the reef which henceforth became known as Cindy's reef. (Clearly Cindy was the one who wore the wet suit pants!)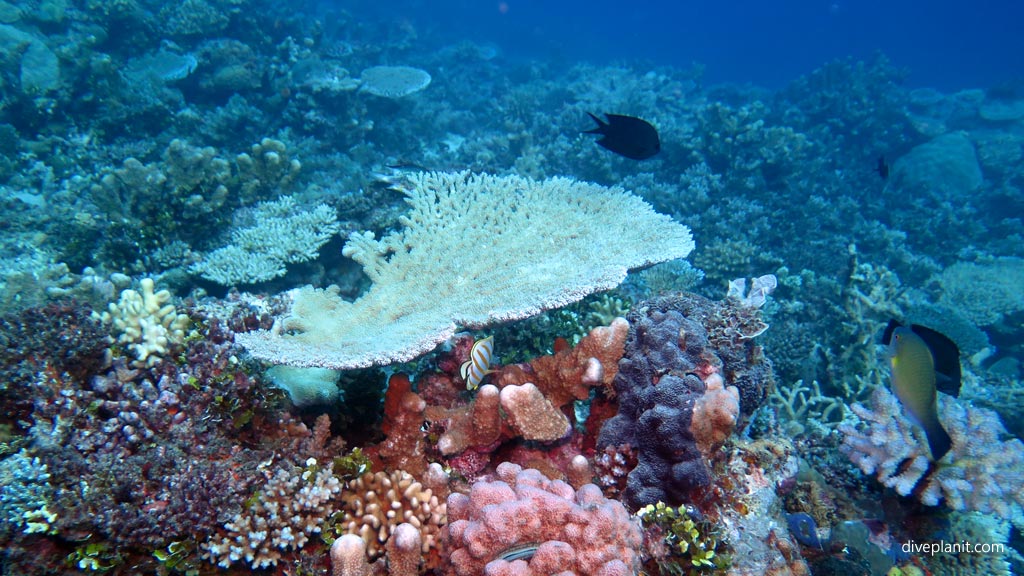 A great little reef between 5 and 30m – though you can spend most of your time around 20m and get some good bottom time.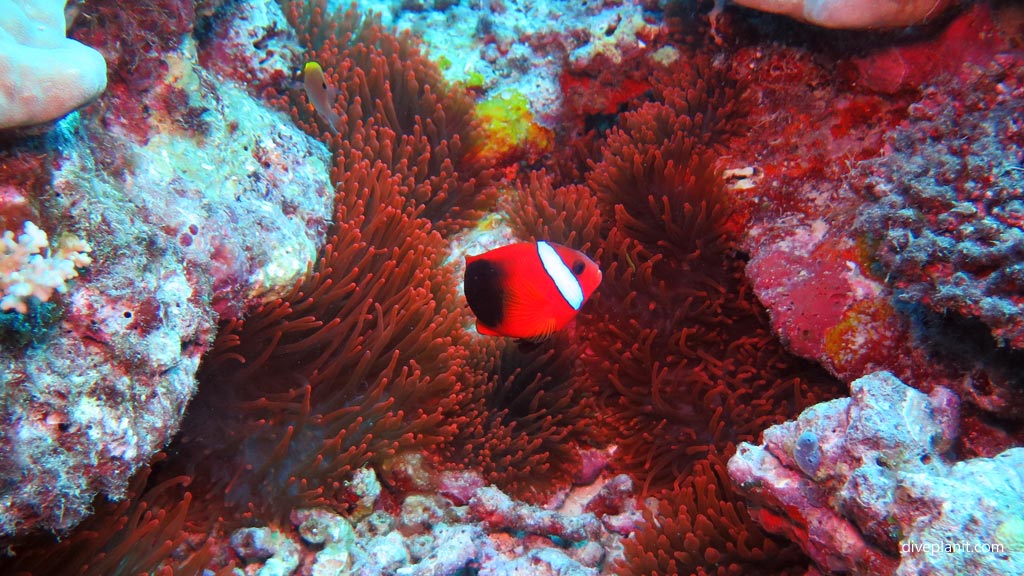 Very clear water, and lots to photograph – including a number of clown fish colonies.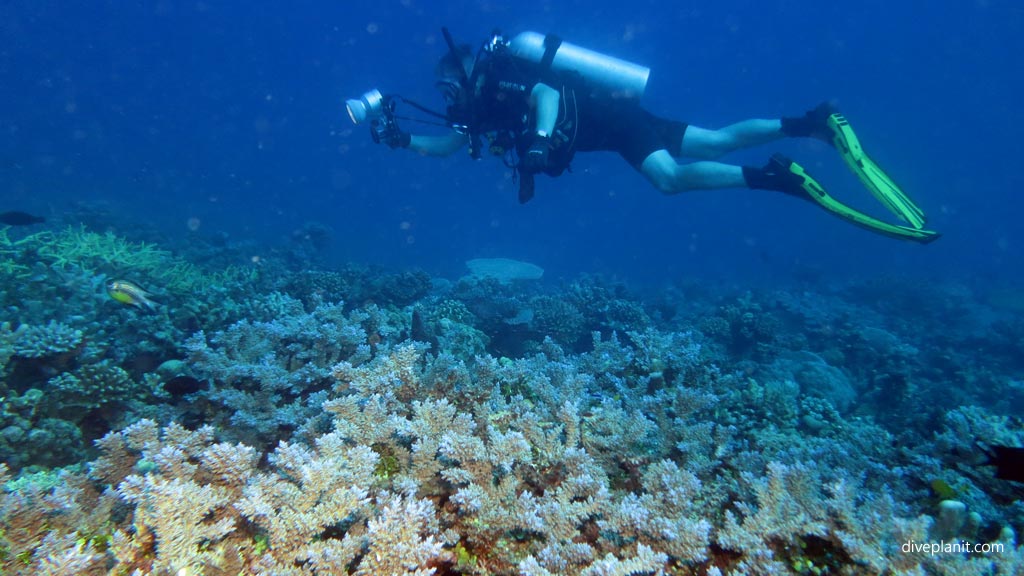 I was trying out my new video light and Deb her new strobe.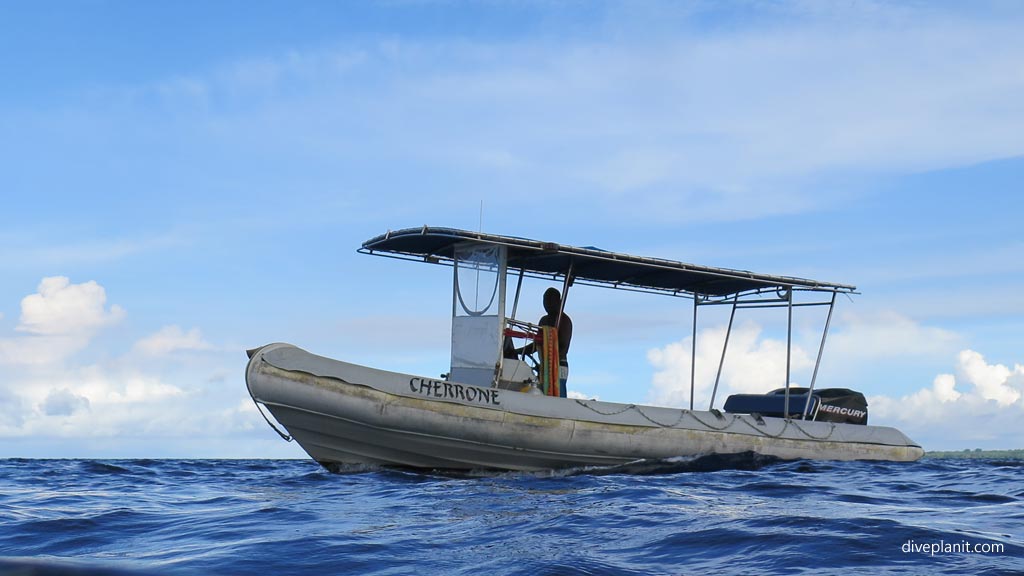 The boat is active, so there's no need to worry about where you might end up, so we just followed the current around the reef.
This dive is also near the drop off, so there is often a few larger critters just hanging at the edge of the visibility.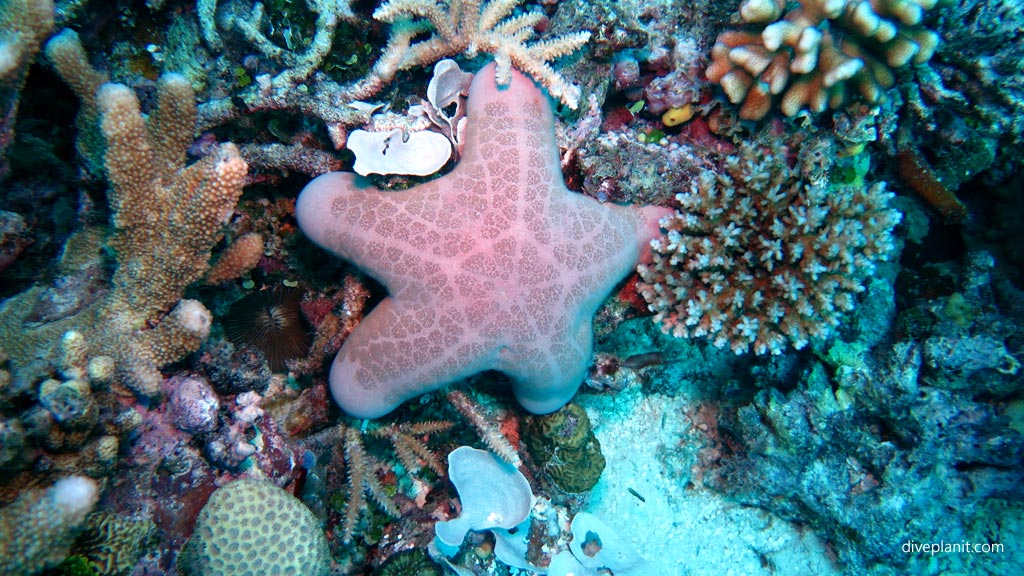 It's a great dive for photography – both macro and big stuff.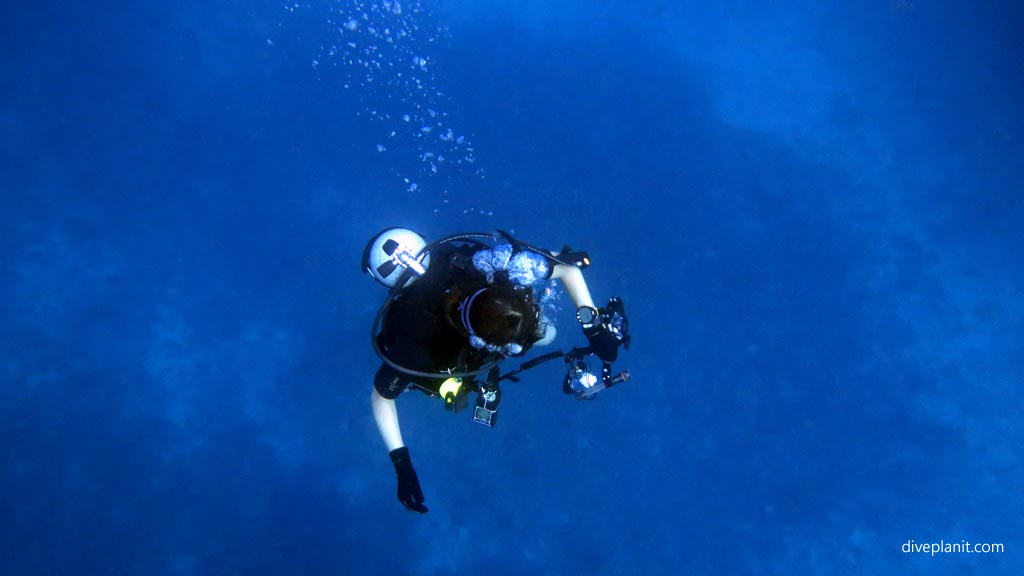 We could have spent hours exploring the nooks and crannies, gone mad chasing turtles and trying to get that perfectly framed shot.
In fact, it's one of those places where you can overstay your welcome and your deco!