Site Overview
Dive Centres
Site Type:
Scenic Reef
Depth:

Top: 5M

Median: 16M

Bottom: 25M

Location:
On the Norman Reef, Great Barrier Reef
Caves dive site on Norman Reef – so called because of the caves – no really!  There is a long cave that you can pass through easily, but that's hardly the best part of diving Norman Reef.
Here's the map of Caves on the dive briefing board on the OceanQuest.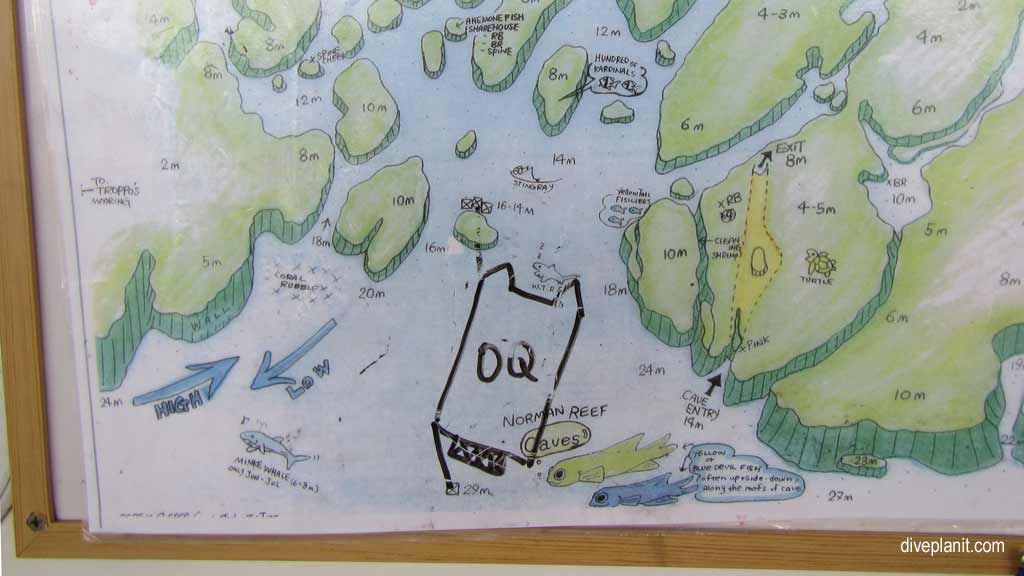 There is a long cave that you can pass through easily, but that's hardly the best part of the dive.  It's large wall and boulder terrain – which means lots of large nooks and crannies where you'll find the mid-sized reef fish especially the bigger Angels, Butterflies and Surgeons.  Like this Sailfin Surgeonfish.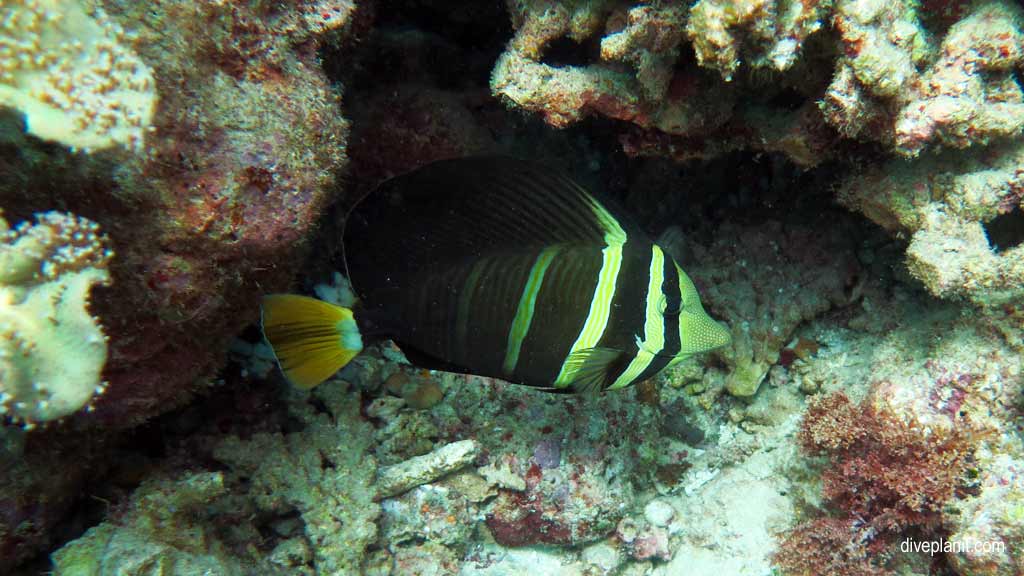 There are lots of six bar angels and also regal angelfish.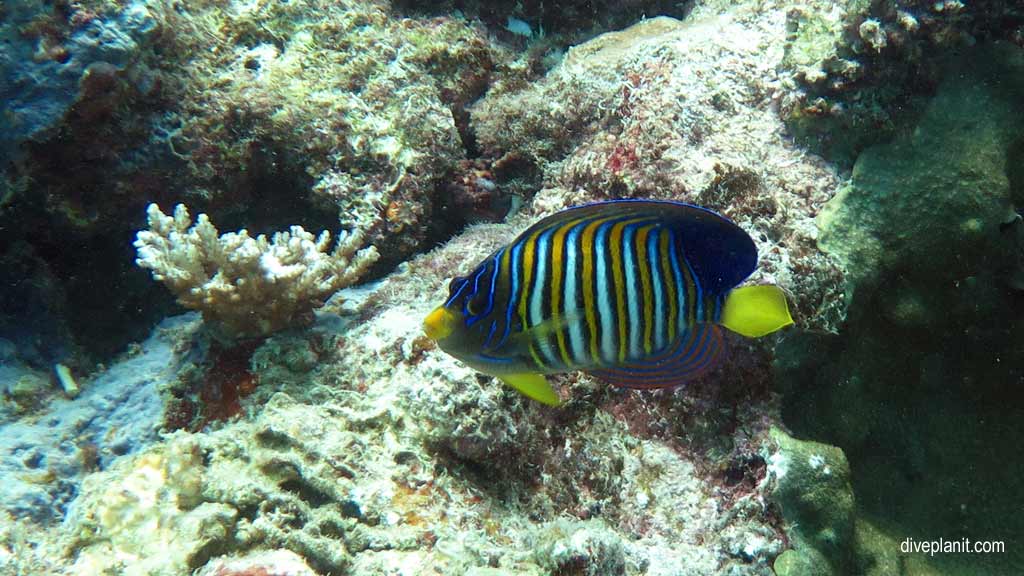 There are also many Orange Spine Unicornfish and they always keep their distance.  Just as well – those spines are scalpel sharp.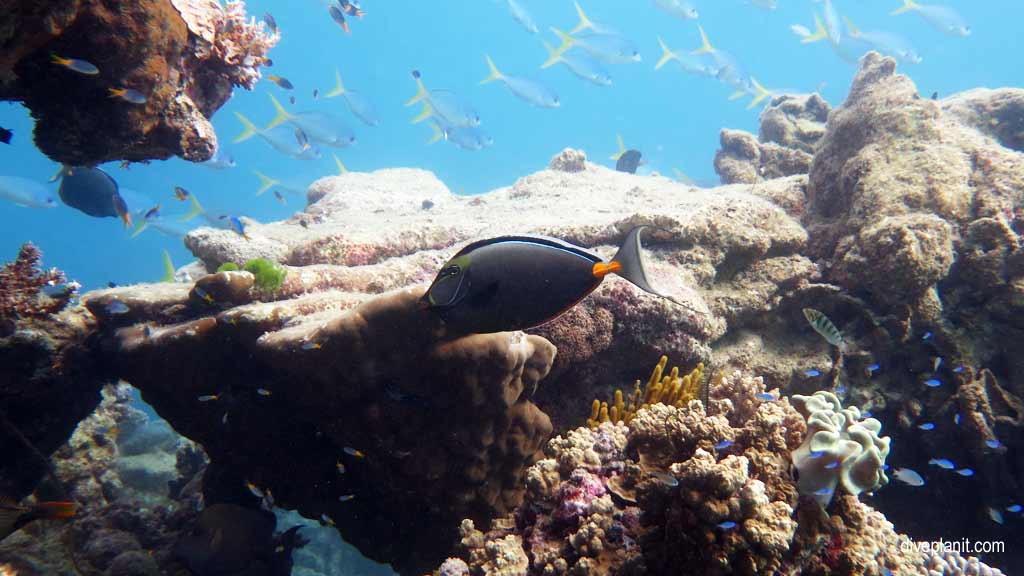 There are a dozen Butterflyfish species represented on the Reef, and it pays to look carefully at the head and tail if the body is a pattern of silvery stripes.  This one that might be confused for a Chevroned or Threadfin is just a Vagabond.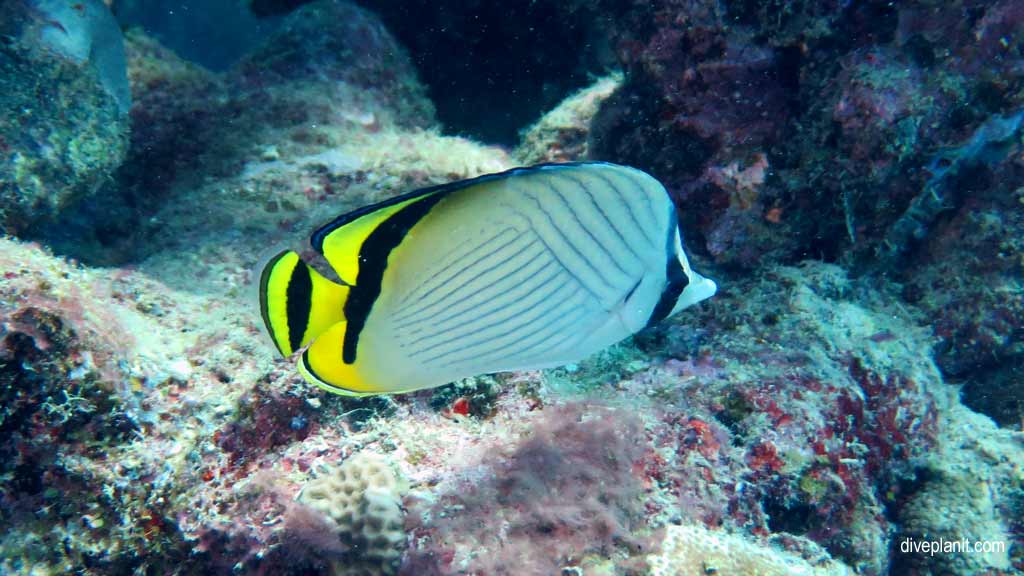 Whereas this guy is definitely a Pinstripe Butterflyfish.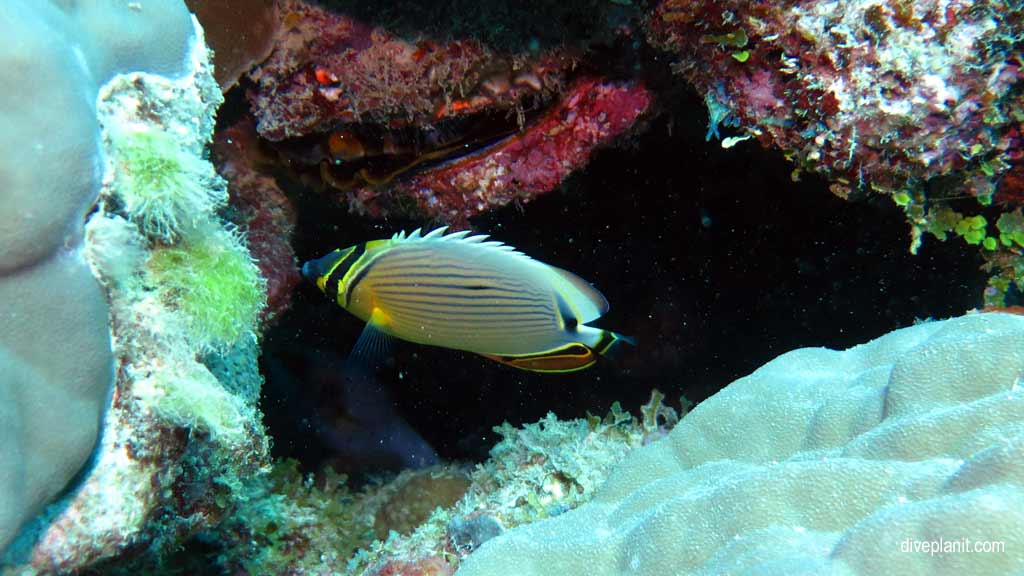 The best time to get a good picture of a fish is when they are at a cleaning station – as they tend to keep perfectly still.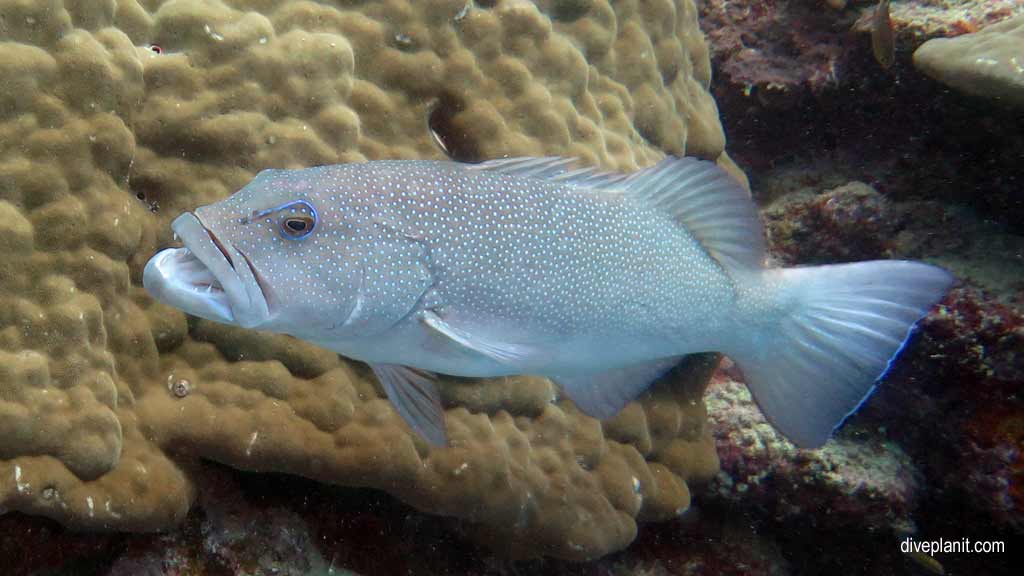 Others like the hawkfish and this Giant Sweetlips naturally sit still, either on coral or just above it.  The knack is approaching really slowly and knowing just how close you can get.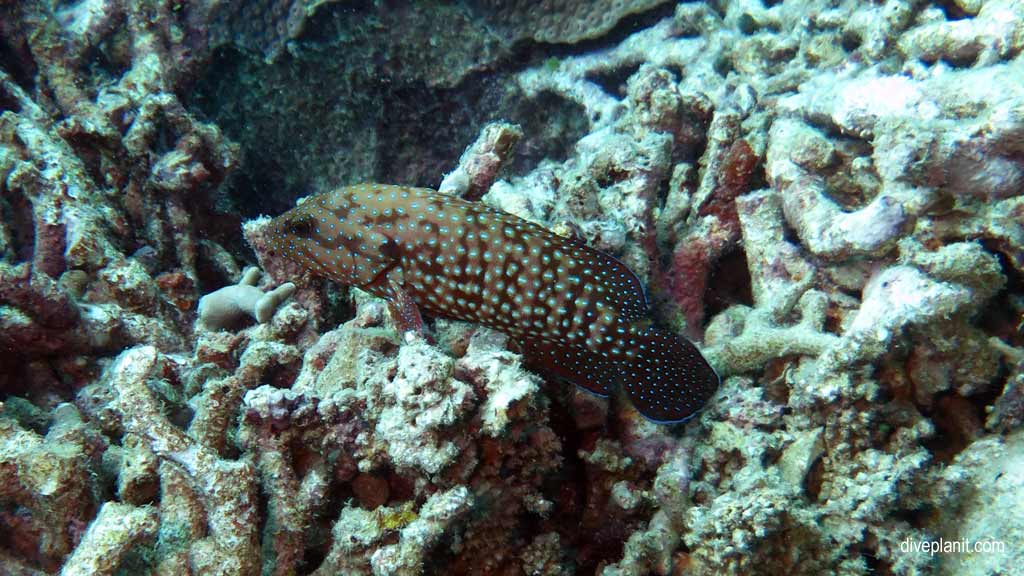 Normally I find Reef Bannerfish working their way up an overhanging wall with lots of holes to disappear into.  This one was out in the open and the right way up.
Often the Reef Bannerfish, which has a long white dorsal fin streamer is mistaken at a distance for this chap: the unique Moorish Idol – he's the only species of fish in his tribe!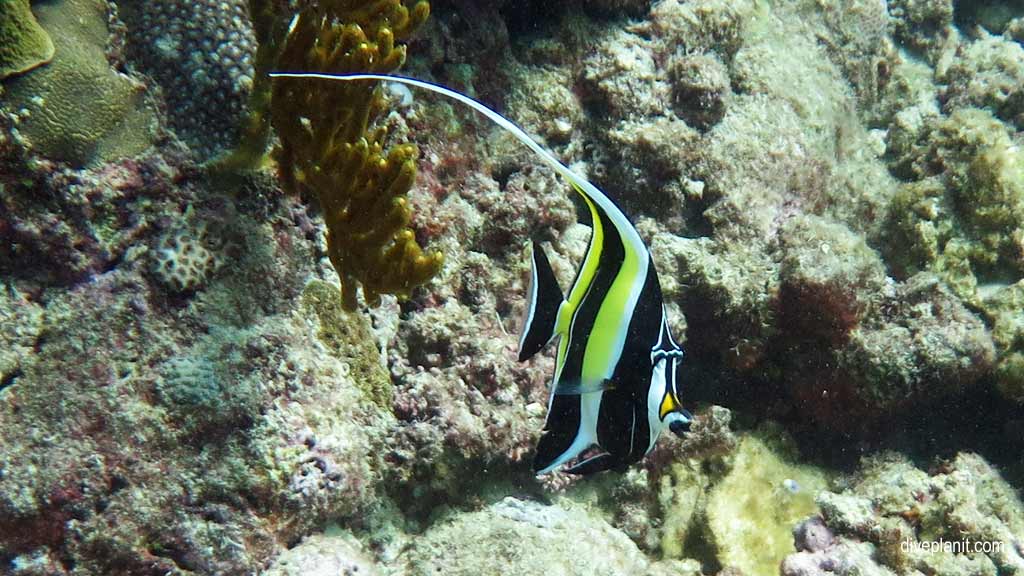 Another common fish on the Reef is the black spot pufferfish.  As soon as he spots you he tries to turn round, but it takes him so long, you can get a couple of pix while he does.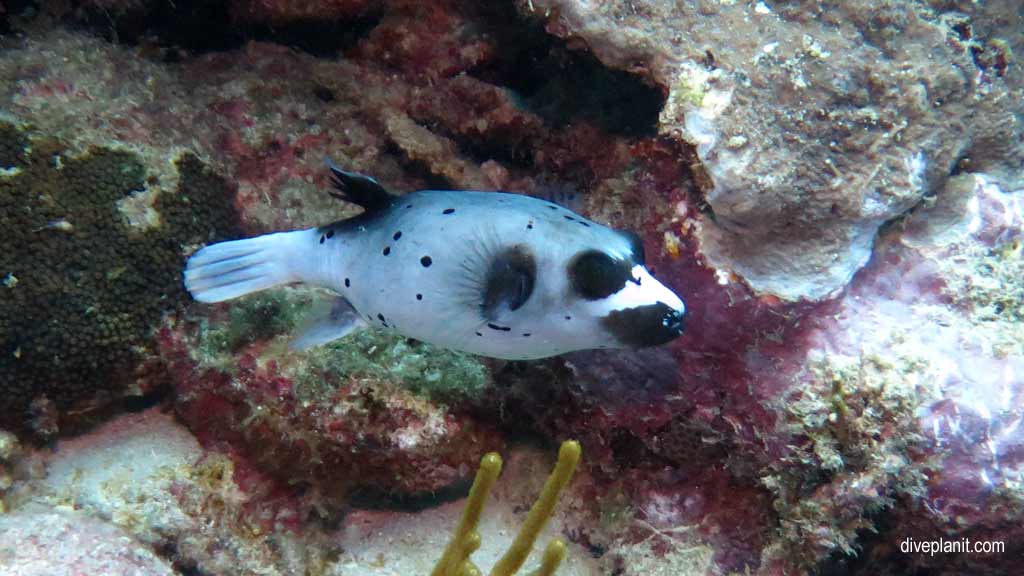 There were a number of pairs of these bridled monocle bream at various points throughout this dive.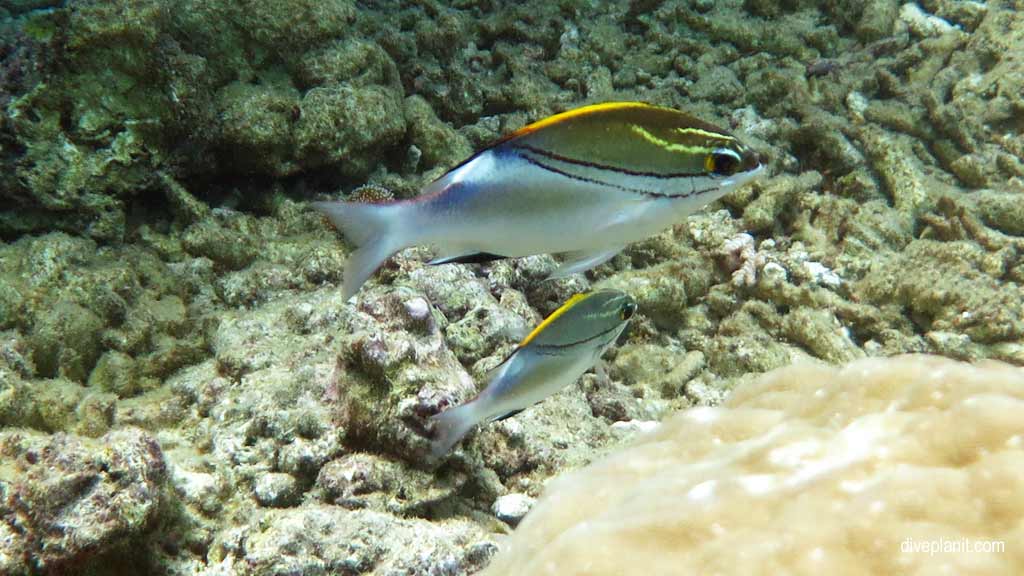 Unusually coloured fish are always the hardest to identify.  Quite often they are simply juveniles, and most sensible juveniles spend most of their time hiding. These two are probably the equivalent of recalcitrant teenagers: a Juvenile Black Backed wrasse, and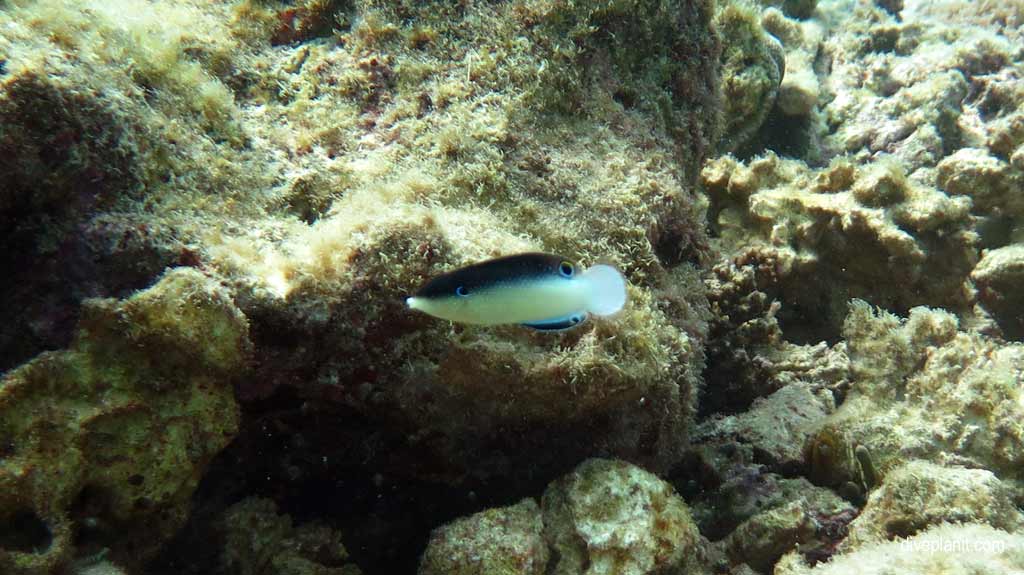 A Juvenile midnight snapper.