Site Type:
Muck site with sloping rubble bottom
Depth:

Top: 3M

Bottom: 25M

Location:
Off the town of Dauin
Off the coast of Dumaguete and Dauin are some incredible muck diving sites, with Bonnet's Corner one of the best. At first the rubble slope at Bonnet's Corner can seem devoid of life, especially as there is almost no coral to be seen, but this wonderful site is packed full of muck critters, especially cephalopods.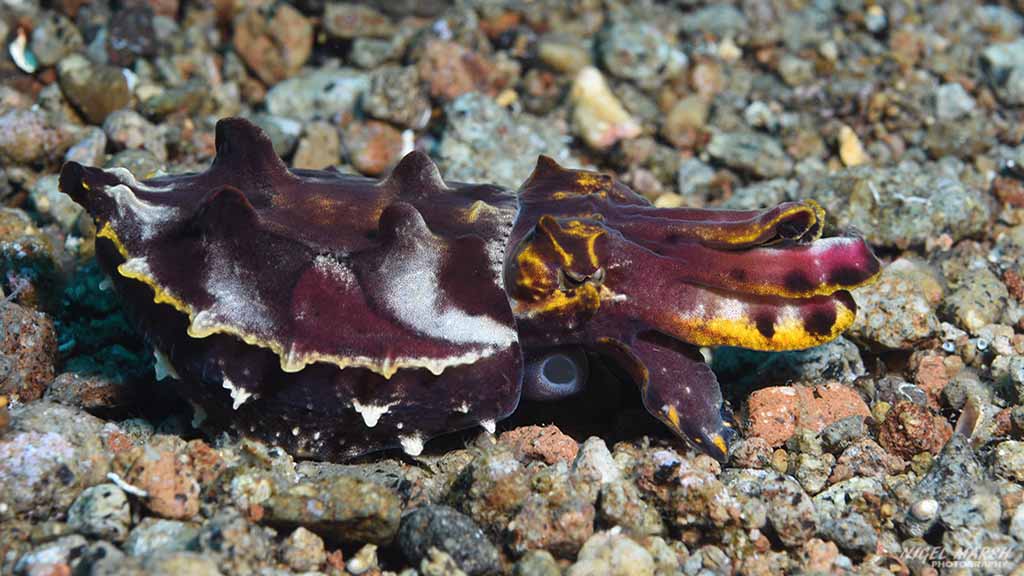 My first dive at Bonnet's Corner left me stunned, as within seconds of reaching the bottom my guide was pointing out a rare wonderpus. I photographed the little octopus as it strolled across the rocks, changing shape and colour as it went.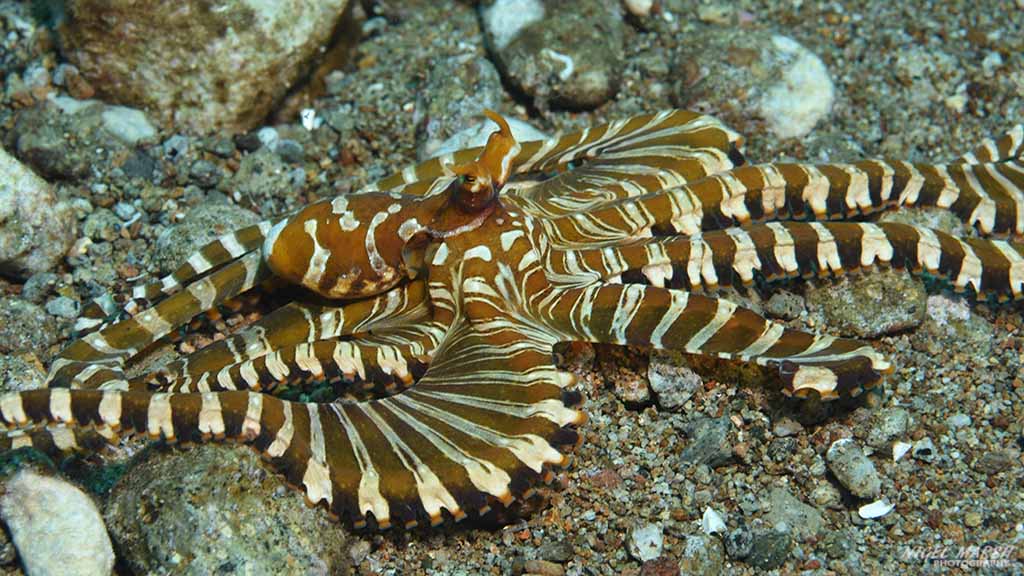 Only a minute later we saw a flamboyant cuttlefish slowly creeping across the bottom and catching small shrimps with its feeder tentacles. This was quickly followed by a sighting of a coconut octopus, then a mantis shrimp, a cockatoo waspfish, dwarf lionfish, Napoleon snake eel, painted frogfish, box crab and a bent-stick pipefish. At most muck sites I would have been happy to have seen and photographed this many creatures over an entire dive, but at Bonnet's Corner this was only the first five minutes!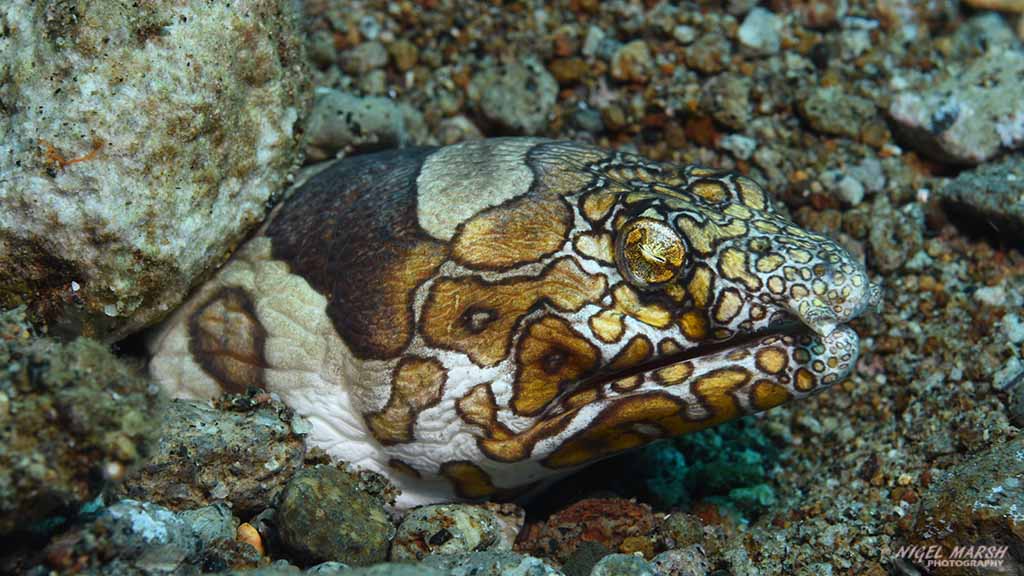 Over the next hour I saw several more flamboyant cuttlefish, more coconut octopus and also broadclub cuttlefish and stumpy spine cuttlefish. I was even more amazed when we found several greater blue-ringed octopus and several rare mototi octopus, but the icing on the cake was some even rarer algae octopus. By the end of the dive I realised that Bonnet's Corner is one of the best cephalopod dive sites in the world, and they were all out during the day.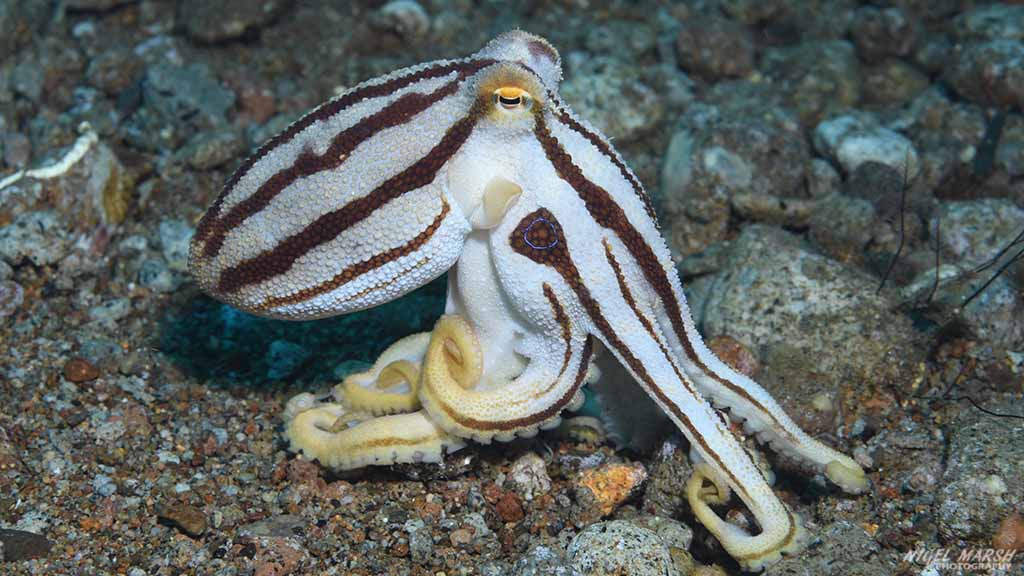 While it might be home to an incredible number and variety of octopus and cuttlefish, I also encountered garden eels, frogfish, cowfish, sand divers, razorfish and even a pair of mating blue-swimmer crabs. Bonnet's Corner so impressed me that I dived it three more times during my week long stay in Dumaguete, and each dive was incredible. However, the dive guides did inform me that it is at its best between October and December, when I was visiting, as this is when the cephalopods are at their peak.