Site Overview
Dive Centres
Site Type:
Volcanic pinnacle island with massive diversity from pelagics to nudis
Depth:

Top: 5M

Median: 17M

Bottom: 30M

Location:
The northern most point of the Sipadan's fringing reef on the eastern side.
Barracuda Point: There's usually a clue in the name, and we were not disappointed. The site, on the reef point very close to the jetty, is known for the 'tornado' of swirling barracuda often encountered there. We dropped into the water between the reef edge and what can only be described as a curtain of barracuda.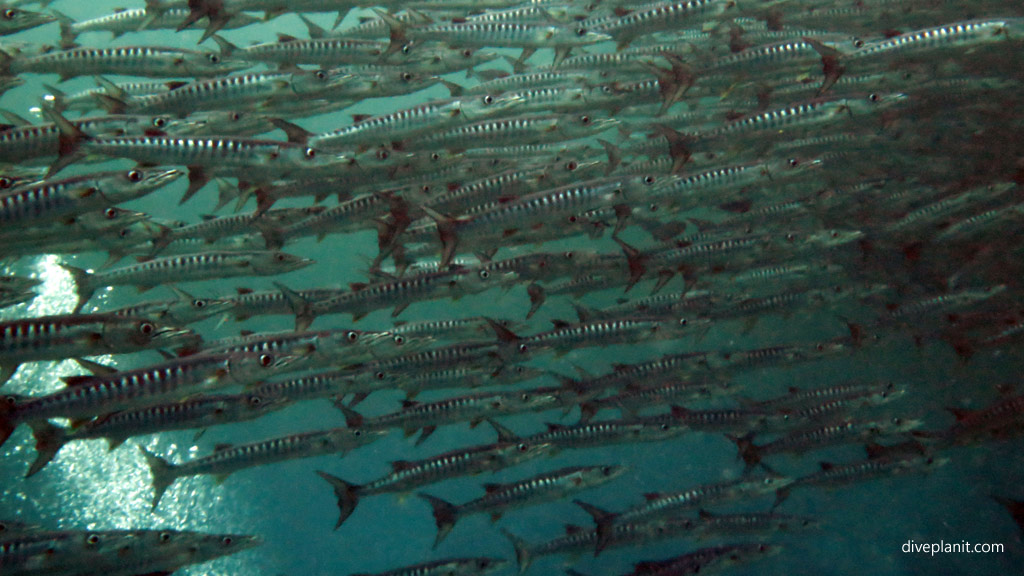 On the reef you'll see the larger reef fish: Tangs, Surgeonfish, Angelfish and Hawkfish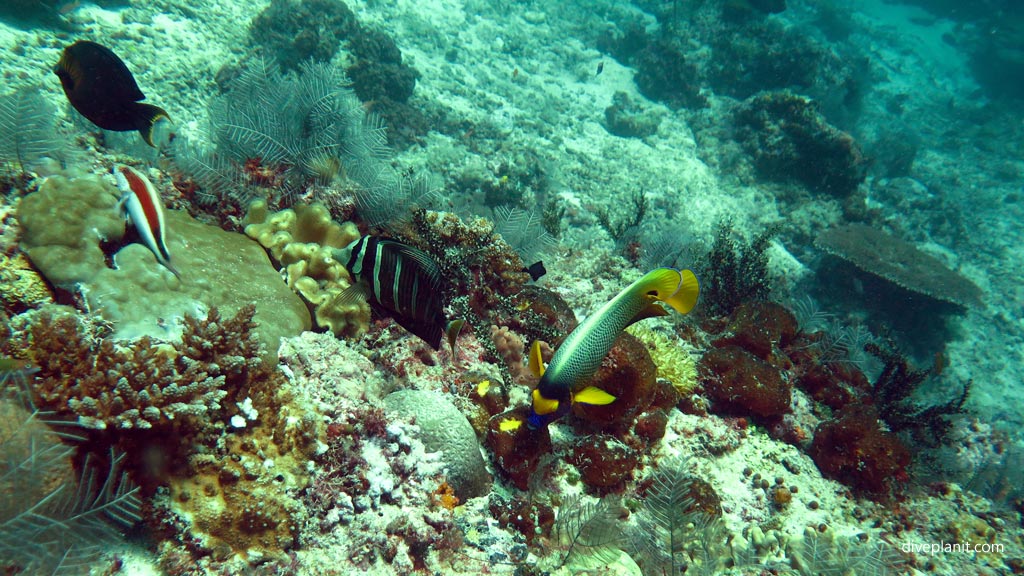 There are lots of Unicornfish too, including the unfortunately named Bignose Unicornfish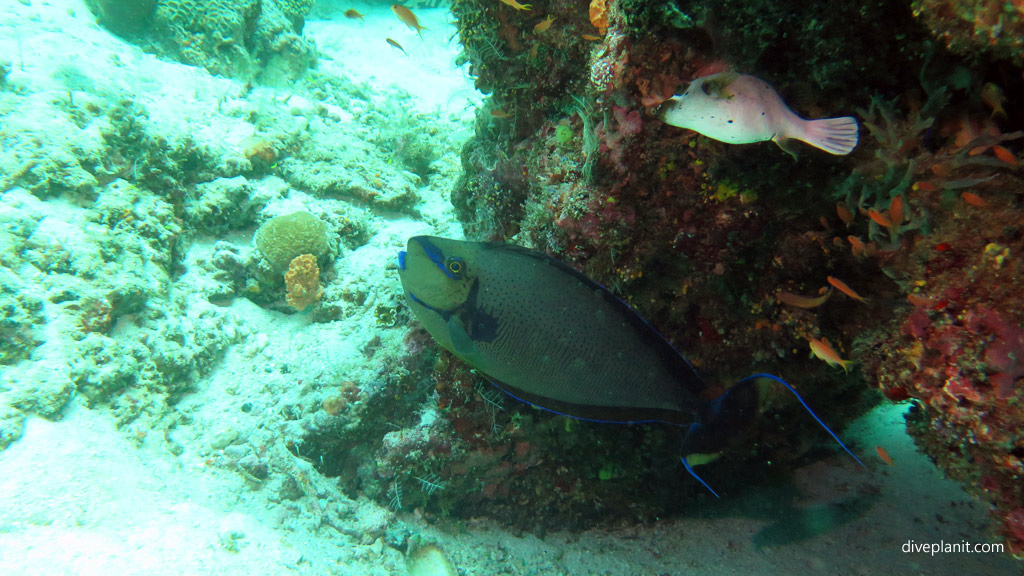 You will find turtles on almost every dive around Sipadan, and they are reasonably accustomed to divers.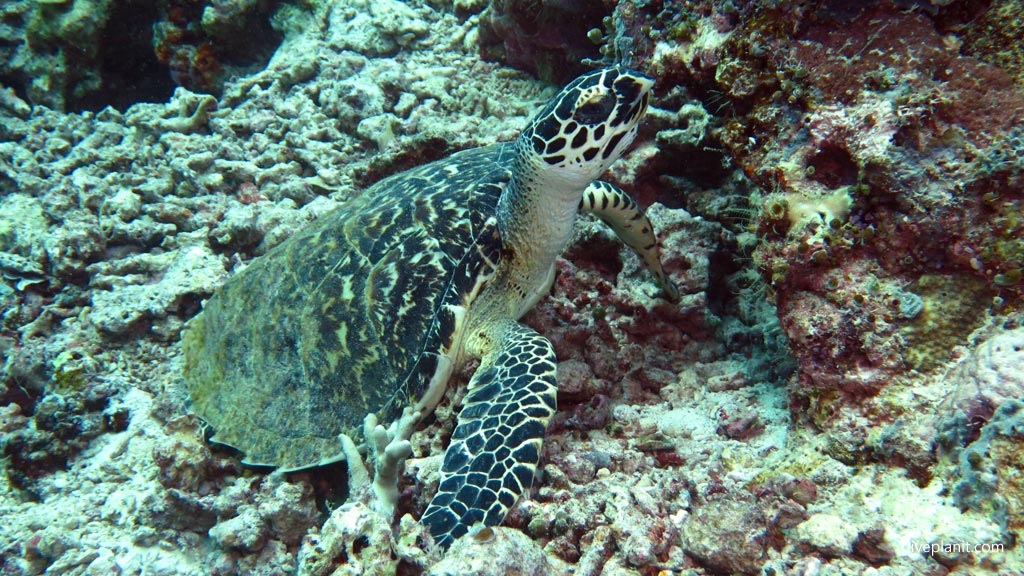 Look out for cleaning stations too; here a Bignose Unicornfish checks it's OK before he leaves the cleaning station.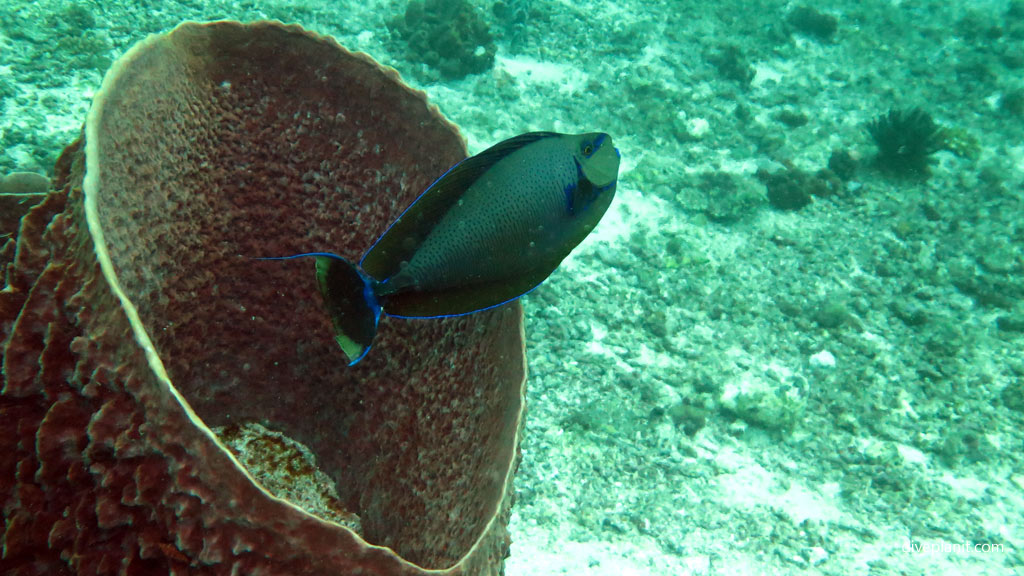 There are Titan triggerfish, but also the slightly more colourful, Yellow margin Triggerfish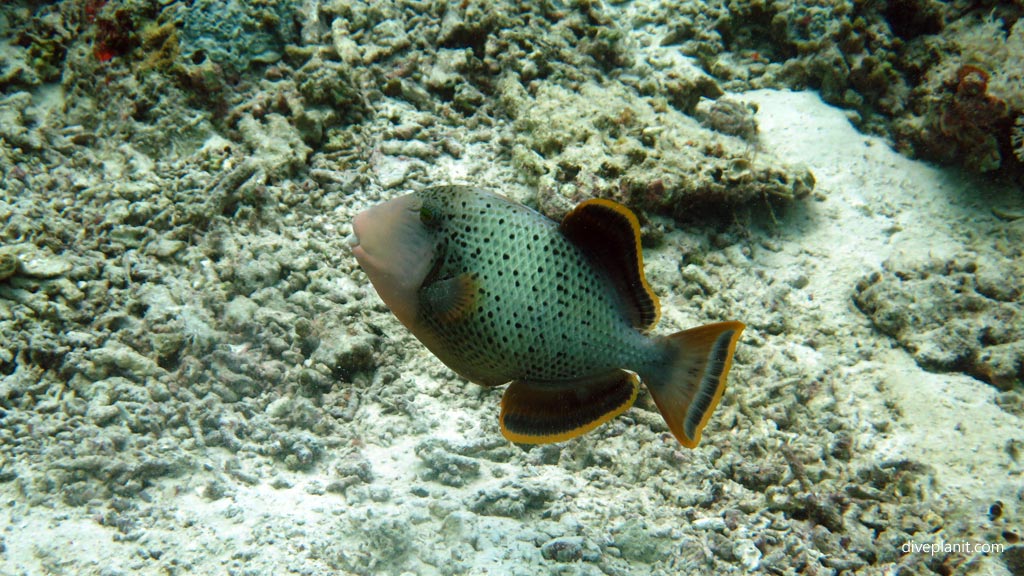 Your safety stop will be on the reef where you can enjoy a scenic reef with anthias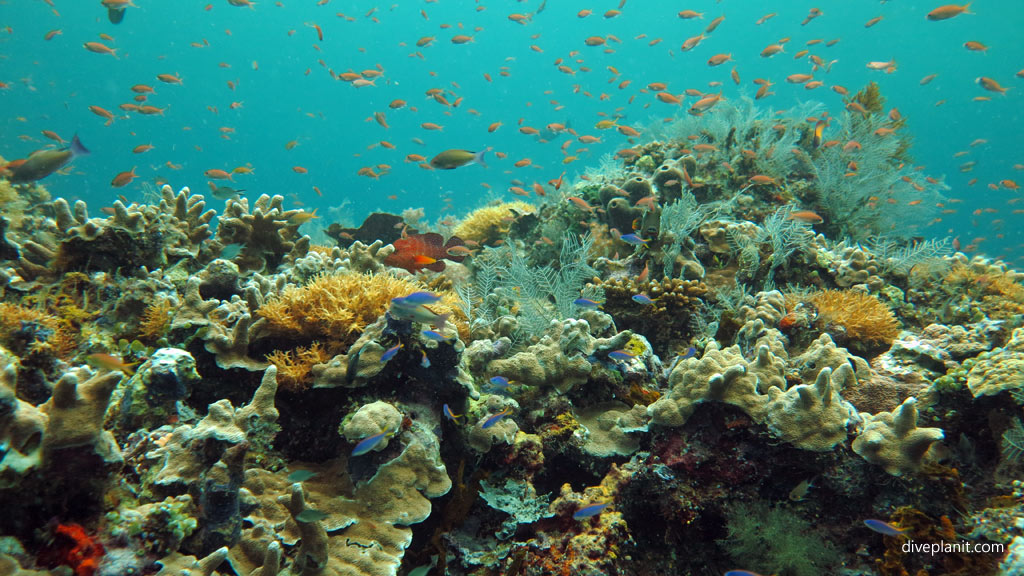 You would be unlucky to dive Barracuda point and not see the barracuda. Keep an eye out in the blue for a foreboding dark mass.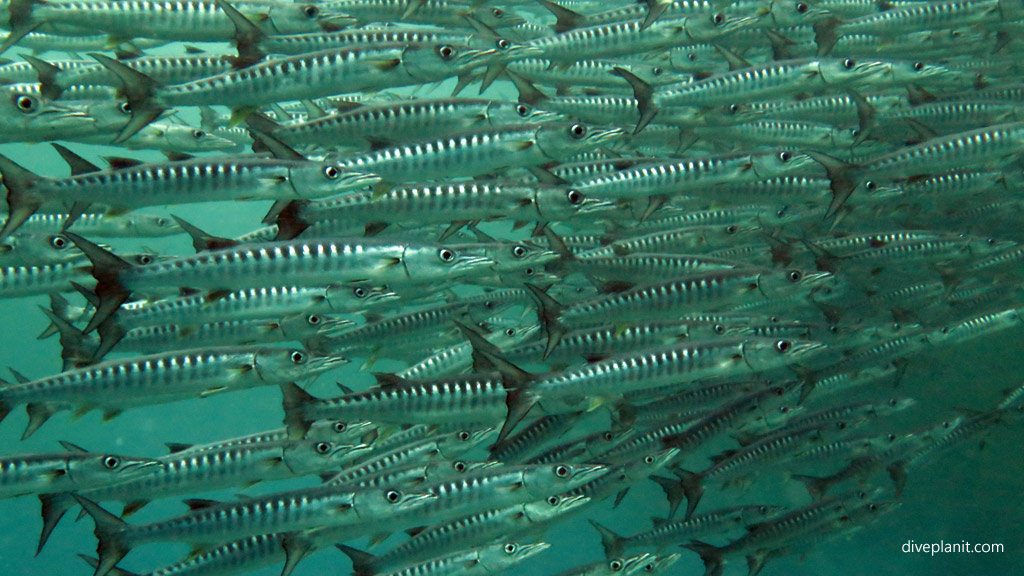 On one dive starting at Barracuda point we ended close to Coral gardens and were graced with the presence of a host of Golden Spadefish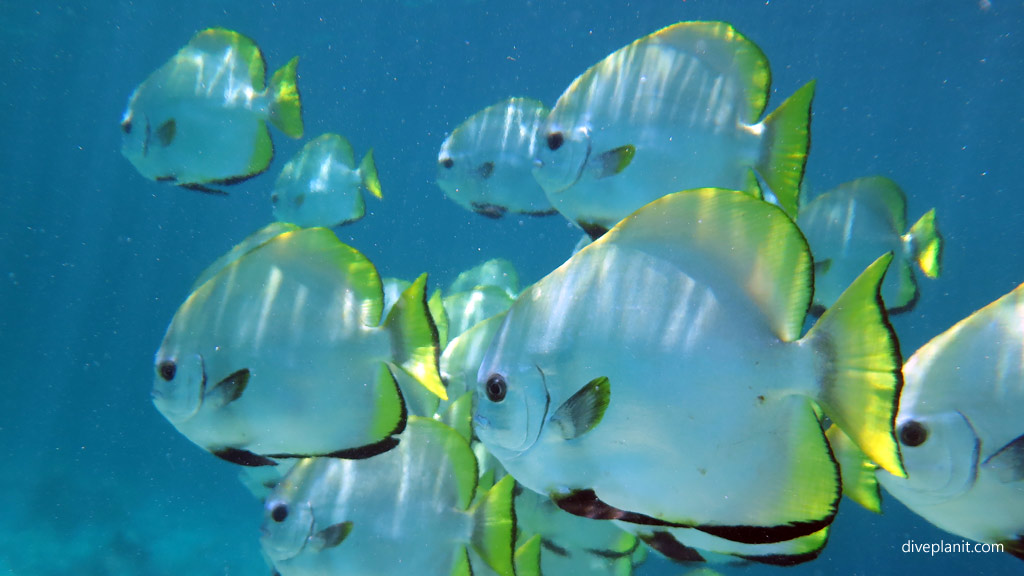 On another, we ended at White Tip Avenue. This White-Tipped Reef Shark was probably on his way there.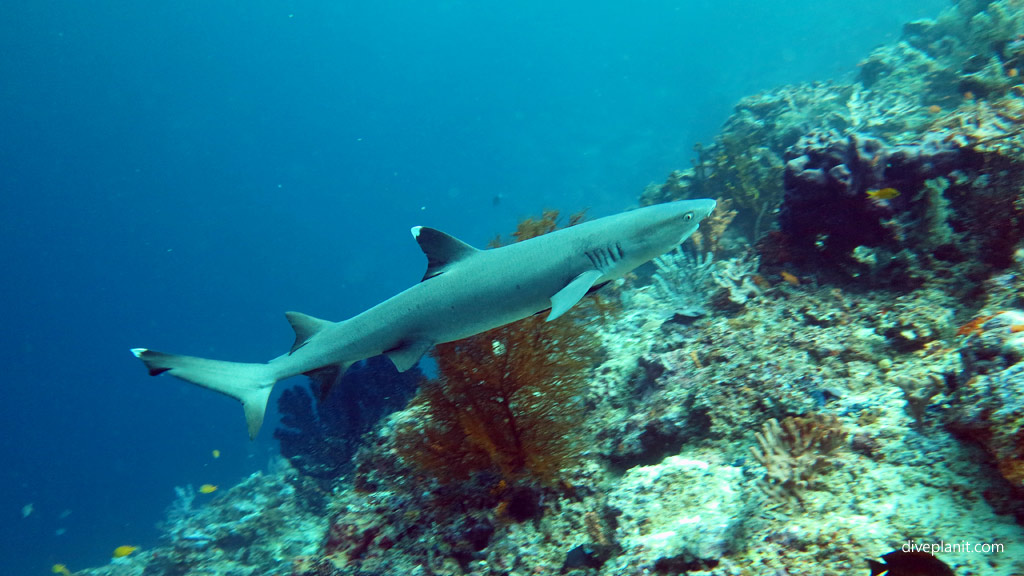 At White Tip Avenue you will see many White Tipped Reef Sharks resting on the bottom surrounded by garden eels.