Site Type:
Amazingly varied muck dive right off the Scuba Junkie Resort's Jetty
Depth:

Top: 5M

Median: 9M

Bottom: 15M

Location:
Right off the jetty in front of Scuba-Junkie Mabul Beach Resort
Awas Reef is also known as Tino's Paradise, after one of the founders of Scuba-Junkie. The dive takes place completely on the sand moving between mooring buoys. Expect to see at least 20 different species of the probably 200 that call that relatively small area home. Starting from the jetty, you soon encounter isolated anemones most inhabited with Clark's Anemonefish.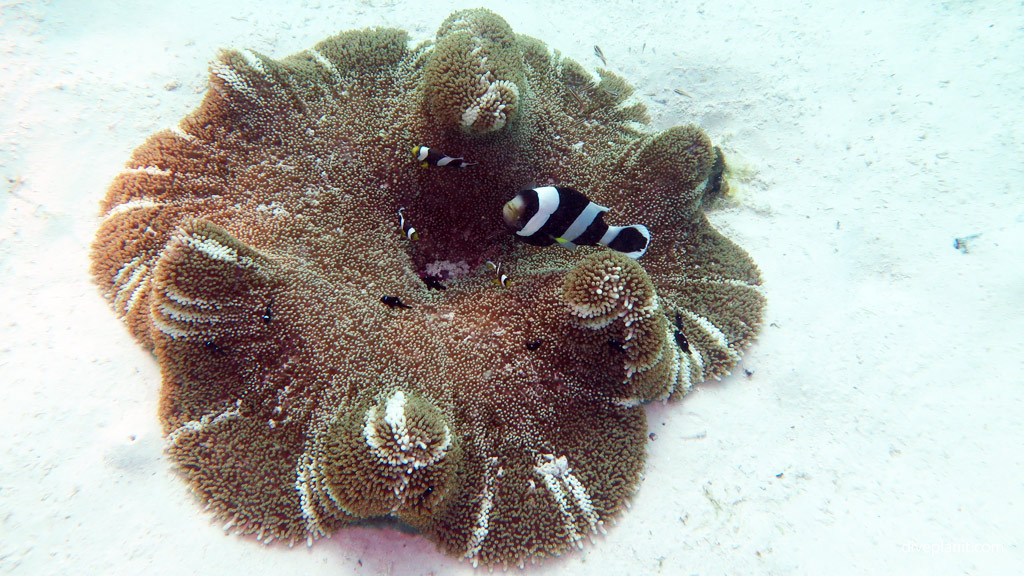 Every little cluster of rock or weed is home to something, there are even Slender Grouper hanging around out there.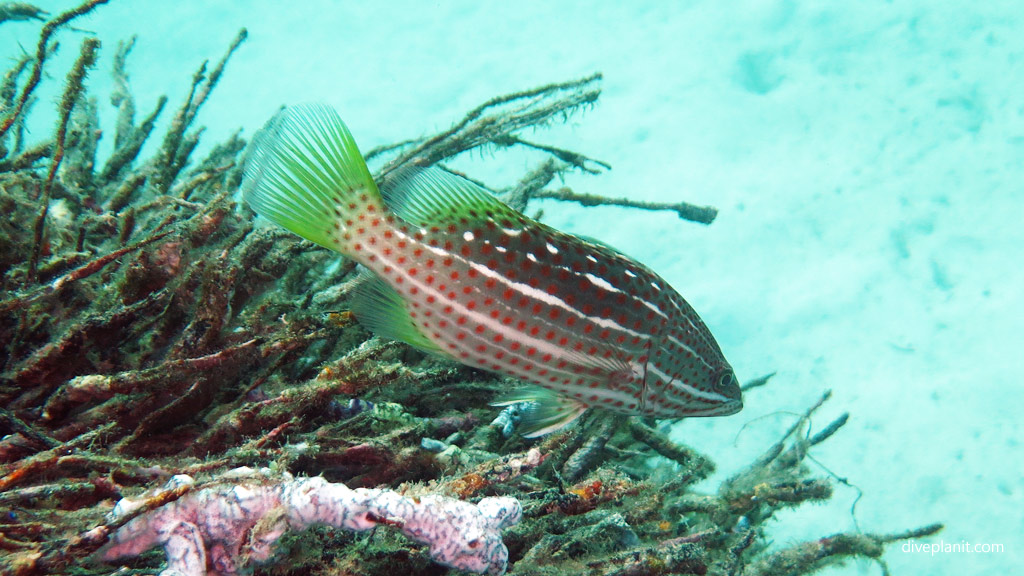 Looking carefully into the anemones you might find a Peacocktail Anemone Shrimp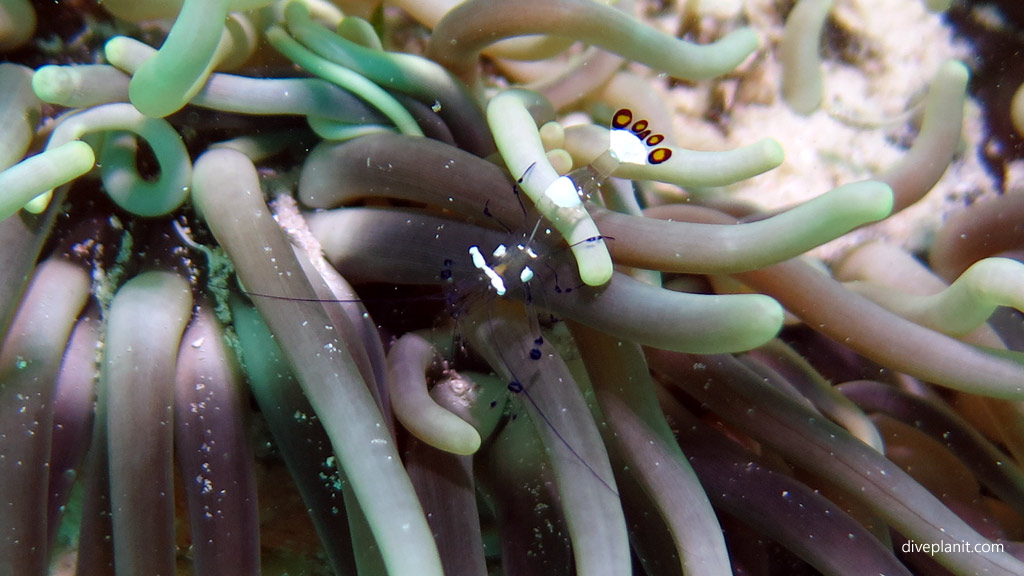 There are a couple of random structures, which turtles have decided to call home.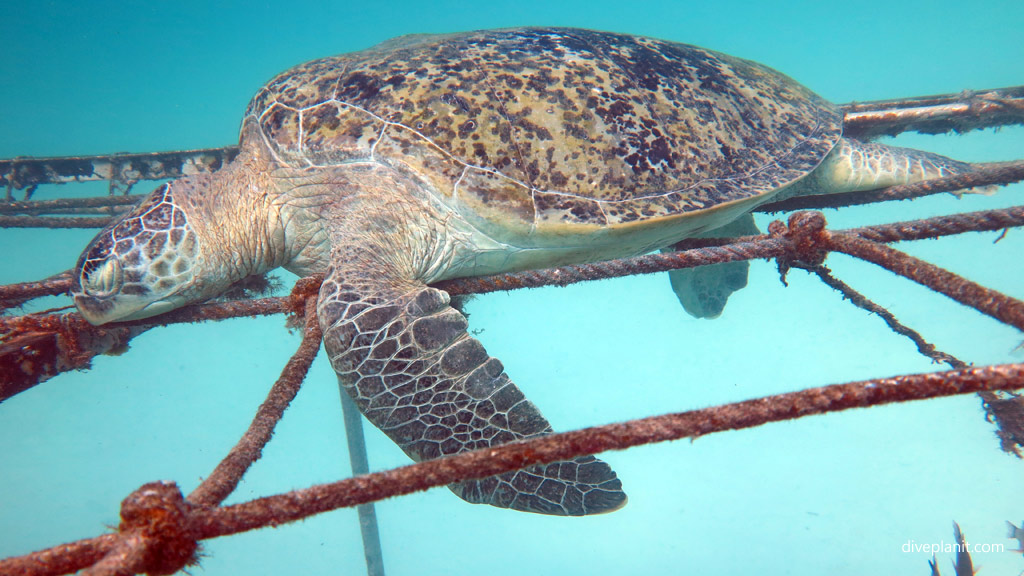 … as well as schooling blue-stripe snapper and cardinals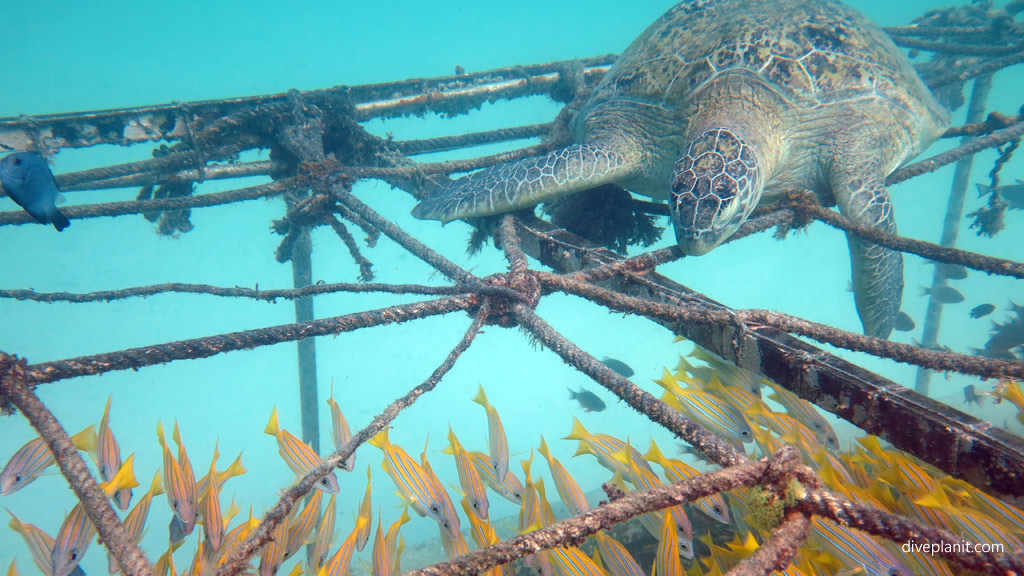 Interesting odd-ball couple: a coral grouper and white eyed eel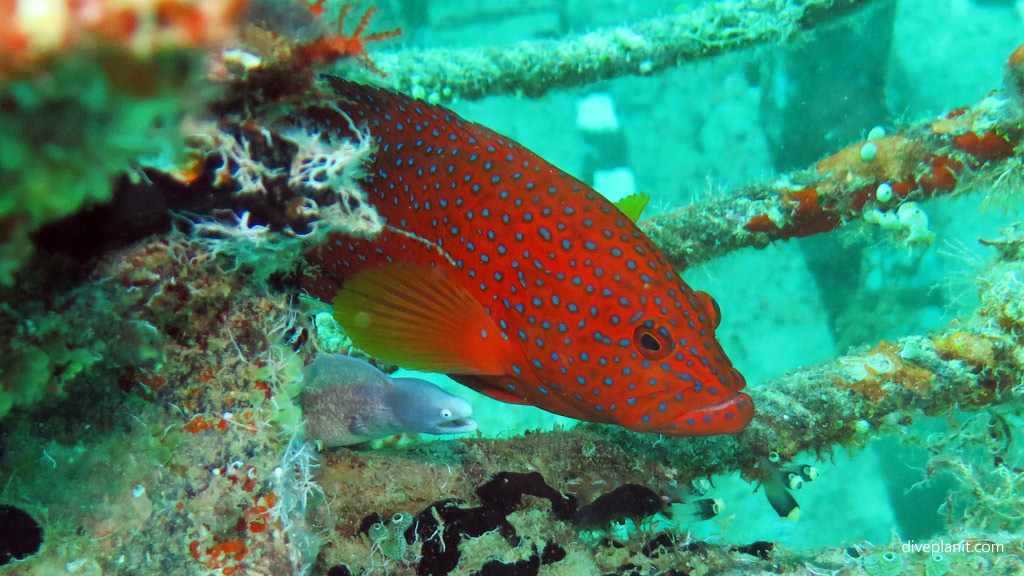 There are all sorts of pipefish to be found. This Ringed pipefish was carrying eggs along its belly.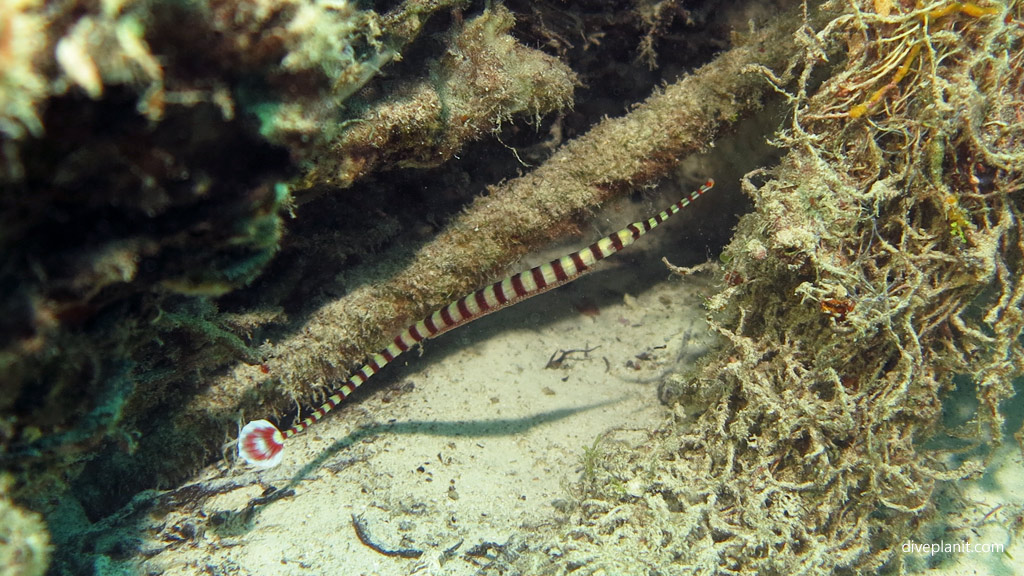 AWAS is home to lots of juveniles, including Lionfish.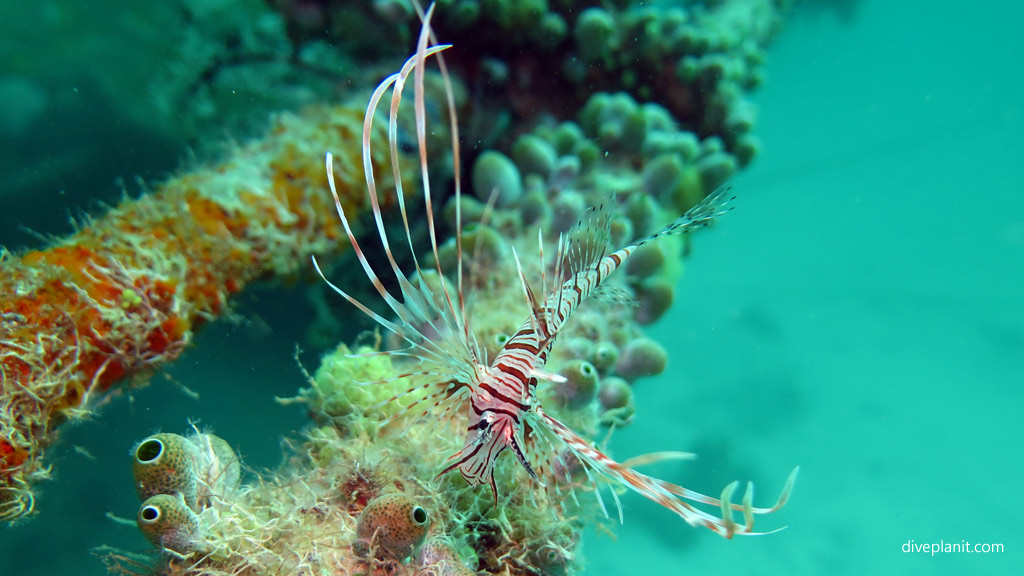 Coming back across the sand we encountered a Black-finned snake eel watching us from his hole.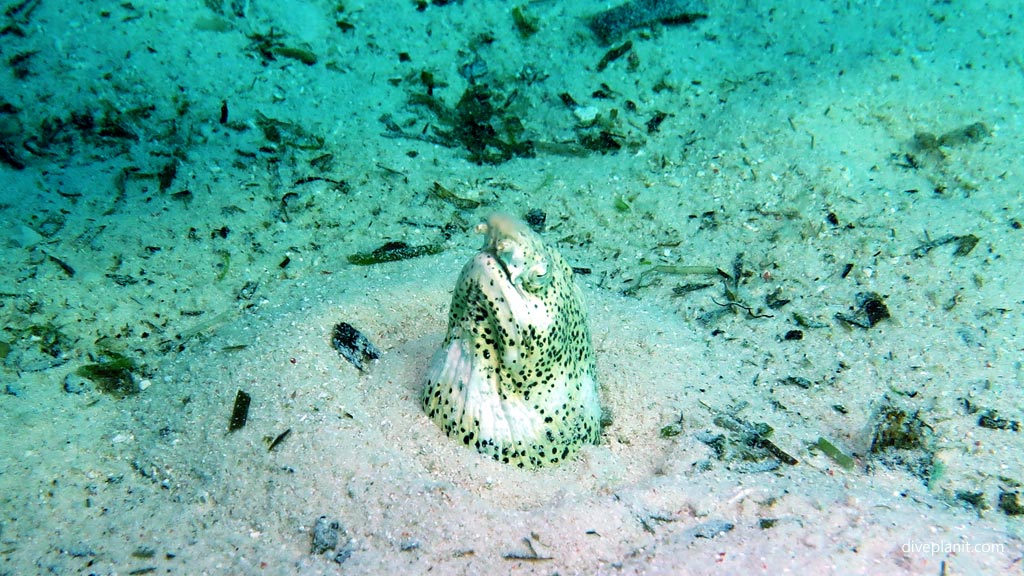 On the single dive in which I took the photographs above, I also photographed a Spadefish, remora, damsels, Fimbriated Moray, White seafan, Black and white featherstars, Juvenile Blackeye Thicklip, Blue Dragon, Geometric Chromodoris, Great Barracuda, Flower cardinalfish, Mimic filefish, Pale monocle bream, Humpnose Bigeye Bream, Giant or Tiger or spearing Mantis shrimp, Banded coral shrimp, Monogram Monocle Bream, Redfin Hogfish, Trumpetfish juvenile, Zigzag wrasse and Orbicular burrfish. I also saw other stuff that I didn't photograph. On the one dive!