Introduction
Click here to download Diveplanit for FREE at the App Store.
Diveplanit is a social media platform for (scuba) divers: you can log your dive with pictures, and share in Diveplanit's Scubafeed, share to Facebook, Twitter or Google+ or just post a picture.
Buddies can follow you, to see where you've been diving, and you can follow them. It's the perfect social media platform for divers with Dive Sites, Dive Centres and Fish Id built-in.
Why would you want Diveplanit? Here are five good reasons: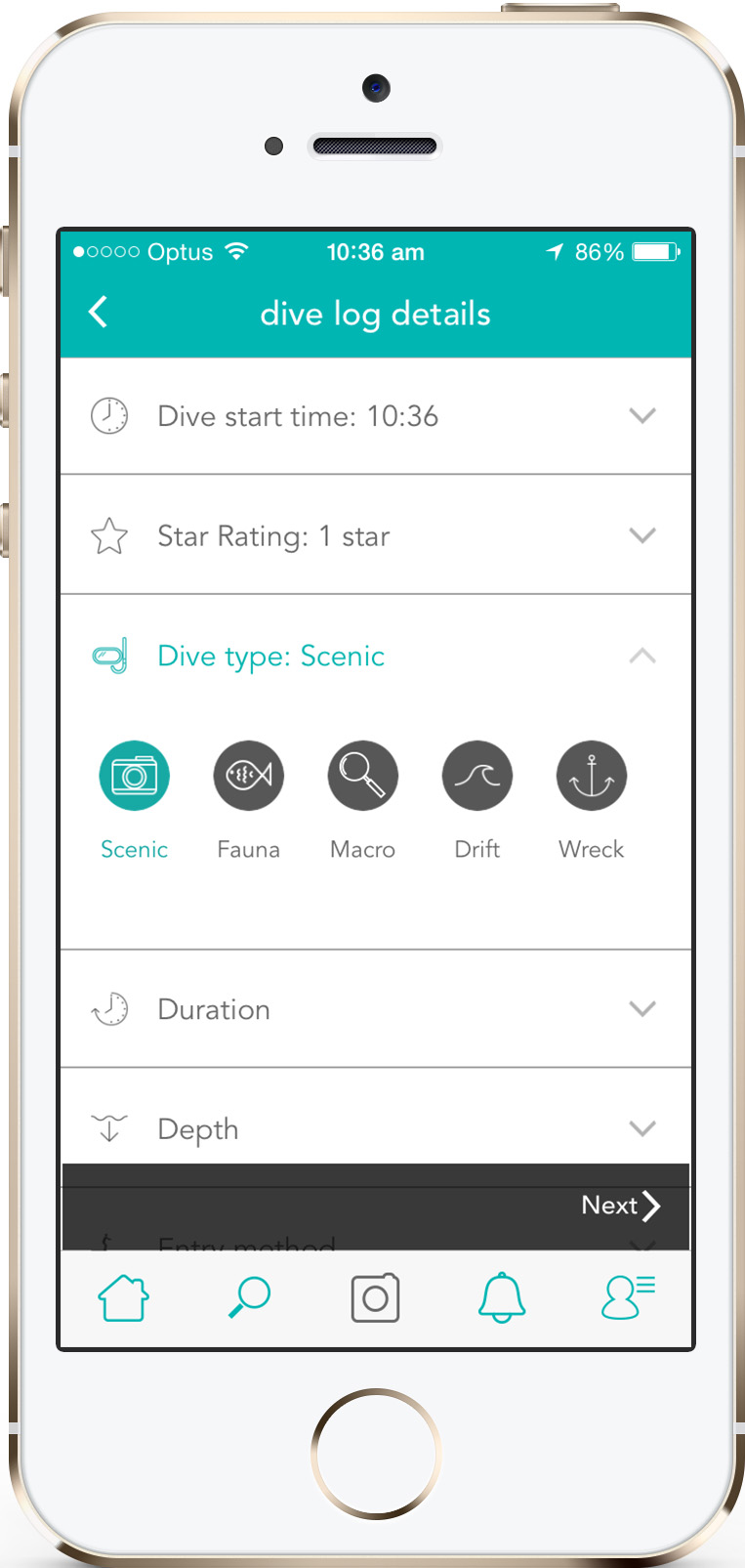 You can use the App to log your dives – very quickly and very easily.
What's more, you can include up to 10 pictures for each dive log.
If you don't have your own pictures you can include some from our critter picture library.
It's easy to log the basics with a few quick taps. Even if you don't want to use the App as your permanent Dive Logbook, you can capture the details whilst you are still at the dive site or dive centre.
Best of all though, you can post your dive straight to Facebook, and/or Twitter and/or Google+. You can also post it into the Scubafeed so your diving friends can see it. Make them sea-green with envy!
You can tag your dive buddy, the dive site and the dive centre or live-aboard you dived with. If you want to keep your Dive Log completely private, you can do that too, and still use the rest of the App.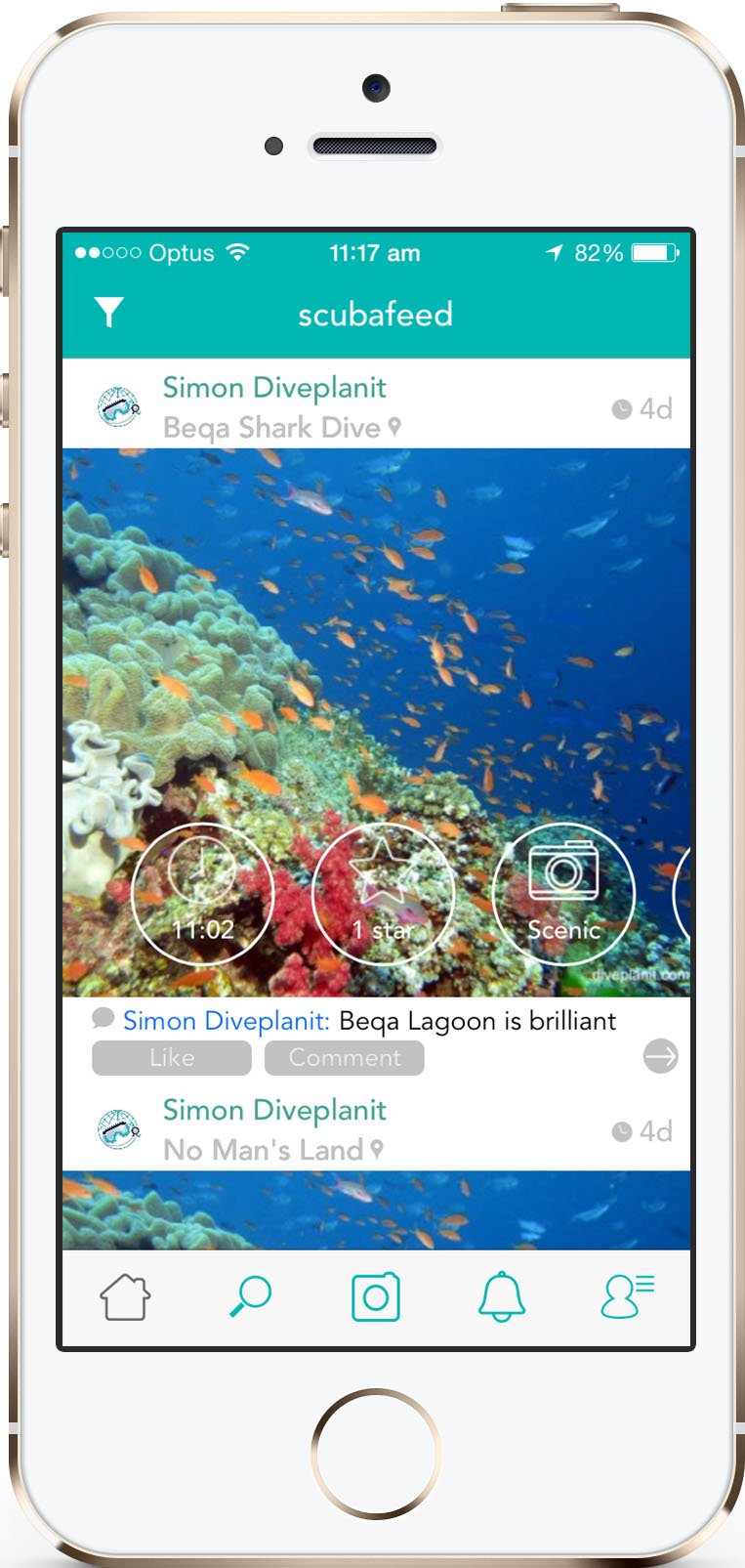 The Scubafeed is where you can see who's been diving where and anything else that's going on.
Just like a newsfeed in Facebook or Instagram, you can Like and Comment on posts and see other divers' shared divelogs in full.
You can see which dive sites they've been to and how good they thought they were. You can tap through on any dive site and see who else dived this dive site and see their photos.
You can also see which dive centres they dived with. You can tap through to see all the other dives that a dive centre has been tagged with. And with one more tap you can go straight to their website.
Great for researching dive sites and planning a trip – where there's always that question: which dive centre should I choose.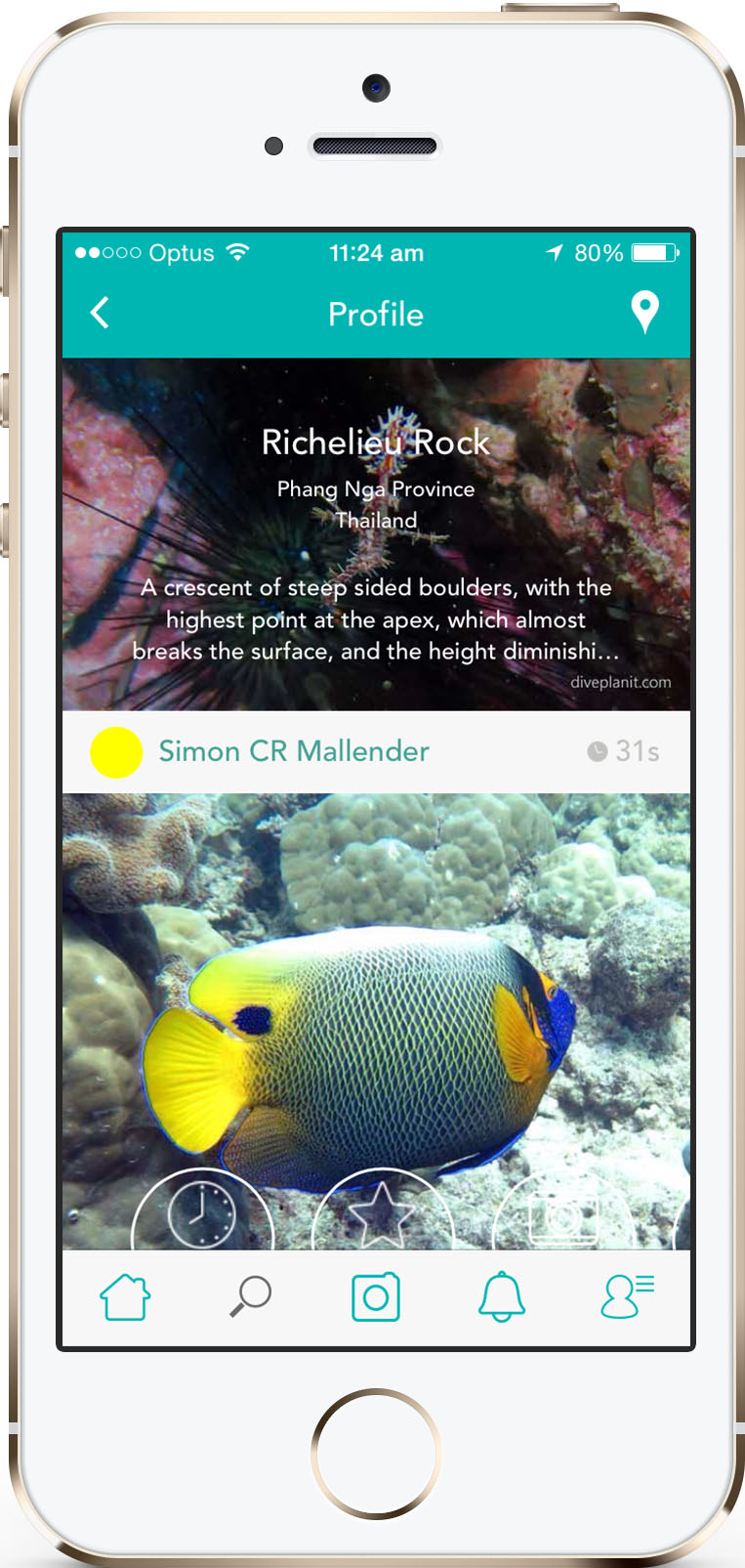 You can search for dive sites, dive centres and friends who might be on Diveplanit.
You can locate a dive site by selecting a Country, then a Region and seeing what sites are listed. For example, you could search in Thailand for Phang Nga Province and see the famous Richelieu Rock.
Below it you'll see all the dives that have been logged against it, and see what other people thought of it, and what dive centres got them there.
You'll also be able to see some of the critters that people logged against that site. You can search for dive centres too – either by their location, by their name or just 'near me'.
You should be able to search for your diving friends too. If they are not already on Diveplanit – you can send them an invitation to download the App for FREE too!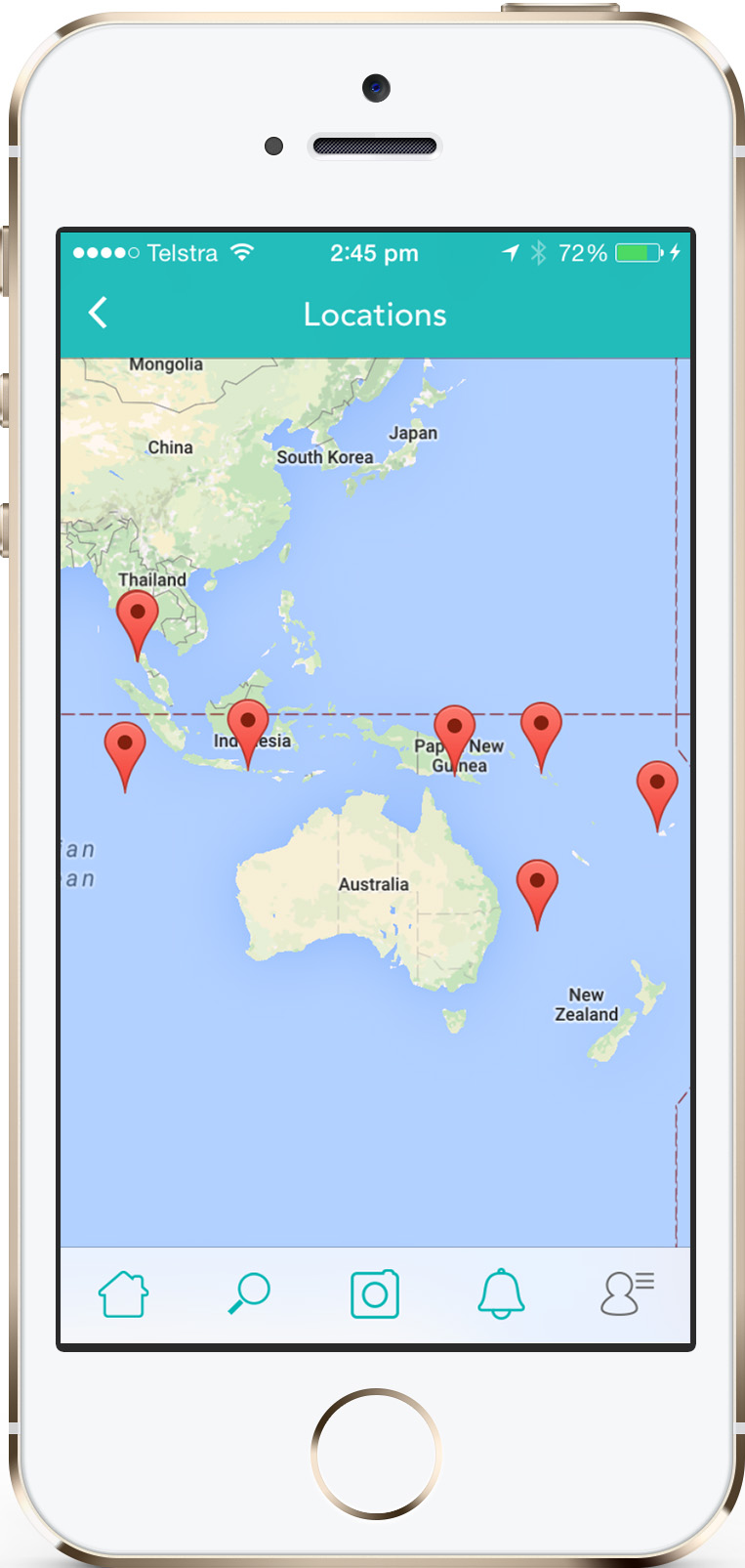 Would you like a graphical view of where you've dived?
Using Diveplanit you can see all your dives on a map.
Then simply tap a pin to go straight to the dive site – and see all the dives you've done at that site.
You don't have to scroll through all your logs to get to a particular one – just use the map and go straight there!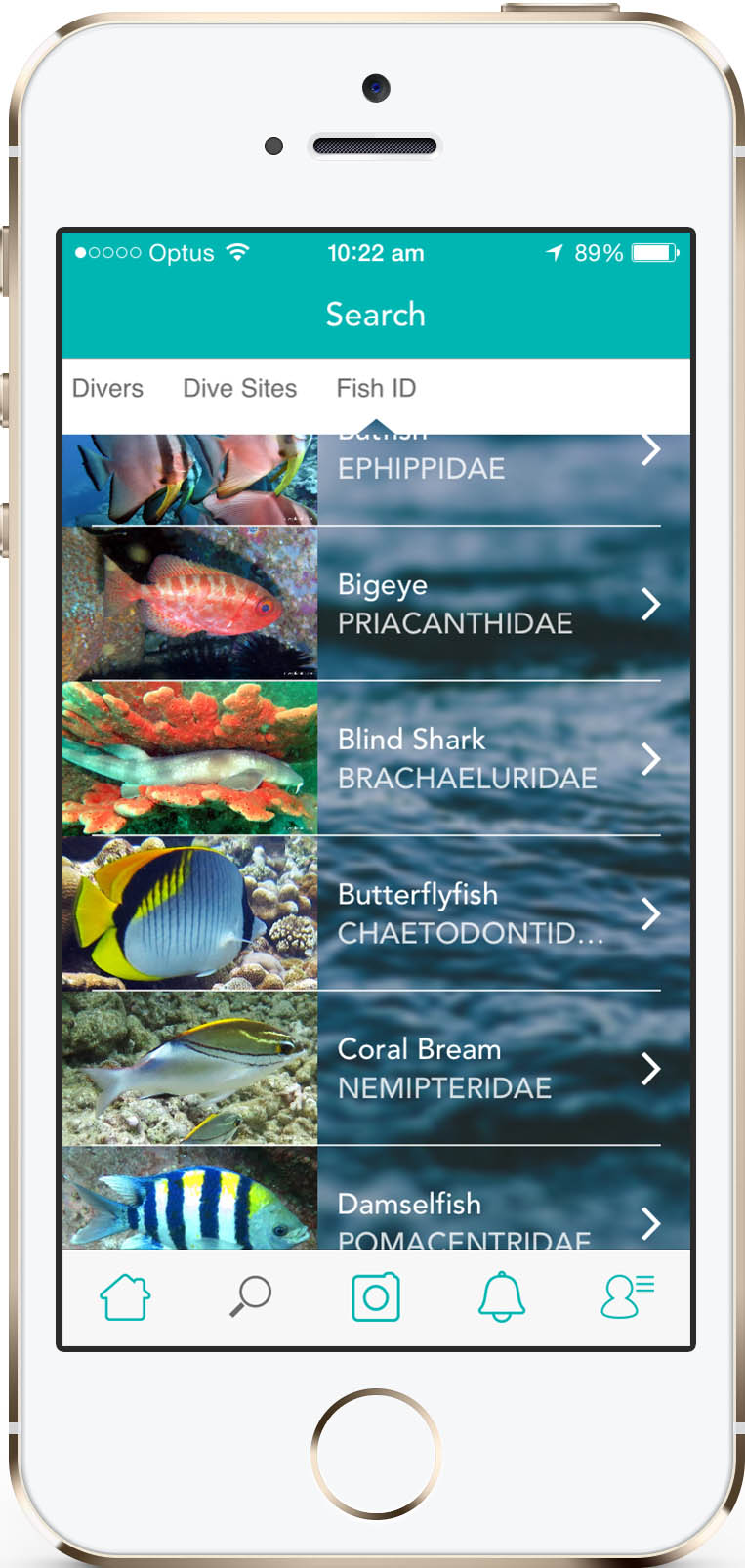 As well as searching for dive sites, centres and buddies, Diveplanit has a Fish ID.
It has the most commonly found fish families in the Indo-Pacific.The families are listed in alphabetical order, so you don't need to be an Ichthyologist!
Just find an image of the fish that looks like the one you saw … and see the different species in that family.
You can add multiple fish to each Divelog.
Or you can simply post a picture of the critter you saw and ask for help identifying it.
Looks too good to be true?  It is: you can see how easy it is to log your dive with the Diveplanit App here.
Click here to download Diveplanit for Free at the App Store.
If you'd like your friends to know about Diveplanit – just share this page to your favourite social media sites using the widgets above.
Note: when you download the Diveplanit App it comes pre-loaded with Dive Sites, Dive Centres and Fish ID. Make sure you have a speedy and reliable WiFi connection to avoid any frustration as it downloads a data package straight after you first log in.
If something doesn't seem right, check our FAQ page first. There is also a how-to page, and a tips and tricks page.
If you run a dive centre or dive shop, see how you can use the diveplanit App as a marketing tool.
Pricing / availability enquiry