Introduction
Location
Diving
Pricing & Schedules
Enquire Now
Great White Shark Cage Diving with Rodney Fox
To see a Great White Shark in the wild is absolutely grand and rare, but to come face to face with one underwater is one of the most exciting experiences available to divers today! Come and 'hunt with cameras' the world's best known and most feared shark – The Great White Shark.
This trip has been described as the ultimate adventure that Australia has to offer. The 3-5 night excursions usually depart Port Lincoln, South Australia, and cruise through the scenic islands of Spencer Gulf and out to the Neptune Islands in the clear blue Southern Ocean. These islands are the breeding grounds for thousands of New Zealand Fur Seals and the rare Australian Sea Lion – a natural feeding ground for the Great White Shark. You will also see an abundance of bird life, dolphins and other unique fish and wildlife.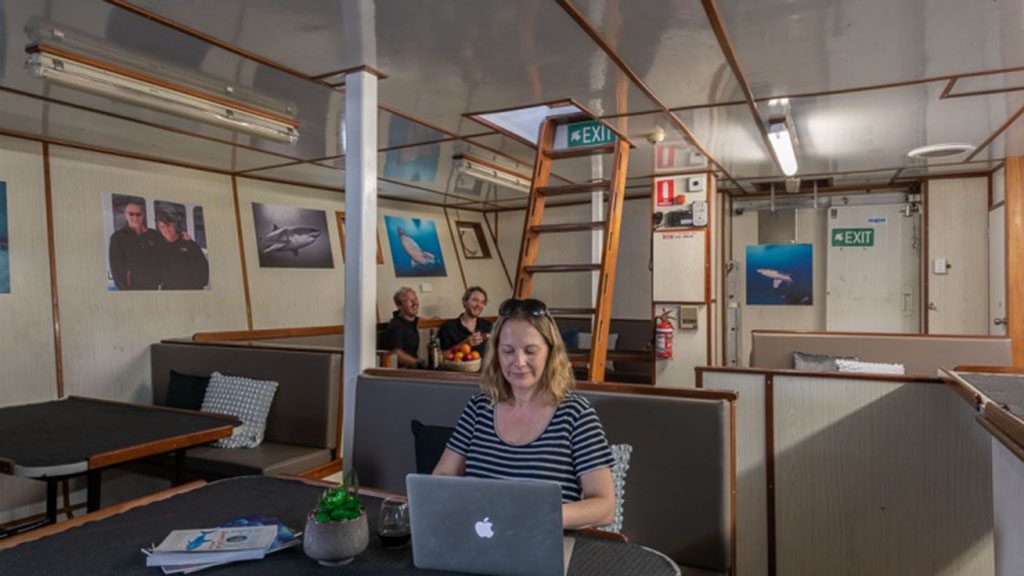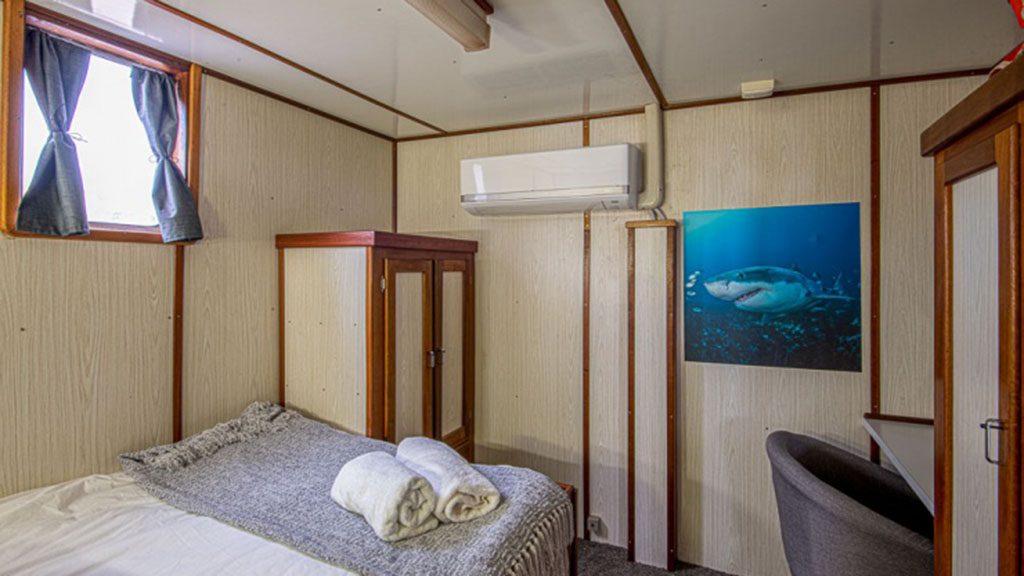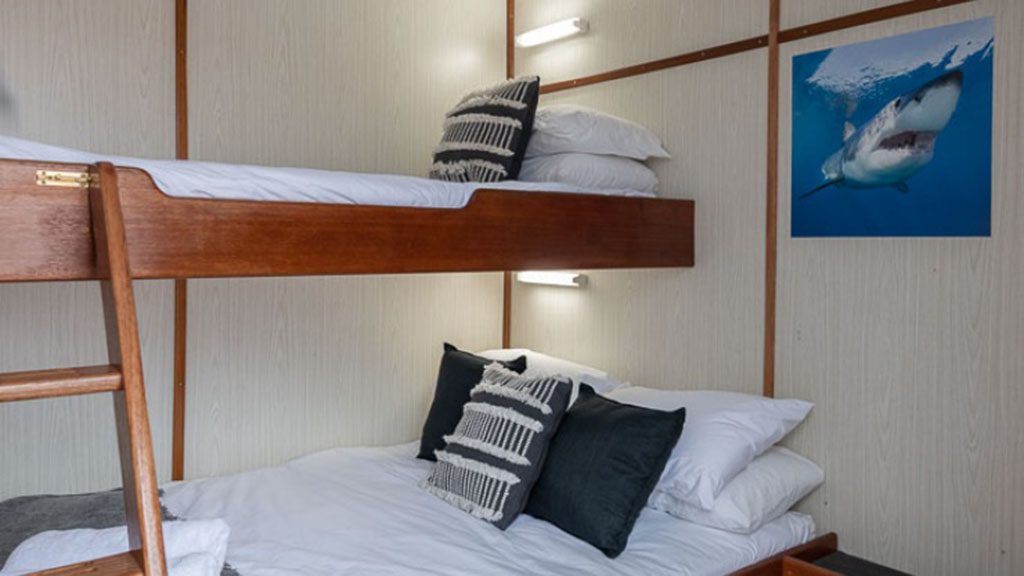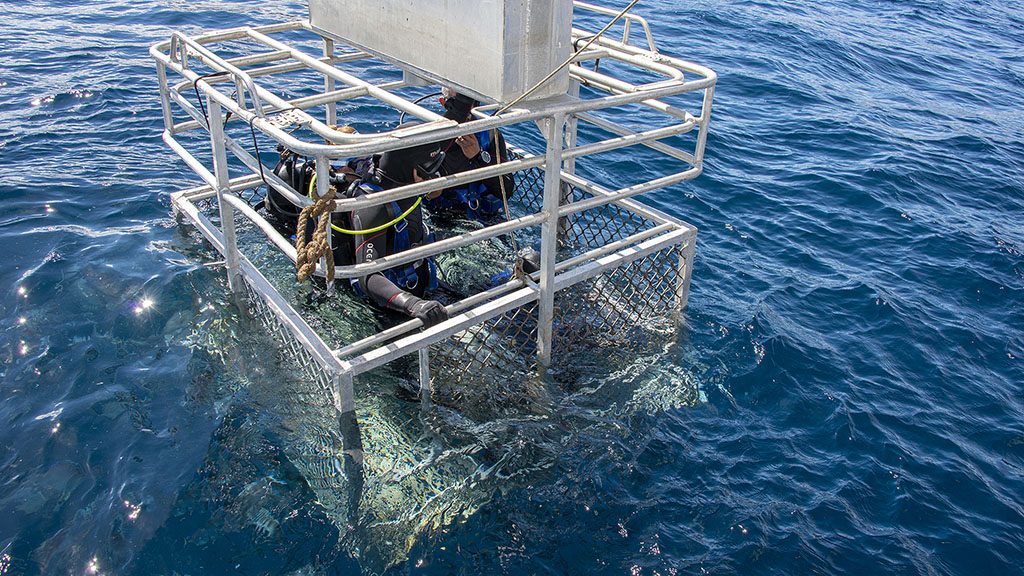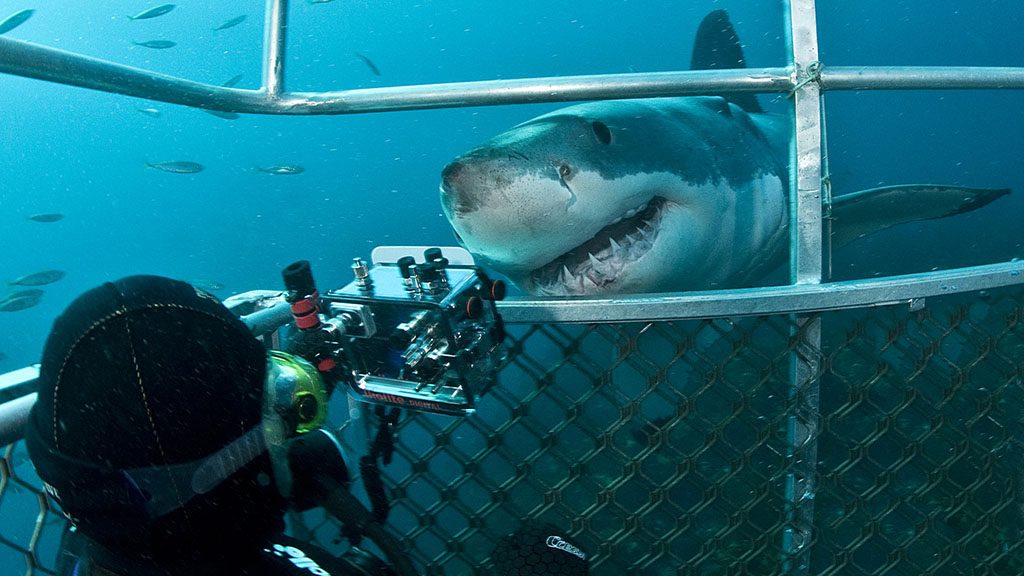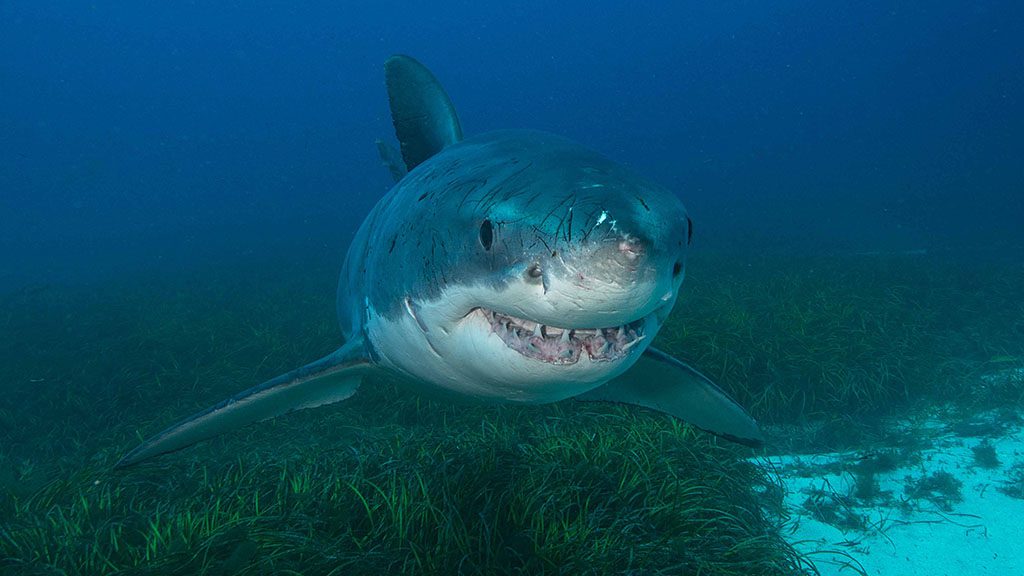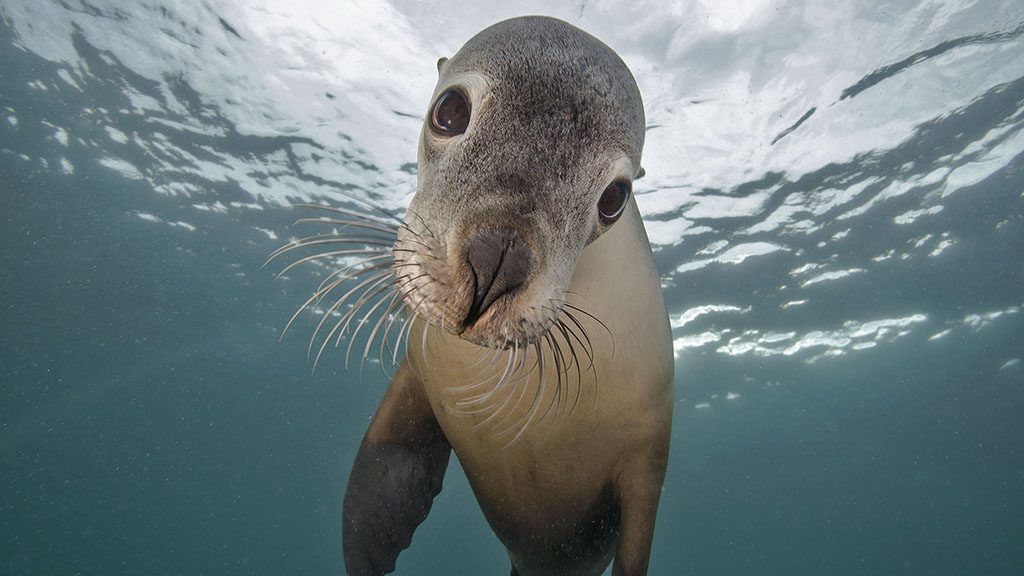 The boat will visit the North and South Neptune Island Groups, where Andrew and Rodney Fox have run many of the world's successful Great White Shark filming and research expeditions.
The Vessel Rodney Fox
The Rodney Fox was launched in October 2019, and provides the unmatched comfort, space and facilities to operate safely in the clear blue offshore waters of the Neptune Islands. The vessel is  32m in length, 7.6m wide with a spacious dive deck with upper deck for shark viewing, open plan saloon and galley, 9 guest cabins with a maximum of 18 guests onboard. Each cabin has TV/ DVD Player and Digital Clock and reverse cycle air conditioning. Up to 7 crew to cater to your every need and the vessel has a brand new tender boat for island tours and sea lion snorkels and dives
Cabin configuration is:
6 double/twin top deck with doors directly onto the deck

2 lower deck twin singles

1 top deck master ensuite
Other features include a separate single person cage, a warm fresh water deck shower, and a convenient tender boat on hand for island exploration.
While Rodney & Andrew still conduct regular surface cage diving so that non-certified divers can see the sharks underwater, this vessel is unique in also having the facilities to lower up to 4 divers at a time down to the ocean floor in a special submersible cage. Down where there is an abundance of sea life, the sharks behave differently. This is the world famous exclusive feature, which gives divers an unforgettable shark experience.
Rodney Fox itineraries depart from Port Lincoln (which has its own domestic airport), South Australia
Great White Shark Cage Diving
In the last few years Rodney Fox Dive Expeditions have experienced unprecedented success in finding sharks at the Neptune Islands, however there are some tours, particularly outside peak season where the sharks are more elusive. With hundreds of tour dates in their 33 year history the record stands at a 92% success rate, and this is even higher in peak season months.
Peak shark numbers and reliability: May to October.
Reliable sharks combined with warmer weather: December, January to most years also February.
The experience and adventure of these expeditions, even when sharks were scarce, has motivated most passengers to return more than to any other major liveaboard operation. Nothing is more exciting than seeing the Great Whites arrive and all guests are fascinated by the appearance and spectacle of these last great predators left that man has not yet tamed and controlled. Come and experience your grand adventure to search for this rare predator.
Logistics
40 km off the South Australian coast are the Neptune Islands, the hunting ground of the great white shark. The clear, blue, but cold water 14-19°C (57-66°F) provides optimal conditions for the observation of this gracious predator.
Specially prepared bait is used to keep the sharks in the vicinity of the cages. However, with modern technology, some sharks can be found through satellite tracking. The visibility can be up to 18m, the average depth around the islands is 30m.
In high season, great white sharks are usually sighted every day, and you'll be more than impressed when one of these creatures swims directly towards you with typical round eyes and open mouths.
We think…
South Australia's Great White Shark encounters are best suited for photographers as the visibility here is usually superior to the other Great White Shark hotspots around the world. Rodney Fox Dive Expedition is a major contributor to preserve Great White Sharks around the world.
Pricing for Rodney Fox Expeditions valid to Dec 2023
Great White Shark Expedition (5 Nights)

Operates Jan, Apr, May, Jun, Jul, Sept, Oct, Nov
AUD
Ocean Floor Diver - Upper Deck - Double / Twin Share Cabin
3995
Surface Cage Diver - Lower Deck - Double / Twin Share Cabin
3295
Sole Occupancy Cabin - Upper Deck
6995
Sole Occupancy Cabin - Lower Deck
5995

Great White Shark Expedition (3 Nights)

Operates Jan, Feb, Apr, May, Jun, Jul, Sept, Oct, Nov, Dec
AUD
Ocean Floor Diver - Upper Deck - Double / Twin Share Cabin
2495
Surface Cage Diver - Lower Deck - Double / Twin Share Cabin
1995
Sole Occupancy Cabin - Upper Deck
3795
Sole Occupancy Cabin - Lower Deck
3595

Lions, Dragons, Giants and Sharks (9 Nights)

June and July 2023
AUD
Upper Deck - Double / Twin Share Cabin
5995
Lower Deck - Double / Twin Share Cabin
5995
Upper Deck - Sole Occupancy
9995
Lower Deck - Sole Occupancy
8995
Pricing includes accommodation, food, beverages, linen, diving, National Park fees and taxes
NOTE: Specially hosted excursions will attract a higher cruise cost. Schedules are changing frequently, Please use the [Enquire Now] tab, and we'll send you the latest information.
Special payment and cancellation terms apply for this operator.