Introduction
Location
Accommodation
Diving
Dive Sites
Pricing & Schedules
Enquire Now
Pacific Dive is located in the tropical Island of Espiritu Santo and offers daily diving on the SS President Coolidge, Million Dollar Point, and Aese Island, as well as the USS Tucker – another great wreck in the Segond Channel – on request. Diving on the Coolidge is either planned decompression diving, CCR or mixed gas.
Resort Facilities
Aore Island Resort is a picturesque boutique retreat with a welcoming nature and unique culture. The Resort provides a treasure trove of activities and diving here gives brilliant access to some of the world's most stunning marine life. Guests may also indulge in the luxurious Day Spa, swim in the refreshing pool or exhilarating beach, go bike or horse riding, try some basket weaving or coconut milk making, explore the Millennium Cave Tour, and visit the local markets. There's so much to do for everyone!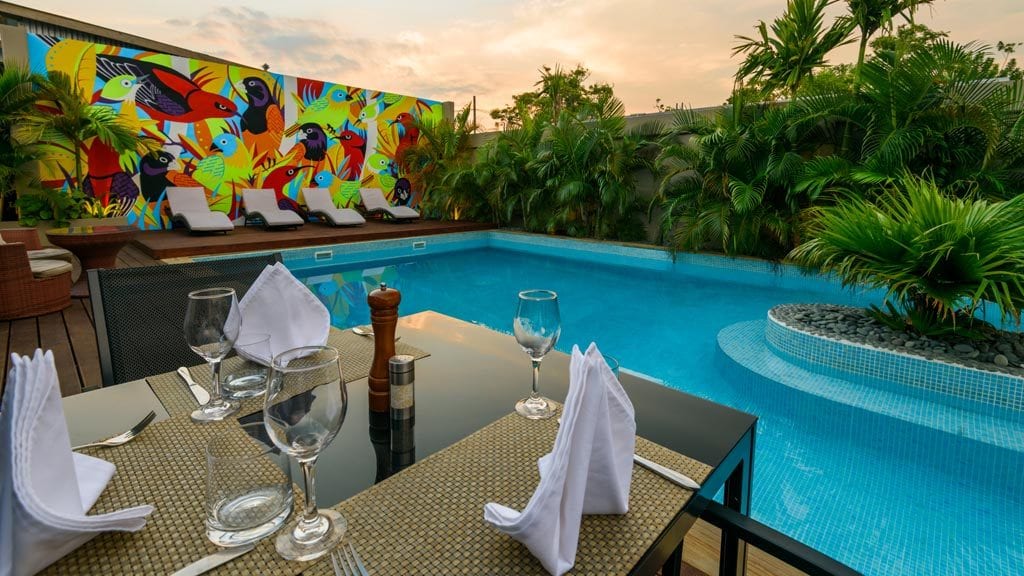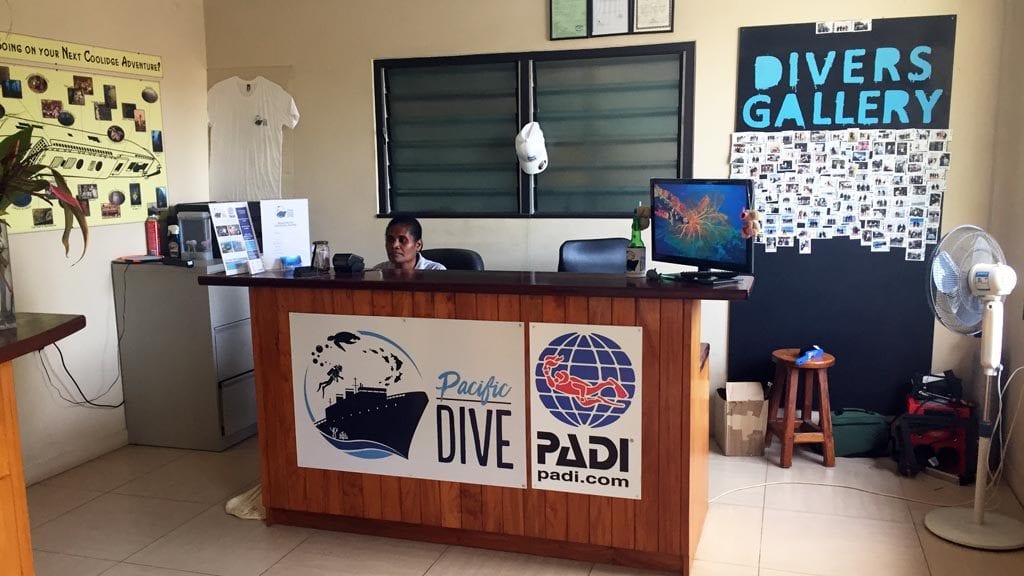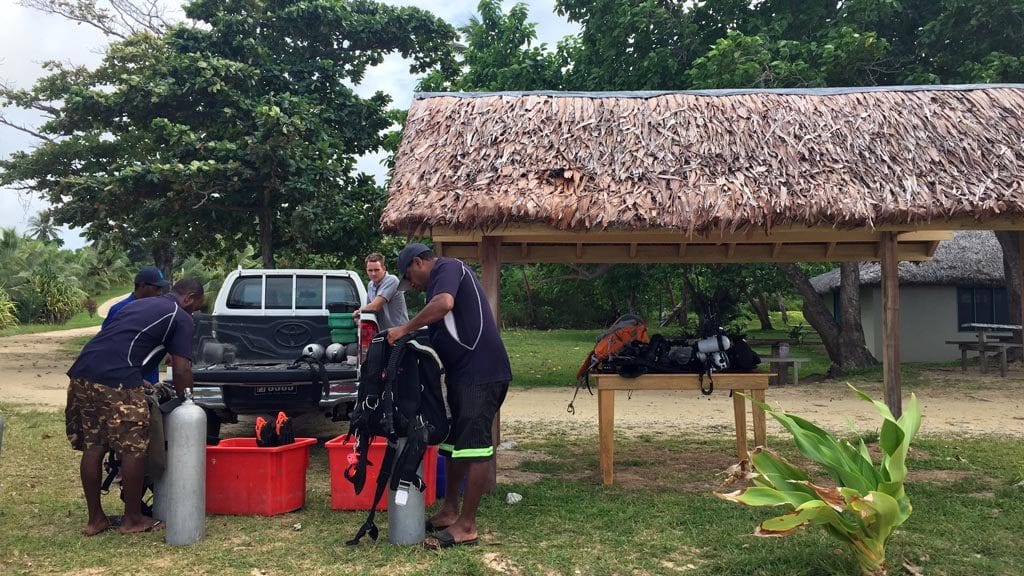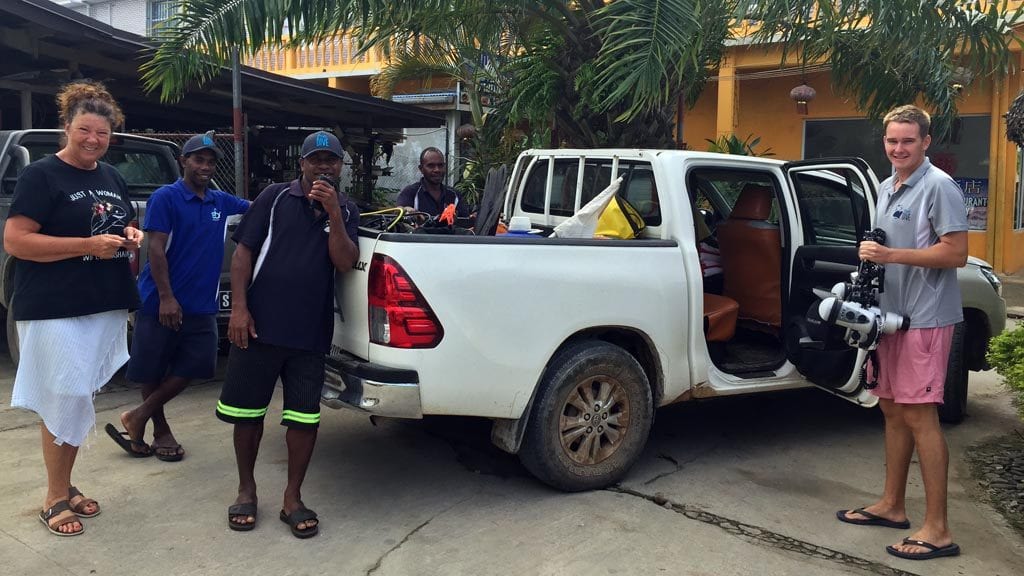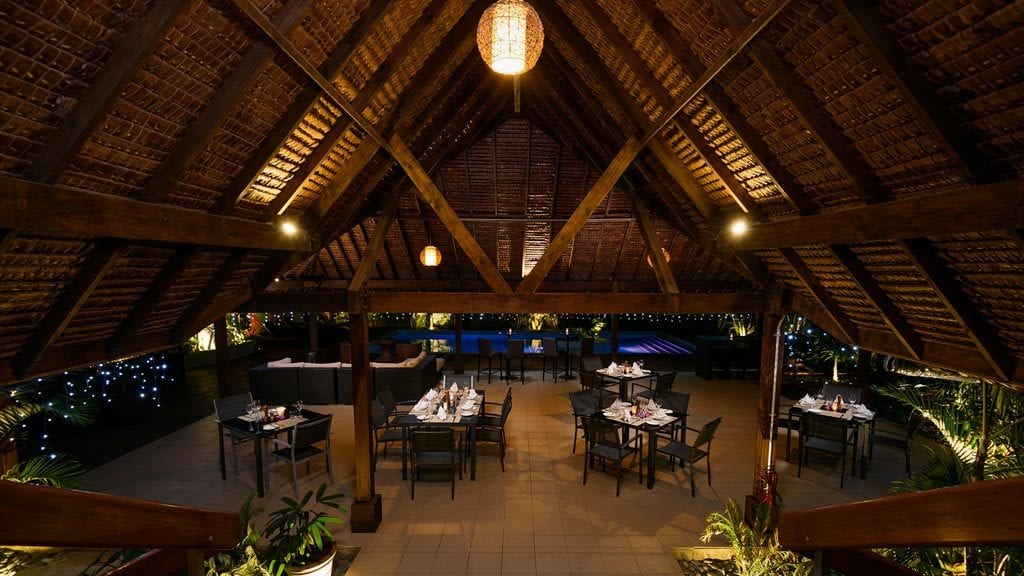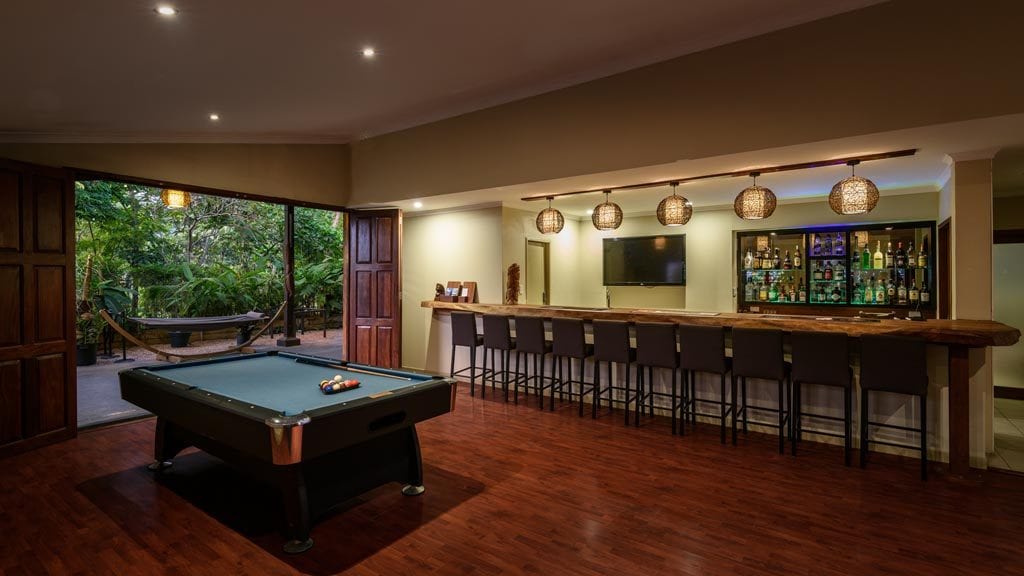 Experience the unique culture in Vanuatu with regular Island Nights hosted by Aore Island Resort where guests have the opportunity to sample a range of local cuisine while traditional musicians and dancers treat everyone to an unforgettable cultural experience. There's the opportunity to dine under the stars with the private table on the jetty with an array of traditional food with a modern twist. A large open air Nakamal (meaning meeting place in Bislama) is where the resort's restaurant and bar are located and overlooks the water's edge providing a tranquil dining environment and impressive gathering place for guests.
Staying Connected
Free WiFi Internet is available to resort guests throughout the resort and within guest rooms.
We think…
As specialists in both the SS President Coolidge and technical diving, you are in very safe hands with Pacific Dive; plus the Espiritu Hotel offers the very best in modern comfort.
Pacific Dive is conveniently located in the heart of Luganville town, only minutes away from cafes, shops and dive operators. Pacific Dive is located within the The Espiritu Hotel which is located just across the crystal clear waters of Espiritu Santo in Luganville. Aore Island Resort is on the island of Aore.
The Espiritu Hotel
The deluxe rooms, located on the third level, are spacious and well-appointed with private balconies overlooking the town and the Aore Segond Channel, where you can relax outside with a bottle of wine and watch the world go by. The deluxe room is available in a king bed or twin bed configuration, and are equipped with a 32″ LED TV.
The standard rooms located on the second floor are designed to suit the business traveler or short stay guest. These rooms are equipped with double beds (twin configuration on request), a comfy 2 seater couch and a 24'' LED TV.
Deluxe family rooms that cater for 2 adults and 2 children (ages 4-12) with a bedding configuration of 1 king bed and 2 single beds are also available.
All rooms are air-conditioned and en suite, and offer free In-house Movies, Bar Fridge, Tea & Coffee making facilities, and desk with chair.
Aore Island Resort
Aore Island Resort is a luxury hotel conveniently situated within close proximity to Pacific Dive.  Offering private bungalows, relaxation, indulgent dining and adventure on its doorstep, this is another accommodating option for diving travellers.
Diving the SS President Coolidge
All dives on the SS President Coolidge are decompression dives and to ensure the complete safety of customers and guides all dives are planned according to DCIEM Decompression Tables. Recreational divers use 11.4L Aluminium Cylinders and guides carry 5.7L Drop Tanks as well as having extra tanks positioned at depth to ensure there is always sufficient gas for the dives.
Note that all other diving is done within Recreational No Decompression Limits.
Technical Diving
The SS President Coolidge is the perfect place to utilise your technical diving skills; but please note: as Pacific Dive is located on a remote island, the logistics of gas delivery can sometimes be a slow process. When requesting any technical diving courses or tours we will contact Pacific Dive to ensure they can fully cater to your requests.
Helium can be arranged.
Nitrox is offered in 5.7L, 7.9L or 11.4L in 02 cleaned tanks. Blends can be anywhere from 22% to 100%, and it is recommended that you bring your own oxygen cleaned stage regulators.
Rebreathers: 3L and 2.7L tanks are available for diluent and 02 Cylinders. 797 Grade A Sofnolime is available by the Kg.
Bailout tanks can be provided in 11.4L or 5.7L filled with air to 200BAR. Divers should bring all bands and rigging.
Side Mounts: tanks with left and right-hand side valves are available. Again, divers should bring their own rigging.
Twin tanks complete with manifold (11.4Lx2) are available banded and ready to go.
Pricing for Pacific Dive at Espiritu Hotel
Valid from 1 April 2023 to 31 March 2024
AUD
|
VUV
7 Nights Standard Room (double/twin)
55000
VUV
|
55,000
7 Nights Standard Room (single)
107500
VUV
|
107,500
7 Nights Deluxe Balcony Room (double/twin)
63750
VUV
|
63,750
7 Nights Deluxe Balcony Room (single)
125000
VUV
|
125,000
10 Shore Dive Pack including tanks, weights, dive guide
1190
This resort's prices are in Vanuatu Vatu. The AUD prices shown are based on the current exchange rate. The price paid in AUD will be based on the actual exchange rate at the time any payments are made.
Pricing includes accommodation as specified, tropical breakfast daily, WiFi, taxes, and return airport transfers
The per person pricing above is indicative only: we show 7 night with 10/12 dive packages at high-end and lower-end rooms (singles & doubles) for the purposes of comparison. We can give you a price (and availability) for any combination of nights/dives you wish to undertake, which will include any discounts due to you as part of that package, and any exclusions, or items payable at the resort.
Please use the [Enquire Now] tab to give us your exact requirements and we'll give you the best deal we can.