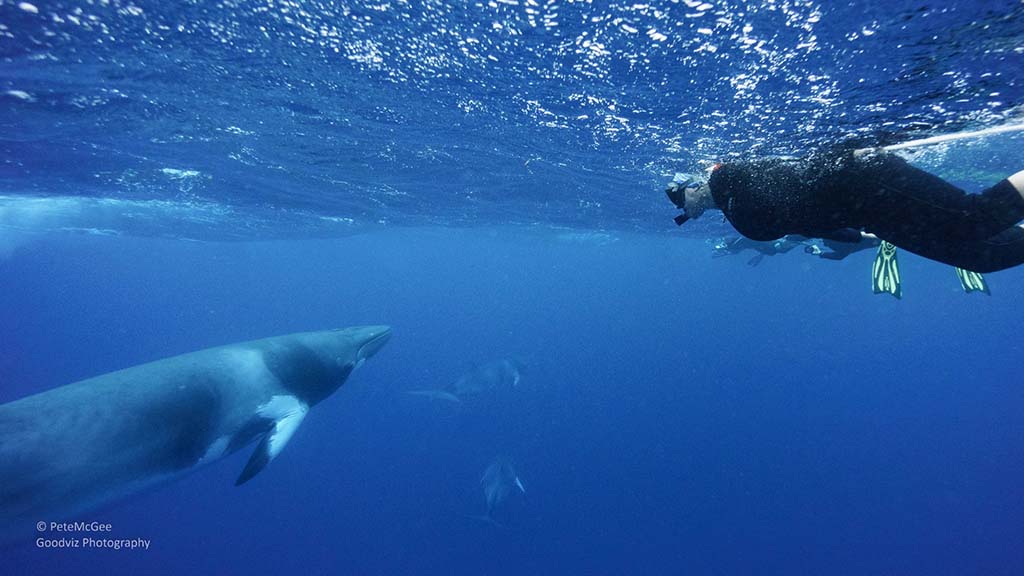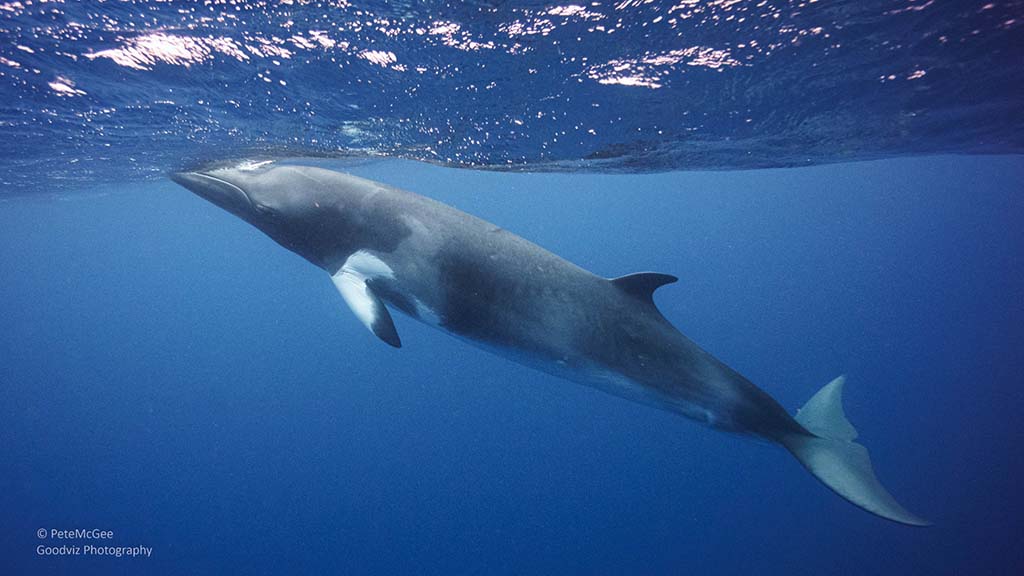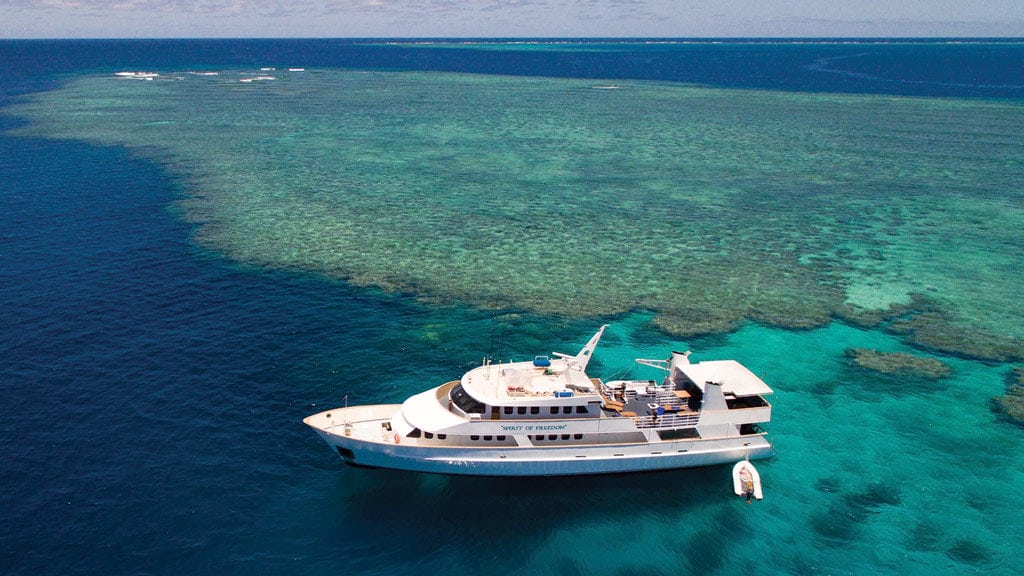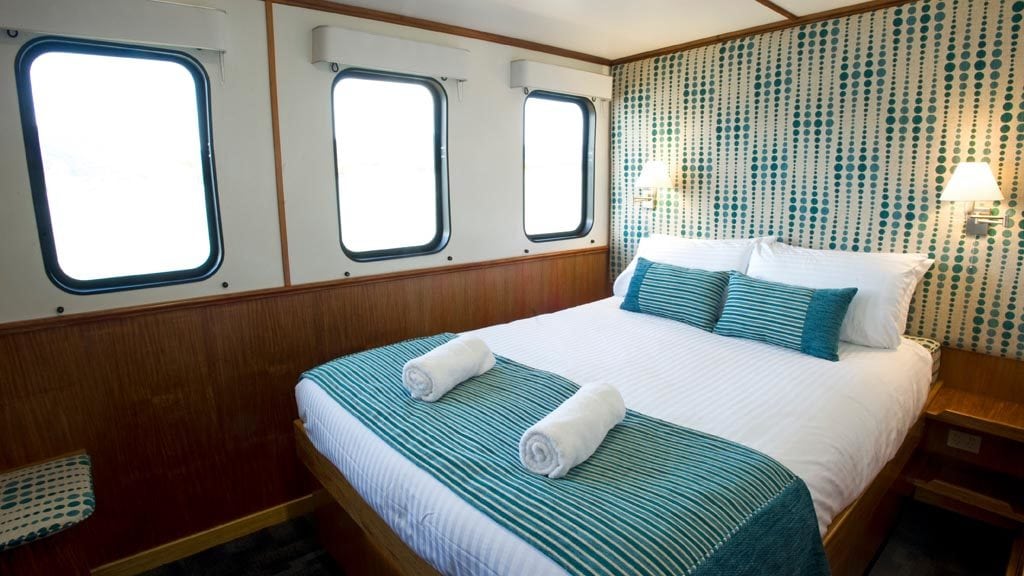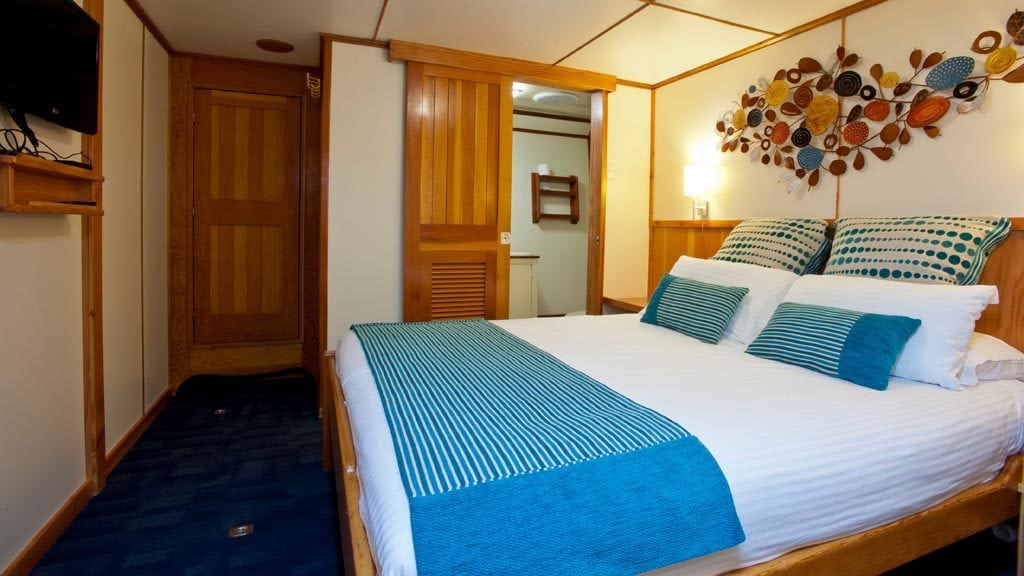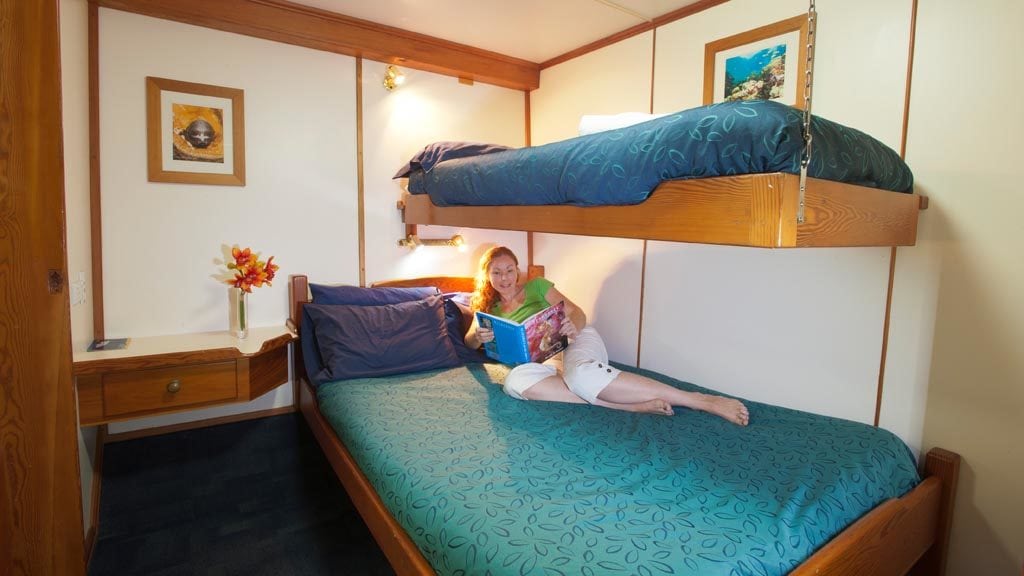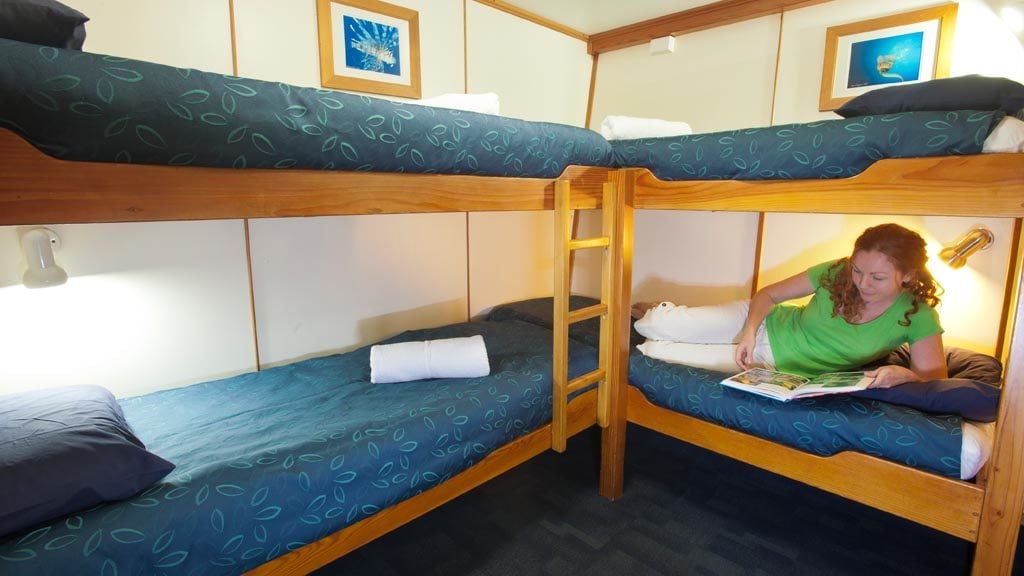 SPUMS EXCLUSIVE SPECIAL 4-Days Coral Sea, Ribbon Reefs and Minke Whales
This exclusive 4-day itinerary has been put together especially for SPUMS delegates, and includes very best dive sites on the Osprey and Ribbon Reefs, and promises more time in the water with minke whales, focussing on the northern Ribbon Reefs that they frequent in greater numbers. It starts with a scenic flight to Lizard Island and includes two days swimming with minke whales and diving Ribbon Reefs 9 and 10, a day diving Osprey Reef and a day diving Ribbon Reefs 3 and 5. The itinerary also includes the famous shark feeding dive at North Horn on the Osprey Reef, and the Great Barrier Reef's most exciting night dive at Challenger Bay!
Dates: 11 to 15 June 2023,
7-8am departure
Up to 15 dives
Price:
OV Deluxe Cabin (Dbl Share)

$3,522.52

OV Std Cabin (Dbl Share)

$3,139.35

Stateroom (Dbl Share)

$3,139.35

Dbl Twin Cabin (Twin share)

$2,756.19

QuadCabin (Quad share)

$2,373.02
Included: Low level scenic flight from Cairns to Lizard Island, all meals on board, wine with dinner, up to 16 dives with tanks & weights; transfers from local Cairns hotels
Extras payable locally: Bar bill, tipping, gear hire, Nitrox fills, personal purchases; Reef Tax and Port Fees: AUD 50.00 per person
Please note:
A fuel levy may be applied.
A weight restriction of 20 Kg total baggage per person applies to the low level flight. However, we are arranging for excess to be stowed aboard in Cairns on Thursday.
Enjoy a low-level scenic flight over the Great Barrier Reef to Lizard Island (Jiigurru) where you'll board luxury liveaboard Spirit of Freedom for four days diving the Coral Sea and Ribbon Reefs. On board, you'll be well looked after by Spirit's experienced crew and treated with three gourmet meals a day.
11 June 2 dives. Potential swim with minke whales at Lighthouse Bommie on Ribbon Reef 10, then dives at sites such as Lighthouse Bommie, CrackaJack, Gotham & Challenger Bay.
12 June 4 dives. Wake up in the Coral Sea for a dive on the Osprey Reef, at sites such as North Horn's exciting Shark Dive and False Entrance.
13 June 5 dives. Back to Ribbon Reef 10 to swim with minkes and dive Lighthouse Bommie, Crackerjack, Gotham and a night dive at Challenger Bay.
14 June 4 dives. Wake up at Ribbon Reef 3 to dive Steve's Bommie, Pixie Pinnacle and Flare Point, possible minke whale encounters.
 Minke Whale experience with Spirit of Freedom's Master Reef Guide Michelle Barry
Shark Dive at North Horn, Osprey Reef

Challenger Bay Night Dive