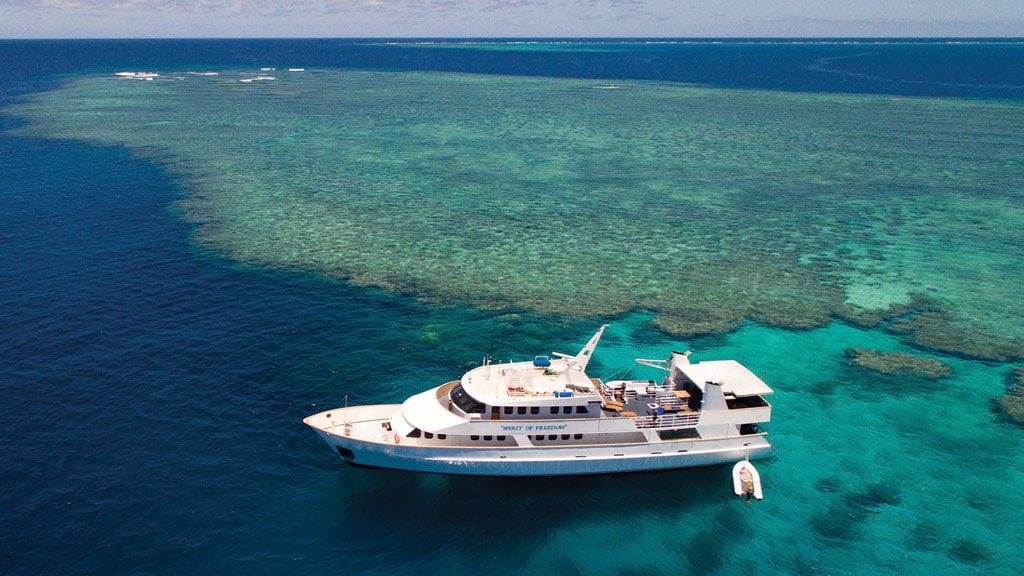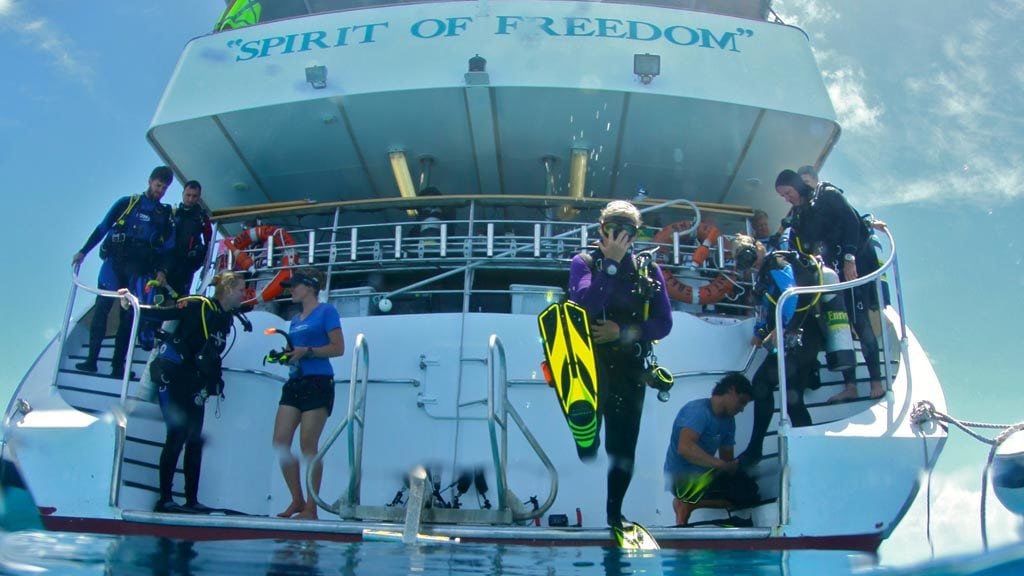 Key Facts:
Price: From 20% OFF
Travel between: 17 Aug 20 to 21 Sep 20
Book between: 01 Feb 20 and 30 Apr 20
Limited availability - must book by 30 April 2020
Save 20% off selected 7-day trips on Spirit of Freedom to the Ribbon Reefs and the Coral Sea:
17 August 2020
24 August 2020
31 August 2020
07 September 2020
21 September 2020
Spectacular 7 Night Itinerary along the Great Barrier Reef
Departing Monday evening, the first 3 days you travel along the rarely visited Ribbon Reefs, finishing 240 km to the north at the world-famous Cod Hole. Over two and half days you will have the opportunity for up to 11 dives and encounter clouds of colourful tropical fish, an incredible variety of vibrant healthy corals, giant clams, anemones, huge schools of cruising pelagic fish, and a family of giant potato cod.
The next 4 days start at the very top of the Ribbon Reefs, before an overnight voyage out to the world-famous Osprey Reef in the Coral Sea. You will spend two days diving a variety of Osprey's spectacular sites, renowned for spectacular 1000 metre walls, massive soft corals, amazing shark action and exceptional visibility. 'North Horn' at the tip of Osprey is a site where grey reef sharks, silvertips, and the occasional oceanic congregate. A natural amphitheatre makes this the perfect location for our shark attraction where you can witness up to 30-50 sharks circling.
You can see the availability on this page. In the Trip dates & Availability panel, open the month of August and September, then click on any cabin type to see photos and details. You can either email us which cabin on which trip, or click a booking request from that page.
Pricing / availability enquiry