Overview
Combining a high-end resort and a PADI 5 Star Dive resort, Zeavola's boutique dive shop is a mix of Thai hospitality and PADI professionalism.
As a PADI 5* resort, Zeavola offers training up to PADI Advanced Open Water certification. They have all the gear you are likely to need for hire and will set it all up for you. You just need to turn up. A double dive with the Zeavola team starts at 9am and you'll usually be back just after 2pm, so there's plenty of day left to enjoy.
Zeavola has its own purpose-built diving speedboat. This is not a locally owned single engine long-tail boat, but a comfortable speed boat with room for 6 divers, and 4 crew including a uniformed skipper, and enough tanks for a double dive for everyone.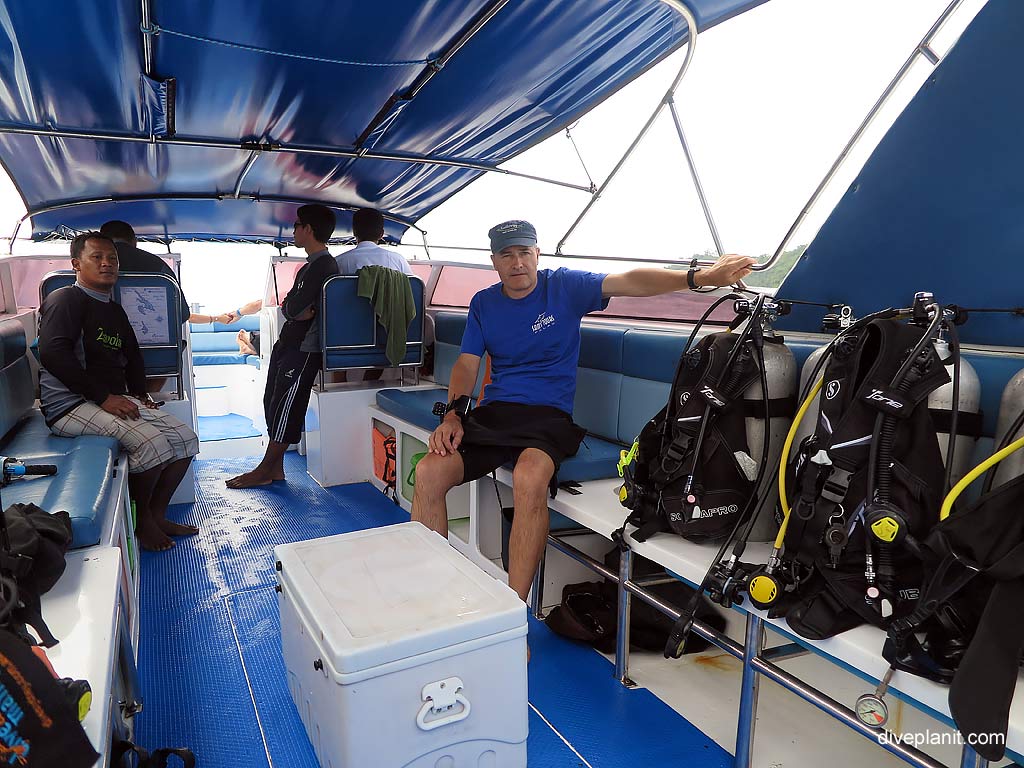 The boat has a generously cushioned foredeck and more cushioned seating inside the cabin behind the skipper. The tanks are stowed vertically at the stern, so it's easy to slip into the BCD before stepping over the side.
They can also organize boat trips to the best snorkeling spots, and day trips, which may or may not (your choice) include Maya Beach, the beach made famous by the movie The Beach, starring Leonardo DiCaprio.
You can read more about packages, rates and availability of the Zeavola Dive Website directly.
Facilities
| | | | | |
| --- | --- | --- | --- | --- |
| Training School Type: | PADI | | Nitrox Fill: | |
| Air Fill | | | Number of Guides | 3 |
| Gear Hire | | | Number of Boats | 1 |
| Gear Sales | | | Number of Dive Sites | 12 |
| Gear Servicing | | | Accommodation | |
Location
The 5* PADI Dive and Activity Centre is located right on the beach
What to expect
As with most dive shops, even those within a resort, it's best to check-in the afternoon or evening prior, get the paperwork out of the way, and try on any hire gear for size.
On the day, you can then just turn up, lunch and dry towels are provided, and there's plenty of dry room to store cameras. In their speed boat, even the furthest dive site is just 35 minutes away, and it was a very comfortable motor down to Phi Phi Le.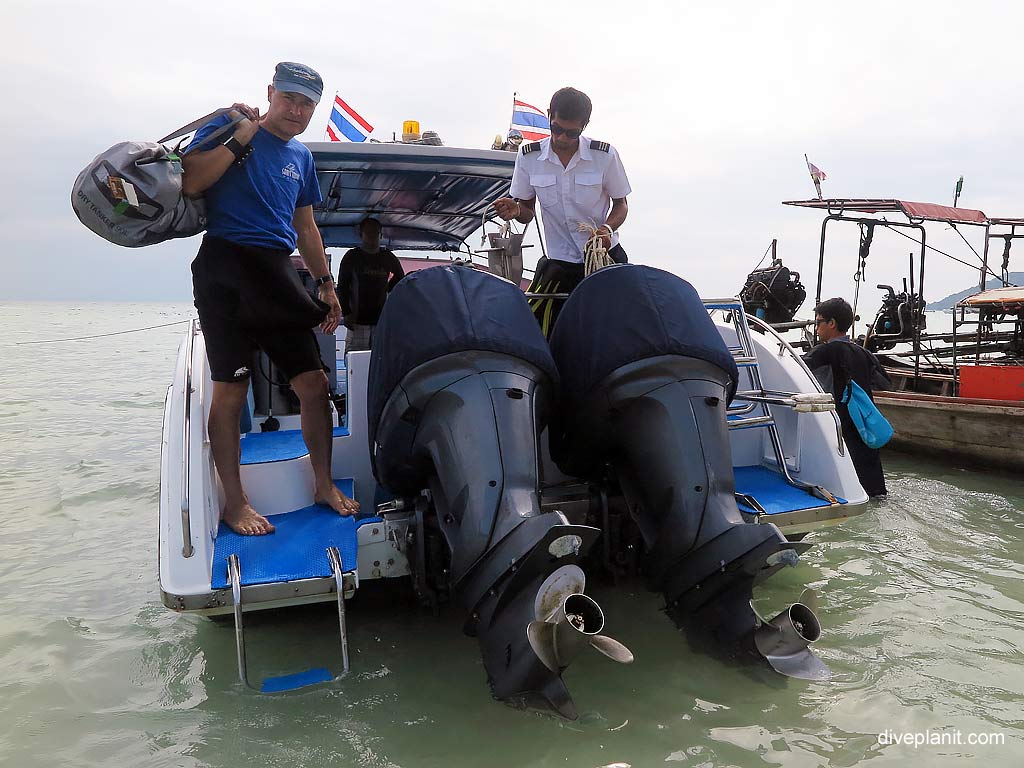 Being in a small boat, with just 4 divers that day, we could avoid the crowds and pick an entry point away from the liveaboards and day boats from Krabi and Phuket (which had taken 3 hours to get there), that were each disgorging dozens of divers in a single drop.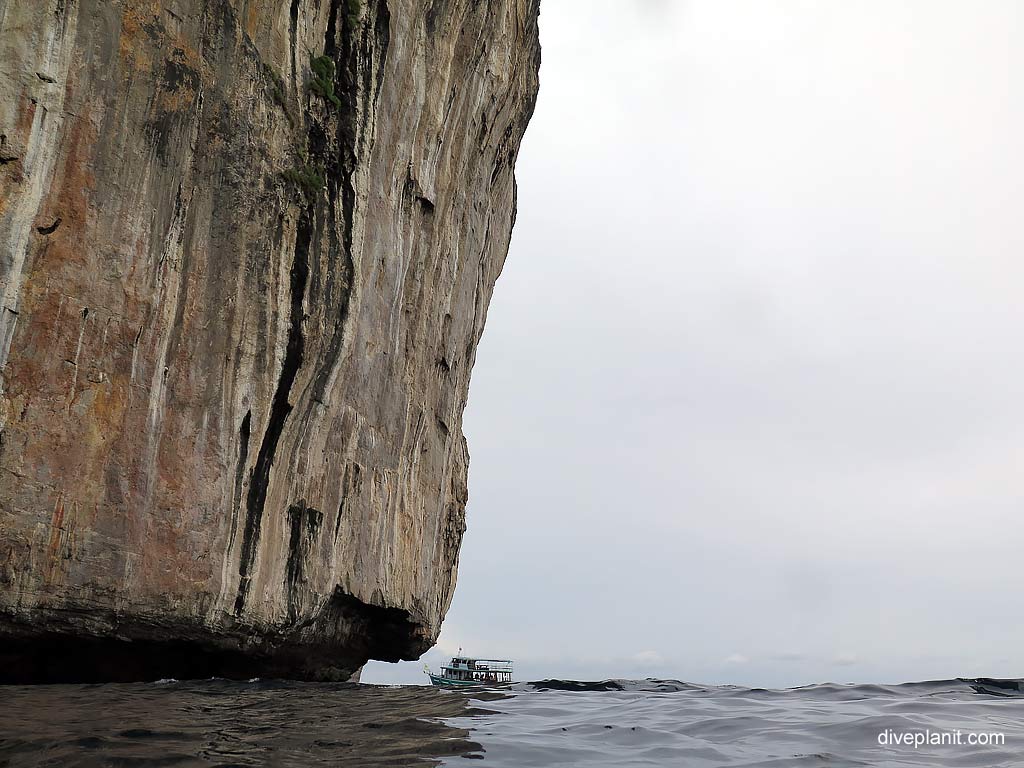 The skipper took us right up against the rock around Lo Samah, and we dropped off the back in pairs with our guide Saroj. Knowing the area like the back of his hand, we spent exactly 60 minutes in water about 25 to 5m and moved maybe just 80m from entry to exit point. However, we saw a huge variety of sea life from schooling snapper to a girdled glossodoris and I have 200 photos to prove it.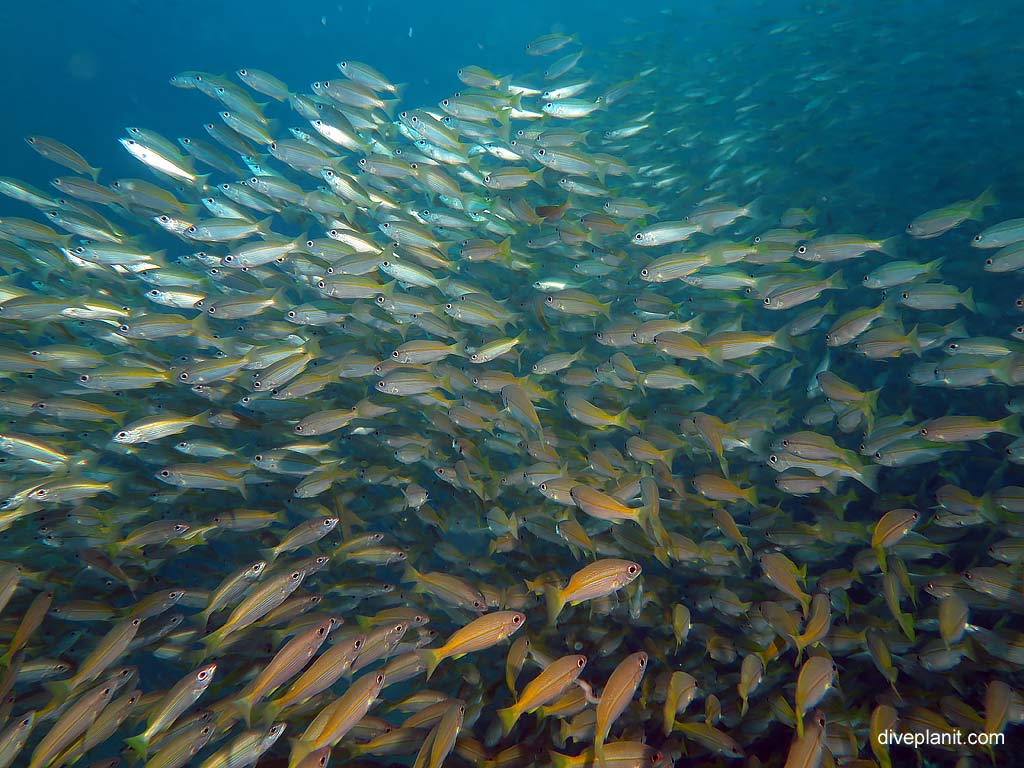 For lunch we motored to a small secluded beach on Phi Phi Le. The lunches, packed in environmentally-friendly containers, are selected the evening before from a menu of three options. We also enjoyed a platter of local fruit afterwards.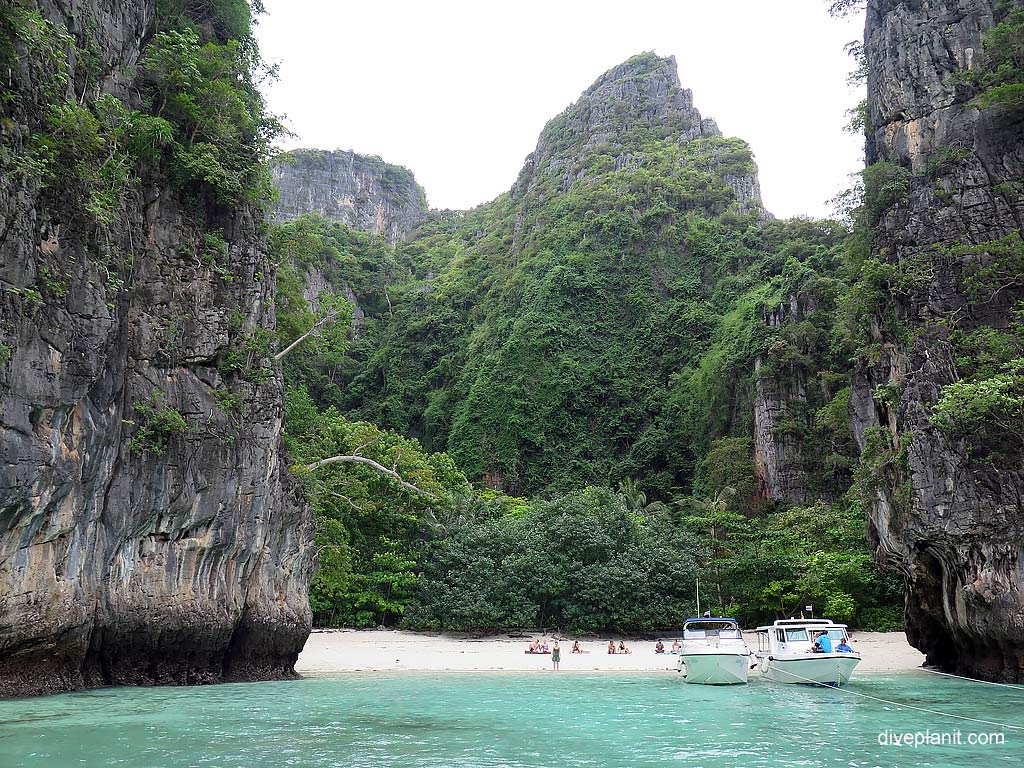 Before the second dive, which was at Maya Point, we were treated to a glimpse of Maya Beach, and given that I haven't even seen the movie (and the beach attracts a National Park fee), I was happy with just the glimpse.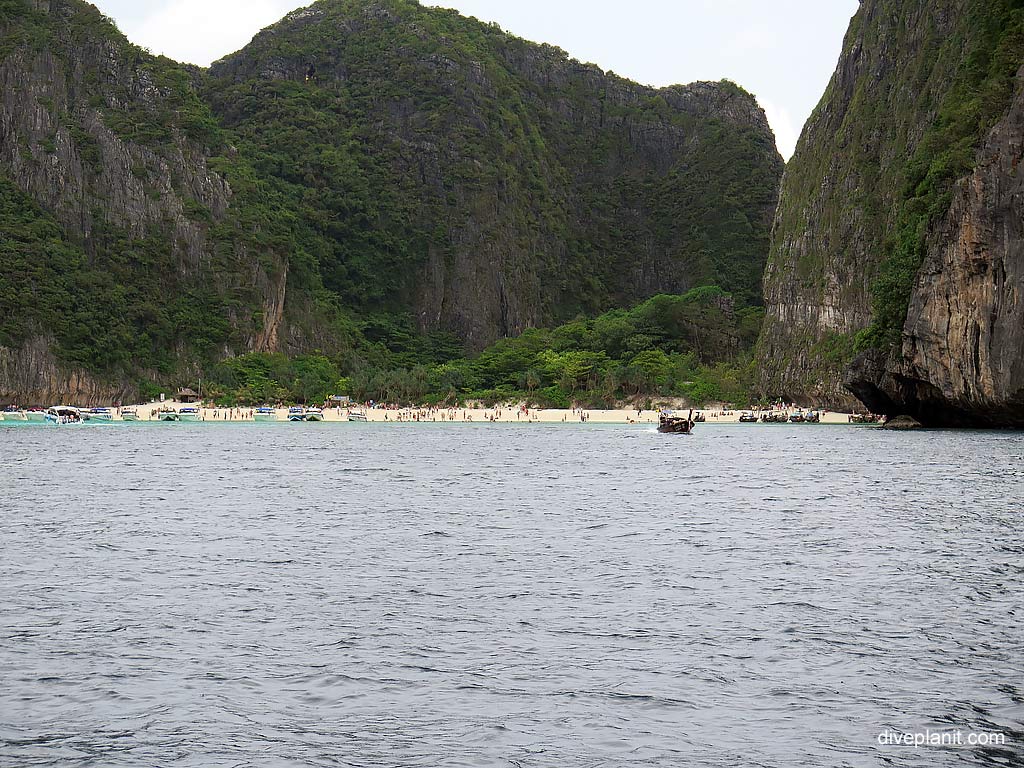 After a surface interval of over an hour we dropped in at Maya Corner and enjoyed another full 60 minutes and 150 photos.
For the trip back, we went up the west side of the Phi Phi Don and round the top which provides pleasant views. Once back, the guys look after all the gear, and we are free to enjoy the rest of the day.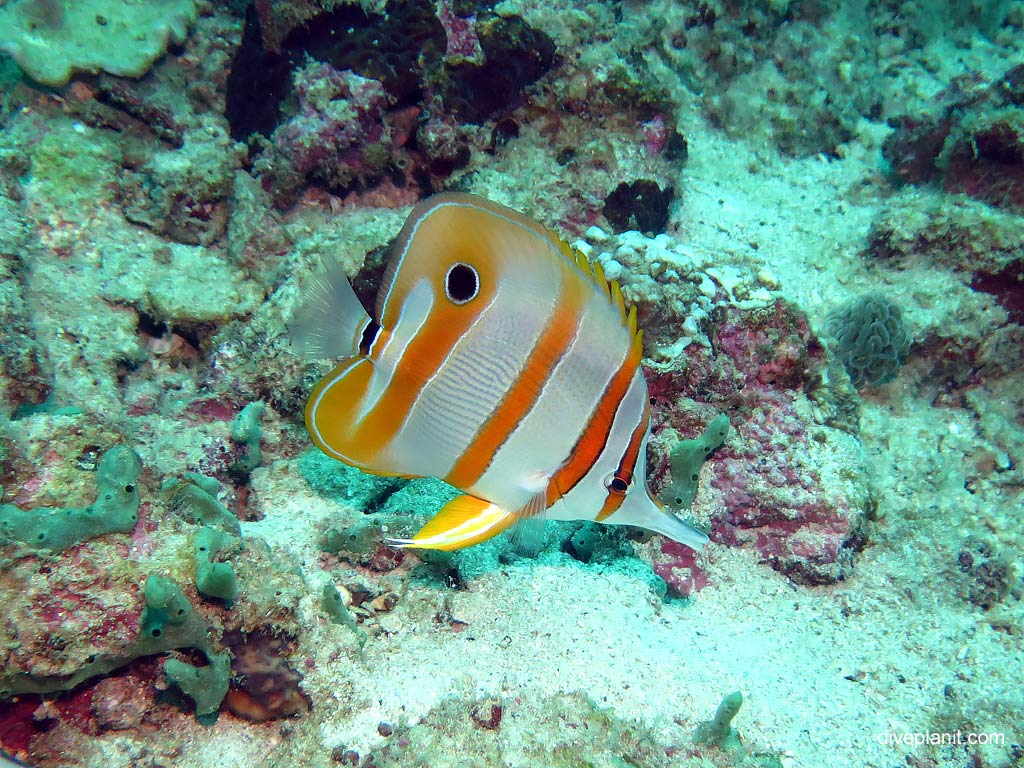 Dive Sites
Pricing / availability enquiry