Overview
Unique Dive Expeditions is run by Richard Barnden and Paul Collins – two vastly experienced veterans of Palau diving. Unique Dive Expeditions offers the chance to experience a different type of diving in Palau, one that is structured around the moon phases and the tides. The moon has one of the biggest influences on the oceans and can trigger some rare and unique biological events such as spawning aggregations.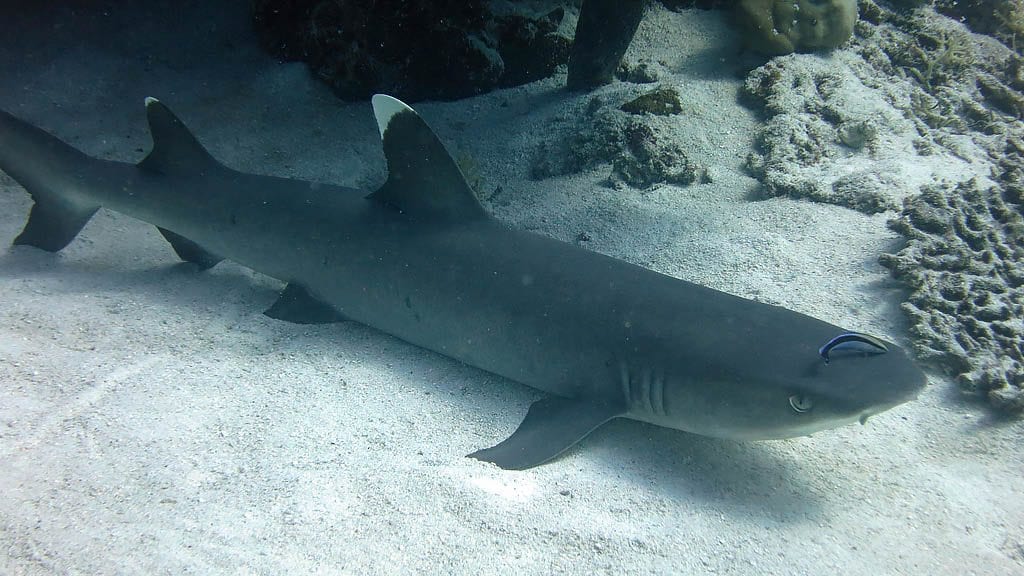 For experienced divers only, join marine researcher Richard Barnden and professional photographer and videographer Paul Collins on one of their incredible spawning expeditions to see the enormous groups of schooling fish – and the apex predators that come to take advantage of such large aggregations.
Full Moon Expedition
This expedition offers you three dives a day for six days taking you to the best and most famous dive sites in Palau. Three of the six days are spent at Peleliu where you can witness the aggregation of the red snapper (lutjanus bohar). This spectacle pulls bigger predators, like the grey reef shark (carcharhinus amblyrhynchos) and the resident bull sharks (carcharhinus leucas), who are looking for an easy meal.
New Moon Expedition
During this moon phase you can observe thousands of bumphead parrot fish (bolbometopon muricatum), who come together for only few hours a day to spawn. Additionally you will have the chance to watch other aggregations such as the Moorish idols (zanclus cornutus), the orange spine unicorn fish (naso lituratus), the sailfin snapper (sypmhorichthys spilurus), as well as a number of different species of grouper.
Unique Dive Expeditions owns and runs their own 10m speed boat with twin 150's skippered superbly by Jimmy. Each diver gets their own spacious seat, their own dry box beneath it, and their own three tanks of Nitrox for each day's three dives.  In order to give guests the maximum experience, the expeditions are offered exclusively to small groups guided by the two veterans.
Facilities
| | | | | |
| --- | --- | --- | --- | --- |
| Training School Type: | none | | Nitrox Fill: | |
| Air Fill | | | Number of Guides | 2 |
| Gear Hire | | | Number of Boats | 1 |
| Gear Sales | | | Number of Dive Sites | 30 |
| Gear Servicing | | | Accommodation | |
Location
Unique Dive Expeditions run their tours from Sam's Tour, Palau. Located off Main St at the start of Malakal Island, directly on Malakal Harbour.
What to expect
Before each dive, Richard would brief us not just on what we should expect to see, but also when during the dive, and how to behave when we did.  For example, I wasn't aware of the correct etiquette to observe a manta ray cleaning station.  I am now, and I've got some pretty impressive video footage to prove it.  And so it was with each of our 18 dives over the six day period: each dive well executed, maximising what we got to see and time in the water.
ManyMantaShallow from Paul Collins on Vimeo.
Amongst the many things we experienced: a squadron of 6 manta rays feeding in formation returning again and again over a 20 minute period; sharks of every hue, up close and personal; the different cleaning stations of turtle, shark and manta; shoals of schooling fish; red snapper spawning; the electric (disco) clam; turtles; and a very big friendly grouper who couldn't seem to get enough of our company.   We were also taken to number of sites where we just hooked onto the reef with our reef hooks and watched the sea life come to us.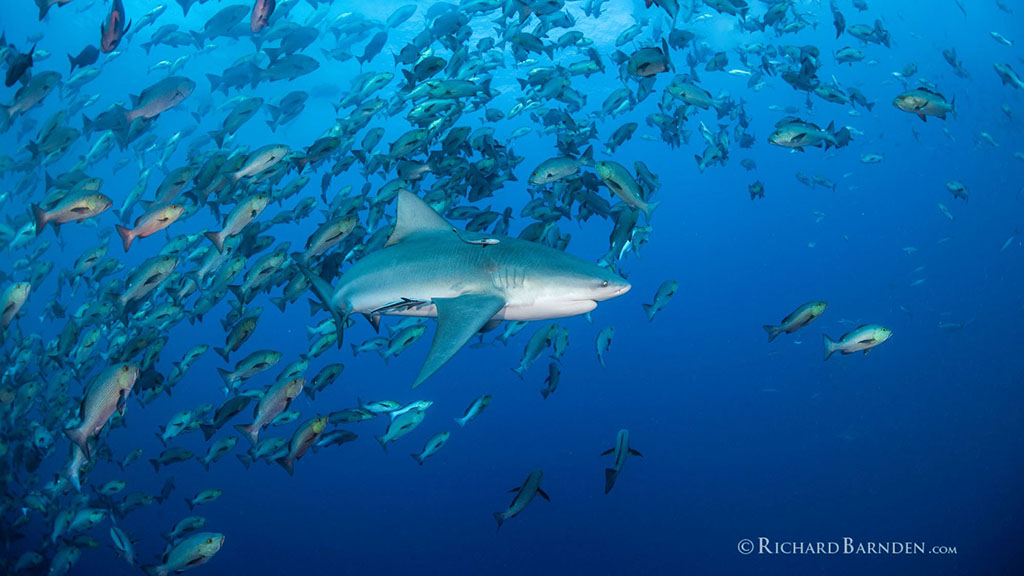 During our trip we also stayed on Pelilui.  Something I would definitely recommend as it gives great access to some of the more challenging dive sites and the bigger sharks.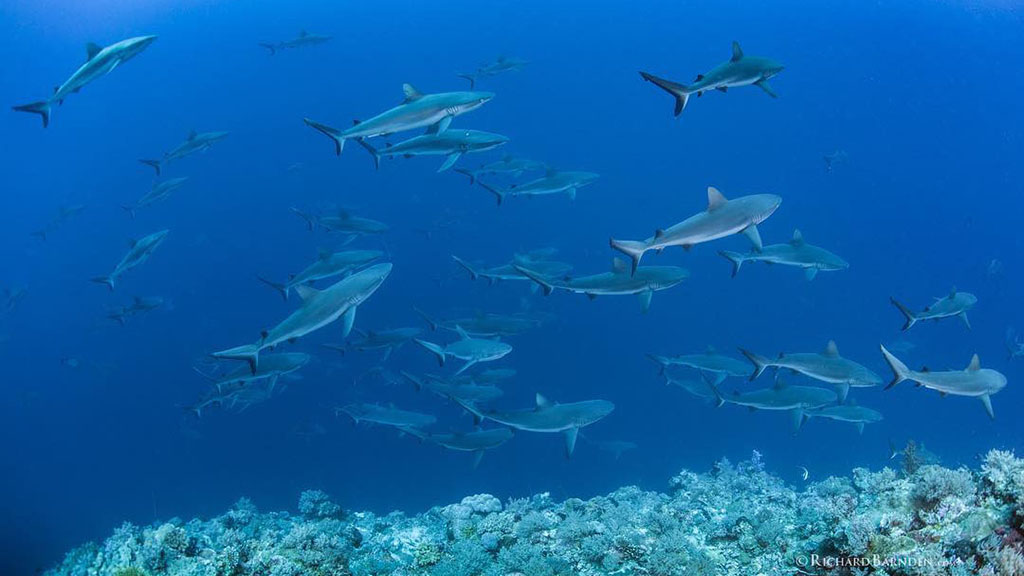 We think…
Unique Dive Expeditions exclusive trip will especially suit experienced divers, who are looking for a new challenge or who have visited Palau several times before.
Pricing / availability enquiry