Overview
Sipadan Mabul Resort, also known as Smart Divers Resort, as it is home to the Smart Divers Dive Centre, is set in a coconut palm plantation and has its own sandy beach facing south-east.
With over 40 rooms and 4 dive boats, Sipadan Mabul Resort is a dedicated and popular dive resort, suited to divers who prefer to pack in as much diving as they can, and aren't too concerned with the lack of luxury touches around their clean and straightforward accommodation.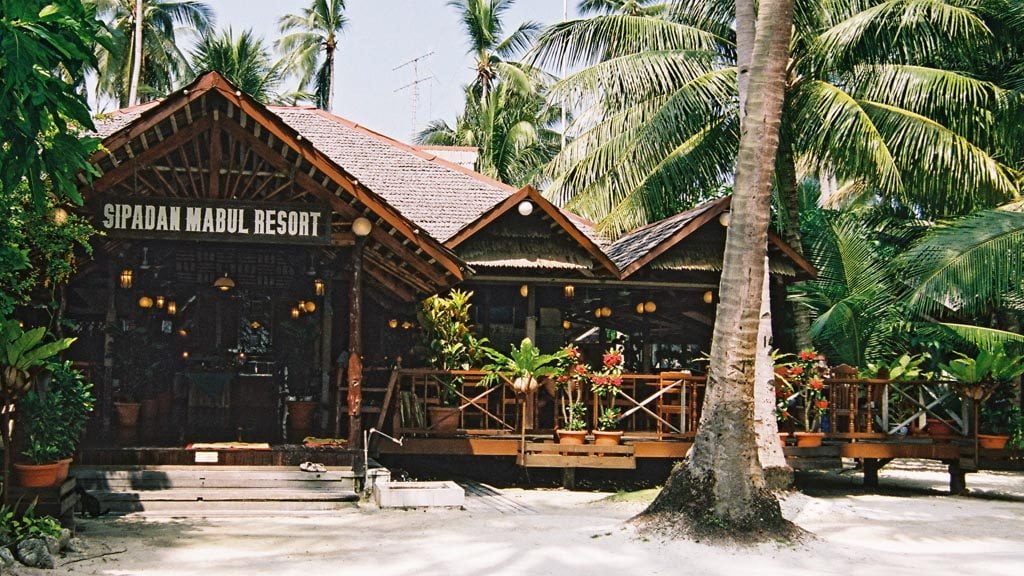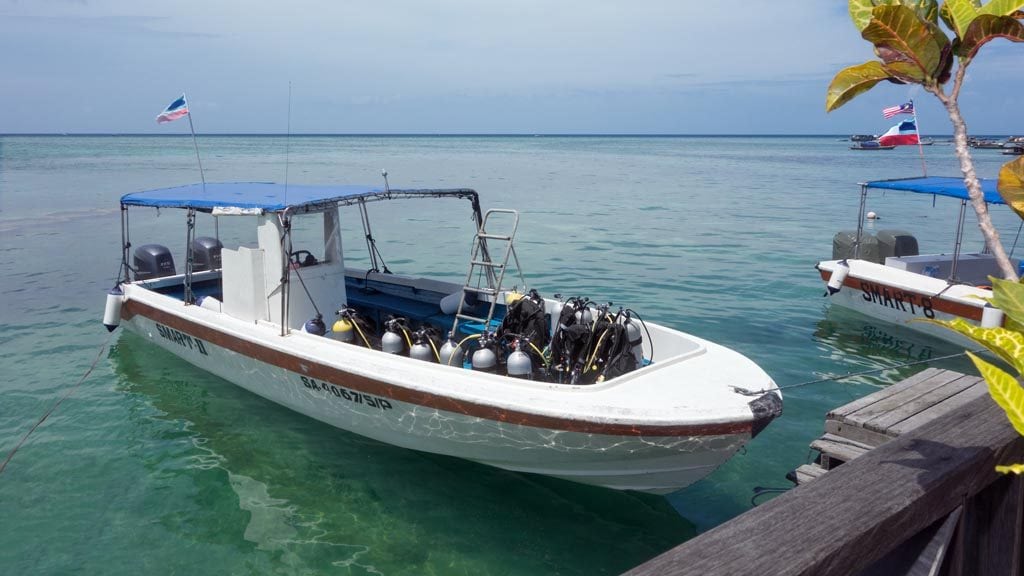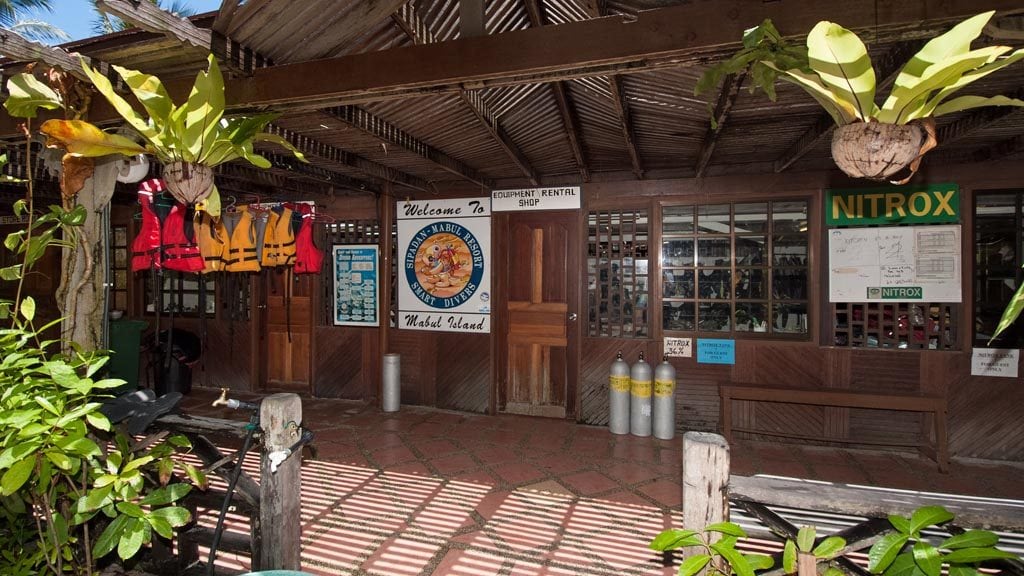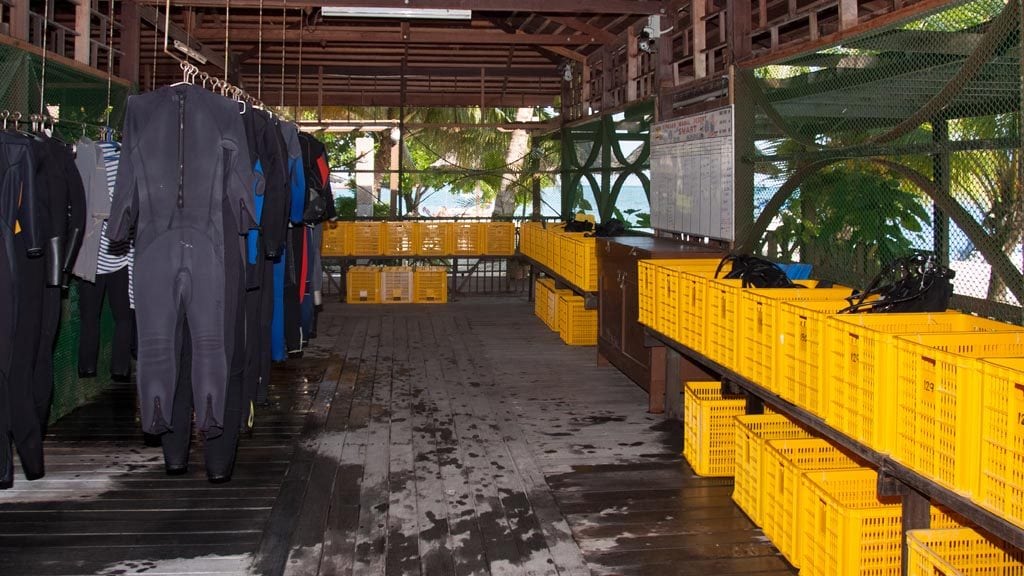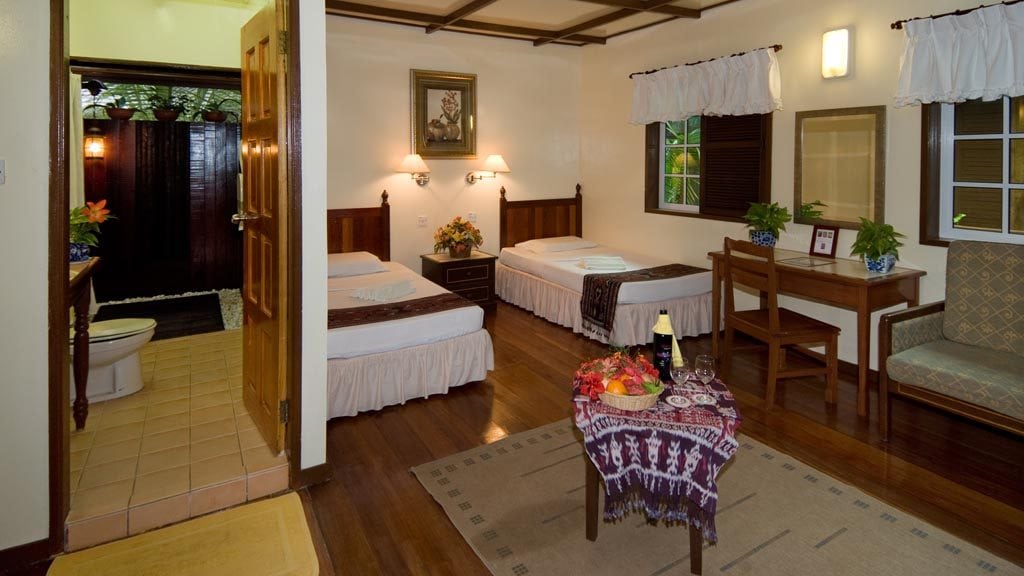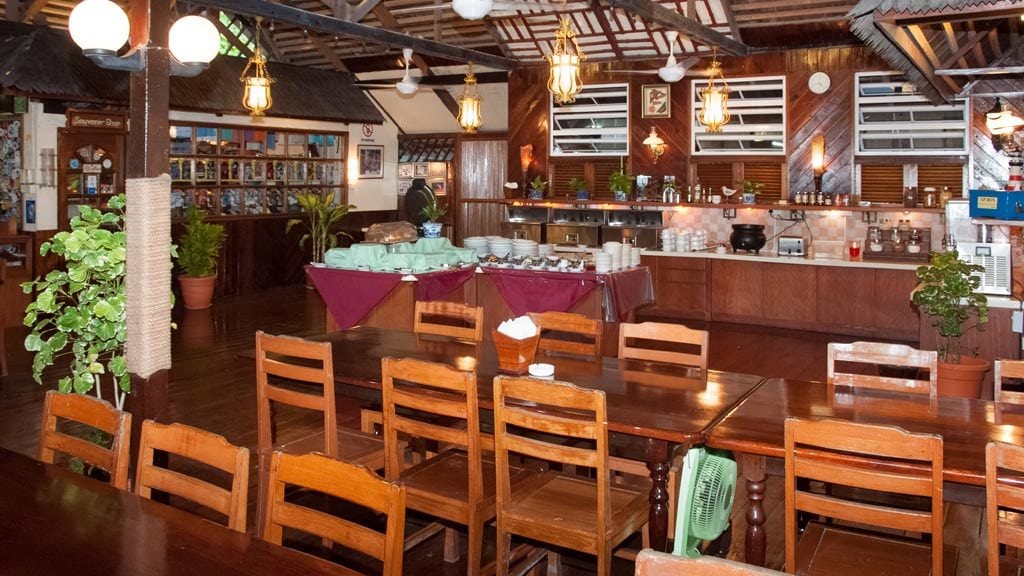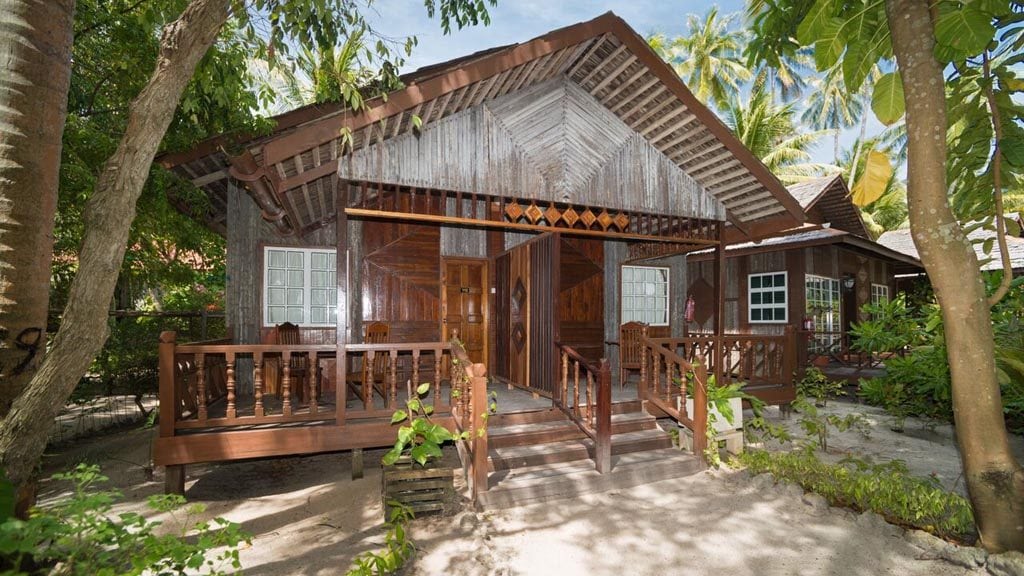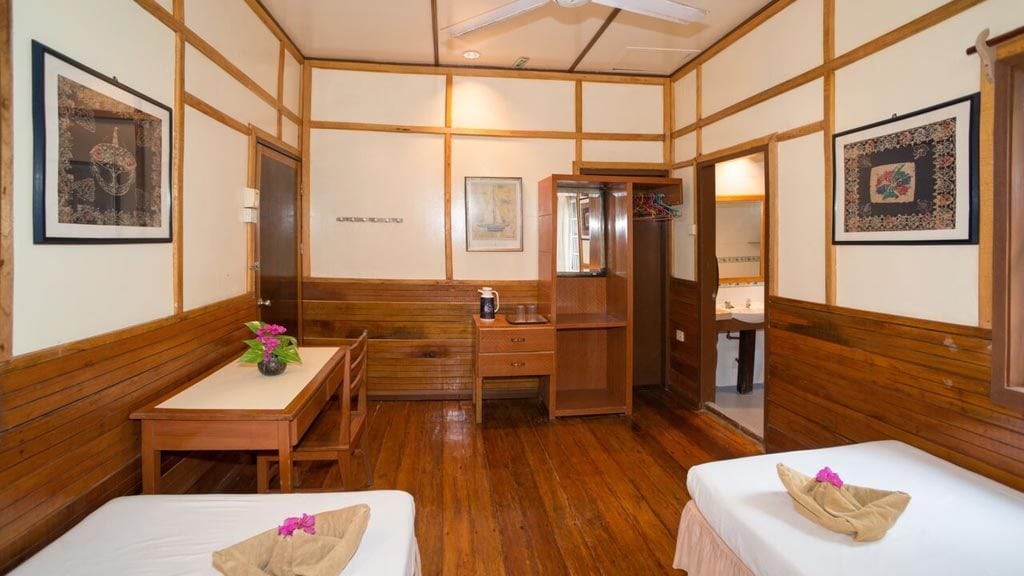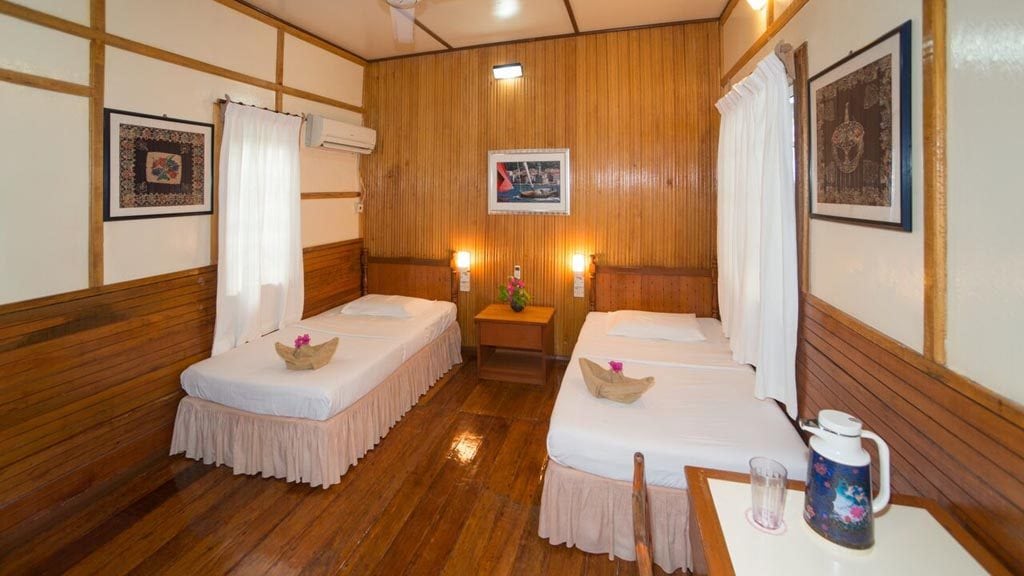 Sipadan Mabul Resort boasts 18 Standard Chalets (semi-detached bungalows), 22 stand-alone one room chalets and 2 suite chalets.
All rooms have attached bathrooms with toilet and hot water, mosquito screens, air-conditioning, fan and a veranda. Some of the rooms are ocean view rooms. There is a swimming pool with a small spa pool to relax in after diving.
The restaurant in the open main building serves three buffet-style meals per day with water, tea, coffee and small afternoon snacks free of charge. There is also a bar and a small shop.
Ka'andaman Spa is located at Mabul Water Bungalows. They offer various treatments and guests of the Sipadan Mabul Resort are most welcome there.
Staying Connected
Sipadan Mabul Resort has reliable mobile phone reception. Guests can use the free (and slow) WiFi in the restaurant area or rent broadband for 24 hours usage.
Pricing for Sipadan Mabul Resort - Valid until 31 March 2021
AUD
USD
8 days / 7 nights Stand-alone Chalet double/twin plus unlimited diving
1981
USD
|
1981
8 days / 7 nights Stand-alone Chalet / single plus unlimited diving
2971
USD
|
2971
6 days / 5 nights Stand-alone Chalet double/twin plus unlimited diving
1516
USD
|
1516
6 days / 5 nights Stand-alone Chalet / single plus unlimited diving
2274
USD
|
2274
This resort's prices are in USD. The AUD prices shown are based on the current exchange rate. The price paid in AUD will be based on the actual exchange rate at the time any payments are made.

INCLUDED: accommodation in stand-alone chalet (twin share), all meals, return transfers between Tawau-Semporna-Mabul, 1 day guaranteed diving at Sipadan for 3 boat dives, up to 3 boat dives per day on either Mabul, Kapalai or nearby island (no diving on arrival and departure days), dive guide, tanks, weights, unlimited house reef diving from Mabuls house reef, Malaysia Government tax
The per person pricing above is indicative only: we show 7 night with 10/12 dive packages at high-end and lower-end rooms (singles & doubles) for the purposes of comparison. We can give you a price (and availability) for any combination of nights/dives you wish to undertake, which will include any discounts due to you as part of that package, and any exclusions, or items payable at the resort. Use the [Enquiry Form] button to give us your exact requirements and we'll give you the best deal we can.
Facilities
| | | | | |
| --- | --- | --- | --- | --- |
| Training School Type: | PADI | | Nitrox Fill: | |
| Air Fill | | | Number of Guides | 10 |
| Gear Hire | | | Number of Boats | 4 |
| Gear Sales | | | Number of Dive Sites | 30 |
| Gear Servicing | | | Accommodation | |
Location
Sipadan Mabul Resortis set in a coconut palm plantation on the south east corner of Mabul Island.
To get there fly to Kuala Lumpur or Kota Kinabalu, and on to Tawau (on south eastern side of Sabah) with Malaysian Airlines. The bus ride from Tawau to the port of Semporna takes about 1 hour. The boat transfer from Semporna on to Mabul Island takes about 30-40 minutes.
What to expect
Dive Area
The dive areas visited are Sipadan Island, and while you are waiting, Kapalai and Mabul Island. You will get a huge variety of dives from critters to pelagics.
Sipadan
Sipadan is the tip of an underwater mountain, which reaches straight up from the depth of the Celebes Sea. On these dive sites, you find superbly covered drops, great biodiversity and regular sightings of large fish. No dive is complete without a turtle and a white tip reef shark. Special attractions are a school of barracudas and bumphead parrot fish. Because of the exposed nature of the site, encounters with hammerhead sharks and other large sharks are possible.
Sipadan is actually quite small, with well-documented dive sites – so most dive sites are so close that you enter at one site and exit at the next site.
Please ensure you are well informed about the Sipadan Permit System before you book a trip to the area.
Mabul and Kapalai
Diving around Mabul and Kapalai is totally different from diving around Sipadan. These dive sites are much shallower and may appear much less spectacular at first glance. However, focusing on a smaller scale is quickly rewarded with fascinating encounters of the weird and wonderful critter world of the Indo-Pacific at its very best.
There is a shallow fringing reef around one side of Mabul, and a set of artificial reefs around the other. Check out the different dive sites to get a feel for what you'll see there.
Kapalai has some amazing underwater structures for their artificial reefs and are treasure troves for all kinds of macro rarities. Ghost pipefish, anglerfish, leafy scorpion fish, mandarin fish, ribbon eels, sea horses, plenty of different nudibranchs and other curious sea creature are often seen here.
We think …
This is a dedicated and popular dive resort. It is not luxurious, but clean with reasonable sized rooms. The resort is often booked out early and the 14 dive boats are almost always full, so individual dive preferences can't be always be catered for as in some smaller resorts.
Pricing / availability enquiry